Call It What It Is: A Class War
The GOP's budget is a naked assault on the poor.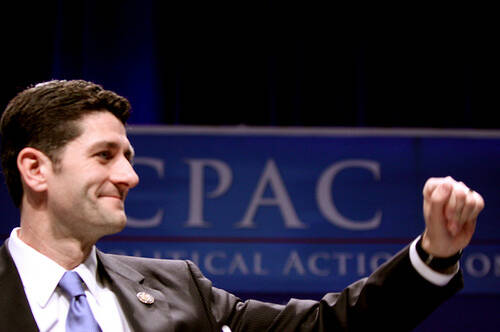 When it comes to the Repub­li­can Party's bud­get pro­pos­al that passed the U.S. House this week, I agree with those who find it strange that any­one sees the ini­tia­tive as a seri­ous attempt to ​"grow the econ­o­my," as Rep. Paul Ryan (R‑Wis.) claims. I also agree that the now-stan­dard bar­rage of reports that accom­pa­ny such an ini­tia­tive ren­der most non-polit­i­cal junkies con­fused, bored or both.
Yes, that's right--the "pro-growth" GOP is proposing to primarily cut the programs that reduce economic inequality and, thus, spur economic growth.
How­ev­er, all of that doesn't mean the pro­pos­al Ryan spear­head­ed is unim­por­tant, nor does it mean that there are no worth­while analy­ses to explain that sig­nif­i­cance. On the con­trary, the pro­pos­al is quite impor­tant because it endors­es an eco­nom­ic war waged by the upper class against every­one else. Two sim­ple stud­ies make this war painful­ly obvious.
To prop­er­ly con­tex­tu­al­ize those stud­ies, first keep in mind three facts:
Accord­ing to Nobel Prize-win­ning econ­o­mist Joseph Stiglitz, ​

"

The upper

1

per­cent of Amer­i­cans are now tak­ing in near­ly a quar­ter of the nation's income every year" and con­trol

40

per­cent of the nation's total wealth
The bot­tom

80

per­cent of Amer­i­cans own just

7

per­cent of the nation's wealth
Stiglitz notes that ​

"

while the top

1

per­cent have seen their incomes rise

18

per­cent over the past decade, those in the mid­dle have actu­al­ly seen their incomes fall."
Con­sid­er­ing this, it is no sur­prise that the Unit­ed States is one of the indus­tri­al­ized world's most eco­nom­i­cal­ly unequal nations. Just as unsur­pris­ing is Inter­na­tion­al Mon­e­tary Fund data show­ing that such acute inequal­i­ty reduces macro­eco­nom­ic growth. In light of that, any pro­pos­al pur­port­ing to cre­ate what Ryan calls a ​"pro-growth econ­o­my" should, in part, include poli­cies that aim to make the Unit­ed States less stratified.
That brings us to the first report on Ryan's bud­get, cour­tesy of the Cen­ter on Bud­get and Pol­i­cy Pri­or­i­ties (CBPP).
As that watch­dog group shows, the alleged­ly ​"pro-growth" GOP pro­pos­es no big cuts to cor­po­rate wel­fare or oth­er sub­si­dies that enrich the already rich. Instead, the par­ty pro­pos­es that 66 per­cent of the cuts come from ​"pro­grams that serve peo­ple of lim­it­ed means." Yes, that's right — the ​"pro-growth" GOP is propos­ing to pri­mar­i­ly cut the pro­grams that reduce eco­nom­ic inequal­i­ty and, thus, spur eco­nom­ic growth.
Where do much of the sav­ings gen­er­at­ed from those cuts go? That gets us to a report by Cit­i­zens for Tax Jus­tice. The non­par­ti­san group dis­cov­ered that after a decade of trick­le-down tax cuts deliv­ered more eco­nom­ic inequal­i­ty and his­tor­i­cal­ly weak macro­eco­nom­ic growth, the GOP is now propos­ing a bud­get whose cen­ter­piece is a pro­pos­al to give those with an ​"income exceed­ing $1 mil­lion (an) aver­age net tax decrease of over $200,000."
Tak­en togeth­er, these two analy­ses spot­light the self-evi­dent moral argu­ment against such a bud­get. With all those afore­men­tioned facts show­ing the rich get­ting rich­er and every­one else get­ting hit so hard, how heart­less does a polit­i­cal par­ty have to be to pro­pose this kind of bud­get blueprint?
That how­ev­er, is the wrong ques­tion, because this isn't about moral­i­ty; it is about ide­ol­o­gy and more specif­i­cal­ly, an ide­o­log­i­cal com­mit­ment to a class war.
Super­charged as it is, that phrase — class war — is appro­pri­ate and accu­rate. As the data prove, the GOP and its financiers are so com­mit­ted to a class war that the par­ty is will­ing to put for­ward a bud­get pro­pos­al that quite clear­ly pref­er­ences fight­ing that war over doing what's actu­al­ly nec­es­sary (read: address­ing inequal­i­ty) to fix the economy.
That may not make for a pro­pos­al that is a seri­ous attempt to address America's prob­lems, but it does make for one that is sig­nif­i­cant in how hon­est­ly it states the Repub­li­can Party's true long-term goals.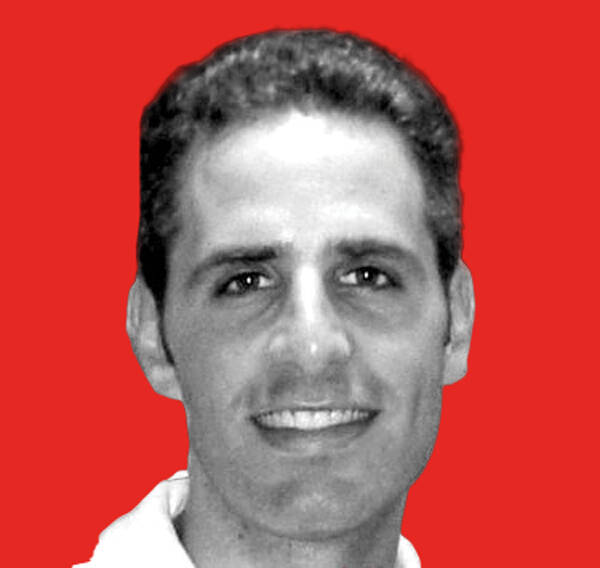 David Siro­ta
is an award­win­ning inves­tiga­tive jour­nal­ist and an
In These Times
senior edi­tor. He served as speech writer for Bernie Sanders'
2020
cam­paign. Fol­low him on Twit­ter @davidsirota.