Can Manufacturing Be Reborn in the U.S.A.?
Maybe, but don't look to 'reshoring.'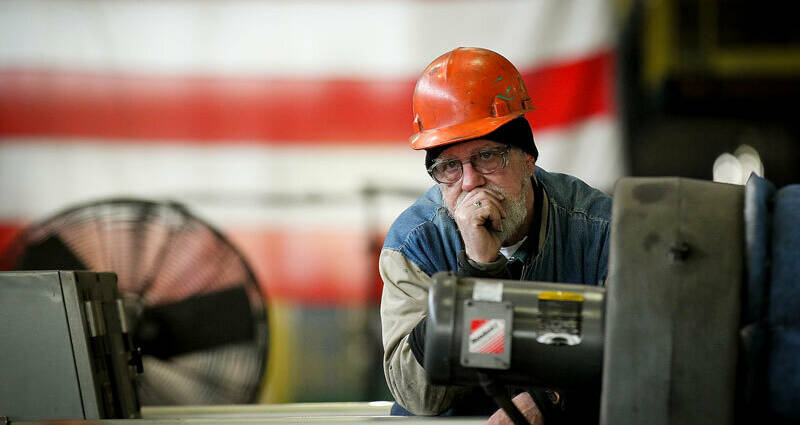 Dur­ing the last cen­tu­ry, most Amer­i­cans believed their Yan­kee inge­nu­ity at mak­ing things would pave the road to mass pros­per­i­ty. Then, in recent decades, Amer­i­can inno­va­tion switched focus from pro­duc­ing goods to plac­ing wild finan­cial bets, and if U.S. com­pa­nies made things, they increas­ing­ly did it over­seas. The result? The wealth­i­est 1 per­cent left every­one else eat­ing dust on the side of the road. But now, eco­nom­ic strate­gists, Pres­i­dent Barack Oba­ma and the major­i­ty of Amer­i­cans are reach­ing the same con­clu­sion: We need to give new life to mak­ing things in the Unit­ed States if we hope to regain a chance at broad­ly shar­ing the nation's once-and-future wealth. In the president's State of the Union address this year, he declared one of his sec­ond-term pri­or­i­ties to be ​"mak­ing Amer­i­ca a mag­net for new jobs and manufacturing."
'I wouldn't say there's a huge onslaught of manufacturing returning from offshore,' says Leo W. Gerard, international president of United Steelworkers, the nation's largest manufacturing union. 'It now appears to be more of a constant trickle.'
It's a dream that res­onates with the pub­lic. A 2012 sur­vey com­mis­sioned by the busi­ness-labor group Alliance for Amer­i­can Man­u­fac­tur­ing found that 67 per­cent of vot­ers strong­ly sup­port­ed a nation­al strat­e­gy to revive man­u­fac­tur­ing. Both Inde­pen­dents and Democ­rats sur­veyed ranked man­u­fac­tur­ing as their top eco­nom­ic issue, putting their hopes in a sec­tor that once formed the bedrock of the U.S. ​"mid­dle class" by pro­vid­ing well-pay­ing blue-col­lar jobs.
That bedrock shift­ed in the late 1990s and ear­ly 2000s, when Amer­i­can trade agree­ments, such as the estab­lish­ment of Per­ma­nent Nor­mal Trade Rela­tions with Chi­na, opened the way for man­u­fac­tur­ers to move pro­duc­tion over­seas. Dur­ing the 2000s, the Unit­ed States lost near­ly one-third (rough­ly 5.7 mil­lion) of its fac­to­ry jobs. Man­u­fac­tur­ing employ­ment dropped dur­ing the 2001 reces­sion, con­tin­ued to decline through­out the recov­ery and plum­met­ed even fur­ther dur­ing the Great Reces­sion of 2008.
But as the econ­o­my slow­ly recov­ers, the pres­i­dent and some ana­lysts have high­light­ed signs of man­u­fac­tur­ing return­ing from over­seas to Amer­i­can fac­to­ries — a trend var­i­ous­ly dubbed ​"reshoring," ​"inshoring" or ​"onshoring."
Oba­ma has tak­en every oppor­tu­ni­ty to hail the tal­ly (now 500,000) of man­u­fac­tur­ing jobs that have been cre­at­ed since the depths of the Great Reces­sion in Jan­u­ary 2010. Last year, he vis­it­ed the Mas­ter Lock fac­to­ry in Mil­wau­kee to cel­e­brate the return of 100 jobs from Chi­na. He has also laud­ed Ford for return­ing work from Mex­i­co, Cater­pil­lar for reshoring from Japan, and Apple for promis­ing to build some Macs in the Unit­ed States.
The media and ana­lysts have chimed in. In Decem­ber, The Atlantic pub­lished a glow­ing cov­er sto­ry about Gen­er­al Electric's deci­sion to reopen part of its Louisville, Ky., ​"Appli­ance Park" to man­u­fac­ture prod­ucts pre­vi­ous­ly made in for­eign fac­to­ries. In a 2011 report, ​"Made in Amer­i­ca, Again," the Boston Con­sult­ing Group, which pro­vides strate­gic advice to cor­po­rate man­agers, pre­dict­ed that reshoring would lead to the cre­ation of hun­dreds of thou­sands of man­u­fac­tur­ing jobs by 2021, reduc­ing unem­ploy­ment by as much as 1.5 percent.
But how real is reshoring? And what kind of jobs is it bring­ing back? If man­u­fac­tur­ing revives, what will it look like?
The tides of reshoring
In the short peri­od since Amer­i­can multi­na­tion­als depart­ed en masse for Chi­na, the head­winds fac­ing glob­al man­u­fac­tur­ers have changed sig­nif­i­cant­ly, says Scott Paul, pres­i­dent of the Alliance for Amer­i­can Man­u­fac­tur­ing. China's once-rock-bot­tom labor costs have risen as fac­to­ry wages in coastal areas climb — due in part to a wave of work­er insur­gency — and the nation­al cur­ren­cy slow­ly appre­ci­ates in val­ue. The draw­backs of man­u­fac­tur­ing in Chi­na, once over­shad­owed by low costs, are becom­ing more obvi­ous: intel­lec­tu­al prop­er­ty theft, poor qual­i­ty con­trol, delays, the dif­fi­cul­ties of both over­sight and nim­ble adap­ta­tion from afar, sep­a­ra­tion of design­ers and engi­neers from the shop floor, ris­ing ship­ping costs, offi­cial cor­rup­tion, and a work­force that turns over rapidly.
Con­verse­ly, the Unit­ed States offers sev­er­al over­looked advan­tages. One is an edge in automa­tion, robot­ics and oth­er pro­duc­tiv­i­ty tools that reduce direct labor expens­es, under­cut­ting the over­seas advan­tage of cheap labor. Anoth­er is prox­im­i­ty to cor­po­rate head­quar­ters — at least, for U.S. com­pa­nies — and to the rest of the sup­ply chain.
Hud­son Pre­ci­sion Prod­ucts, a fam­i­ly-owned, met­al-machin­ing shop in the Chica­go sub­urb of Broad­view that employs 87 work­ers, pro­vides a study in minia­ture of the real­i­ties of off­shoring and reshoring. The shop suf­fered in the 2000s as many long­time clients left to chase after osten­si­bly low­er prices in Chi­na. ​"It left a bad taste in my mouth," says Hudson's pres­i­dent, Jim Wrenn. ​"A lot of the work we lost we thought we'd nev­er get back."
Hud­son adapt­ed by upgrad­ing its tech­nol­o­gy so that a fifth of its machines can now churn out parts unat­tend­ed overnight. And it sought out clients such as med­ical equip­ment firms that need guar­an­teed qual­i­ty. But it also made a strate­gic deci­sion, after large­ly freez­ing wages dur­ing the Great Reces­sion, to offer a prof­it-shar­ing plan that rewards the work­man­ship and effi­cien­cy of its non-union shop employ­ees (who are paid from about $10 to near­ly $30 an hour). Because so many of its prod­ucts are spe­cial­ized and require only short runs, Hud­son can­not auto­mate most of its work, but must instead rely on skilled, strong­ly moti­vat­ed employ­ees with good morale.
Wrenn now feels part­ly vin­di­cat­ed as busi­ness has begun to trick­le back from cus­tomers unsat­is­fied with Chi­nese man­u­fac­tur­ing. Orders are com­ing in for small parts in valves, reg­u­la­tors and elec­tron­ic equip­ment, many machined to tol­er­ances of a few ten-thou­sandths of an inch.
Yet only 15 to 20 per­cent of Hudson's lost work has returned. Some clients are split­ting orders between Hud­son and Chi­nese sup­pli­ers, while oth­ers are using the shop to pro­vide parts to final assem­bly oper­a­tions that have moved from Chi­na to Mex­i­co — where the fac­to­ries are clos­er to U.S. head­quar­ters but labor is cheap­er than in the Unit­ed States.
​"It's get­ting to be a more lev­el play­ing field," Wrenn says. ​"I guess that could be called reshoring of a sort."
The broad­er num­bers bear out Wrenn's cau­tion. Of the rough­ly 500,000 man­u­fac­tur­ing jobs cre­at­ed since the econ­o­my bot­tomed out three years ago, as much as 60 per­cent can be attrib­uted not to reshoring, but to the gov­ern­men­tled restruc­tur­ing of the auto indus­try, accord­ing to Eco­nom­ic Pol­i­cy Insti­tute econ­o­mist Robert Scott. Har­ry Moser, a retired machine tool com­pa­ny exec­u­tive and founder of the Reshoring Ini­tia­tive, a group that encour­ages man­agers to cal­cu­late more accu­rate­ly the full costs of off­shoring, fig­ures that since the end of the reces­sion, com­pa­nies have reshored about 50,000 jobs, account­ing for just 10 per­cent of the man­u­fac­tur­ing employ­ment recovery.
Even this mod­est esti­mate may fail to fac­tor in the slow bleed of con­tin­ued off­shoring. While Oba­ma praised reshoring at Mas­ter Lock in Wis­con­sin, typ­i­cal­ly under­stat­ed fed­er­al fig­ures showed that the state lost 2,777 jobs last year to import com­pe­ti­tion and off­shoring (such as the deci­sion by Joerns Health­care to move its Stevens Point, Wis., oper­a­tion to Mex­i­co and to U.S. states with lax­er labor laws, elim­i­nat­ing near­ly 150 Wis­con­sin jobs). And GE's deci­sions over the past few years to close U.S. plants and move pro­duc­tion off­shore more than off­set the much-bal­ly­hooed GE jobs that have returned to the Unit­ed States, accord­ing to cal­cu­la­tions by Chris Townsend of the Unit­ed Elec­tri­cal Workers.
​"I wouldn't say there's a huge onslaught of man­u­fac­tur­ing return­ing from off­shore," says Leo W. Ger­ard, inter­na­tion­al pres­i­dent of Unit­ed Steel­work­ers, the nation's largest man­u­fac­tur­ing union. ​"It now appears to be more of a con­stant trickle."
Two roads to recovery
The oth­er ques­tion at hand is the qual­i­ty of the reshored jobs. Hud­son offers an exam­ple of a com­pa­ny that's pur­sued reshoring through inno­va­tion and some col­lab­o­ra­tion with work­ers, but most U.S. com­pa­nies have tak­en a low­er road — one paved with assump­tions that man­u­fac­tur­ing can recov­er only if wages are cut, busi­ness tax­es low­ered, reg­u­la­tions gut­ted, ben­e­fits slashed and unions sup­pressed. As The Econ­o­mist not­ed in a Jan­u­ary report on reshoring, many of the cel­e­brat­ed exam­ples of new U.S. fac­to­ries are in states such as Texas, Alaba­ma and North Car­oli­na that have passed ​"right-to-work" laws, which weak­en union pow­er. Wages in these states are, on aver­age, 3 to 10 per­cent low­er than in oth­er states, and work­ers are less like­ly to have employ­er-spon­sored health­care and pensions.
The Boston Con­sult­ing Group's opti­mistic esti­mate of hun­dreds of thou­sands of reshored jobs depends on this low-road strat­e­gy. Its analy­sis com­pares costs in Chi­nese fac­to­ry cen­ters, like Shen­zhen, with U.S. man­u­fac­tur­ing costs in right-to-work, low-wage, large­ly non-union states, like Mississippi.
There is anoth­er road. Some coun­tries pay high­er man­u­fac­tur­ing wages than the Unit­ed States: $49.12 an hour total com­pen­sa­tion in Swe­den and $47.38 in Ger­many in 2011, for exam­ple, com­pared to $35.53 in the Unit­ed States. More of their work­force belongs to unions. Yet their man­u­fac­tur­ing sec­tors thrive and account for a larg­er share of their over­all economies.
On this high road — fol­lowed to vary­ing degrees in Ger­many, the Scan­di­na­vian coun­tries, oth­er high-income con­ti­nen­tal Euro­pean nations and Japan — both the coun­tries and their com­pa­nies tend to treat work­ers less as costs to be slashed, as in the Unit­ed States, and more as assets and con­trib­u­tors. Work­ers reap the ben­e­fits of pub­lic invest­ments in things like edu­ca­tion, trans­porta­tion, child care and health­care. The rip­ple effects — a more egal­i­tar­i­an dis­tri­b­u­tion of income, a stronger domes­tic mar­ket, a bet­ter-skilled work­force — strength­en the country's econ­o­my and social fabric.
Not your father's factory
The high road offers a chance to pre­serve what was good about Amer­i­can man­u­fac­tur­ing in its hey­day, but that doesn't mean man­u­fac­tur­ing will ever look just as it once did. Labor-inten­sive sec­tors that have shed the most jobs, such as appar­el or con­sumer elec­tron­ics, are unlike­ly to revive unless U.S. break­throughs in automa­tion dra­mat­i­cal­ly reduce the need for direct human labor. With Chi­nese labor costs ris­ing, multi­na­tion­als mak­ing such goods are sim­ply seek­ing cheap­er labor in coun­tries like Viet­nam or Bangladesh.
Instead, the U.S. fac­to­ries of the future will have to com­pete with the most advanced man­u­fac­tur­ing facil­i­ties in the world, whether they are in north­ern Europe and Japan or in emerg­ing pow­er­hous­es like Brazil. That means invest­ing in the kind of man­u­fac­tur­ing that relies on skill, cap­i­tal and advanced research — an approach that can be used to make new prod­ucts like clean ener­gy tech­nolo­gies, as well as estab­lished but evolv­ing prod­ucts like automobiles.
Should the Unit­ed States go all-in on this kind of advanced man­u­fac­tur­ing, the entire econ­o­my stands to gain. Advanced man­u­fac­tur­ing cre­ates more non-man­u­fac­tur­ing jobs in fields such as research, soft­ware design and after-sale sup­port — than tra­di­tion­al man­u­fac­tur­ing. And by increas­ing pro­duc­tiv­i­ty, it enables (but does not guar­an­tee) high­er wages. In fields such as med­i­cine and ener­gy, advanced man­u­fac­tur­ing can — if guid­ed by pub­lic pol­i­cy — con­tribute to solv­ing society's prob­lems, includ­ing the envi­ron­men­tal prob­lems caused by ear­li­er phas­es of the Indus­tri­al Rev­o­lu­tion. Man­u­fac­tur­ing for domes­tic use and for export can reduce the unsus­tain­able long-term trade deficit. And a healthy advanced man­u­fac­tur­ing sec­tor con­tributes to the cre­ation of a cul­ture of net­worked inno­va­tors — dubbed the ​"indus­tri­al com­mons" by Har­vard Busi­ness School pro­fes­sors Gary Pisano and Willy Shih. (Think Sil­i­con Val­ley, for example.)
What would such advanced fac­to­ries look like? Well, for one, some of the work­ers on the line might resem­ble Bax­ter: a friend­ly-look­ing humanoid robot with a red and black plas­tic body, a flat-screen face and two expres­sive eyes that move and emote. A fac­to­ry work­er can eas­i­ly teach Bax­ter to do var­ied jobs sim­ply by guid­ing his two arms through the motions, then push­ing a pro­gram­ming but­ton. Then, Bax­ter uses his vision to adapt to changes in his work environment.
Bax­ter is the brain­child of Rod­ney Brooks, an MIT roboti­cist who, work­ing with col­leagues in 2002, invent­ed Room­ba, a robot­ic house­hold vac­u­um clean­er. His firm, iRo­bot, began pro­duc­ing Room­ba in Chi­na to take advan­tage of cheap labor, but Brooks con­clud­ed that this busi­ness strat­e­gy was flawed. Costs start­ed going up. The dis­tance between the engi­neers and Roomba's pro­duc­tion line posed prob­lems, as it was dif­fi­cult to mon­i­tor fac­to­ries and deal with dis­rup­tions in glob­al sup­ply lines. And with­in months of the fac­to­ry open­ing, China's noto­ri­ous intel­lec­tu­al prop­er­ty pirates began pro­duc­ing Room­ba knock-offs.
To make such a prod­uct suc­cess­ful­ly in the Unit­ed States, Brooks thought that a busi­ness would need cheap, flex­i­ble robots to reduce the cost and errors of rou­tine work. So five years ago, Brooks found­ed Rethink Robot­ics to design and man­u­fac­ture Bax­ter in the Boston area. ​"The company's busi­ness is to make Amer­i­can man­u­fac­tur­ing more com­pet­i­tive and to keep man­u­fac­tur­ing from mov­ing over­seas," says Rethink Robot­ics field engi­neer Mike Fair.
When many peo­ple hear about robots like Bax­ter, they under­stand­ably wor­ry that these increas­ing­ly flex­i­ble, smart machines will dis­place humans. Indeed, Fair says that at cur­rent prices, Bax­ter can cost-effec­tive­ly replace rou­tine work­ers who are paid $4 an hour or more. But Bax­ter can't beat out even low­er-paid work­ers, and he can't do sophis­ti­cat­ed jobs.
The chal­lenge posed by robots such as Bax­ter is pro­found: The gains from their increased pro­duc­tiv­i­ty — whether tak­en as high­er incomes or short­er hours of work — must be shared social­ly, so that every­one ben­e­fits. That may sound utopi­an, but the alter­na­tive — an econ­o­my where many peo­ple are made redun­dant because robots are doing the work and only a priv­i­leged few ben­e­fit — is omi­nous­ly dystopian.
The hybrid approach
Bax­ter shows how Amer­i­can man­u­fac­tur­ers have already begun to inno­vate in advanced man­u­fac­tur­ing. But he faces com­pe­ti­tion. At the Auto­mate trade show in Jan­u­ary, many of the big exhibitors of fac­to­ry automa­tion equip­ment hailed from com­pa­nies with head­quar­ters in Ger­many, Japan, Scan­di­navia, Switzer­land and oth­er rich, high-road coun­tries. Near the Rethink Robot­ics exhib­it, a Dan­ish firm — Uni­ver­sal Robots — demon­strat­ed a more abstract­ly human, ele­gant­ly designed flex­i­ble robot that appeared to do what Bax­ter does. In the long run, com­pa­nies devel­op­ing new means of pro­duc­tion are like­ly to gain an edge if they are immersed in thriv­ing man­u­fac­tur­ing com­mu­ni­ties nur­tured by high-road indus­tri­al policies.
The field of automa­tion and robot­ics is only like­ly to grow more crowd­ed as Chi­na deals with ris­ing labor costs by embrac­ing advanced man­u­fac­tur­ing. For exam­ple, Fox­conn, the Apple prod­uct man­u­fac­tur­er — whose work­ing con­di­tions have giv­en rise to sui­cides, strikes and riots — report­ed­ly plans to leapfrog ahead of man­u­fac­tur­ing giants in rich­er indus­tri­al­ized coun­tries by replac­ing 1 mil­lion work­ers with robots.
The future suc­cess of any country's firms in advanced man­u­fac­tur­ing will have less to do with any one fac­tor, like wage lev­els, than with a vast com­plex of fac­tors: sup­port for research and edu­ca­tion, social and eco­nom­ic secu­ri­ty of the pop­u­la­tion, a sense of com­mu­ni­ty, work­er empow­er­ment and encour­age­ment of innovation.
Susan Helper, Tim­o­thy Krueger and Howard Wial at the Brook­ings Insti­tu­tion have laid out such a plan for the Unit­ed States, one that takes the high road by way of advanced man­u­fac­tur­ing. They have called for pub­lic poli­cies that sup­port intense pub­lic and pri­vate R&D, and improve­ment in life­long gen­er­al and job-spe­cif­ic edu­ca­tion, and the col­lab­o­ra­tive inclu­sion of work­ers in decision-making.
The way ahead
Should we look to Oba­ma to take the high road? He showed met­tle in his first term, when his admin­is­tra­tion halt­ed the col­lapse of the nation's auto indus­try and invest­ed more fed­er­al resources in renew­able ener­gy than under any pre­vi­ous president.
Obama's ini­tial pro­pos­als for the next four years are mod­est, but good. He has called for basic sci­en­tif­ic research fund­ing, includ­ing a recent pro­pos­al to spend $100 mil­lion on map­ping the human brain. He advo­cates using oil and gas rev­enue from fed­er­al­ly owned land for research on alter­na­tive auto tech­nol­o­gy; fed­er­al­ly fund­ing ener­gy effi­cien­cy in build­ings; and expand­ing infra­struc­ture spending.
Such ideas are unlike­ly to win much, if any, Repub­li­can sup­port. Democ­rats express var­i­ous degrees of enthu­si­asm, often in pro­por­tion to their region's reliance on man­u­fac­tur­ing. Busi­ness lead­ers are divid­ed — typ­i­cal­ly by their own nar­row, spe­cial inter­ests — and unit­ed in hos­til­i­ty to most reg­u­la­tion. And labor unions seek a broad­er, more ambi­tious strategy.
Oba­ma can take some actions on his own, like enact­ing his plan to cre­ate 15 ​"man­u­fac­tur­ing inno­va­tion insti­tutes." A pilot insti­tute was start­ed last year in Youngstown, Ohio, to accel­er­ate devel­op­ment of 3‑D print­ing, a promis­ing new tech­nique that uses a machine to deposit lay­ers of dif­fer­ent mate­ri­als, instead of ink, to build eas­i­ly cus­tomiz­able products.
In his State of the Union address, Oba­ma not­ed his first-term suc­cess in dou­bling the nation's wind, solar and geot­her­mal ener­gy capac­i­ty, and pledged to expand the effort, which drew harsh crit­i­cism from the Right. Repub­li­cans waved the bloody shirt of Solyn­dra, a solar cell mak­er that received fed­er­al loan guar­an­tees but went bank­rupt, as proof that gov­ern­ment should not get involved in help­ing fledg­ling indus­tries. But Solyn­dra failed in part because of com­pe­ti­tion from gov­ern­ment-sub­si­dized Chi­nese firms that alleged­ly dumped their con­ven­tion­al sil­i­con pho­to­volta­ic cells at prices below cost to gain mar­ket share. With prices plum­met­ing faster than any­one had pre­dict­ed, Solyndra's alter­na­tive solar tech­nol­o­gy was unable to com­pete, and the com­pa­ny went out of business.
On the whole, the fed­er­al clean ener­gy loans cre­at­ed jobs and spurred clean ener­gy man­u­fac­tur­ing and deploy­ment in a cost-effec­tive man­ner, accord­ing to a review by a com­mis­sion led by Herb Alli­son, Sen. John McCain's for­mer nation­al finance chair. The administration's track record even beats the per­for­mance of many pri­vate investors: Approx­i­mate­ly 8 per­cent of com­pa­nies receiv­ing fed­er­al sus­tain­able ener­gy aid in the first Oba­ma term went bank­rupt, com­pared to 22 per­cent of Bain Cap­i­tal invest­ments under Mitt Romney.
But ulti­mate­ly, despite his promis­es of a man­u­fac­tur­ing revival, Obama's plans fall short of the effort need­ed. His com­mis­sion on advanced man­u­fac­tur­ing rec­om­mend­ed that gov­ern­ment should make an eco­nom­ic cli­mate more invit­ing for man­u­fac­tur­ing, but that is typ­i­cal­ly a recipe for gen­er­al busi­ness tax cuts and dereg­u­la­tion with no strings attached. While tax­es should not dis­ad­van­tage domes­tic man­u­fac­tur­ing or sub­si­dize off­shoring, tax incen­tives — even to invest domes­ti­cal­ly — are less pre­cise­ly tar­get­ed and less effec­tive than oth­er forms of support.
And con­sid­er­ing that off­shoring, espe­cial­ly to Asia, has cre­at­ed the cur­rent man­u­fac­tur­ing cri­sis, Obama's goal of extend­ing the cur­rent mod­el of free trade agree­ments to both Europe and the Pacif­ic is at odds with his dreams of a fac­to­ry renais­sance. Mean­while, his neglect of unions in his State of the Union speech sounds an omi­nous note for a high-road man­u­fac­tur­ing strategy.
The trick­le of reshoring has raised pub­lic hopes, as well as valid doubts about the infal­li­ble wis­dom of exec­u­tives who stam­ped­ed off­shore with lit­tle appre­ci­a­tion of the needs or poten­tial of their work­ers. But a real renais­sance in Amer­i­can man­u­fac­tur­ing will require ener­getic, high-road gov­ern­ment inter­ven­tion with an eye to inno­va­tion, not sim­ply fat­ter pay­checks in Guangzhou province.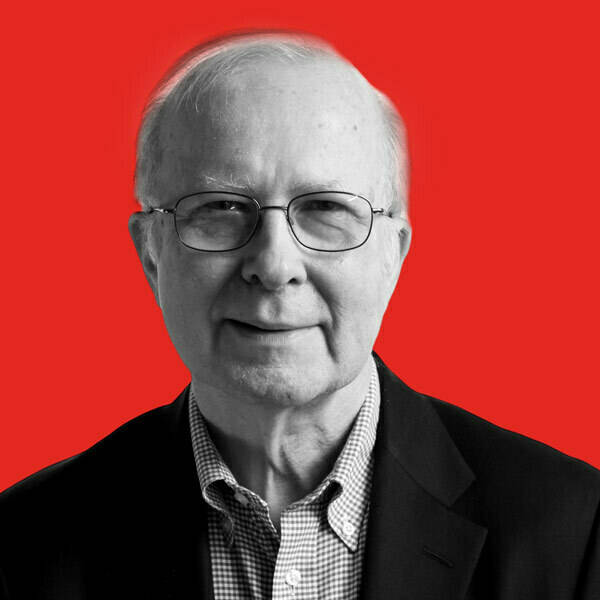 David Moberg, a senior edi­tor of In These Times, has been on the staff of the mag­a­zine since it began pub­lish­ing in 1976. Before join­ing In These Times, he com­plet­ed his work for a Ph.D. in anthro­pol­o­gy at the Uni­ver­si­ty of Chica­go and worked for Newsweek. He has received fel­low­ships from the John D. and Cather­ine T. MacArthur Foun­da­tion and the Nation Insti­tute for research on the new glob­al economy.