Brexit From the Side of a Volcano
Contemplating capitalism and democracy in the Canary Islands.
I've spent the last week on the moon, or so it seemed. Lan­zarote is one of Spain's Canary Islands that nes­tle in the Atlantic, 400 miles or so from Morocco.
It's hard not to marvel at the contrast between the harsh, ragged, deathlike contortions at the centre of the island and its neat, regulated edges. And it's hard, too, not to see that contrast as some kind of metaphor for the upheavals and turmoil of the world.
Lan­zarote suf­fered fero­cious vol­canic con­vul­sions for six years in the 1730s and then again in 1824. There are lim­it­less vis­tas of bar­ren dev­as­ta­tion, vio­lent­ly coloured black, brown, red, pur­ple, inter­rupt­ed only by hun­dreds of copy-cat con­i­cal shapes, large ones and lit­tle ones, with gap­ing holes in them that seem to have been blast­ed by giant drills and then tidied and smoothed by the wind. These are the vol­ca­noes them­selves, pre­sum­ably extinct, though they are some­times hot and always intim­i­dat­ing, sur­round­ed by whorls of solid­i­fied lava stretch­ing beyond view. These look at first like coarse­ly ploughed fields, a bit churned up and mud­dy per­haps, hard to walk across in your gum­boots. In real­i­ty, they are rock-hard, utter­ly for­bid­ding, impos­si­ble to walk on or to grow any­thing in. When you do catch sight of some­thing green it is a small, defi­ant clump of cac­tus or euphor­bia, game­ly sur­viv­ing against the odds but unin­ter­est­ed in spread­ing itself or suc­cumb­ing to healthy, pro­duc­tive propagation.
This aston­ish­ing sim­u­lacrum of the moon's land­scape and of the world's end has become a suc­cess­ful tourist des­ti­na­tion. Planes bring vis­i­tors every day from all over Europe to the small set­tle­ments cling­ing to the island's coast and built entire­ly of small Lego-like hous­es, white box­es of no more than two sto­ries, com­fort­ing­ly rem­i­nis­cent of Babar the elephant's Celesteville. It's hard not to mar­vel at the con­trast between the harsh, ragged, death­like con­tor­tions at the cen­tre of the island and its neat, reg­u­lat­ed edges. And it's hard, too, not to see that con­trast as some kind of metaphor for the upheavals and tur­moil of the world, with its strips and pock­ets of prof­itable cap­i­tal­ist activ­i­ty thriv­ing on the fringes of unbear­able lives and places.
Fac­ing the Atlantic and delight­ing in it and in the dry, balmy cli­mate are thou­sands of British and Ger­man fam­i­lies, and some oth­ers, a few of them proud­ly and some­what gross­ly nude.
I was there to vis­it an old friend who was on the island to recov­er from pneu­mo­nia. We enjoyed our­selves and thanked our stars as we set­tled to watch BBC World News. That felt extrater­res­tri­al in itself. It's a chan­nel that is — per­haps mer­ci­ful­ly — rather less con­cerned with what's going on in your great coun­try and mine than in Africa, South Amer­i­ca and the Near and the Far East. Some of its pre­sen­ters and reporters are men and women we recog­nised from their youth, who have now been put out to grass. But this chan­nel of the BBC often employs seri­ous, local experts, and even in that one week I learned quite a lot about the Kenyan veg­etable busi­ness, about prison riots in Brazil and about what Turkey feels like these days for a left-wing intel­lec­tu­al. I was remind­ed of how insu­lar and self-regard­ing our media can be.
Back in rainy Lon­don there are tube and rail strikes, and the Nation­al Health Ser­vice is thought to be at death's door. As our new prime min­is­ter, There­sa May, mouths non­sense about a ​"shar­ing soci­ety" — we're appar­ent­ly no longer the ​"big soci­ety" à la Cameron, or the non-exis­tent one ("there's no such thing," as Thatch­er put it)— fund­ing for local author­i­ties, for schools, for wel­fare ben­e­fits and social care are all in full aus­ter­i­ty mode. Schools, hos­pi­tals and pris­ons are grave­ly under­staffed and under­fund­ed, and, in addi­tion, May tells us there must be ​"a men­tal health rev­o­lu­tion." Teach­ers and nurs­es and almost every­one else must be trained to detect men­tal health prob­lems, though pro­vi­sion for help­ing peo­ple with such prob­lems has suf­fered recent mas­sive cuts.
We remem­ber that Brex­it mot­to: ​"Take back con­trol." Sil­ly us. We assumed that meant a Par­lia­ment we'd vot­ed for might have a say in it all, not that it would be left to the chaot­ic right-wing gov­ern­ment with its small major­i­ty we're cur­rent­ly land­ed with. At last, in Jan­u­ary, the Supreme Court ruled that it was ille­gal for the Con­ser­v­a­tive gov­ern­ment to go ahead with Brex­it nego­ti­a­tions with­out con­sult­ing Par­lia­ment, as it planned to do. Some­thing to be thank­ful for; greet­ed by the Dai­ly Mail head­line: ​"MPs' New Plot to Thwart Brex­it."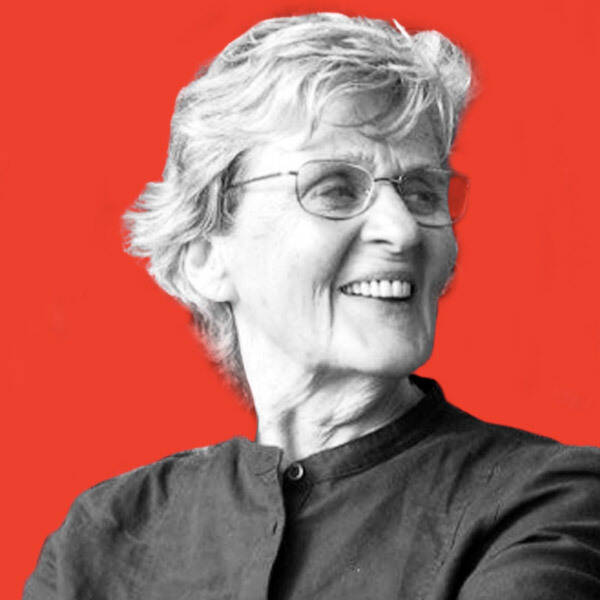 Jane Miller
lives in Lon­don, and is the author, most recent­ly, of
In My Own Time: Thoughts and After­thoughts
(
2016
), a col­lec­tion of her
In These Times
columns and interviews.