Building an Alternative to Capitalism From the Ground Up
A primer on the solidarity economy.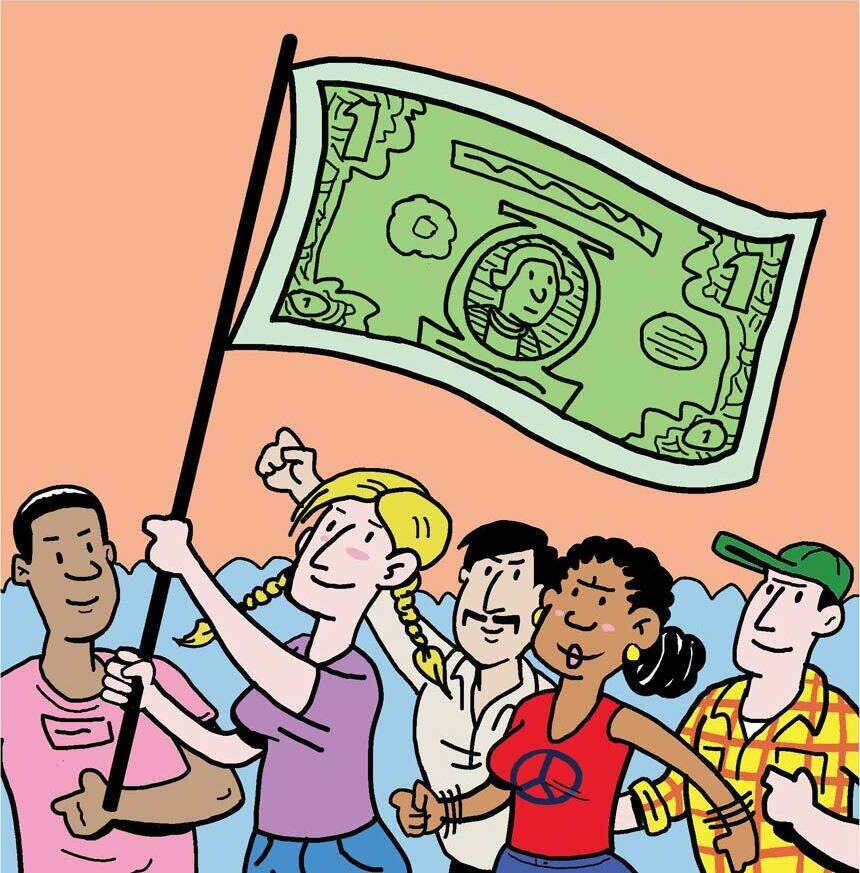 sol•i•dar•i•ty e•con•o•my
noun
1. An alter­na­tive eco­nom­ic sys­tem based around insti­tu­tions — from food co-ops to com­mu­ni­ty-owned renew­ables — that make deci­sions demo­c­ra­t­i­cal­ly, meet local needs and put peo­ple and plan­et over profit
"There is no blue­print. We've had two blue­print dis­as­ters in the past 50 years: cen­tral­ized social­ism and cor­po­rate cap­i­tal­ism. We need some­thing dif­fer­ent." —Fil­ipino soci­ol­o­gist Walden Bel­lo, speak­ing at the 2002 World Social Forum in Brazil
What Sorts of Institutions?
There's quite a list — turns out there's no One Easy Trick to build­ing an entire par­al­lel econ­o­my. Just for starters: Work­er coop­er­a­tives; com­mu­ni­ty land trusts for green afford­able hous­ing; neigh­bor­hood veg­etable gar­dens; free health clin­ics; barter net­works and time banks; par­tic­i­pa­to­ry bud­get­ing, in which com­mu­ni­ties demo­c­ra­t­i­cal­ly deter­mine local spend­ing pri­or­i­ties; and more.
Do We Real­ly Need a New Economy?
It's hard to look at ris­ing inequal­i­ty and ris­ing tem­per­a­tures, shrug one's shoul­ders, and say the present econ­o­my is fine as it is. But it's one thing to cri­tique the old, and anoth­er to actu­al­ly build some­thing new. Reformists see sol­i­dar­i­ty econ­o­my efforts as a way to ​"fix" cap­i­tal­ism; for some social­ists, they're a stop­gap to help peo­ple get by until the Left seizes the state. But some enthu­si­asts see the sol­i­dar­i­ty econ­o­my as both the means and the end: a bot­tom-up, ful­ly func­tion­ing econ­o­my out­side of cap­i­tal­ism, even­tu­al­ly replac­ing it entirely.
So, Does It Work?
Plen­ty of indi­vid­ual work­er co-ops (around 300 in the U.S.), com­mu­ni­ty gar­dens and oth­er sol­i­dar­i­ty econ­o­my insti­tu­tions are flour­ish­ing. Many, too, strug­gle to take off in the cap­i­tal­ist mar­ket­place — tra­di­tion­al fund­ing sources aren't always too enthused about the whole ​"peo­ple and plan­et over prof­it" thing. But var­i­ous orga­ni­za­tions are exper­i­ment­ing with alter­na­tive finance meth­ods, and groups like the New Econ­o­my Coali­tion are try­ing to link these scat­tered efforts into a larg­er, more resilient move­ment. Nowhere has this vision been ful­ly real­ized, but advo­cates from Jack­son, Miss., to Cleve­land to Barcelona are mak­ing progress.
As Goes Jack­son, So Goes the World?
Well, only sort of. But the idea isn't to export one city's mod­el and cre­ate Jack­son clones across the plan­et. After all, the term ​"sol­i­dar­i­ty econ­o­my" orig­i­nat­ed decades ago in Latin Amer­i­ca, and economies built around mutu­al aid far pre­date cap­i­tal­ism. Dif­fer­ent com­mu­ni­ties live in dif­fer­ent social and eco­log­i­cal con­texts, and when giv­en the chance to oper­ate demo­c­ra­t­i­cal­ly, will come to dif­fer­ent con­clu­sions. What sol­i­dar­i­ty econ­o­my advo­cates want, then, is not a cook­ie-cut­ter utopia, but the grass­roots con­struc­tion of a mil­lion new soci­eties in the hell of the old.
This is part of ​"The Big Idea," a month­ly series offer­ing brief intro­duc­tions to pro­gres­sive the­o­ries, poli­cies, tools and strate­gies that can help us envi­sion a world beyond cap­i­tal­ism. For recent In These Times cov­er­age of the sol­i­dar­i­ty econ­o­my, see, ​"Turn­ing Cap­i­tal Against Cap­i­tal­ism," ​"Detroit's Under­ground Econ­o­my" and ​"How a Mary­land Town Is Turn­ing Its New Deal Past Into a New Econ­o­my Present."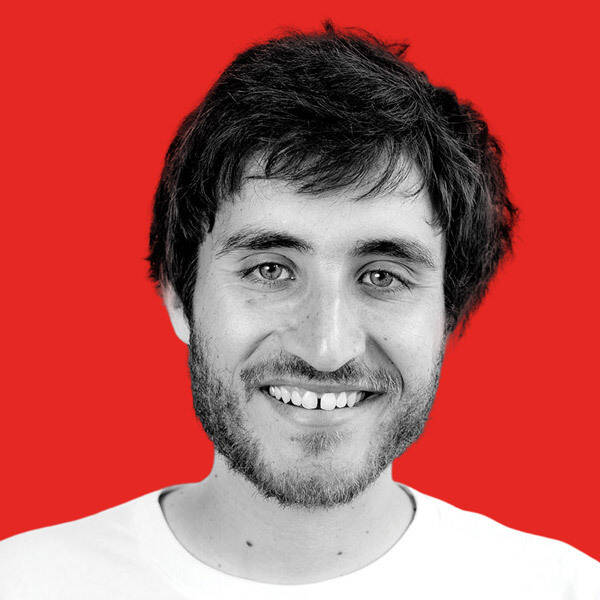 Day­ton Mar­tin­dale is a free­lance writer and for­mer asso­ciate edi­tor at In These Times. His work has also appeared in Boston Review, Earth Island Jour­nal, Har­bin­ger and The Next Sys­tem Project. Fol­low him on Twit­ter: @DaytonRMartind.