Is Your Job Bullshit? David Graeber on Capitalism's Endless Busywork
In his new book, the anarchist and anthropologist looks at why almost 40 percent of us think our jobs are meaningless.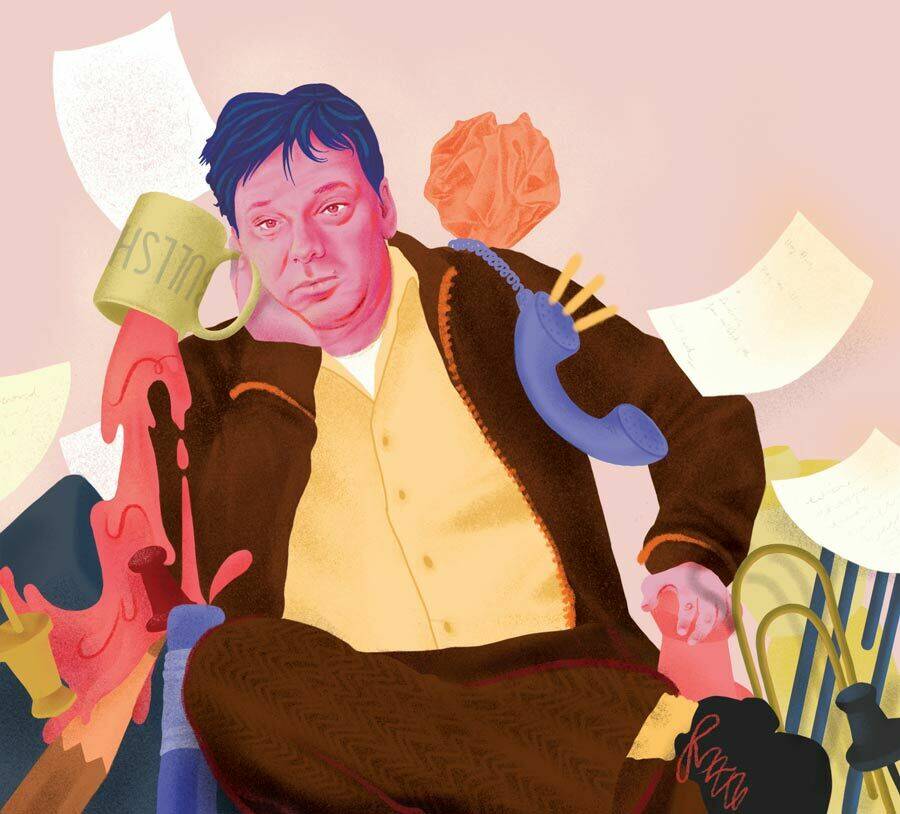 David Grae­ber had a hypoth­e­sis. The anthro­pol­o­gist grew up work­ing-class in New York, and while his schol­ar­ship gar­nered acco­lades, he's nev­er felt at home in the world of acad­e­mia. From his time as a pro­fes­sor at Yale (end­ed pre­ma­ture­ly, he believes, due to his anar­chist activism) to his cur­rent gig at the Lon­don School of Eco­nom­ics, he kept run­ning into pro­fes­sion­al man­agers who didn't seem to do much. Over drinks, some con­fessed they actu­al­ly didn't do much; they spent a few hours a week work­ing and the rest brows­ing cat memes.
We have an irrational economy that makes people work eight hours whether or not there's anything to do. Can you have a surer sign of a stupid economic system than one in which the prospect of getting rid of onerous labor is considered a problem? Any rational economic system would redistribute the necessary work in a reasonable way and everybody would work less.
Grae­ber devel­oped a sus­pi­cion that this was rather com­mon and, in 2013, wrote an essay for Strike! mag­a­zine, ​"On the Phe­nom­e­non of Bull­shit Jobs." It was just a hypoth­e­sis — halfway a joke — but the piece was trans­lat­ed into at least a dozen lan­guages and reprint­ed all over the inter­net, where it elicit­ed floods of com­ments from peo­ple say­ing: ​"I have a bull­shit job."
A sub­se­quent YouGov sur­vey found that 37 per­cent of British work­ers believe their job makes no ​"mean­ing­ful con­tri­bu­tion to the world" — more than Grae­ber expect­ed. So, he dug deep­er, solic­it­ing tes­ti­mo­ni­als and research­ing the polit­i­cal, cul­tur­al and eco­nom­ic struc­tures that encour­age mil­lions of peo­ple to effec­tive­ly waste 40 hours a week. The result is Bull­shit Jobs: A The­o­ry, a play­ful and provoca­tive take on what he calls ​"a scar across our col­lec­tive soul." In These Times spoke to Grae­ber about the jobs prob­lem, its caus­es and the future of capitalism.
How did you deter­mine what counts as a ​"bull­shit job"?
DG: I'm not going to tell any­one who thinks their job is mean­ing­ful and impor­tant that it isn't. Peo­ple weren't say­ing, ​"I mar­ket self­ie sticks, self­ie sticks are stu­pid, that's a bull­shit job." They assumed that, if some­one actu­al­ly wants some­thing, then it's not bull­shit. They weren't judg­men­tal about con­sumer taste.
A bull­shit job is a job that the per­son doing it believes is point­less, and if the job didn't exist it would either make no dif­fer­ence what­so­ev­er or it would make the world a bet­ter place.
The exis­tence of bull­shit jobs seems to cut against the idea that cap­i­tal­ism is effi­cient and squeezes labor.
DG: Cap­i­tal­ism treats blue-col­lar and white-col­lar wage earn­ers dif­fer­ent­ly than salary earn­ers. Since the 1980s, any­body who has a non-bull­shit job, who is doing actu­al work, has seen their work down­sized, sped up and Taylorized.
Simul­ta­ne­ous­ly, cap­i­tal­ism has pro­duced end­less bull­shit white-col­lar jobs, which are designed to make you iden­ti­fy with the sen­si­bil­i­ties of man­agers. I call this man­age­r­i­al feu­dal­ism, where­by they keep adding more and more and more lev­els of inter­me­di­ary exec­u­tives. If you're an exec­u­tive you need to have an assis­tant or else you're not impor­tant, so they hire these flunkies. It has to do with pow­er, really.
It screws up the cre­ative indus­tries. Movies have sev­en dif­fer­ent lev­els of exec­u­tives, who all have these com­pli­cat­ed titles. They all fuck with the script and every­thing turns into mush. Peo­ple point out this is why movies are so bad now.
In uni­ver­si­ties, you have this man­age­r­i­al class that's tak­en over from the pro­fes­sors. They don't know what the hell pro­fes­sors do. The more dis­tant the man­agers are from what they're man­ag­ing, the more num­bers they need because they don't under­stand teach­ing them­selves, and as a result we pro­fes­sors have to spend a larg­er and larg­er per­cent­age of our time trans­lat­ing our activ­i­ties into these quan­ti­ta­tive terms that they set out.
You would think that some­body would raise an objec­tion to this. It's quite remark­able actu­al­ly how you have some­thing that's such a glar­ing con­tra­dic­tion in the basic ide­ol­o­gy of cap­i­tal­ism and nobody talks about it.
Why else have bull­shit jobs been increasing?
DG: There is this rise-of-the-robots log­ic, this fear that grad­u­al­ly tech­nol­o­gy is going to throw more and more peo­ple out of work. Peo­ple say, ​"Look, it hasn't happened."
I think it did hap­pen, but they made up these imag­i­nary jobs to keep us work­ing any­way, because we have an irra­tional econ­o­my that makes peo­ple work eight hours whether or not there's any­thing to do. Can you have a sur­er sign of a stu­pid eco­nom­ic sys­tem than one in which the prospect of get­ting rid of oner­ous labor is con­sid­ered a prob­lem? Any ratio­nal eco­nom­ic sys­tem would redis­trib­ute the nec­es­sary work in a rea­son­able way and every­body would work less.
It's strik­ing how much peo­ple report hat­ing their bull­shit job.
DG: They're mis­er­able! Two or three peo­ple said they kind of like their bull­shit jobs, but the over­whelm­ing major­i­ty, they're sick all the time. They talk about depres­sion, they talk about com­plex ill­ness­es, psy­cho­log­i­cal and phys­i­cal and immune prob­lems that all clear­ly have to do with ten­sion and anx­i­ety and depression.
And also they're mean to each oth­er. They scream at each oth­er. The more mean­ing­less the work, the more peo­ple suf­fer doing it and the worse they treat each other.
Does this unhap­pi­ness indi­cate some­thing more fundamental?
DG: Psy­chol­o­gist Karl Groos used this phrase, and it always struck me, ​"the plea­sure of being a cause." When chil­dren first real­ize that when they knock some­thing over, they can do it again in the same way and it will have the same result, there is a kind of pure joy and hap­pi­ness. This becomes the basis of your sense of agency and sense of self for the rest of your life.
When you deprive chil­dren of that agency, they almost feel cata­ton­ic. That shows we are crea­tures who need projects of trans­form­ing the world around us. If we can't do that, we hard­ly exist.
So this the­o­ry of human nature pro­mul­gat­ed by econ­o­mists and right-wing politi­cians that peo­ple basi­cal­ly want some­thing for noth­ing — that if you just give them mon­ey they're going to laze around and watch TV and get drunk all day — it's not true.
What are some of the ways out?
DG: I've been work­ing with peo­ple who've become big advo­cates for a uni­ver­sal basic income. It's not the only solu­tion, but it con­forms with my polit­i­cal instincts. Peo­ple think that is odd because I'm an anar­chist. Why would I want a pol­i­cy where the gov­ern­ment would just give peo­ple mon­ey? Isn't that giv­ing pow­er to the gov­ern­ment? I say, no.
A basic income would be the per­fect left­ist antibu­reau­crat­ic pol­i­cy. It would not only reduce the num­ber of bureau­crats, but it would get rid of the worst of them, the annoy­ing ones who decide whether you're real­ly poor enough to deserve this, or whether you're real­ly mar­ried to that per­son or whether you real­ly live in that room.
Besides, they're unhap­py, those intru­sive bureau­crats about whom you won­der, ​"How can they live with them­selves?" Well a lot of them can't. Those guys would be off the hook. They could go form a rock band or restore antique fur­ni­ture or do some­thing nice.
What drew you to explore bull­shit jobs?
DG: I have tend­ed to focus on the ide­o­log­i­cal strong points of the oth­er side. That's what my book Debt: The First 5,000 Years came out of— most peo­ple think that peo­ple who owe mon­ey and don't pay it back are bad. With bull­shit jobs, there is the idea that if you're not work­ing hard at some­thing you don't enjoy, then you're a bad per­son and don't deserve pub­lic relief. Those deeply root­ed beliefs are the strongest weapons cap­i­tal­ism has.
The anthropologist's role is to take things that seem nat­ur­al and point out that they're not, that they're social con­structs and that we could eas­i­ly do things anoth­er way. It's inher­ent­ly liberating.
Your expla­na­tion sug­gest cap­i­tal­ism is a less total­iz­ing sys­tem than some might think.
DG: It's rapid­ly trans­form­ing into some­thing that might not even be cap­i­tal­ism, though it might be just as bad. When we think of some­thing as total­iz­ing, we assume that to get from one total­iz­ing thing to anoth­er you need some kind of fun­da­men­tal break. But his­tor­i­cal change tends to be some­what grad­ual and com­pli­cat­ed. At what point does the oth­er stuff mixed in with cap­i­tal­ism mean it's not even cap­i­tal­ism anymore?
I remem­ber hav­ing this argu­ment with con­ven­tion­al Marx­ists about the tran­si­tion from feu­dal­ism to cap­i­tal­ism. Okay, say that cap­i­tal­ism start­ed around 1500. And the Marx­ists insist that cap­i­tal­ism is orga­nized around wage labor. But wage labor was mar­gin­al until the indus­tri­al rev­o­lu­tion, around 1750. How can you say that wage labor is cen­tral to cap­i­tal­ism if, for 250 years, it was a tiny element?
And of course the Marx­ist will say, ​"Well you're not think­ing dialec­ti­cal­ly. From 1500 to 1750, peo­ple were in a process that was going to lead to wage labor, they just didn't real­ize it yet." And I real­ized, wait a minute, if that's the case, how do we know that we are even in cap­i­tal­ism now? Maybe we are already 100 years into a process lead­ing us to some­thing and we don't even know what it is. By that log­ic, cap­i­tal­ism could have end­ed in like 1950, and we'll only ful­ly know what replaced it in 2175.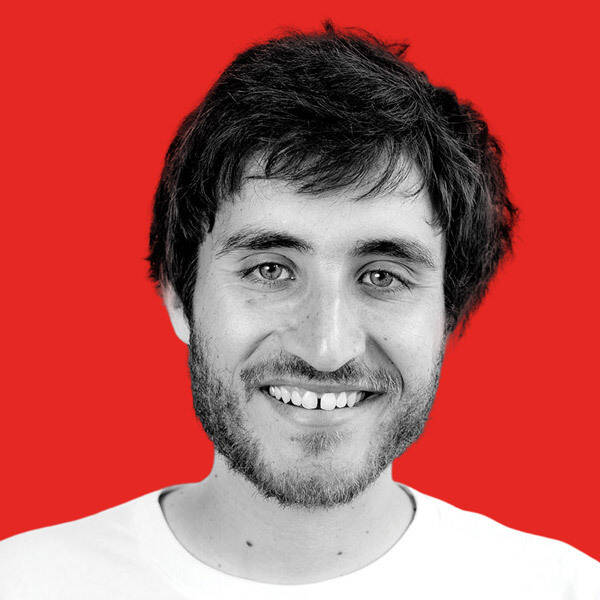 Day­ton Mar­tin­dale is a free­lance writer and for­mer asso­ciate edi­tor at In These Times. His work has also appeared in Boston Review, Earth Island Jour­nal, Har­bin­ger and The Next Sys­tem Project. Fol­low him on Twit­ter: @DaytonRMartind.