Would We Already Have Had a COVID-19 Vaccine Under Socialism?
Debunking the myth that capitalism drives innovation.
Vanessa A. Bee
ILLUSTRATIONS BY ALEX WILLIAMSON
Social­ism is not a viable solu­tion," JPMor­gan Chase CEO Jamie Dimon declared in his 2018 let­ter to share­hold­ers. ​"There is no ques­tion that cap­i­tal­ism has been the most suc­cess­ful eco­nom­ic sys­tem the world has ever seen," he went on. ​"It has helped lift bil­lions of peo­ple out of pover­ty, and it has helped enhance the wealth, health and edu­ca­tion of peo­ple around the world. Cap­i­tal­ism enables com­pe­ti­tion, inno­va­tion and choice."

Fast for­ward two years: A glob­al pan­dem­ic has plunged the world into cri­sis and the Amer­i­can mar­kets into chaos. As of April 17, the num­ber of COVID-19 cas­es bal­looned to more than 2 mil­lion world­wide with 139,378 report­ed deaths, and grow­ing. The Unit­ed States accounts for 690,714 of these cas­es, though this esti­mate is con­ser­v­a­tive. Com­par­isons to the Span­ish flu and the Great Depres­sion fail to cap­ture the moment. Social dis­tanc­ing for up to 18 months, by some esti­mates. Short­ages of tests and ven­ti­la­tors. Emp­ty store shelves. Toi­let paper a rare com­mod­i­ty. The econ­o­my grind­ing to a halt as coun­tries close their bor­ders and busi­ness­es shut their doors. ​"Even with mod­er­ate fis­cal stim­u­lus, we're like­ly to see 3 mil­lion jobs lost by sum­mer­time," wrote Josh Bivens, research direc­tor at the Eco­nom­ic Pol­i­cy Insti­tute, in a post pub­lished on March 17. One month lat­er, the Wash­ing­ton Post report­ed more than 22 mil­lion Amer­i­cans have filed for unem­ploy­ment aid. Absent a dra­mat­ic shift, the coro­n­avirus pan­dem­ic will be remem­bered as one of the dark­est chap­ters in Amer­i­can his­to­ry.

As the cri­sis blooms, the coun­try demands to know: How soon might ​"com­pe­ti­tion, inno­va­tion and choice" deliv­er a vac­cine?

The answer looks grim. Antho­ny Fau­ci, who leads the Nation­al Insti­tute of Aller­gy and Infec­tious Dis­eases, believes a vac­cine is unlike­ly to arrive with­in a year. Oth­ers in the field sug­gest even 18 months is opti­mistic, and that's assum­ing it can be quick­ly mass pro­duced and noth­ing goes wrong. As Bill Ack­man, the bil­lion­aire and founder of invest­ment firm Per­sh­ing Square, warns on CNBC, ​"Cap­i­tal­ism does not work in an 18-month shut­down."

So how did the Unit­ed States, dubbed ​"the great­est engine of inno­va­tion that has ever exist­ed" by New York Times pun­dit Thomas L. Fried­man, end up so sore­ly unpre­pared?

Per­haps one clue lies in Texas, where a poten­tial­ly effec­tive vac­cine has been stalled since 2016. Dr. Peter Jay Hotez and his team at Texas Children's Hos­pi­tal Cen­ter for Vac­cine Devel­op­ment cre­at­ed a poten­tial vac­cine for one dead­ly strain of coro­n­avirus four years ago — which Hotez believes could be effec­tive against the strain we face now — but the project stalled after the team strug­gled to secure fund­ing for human tri­als. Even the loom­ing cri­sis did not guar­an­tee addi­tion­al mon­ey. Com­ment­ing on the effort to resume devel­op­ment, Hotez told NBC News on March 5, ​"We've had some con­ver­sa­tions with big phar­ma com­pa­nies in recent weeks about our vac­cine, and lit­er­al­ly one said, ​'Well, we're hold­ing back to see if this thing comes back year after year.' " Under this log­ic, vac­cines for recur­ring sea­son­al ill­ness­es, like the flu, are the more attrac­tive invest­ment. Unlike rar­er or less-under­stood dis­eases, they promise a client base that can be mined again and again.
The evi­dence for Dimon and Friedman's grand claims about cap­i­tal­ism is pre­sumed obvi­ous. Had the West nev­er aban­doned feu­dal and mer­can­tilist sys­tems for cap­i­tal­ism, there would nev­er have been an indus­tri­al rev­o­lu­tion, nor the tech­no­log­i­cal progress we enjoy today: pow­er­ful pock­et-sized com­put­ers, self-park­ing cars, robots that vac­u­um and mop, drugs that reverse over­dos­es and fend off HIV, maps that pre­dict hur­ri­cane routes. The staunchest defend­ers of the sta­tus quo would tell you that a socioe­co­nom­ic sys­tem any less indi­vid­u­al­is­tic could nev­er have pro­duced any of it. With­out the pres­sure of com­pe­ti­tion and promise of rich­es, they say, no one in their right mind would invest time in use­ful dis­cov­er­ies. But what if this per­spec­tive fun­da­men­tal­ly mis­un­der­stands the ele­ments that dri­ve inno­va­tion? What if inno­va­tion actu­al­ly hap­pens in spite of capitalism?
Inno­va­tion is not syn­ony­mous with mere ​"inven­tion." Rather, inno­va­tion describes a process—the stages of devel­op­ing an exist­ing dis­cov­ery, mov­ing it into pro­duc­tion and dis­sem­i­nat­ing it to a wider audi­ence. Three ingre­di­ents seem nec­es­sary for inno­va­tion to flour­ish: ample resources (like edu­ca­tion and equip­ment), free and cre­ative minds, and the free shar­ing of infor­ma­tion to expand the uni­verse of peo­ple able to build on dis­cov­er­ies. Togeth­er, these ingre­di­ents make a pow­er­ful recipe for max­i­miz­ing inno­v­a­tive out­put. Yet, Amer­i­can cap­i­tal­ism obstructs each of them. Tak­ing a clos­er look at what actu­al­ly dri­ves inno­va­tion helps explain how we got to such a bleak place, and the trans­for­ma­tion we need to push our research insti­tu­tions ahead of soci­etal needs.
Is pri­vate bet­ter than public?
Pres­i­dent Ronald Rea­gan once said the best minds are not in gov­ern­ment, and if any were, busi­ness would steal them away. (He also famous­ly quipped, ​"The most ter­ri­fy­ing words in the Eng­lish lan­guage are: ​'I'm from the gov­ern­ment and I'm here to help.' ") The idea that pri­vate firms are bet­ter than the gov­ern­ment at solv­ing prob­lems per­sists despite our long his­to­ry of inno­va­tion through pub­lic insti­tu­tions — and despite the dire con­se­quences caused by this mis­tak­en fetishiza­tion of pri­vate innovation.
A sig­nif­i­cant amount of ​"basic research" for new drugs comes from gov­ern­ment labs, uni­ver­si­ty depart­ments and non­prof­it orga­ni­za­tions — basic research being a tech­ni­cal term for the research done with­out a prac­ti­cal end in mind (beyond a greater under­stand­ing of the unknown). Basic research is time­con­sum­ing, but it is essen­tial for inno­va­tion. A 2011 study found that, in the 40 years pri­or, at least 153 Food and Drug Admin­is­tra­tion (FDA)-approved drugs were dis­cov­ered with sup­port from pub­lic research, while a 2018 study found that "[Nation­al Insti­tutes of Health (NIH)] fund­ing was asso­ci­at­ed direct­ly or indi­rect­ly with every drug approved from 2010 – 2016," includ­ing through basic research. Not­ing the robust bud­get for basic research at the NIH, the researchers con­clud­ed, ​"Any reduc­tion in this fund­ing that slows the pace of this research could sig­nif­i­cant­ly delay the emer­gence of new drugs in the future."

Unfor­tu­nate­ly, America's rush toward pri­va­ti­za­tion has come at the cost of pub­lic invest­ment. The Infor­ma­tion Tech­nol­o­gy & Inno­va­tion Foun­da­tion reports that America's state and fed­er­al spend­ing on uni­ver­si­ty research has slipped dra­mat­i­cal­ly since 2011. Between 2011 and 2018, U.S. spend­ing on R&D fell 11%, from $165.6 bil­lion to $147.3 bil­lion. In fact, every pro­posed Trump admin­is­tra­tion bud­get has request­ed deep cuts to pub­lic research insti­tu­tions. Pres­i­dent Don­ald Trump's bud­get pro­pos­al for fis­cal year 2018, for instance, asked Con­gress for a $1.2 bil­lion cut to the Cen­ters for Dis­ease Con­trol and Pre­ven­tion (CDC), includ­ing a $136 mil­lion blow to fund­ing for pub­lic health pre­pared­ness and response. That same year, the CDC cur­tailed its work against glob­al dis­ease out­break by 80%.

The pub­lic health cri­sis now ham­mer­ing Amer­i­ca reveals how vital it is to invest in research before it is des­per­ate­ly need­ed. But that's not how mar­ket log­ic works. Instead of direct­ing atten­tion to what will pro­tect the largest num­ber of peo­ple from the great­est harm, cap­i­tal­ism steers inno­va­tion toward the largest prof­it in the short­est amount of time.

​"Many vac­cines used to be pro­duced in the pub­lic sec­tor; now the major­i­ty are pro­duced in the pri­vate sec­tor," Dana Brown, direc­tor of the Next Sys­tem Project at The Democ­ra­cy Col­lab­o­ra­tive, explains. ​"Big Phar­ma is not well set up to bring a vac­cine into the mar­ket: Vac­cine devel­op­ment and pro­duc­tion is a long, risky process requir­ing patient cap­i­tal and sus­tained inter­est. Big Phar­ma focus­es on short-term gains and max­i­miz­ing share­hold­er val­ue — there's lit­tle, if any, gain for share­hold­ers when com­pa­nies invest in vac­cine development."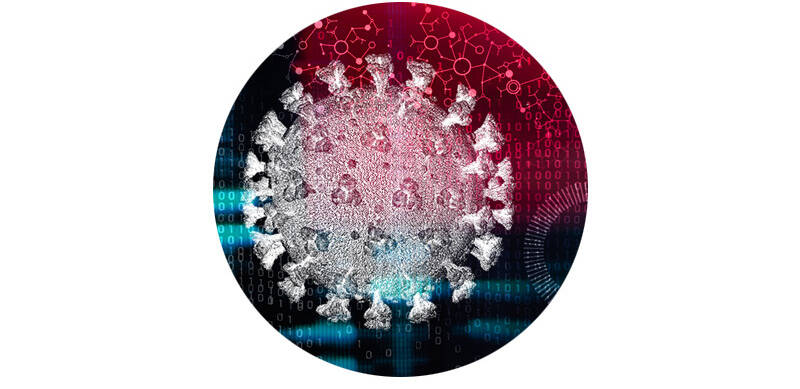 What's more, only four major vac­cine pro­duc­ers exist world­wide (Pfiz­er, Mer­ck, Glax­o­SmithK­line [GSK] and Sanofi), down from 26 in the Unit­ed States alone in 1967. ​"Lim­it­ing access to vac­cines through high prices and monop­o­lies is ter­ri­ble pub­lic health pol­i­cy," Brown says. ​"A num­ber of com­pa­nies report­ed los­ing mon­ey on Ebo­la or SARS vac­cines pro­grams, which might make them hes­i­tant to invest again — and their track record shows it. In recent years, GSK made com­mit­ments to Ebo­la vac­cine devel­op­ment and lat­er pulled out. Sanofi did the same with Zika, and Novar­tis, a phar­ma­ceu­ti­cal com­pa­ny in Switzer­land, dumped its whole vac­cine devel­op­ment unit in 2014."

The Ebo­la out­break from 2014 through 2016 is a par­tic­u­lar­ly per­ti­nent exam­ple of what can go wrong when pri­vate com­pa­nies become respon­si­ble for vac­cine devel­op­ment. Much of the ear­ly research and devel­op­ment for an Ebo­la vac­cine was con­duct­ed by Canada's Nation­al Micro­bi­ol­o­gy Lab­o­ra­to­ry, which then pro­vid­ed licens­ing to a small U.S.-based biotech com­pa­ny for the final stages of devel­op­ment. That com­pa­ny then sub­li­censed the vac­cine to Mer­ck for $50 mil­lion. A 2020 report pub­lished in Jour­nal of Law and the Bio­sciences reports that Mer­ck then ​"failed to make any progress toward a phase 1 clin­i­cal tri­al until after the [World Health Orga­ni­za­tion] Pub­lic Health Emer­gency of Inter­na­tion­al Con­cern freed sub­stan­tial donor and pub­lic funds for the vaccine's fur­ther devel­op­ment." The report goes on: ​"It was unclear what Mer­ck did dur­ing this peri­od oth­er than pro­vide per­mis­sion to use the Cana­di­an pro­cured and financed rVSV-ZEBOV clin­i­cal grade vac­cine. What the record does estab­lish is that it was the pub­lic sec­tor, not Mer­ck, that pro­vid­ed all of the financ­ing, includ­ing for clin­i­cal tri­als, dur­ing the West African epi­dem­ic."

Had pub­lic labs not relied on the pri­vate sec­tor, the authors sug­gest, the vaccine's 5‑year time­line to reach U.S. and Euro­pean mar­kets might have been shortened.

While cap­i­tal­ists insist inno­va­tion can only be dri­ven by a prof­it motive, the advances made through pub­lic research tell a dif­fer­ent sto­ry. Gov­ern­ment fund­ed research projects are not lucra­tive for pub­lic insti­tu­tions. Although fed­er­al law has allowed the pub­lic sec­tor to license its research since 1980, this arrange­ment has proven far more prof­itable for the licensees than for the pub­lic insti­tu­tions them­selves. Pri­vate phar­ma­ceu­ti­cal com­pa­nies rou­tine­ly build on pub­licly fund­ed research to devel­op new drugs and hold on to the wind­falls through exclu­sive rights. Mean­while, the insti­tu­tions that per­formed the basic research see lit­tle finan­cial reward.

The devel­op­ment of anti­de­pres­sants, for exam­ple, is direct­ly trace­able to the NIH and the research of its Nobel Prize-win­ning bio­chemist Julius Axel­rod into neu­ro­trans­mit­ter hor­mones. Phar­ma­ceu­ti­cal com­pa­ny Eli Lil­ly relied on that work to devel­op Prozac, a drug that earned the com­pa­ny $2.6 bil­lion a year until its patent expired in 2001. Sim­i­lar­ly, the work of researchers Thomas Folks, then at the CDC, and Robert Grant at the Uni­ver­si­ty of Cal­i­for­nia, San Fran­cis­co — sup­port­ed by mil­lions of fed­er­al dol­lars — laid the ground­work for HIV-pre­ven­ta­tive drugs. The phar­ma­ceu­ti­cal com­pa­ny Gilead Sci­ences, which used this pub­lic research to mar­ket its drug Tru­va­da for pre-expo­sure pro­phy­lax­is (PrEP), now charges $1,600 to $2,000 for a month's dose. In 2018, Gilead's report­ed rev­enue from Tru­va­da alone was $3 bil­lion.

In March, The Inter­cept report­ed that the FDA grant­ed a spe­cial des­ig­na­tion for Gilead's antivi­ral drug remde­sivir ("one of dozens being test­ed as a pos­si­ble treat­ment for COVID-19") that would allow the com­pa­ny ​"to prof­it exclu­sive­ly for sev­en years from the prod­uct." The arti­cle adds: ​"Experts warn that the des­ig­na­tion, reserved for treat­ing ​'rare dis­eases,' could block sup­plies of the antivi­ral med­ica­tion from gener­ic drug man­u­fac­tur­ers and pro­vide a lucra­tive wind­fall for Gilead." This deci­sion was par­tic­u­lar­ly baf­fling, in light of the fact that in Novem­ber 2019, the U.S. Depart­ment of Health and Human Ser­vices (HHS) filed a suit against Gilead for delib­er­ate­ly infring­ing on its patents, which HHS argues has per­mit­ted Gilead to prof­it ​"from research fund­ed by hun­dreds of mil­lions of tax­pay­er dol­lars." After pub­lic back­lash, Gilead asked the FDA to rescind the des­ig­na­tion. How­ev­er, The Inter­cept not­ed in its fol­low-up report­ing, ​"Pub­lic health experts remain con­cerned about the poten­tial for Gilead and oth­er phar­ma­ceu­ti­cal com­pa­nies to engage in price goug­ing dur­ing the glob­al pan­dem­ic."

​"Gov­ern­ment real­ly has all the pow­er here — it just has to use it in the pub­lic inter­est," Brown says. ​"For instance, the Unit­ed States has rou­tine­ly nation­al­ized com­pa­nies or whole indus­tries in times of cri­sis and has autho­rized gov­ern­ment patent use on phar­ma­ceu­ti­cal prod­ucts to assure an afford­able sup­ply. It has the pow­er to do so again." At the turn of the 20th cen­tu­ry, Brown con­tin­ues, ​"the New York City Health Depart­ment played a piv­otal role in devel­op­ing test­ing for and treat­ment of diph­the­ria, which had reached epi­dem­ic lev­els and caused thou­sands of deaths in the city. They offered free anti­tox­ins to the poor. The city health depart­ment also made a key dis­cov­ery relat­ed to the con­trol of cholera and offered free lab­o­ra­to­ry analy­ses to assure patients were able to be diag­nosed and treated."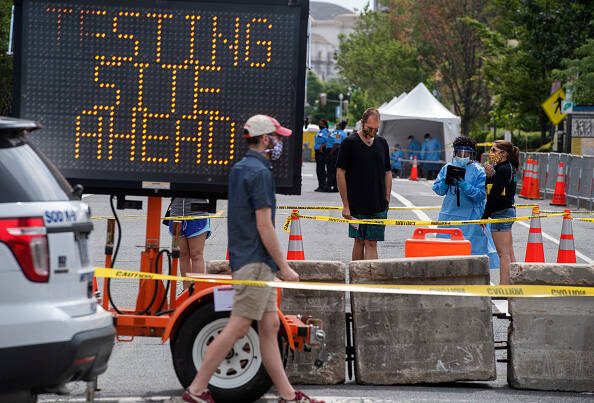 People wait in line outside the National Building Museum for walk-up COVID-19 testing on Monday, June 15, 2020. (Photo By Tom Williams/CQ-Roll Call, Inc via Getty Images)
Find­ers Keepers
Cap­i­tal­ist Amer­i­ca imag­ines a world in which free enter­prise and free mar­kets pro­mote a race to the top, with cre­ators pulling the levers of inno­va­tion as they climb, but this isn't quite how things shake out in prac­tice. Though it may sound coun­ter­in­tu­itive, Amer­i­can cap­i­tal­ism delib­er­ate­ly restricts the move­ment of infor­ma­tion and new knowl­edge. The phe­nom­e­non is per­haps best under­stood in the con­text of non­com­pete agree­ments and patents, both of which pre­vent infor­ma­tion from cir­cu­lat­ing to max­i­mize the prof­it of indi­vid­ual companies.
Around 20% of the Amer­i­can work­force — and rough­ly half of all engi­neers — is bound by non­com­pete agree­ments as a con­di­tion of employ­ment. These con­tracts restrict employ­ees from switch­ing jobs, pre­vent­ing work­ers from using pri­or expe­ri­ence to make mean­ing­ful con­tri­bu­tions at a new firm. A 2017 study found that as non­com­pete agree­ments become more enforce­able, the for­ma­tion of new firms declines. Cham­pi­ons of these agree­ments claim they encour­age dis­cov­ery and increase human cap­i­tal invest­ment by incen­tiviz­ing work­ers to stay put, but mount­ing evi­dence sug­gests oth­er­wise. High­ly skilled work­ers, for exam­ple, actu­al­ly tend to leave regions where non­com­pete agree­ments are enforce­able, migrat­ing instead to places like Sil­i­con Val­ley, where non­com­pete agree­ments have been banned since 1872. Today, the Cal­i­for­nia region is wide­ly rec­og­nized as a world hub of innovation.Private own­er­ship of inno­va­tion was built into the Amer­i­can econ­o­my from the start: The founders includ­ed a patent clause in the Con­sti­tu­tion, giv­ing Con­gress the pow­er to grant inven­tors exclu­sive rights to their dis­cov­er­ies, which the founders sure­ly assumed would pro­mote the progress of sci­ence. Patent pro­tec­tion allows the patent hold­er to charge high fees for the direct use or licens­ing of their dis­cov­ery — and to sue any­one who doesn't buy this permission.

For the dark side of patent rights, con­sid­er Italy, where the coro­n­avirus out­break has result­ed in the high­est death toll as of the end of March. As Ital­ian hos­pi­tals began to run out of a par­tic­u­lar valve need­ed for equip­ment used to treat COVID-19, Cris­t­ian Fra­cas­si and Alessan­dro Romaioli reached out to Inter­sur­gi­cal, the patent hold­er and man­u­fac­tur­er of the valve, hop­ing to 3D-print them (at a cost of about $1 per piece). Inter­sur­gi­cal refused to share the design, how­ev­er, cit­ing ​"man­u­fac­tur­ing reg­u­la­tions;" one vol­un­teer claims they were told the design was ​"com­pa­ny prop­er­ty." The two vol­un­teers devised the design any­way and print­ed the valves. (On a relat­ed note, the Ger­man gov­ern­ment was out­raged to learn that Trump offered the Ger­man phar­ma­ceu­ti­cal com­pa­ny Cure­Vac $1 bil­lion to devel­op a vac­cine for the coro­n­avirus exclu­sive­ly for the Unit­ed States.)

In fields like tech, where improve­ments can hap­pen very fast, patent pro­tec­tions can hin­der devel­op­ment. While the patent hold­er can cer­tain­ly improve on their own inven­tion, they may choose not to do so for any num­ber of rea­sons: per­haps lack of skill or inter­est, or mediocre prof­it poten­tial, for exam­ple. Mean­while, equal­ly qual­i­fied com­peti­tors may be dis­cour­aged from try­ing to inno­vate at all, know­ing they would need patent per­mis­sions. Com­pa­nies must spend con­sid­er­able time and mon­ey obtain­ing var­i­ous patent per­mis­sions. On any mod­ern smart­phone, for exam­ple, the incor­po­ra­tion of now-stan­dard fea­tures (such as Wi-Fi capa­bil­i­ty, touch­screen tech­nol­o­gy, video record­ing, dig­i­tal pho­tog­ra­phy and data trans­fers) involves thou­sands of patents. Research orga­ni­za­tion Engine notes that ​"Blue­tooth 3.0 [is] a tech­nol­o­gy incor­po­rat­ing the con­tri­bu­tions of more than 30,000 patent hold­ers, includ­ing 200 uni­ver­si­ties." Con­glom­er­ates like Google have large legal teams and mil­lions of dol­lars devot­ed to patent pur­chas­es and lit­i­ga­tion. (The com­pa­ny bought the phone man­u­fac­tur­er Motoro­la for $12.5 bil­lion out­right in 2011, report­ed­ly to acquire Motorola's trove of patents.) Because most peo­ple do not have this kind of eco­nom­ic pow­er, the cur­rent patent sys­tem shrinks the over­all pool of inno­va­tors, slow­ing down progress.

The cost of delayed inno­va­tion might be benign — a slow­er brows­er, a glitchy phone, chop­pi­er video — but it might also be mea­sured in lives. Tom Frieden, for­mer CDC direc­tor, has esti­mat­ed that, in the worstcase sce­nario, more than 1.5 mil­lion peo­ple could die of COVID-19 on U.S. soil alone.
Sti­fling Work­ers, Sti­fling Creativity
Many of the most sophis­ti­cat­ed inno­va­tions of our time, from ground­break­ing drugs to smart car tech­nol­o­gy, have depend­ed on a deep pool of cre­ative labor. But the idea that cap­i­tal­ism allows the best­suit­ed work­ers to join that pool is wish­ful think­ing. As jour­nal­ist Chris Hayes writes in Twi­light of the Elites: Amer­i­ca After Mer­i­toc­ra­cy, mer­i­toc­ra­cy ​"can only tru­ly come to flower in a soci­ety that starts out with a rel­a­tive­ly high degree of equal­i­ty." From 1979 to 2015, the annu­al aver­age house­hold income of the top 1% grew five times faster than that of the bot­tom 90th per­centile. The real­i­ty is that deep inequal­i­ties in how this country's wealth is dis­trib­uted make mer­i­toc­ra­cy all but a myth. Some peo­ple can afford to attend col­lege and access spaces where dis­cov­ery is encour­aged, mov­ing into a ​"cre­ative pipeline," while their poor­er peers go right into the work­force or jug­gle demand­ing class­es with work sched­ules. While some with great innate tal­ent for inno­va­tion end up in these cov­et­ed cre­ative jobs, many more — poor and work­ing­class — are pushed by finan­cial neces­si­ty into posi­tions mis­matched to their poten­tial.

In the­o­ry, one doesn't need a cre­ative-focused job to inno­vate. But cre­ativ­i­ty requires a cer­tain free­dom— an abil­i­ty to ​"waste" time, to work non­lin­ear­ly, to exper­i­ment and repeat­ed­ly fail. Capitalism's con­stant dic­tate to max­i­mize pro­duc­tiv­i­ty leaves peo­ple with lit­tle time to spare, at work or at home — espe­cial­ly in poor and work­ing-class house­holds: The bot­tom fifth of earn­ers have seen their work hours increase by 24.3% since 1979, com­pared to 3.6% for the top fifth.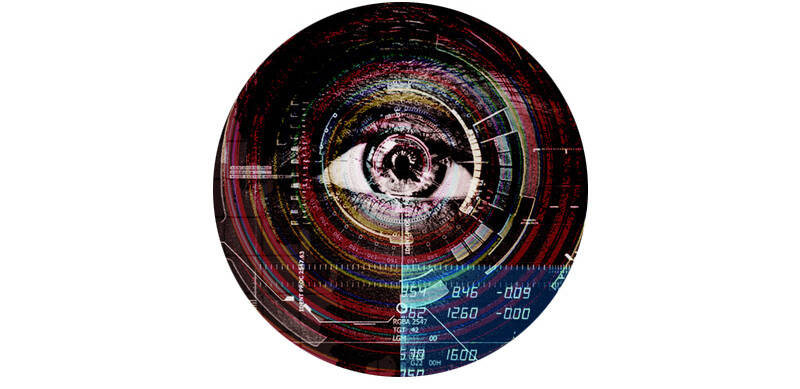 Being in a more pre­car­i­ous finan­cial posi­tion, or in a job with lit­tle secu­ri­ty, also dis­cour­ages work­ers from tak­ing risks, even when the risks might lead to inno­va­tion. The pre­car­i­ty makes it dif­fi­cult to approach one's super­vi­sors and ask for sick days, let alone per­son­al time to go down rab­bit holes. It makes it fright­en­ing to change fields or spend mon­ey on any project that might result in even more pre­car­i­ty.

Notably, the cor­po­rate struc­ture itself has been known to sti­fle cre­ation. Many cor­po­rate firms are under the effec­tive con­trol of share­hold­ers, to whom man­agers owe a fidu­cia­ry duty to max­i­mize prof­its. Share­hold­ers who believe this duty has been breached typ­i­cal­ly have the right to sue the cor­po­ra­tion. While this pow­er can be used for the greater good — note how Tes­la was sued by share­hold­ers in response to its poor safe­ty record — it also opens the door to short­sight­ed share­hold­ers. One DuPont share­hold­er, for exam­ple, demand­ed the chem­i­cal com­pa­ny ​"not invest a sin­gle dol­lar in research that will not gen­er­ate a pos­i­tive return with­in f ive years." What's more, accord­ing to a 2017 work­ing paper by the Insti­tute for New Eco­nom­ic Think­ing, ​"Many of America's largest cor­po­ra­tions, Pfiz­er and Mer­ck among them, rou­tine­ly dis­trib­ute more than 100% of prof­its to share­hold­ers, gen­er­at­ing the extra cash by reduc­ing reserves, sell­ing off assets, tak­ing on debt or lay­ing off employ­ees."

Even the most cre­ative of work­ers who make it into inno­v­a­tive roles in the pri­vate sec­tor may find them­selves starved of resources. As pro­fes­sors Chen Lin and Sibo Liu of the Uni­ver­si­ty of Hong Kong, and Gus­ta­vo Man­so of the Uni­ver­si­ty of Cal­i­for­nia, Berke­ley, explain in a 2018 study, the threat of share­hold­er lit­i­ga­tion gen­er­al­ly dis­cour­ages man­agers from ​"exper­i­ment­ing [with] new ideas," which acts as an ​"uncon­trolled tax on innovation."
Shar­ing Is Car­ing — And Absolute­ly Necessary
City­Lab reports that, in response to the pan­dem­ic and the scarci­ty of offi­cial infor­ma­tion, ​"a group of coders, ana­lysts, sci­en­tists, jour­nal­ists and oth­ers are work­ing to fol­low coro­n­avirus test­ing across the coun­try through an open-sourced data­base called the COVID Track­ing Project."

Open-source com­mu­ni­ties have exist­ed since the 1980s and have con­tributed to a range of inno­va­tions, from the cre­ation of the inter­net to cheap­er pros­thet­ics and bet­ter dis­as­ter man­age­ment sys­tems. Typ­i­cal­ly, these online open-source col­lec­tives are made up of unpaid vol­un­teers who con­tribute code and fea­tures meant to be used freely. A 2006 study from the Uni­ver­si­ty of Illi­nois set out to under­stand why coders would donate hours of their per­son­al time to open-source projects. Researchers found that some enjoyed the free­dom and cre­ativ­i­ty of man­ag­ing their own work and dis­liked the hier­ar­chi­cal com­mu­ni­ties that claimed exclu­sive con­trol over projects. Oth­er coders said they had with­held their labor from more pri­va­tized projects because see­ing their con­tri­bu­tions redi­rect­ed to pri­vate hands sapped both cre­ativ­i­ty and moti­va­tion.

The Euro­pean Orga­ni­za­tion for Nuclear Research in Switzer­land, known as CERN, has long adhered to an ​"open-source" phi­los­o­phy, the belief that ​"the recip­i­ents of tech­nol­o­gy should have access to all its build­ing blocks … to study it, mod­i­fy it and redis­trib­ute it to oth­ers." This com­mu­nal eth­ic has helped sup­port incred­i­bly inno­v­a­tive projects. CERN oper­ates a mas­sive par­ti­cle physics lab­o­ra­to­ry; its Large Hadron Col­lid­er (LHC) par­ti­cle accel­er­a­tor runs 17 miles under­ground and relies on col­lab­o­ra­tion net­works devel­oped through the open-source cloud sys­tem Open­Stack. The LHC dis­cov­ered the Hig­gs boson par­ti­cle in 2012, earn­ing a Nobel Prize for physi­cists Peter Hig­gs and François Englert. Two years after the Hig­gs boson dis­cov­ery, CERN made data from its LHC exper­i­ments free to the pub­lic through an open data por­tal, which CERN then-Direc­tor Gen­er­al Rolf-Dieter Heuer hoped would ​"sup­port and inspire the glob­al research com­mu­ni­ty, includ­ing stu­dents and cit­i­zen sci­en­tists."

Some of the most inno­v­a­tive com­pa­nies in Amer­i­ca are now open-sourc­ing cer­tain projects. On the heels of four years of law­suits over a num­ber of smart­phone patents in 2014, for instance, Apple and Google announced they would set­tle out of court and ​"work togeth­er" on patent reform. The next year, Microsoft and Google co-found­ed the open-source Alliance for Open Media. A num­ber of oth­er com­pa­nies came on board, includ­ing Apple, Ama­zon, Intel, Cis­co, Face­book, Mozil­la and Net­flix. Its goal was to improve video com­pres­sion tech­nol­o­gy, which had been held hostage by two patent hold­ers charg­ing mil­lions in licens­ing fees. Net­flix report­ed the new, open-source, roy­al­ty-free video tech­nol­o­gy improved its com­pres­sion effi­cien­cy by 20%.

Rather than caus­ing the imag­i­na­tion to stag­nate, the Alliance for Open Media's adop­tion of social­ist prin­ci­ples ben­e­fit­ed all involved — the larg­er media indus­try and their con­sumers alike. Of course, as Google demon­strat­ed when it recent­ly fired five employ­ees involved in union orga­niz­ing, the cor­po­ra­tions involved are not chal­leng­ing the eco­nom­ic sta­tus quo — they ben­e­fit from the pre­car­i­ty of work and go to great lengths to pro­tect their bot­tom line. It is also high­ly like­ly that, aside from open-source advo­cates like Mozil­la, most mem­bers of the Alliance for Open Media joined because it was eco­nom­i­cal­ly advan­ta­geous. Intel's direc­tor of strat­e­gy and plan­ning, for exam­ple, explained his com­pa­ny believed the open-source project would ​"low­er deliv­ery costs across con­sumer and busi­ness devices as well as the cloud's video deliv­ery infra­struc­ture."

With­out the like­ly eco­nom­ic ben­e­fit, it is dif­fi­cult to say whether the Alliance for Open Media would have ever formed — and it is pre­cise­ly because of this uncer­tain­ty that a more dra­mat­ic shift to a social­ist econ­o­my is nec­es­sary to max­i­mize new inno­va­tion. Those in pow­er stand to ben­e­fit from sow­ing fear around social­ism, but the rest of us would be bet­ter off in a soci­ety reor­ga­nized around democ­ra­cy, equal­i­ty, sol­i­dar­i­ty, auton­o­my and col­lec­tive own­er­ship.

That shift would mean more pub­licly fund­ed med­ical research and cheap­er drugs reach­ing those in need faster. It would mean more fear­less devel­op­ment, unim­ped­ed by expen­sive share­hold­er law­suits and patent dis­putes. It would mean life-sav­ing drugs like Tru­va­da being avail­able for all, rather than all who can afford them, and wide­spread eco­nom­ic secu­ri­ty through the kind of safe­ty net that empow­ers any­one to explore their tal­ents, rather than just the chil­dren of the welloff. It would mean labor rights that allow work­ers to shape their work­ing con­di­tions and turn work­places into places where ideas can thrive. It would mean an expan­sion of the open-source phi­los­o­phy to pro­mote free knowl­edge and per­spec­tives, with col­lec­tive own­er­ship of the dis­cov­er­ies fueled by col­lec­tive invest­ment. It would mean an unwa­ver­ing com­mit­ment to the fund­ing of pub­lic insti­tu­tions and projects, with­out a con­stant eye toward finan­cial return.

And per­haps para­mount in our minds in this moment: It would mean devel­op­ing a vac­cine against a dis­ease as dan­ger­ous as COVID-19 — before it could become a glob­al pandemic.
VANES­SA A. BEE is a lawyer, writer and asso­ciate edi­tor at Cur­rent Affairs.