Cartagena Beyond the Secret Service Scandal
The United States is isolated from Latin American leaders calling for drug reform.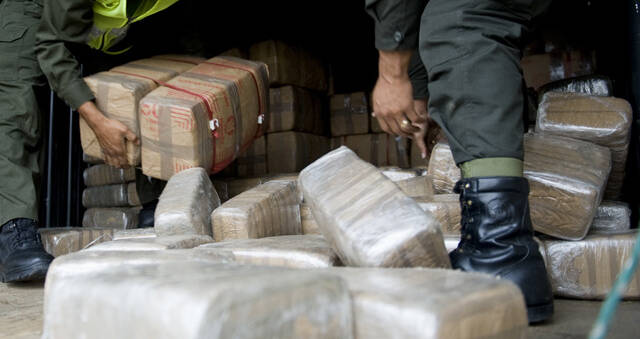 Though side­lined by the Secret Ser­vice scan­dal, last month's Sum­mit of the Amer­i­c­as in Carta­ge­na, Colom­bia, was an event of con­sid­er­able sig­nif­i­cance. There are three major rea­sons: Cuba, the drug war and the iso­la­tion of the Unit­ed States.
When policies are pursued for many years with unremitting dedication though they are known to fail, questions naturally arise about motives.
A head­line in the Jamaica Observ­er read, ​"Sum­mit shows how much Yan­qui influ­ence had waned." The sto­ry reports that ​"the big items on the agen­da were the lucra­tive and destruc­tive drug trade and how the coun­tries of the entire region could meet while exclud­ing one coun­try – Cuba."
The meet­ings end­ed with no agree­ment because of U.S. oppo­si­tion on those items – a drug-decrim­i­nal­iza­tion pol­i­cy and the Cuba ban. Con­tin­ued U.S. obstruc­tion­ism may well lead to the dis­place­ment of the Orga­ni­za­tion of Amer­i­can States by the new­ly-formed Com­mu­ni­ty of Latin Amer­i­can and Caribbean States, from which the Unit­ed States and Cana­da are excluded.
Cuba had agreed not to attend the sum­mit because oth­er­wise Wash­ing­ton would have boy­cotted it. But the meet­ings made clear that U.S. intran­si­gence would not be long tol­er­at­ed. The U.S. and Cana­da were alone in bar­ring Cuban par­tic­i­pa­tion, on grounds of Cuba's vio­la­tions of demo­c­ra­t­ic prin­ci­ples and human rights.
Latin Amer­i­cans can eval­u­ate these charges from ample expe­ri­ence. They are famil­iar with the U.S. record on human rights. Cuba espe­cial­ly has suf­fered from U.S. ter­ror­ist attacks and eco­nom­ic stran­gu­la­tion as pun­ish­ment for its inde­pen­dence – its ​"suc­cess­ful defi­ance" of U.S. poli­cies trac­ing back to the Mon­roe Doctrine.
Latin Amer­i­cans don't have to read U.S. schol­ar­ship to rec­og­nize that Wash­ing­ton sup­ports democ­ra­cy if, and only if, it con­forms to strate­gic and eco­nom­ic objec­tives, and even when it does, favors ​"lim­it­ed, top-down forms of demo­c­ra­t­ic change that did not risk upset­ting the tra­di­tion­al struc­tures of pow­er with which the Unit­ed States has long been allied – [in] quite unde­mo­c­ra­t­ic soci­eties," as neo-Rea­gan­ite schol­ar Thomas Carothers points out.
At the Carta­ge­na sum­mit, the drug war became a key issue at the ini­tia­tive of new­ly-elect­ed Guatemalan Pres­i­dent Gen. Perez Moli­na, whom no one would mis­take for a soft-heart­ed lib­er­al. He was joined by the sum­mit host, Colom­bian Pres­i­dent Juan Manuel San­tos, and by others.
The con­cern is noth­ing new. Three years ago the Latin Amer­i­can Com­mis­sion on Drugs and Democ­ra­cy pub­lished a report on the drug war by ex-Pres­i­dents Fer­nan­do Hen­rique Car­doso of Brazil, Ernesto Zedil­lo of Mex­i­co, and Cesar Gaviria of Colom­bia call­ing for decrim­i­nal­iz­ing mar­i­jua­na and treat­ing drug use as a pub­lic-health problem.
Much research, includ­ing a wide­ly quot­ed Rand Cor­po­ra­tion study of 1994, has shown that pre­ven­tion and treat­ment are con­sid­er­ably more cost-effec­tive than the coer­cive mea­sures that receive the bulk of fund­ing. Such non­puni­tive mea­sures are also of course far more humane.
Expe­ri­ence con­forms to these con­clu­sions. By far the most lethal sub­stance is tobac­co, which also kills nonusers at a high rate (pas­sive smok­ing). Usage has sharply declined among more edu­cat­ed sec­tors, not by crim­i­nal­iza­tion but as a result of lifestyle changes.
One coun­try, Por­tu­gal, decrim­i­nal­ized all drugs in 2001 – mean­ing that they remain tech­ni­cal­ly ille­gal but are con­sid­ered admin­is­tra­tive vio­la­tions, removed from the crim­i­nal domain. A Cato Insti­tute study by Glenn Green­wald found the results to be ​"a resound­ing suc­cess. With­in this suc­cess lie self-evi­dent lessons that should guide drug pol­i­cy debates around the world."
In dra­mat­ic con­trast, the coer­cive pro­ce­dures of the 40-year U.S. drug war have had vir­tu­al­ly no effect on use or price of drugs in the Unit­ed States, while cre­at­ing hav­oc through the con­ti­nent. The prob­lem is pri­mar­i­ly in the Unit­ed States: both demand (for drugs) and sup­ply (of arms). Latin Amer­i­cans are the imme­di­ate vic­tims, suf­fer­ing appalling lev­els of vio­lence and cor­rup­tion, with addic­tion spread­ing through the tran­sit routes.
When poli­cies are pur­sued for many years with unremit­ting ded­i­ca­tion though they are known to fail in terms of pro­claimed objec­tives, and alter­na­tives that are like­ly to be far more effec­tive are sys­tem­at­i­cal­ly ignored, ques­tions nat­u­ral­ly arise about motives. One ratio­nal pro­ce­dure is to explore pre­dictable con­se­quences. These have nev­er been obscure.
In Colom­bia, the drug war has been a thin cov­er for coun­terin­sur­gency. Fumi­ga­tion – a form of chem­i­cal war­fare – has destroyed crops and rich bio­di­ver­si­ty, and con­tributes to dri­ving mil­lions of poor peas­ants into urban slums, open­ing vast ter­ri­to­ries for min­ing, agribusi­ness, ranch­es and oth­er ben­e­fits to the powerful.
Oth­er drug-war ben­e­fi­cia­ries are banks laun­der­ing mas­sive amounts of mon­ey. In Mex­i­co, the major drug car­tels are involved in 80 per­cent of the pro­duc­tive sec­tors of the econ­o­my, accord­ing to aca­d­e­m­ic researchers. Sim­i­lar devel­op­ments are occur­ring elsewhere.
In the U.S., the pri­ma­ry vic­tims have been African-Amer­i­can males, increas­ing­ly also women and His­pan­ics – in short, those ren­dered super­flu­ous by the eco­nom­ic changes insti­tut­ed in the 1970s, shift­ing the econ­o­my toward finan­cial­iza­tion and off­shoring of production.
Thanks large­ly to the high­ly selec­tive drug war, minori­ties are dis­patched to prison – the major fac­tor in the rad­i­cal rise of incar­cer­a­tion since the 1980s that has become an inter­na­tion­al scan­dal. The process resem­bles ​"social cleans­ing" in U.S. client states in Latin Amer­i­ca, which gets rid of ​"unde­sir­ables."
The iso­la­tion of the U.S. at Carta­ge­na car­ries for­ward oth­er turn­ing-point devel­op­ments of the past decade, as Latin Amer­i­ca has at last begun to extri­cate itself from the con­trol of the great pow­ers, and even to address its shock­ing inter­nal problems.
Latin Amer­i­ca has long had a tra­di­tion of lib­er­al jurispru­dence and rebel­lion against imposed author­i­ty. The New Deal drew from that tra­di­tion. Latin Amer­i­cans may yet again inspire progress in human rights in the Unit­ed States.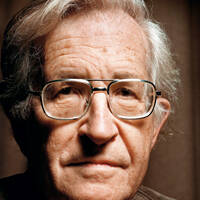 Noam Chom­sky
is Insti­tute Pro­fes­sor and Pro­fes­sor of Lin­guis­tics (Emer­i­tus) at the Mass­a­chu­setts Insti­tute of Tech­nol­o­gy, and the author of dozens of books on U.S. for­eign pol­i­cy. His most recent book is
Who Rules the World?
from Met­ro­pol­i­tan Books.