Charter Schools May Be Re-Segregating America's Education System
Charters' defenders like to position themselves as 21st century civil rights activists. But a Delaware lawsuit alleges that charters are actually worsening racial inequality in the state.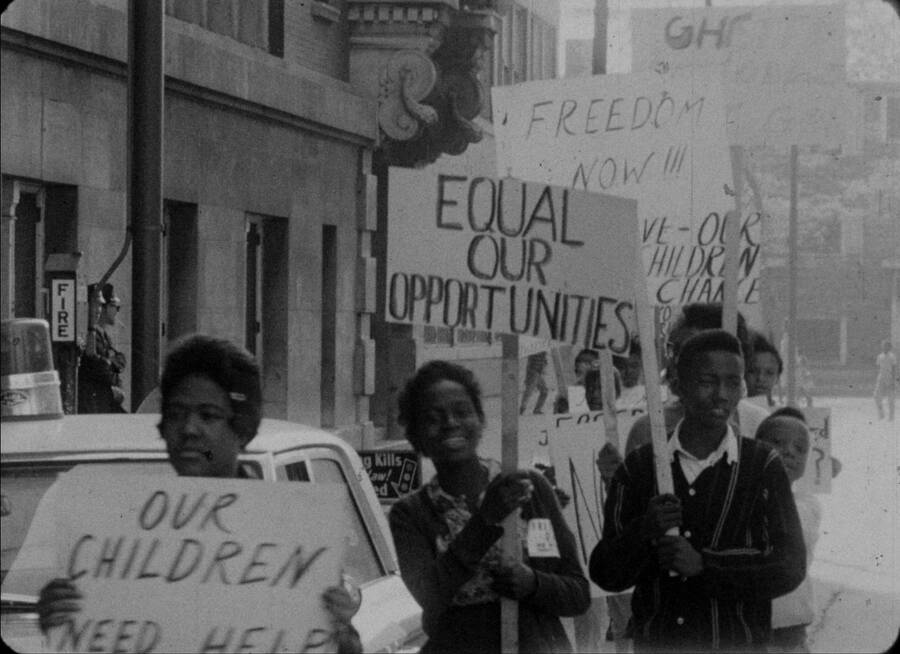 Char­ter schools are often pro­mot­ed as a tool to address edu­ca­tion­al inequities, but a poten­tial prece­dent-set­ting legal case launched ear­li­er this month says the oppo­site. In fil­ings with the U.S. Depart­ment of Edu­ca­tion, two Delaware non­prof­it groups allege that some of the state's pub­licly fund­ed, pri­vate­ly man­aged schools are active­ly reseg­re­gat­ing the edu­ca­tion sys­tem — and in a way that vio­lates fed­er­al civ­il rights law.
Because the case is being filed with the federal government, these actions could have implications for school districts everywhere—and there is already plenty of data tying charter schools to segregation.
The com­plaint, by the Delaware branch of the Amer­i­can Civ­il Lib­er­ties Union and the Com­mu­ni­ty Legal Aid Soci­ety, cites data show­ing that more than three-quar­ters of Delaware's char­ter schools are ​"racial­ly iden­ti­fi­able" — a term that describes schools whose demo­graph­ics are sub­stan­tial­ly dif­fer­ent from the sur­round­ing community.
Accord­ing to the com­plaint, ​"High-per­form­ing char­ter schools are almost entire­ly racial­ly iden­ti­fi­able as white" while ​"low-income stu­dents and stu­dents with dis­abil­i­ties are dis­pro­por­tion­ate­ly rel­e­gat­ed to fail­ing char­ter schools and char­ter schools that are racial­ly iden­ti­fi­able as African-Amer­i­can or Hispanic."
The groups are ask­ing the Oba­ma admin­is­tra­tion to take spe­cif­ic steps, includ­ing pro­hibit­ing sub­jec­tive admis­sions poli­cies for char­ter schools and bar­ring extra fees for attend­ing char­ter schools — fac­tors they say dis­crim­i­nate against low-income, dis­abled and minor­i­ty students.
Because the case is being filed with the fed­er­al gov­ern­ment, these actions could have impli­ca­tions for school dis­tricts every­where — and there is already plen­ty of data tying char­ter schools to segregation.
In 2010, a Uni­ver­si­ty of Col­orado report ana­lyz­ing char­ter schools found that ​"as com­pared with the pub­lic school dis­trict in which the char­ter school resided, the char­ter schools were sub­stan­tial­ly more seg­re­gat­ed by race, wealth, dis­abling con­di­tion and lan­guage." Sim­i­lar­ly, in review­ing a decade worth of research about char­ter schools, George Wash­ing­ton Uni­ver­si­ty edu­ca­tion researcher Iris Rot­berg ear­li­er this year con­clud­ed that ​"char­ter schools often lead to increased school seg­re­ga­tion … and lead to the strat­i­fi­ca­tion of stu­dents who were pre­vi­ous­ly in inte­grat­ed environments."
Mean­while, a Gen­er­al Account­abil­i­ty Office study in 2012 showed that ​"char­ter schools enrolled a low­er per­cent­age of stu­dents with dis­abil­i­ties than tra­di­tion­al pub­lic schools."
The caus­es of edu­ca­tion­al seg­re­ga­tion are a point of debate. Char­ter school defend­ers, for exam­ple, argue that the trends may mere­ly reflect geography.
"A naïve exam­i­na­tion … appears to show that the crit­ics are right: More choice is asso­ci­at­ed with minor­i­ty stu­dents attend­ing less diverse schools," wrote the Brook­ings Insti­tu­tion's Matthew M. Chin­gos in his 2013 study of edu­ca­tion data. ​"Of course, this rela­tion­ship ignores the fact that char­ters tend to locate in areas that serve large shares of dis­ad­van­taged stu­dents and mem­bers of minor­i­ty groups. As a result, this sim­ple cor­re­la­tion tells us noth­ing about whether char­ters increase seg­re­ga­tion or just tend to locate in areas where the schools are already segregated."
Yet, in the Delaware case, the non­prof­it groups blame char­ter schools' admis­sions require­ments for effec­tive­ly pro­mot­ing discrimination.
"These require­ments include high exam­i­na­tion scores, essays writ­ten by par­ents to explain why a school is a good choice for their child, access to gift­ed and tal­ent­ed ele­men­tary and mid­dle school pro­grams that help increase aca­d­e­m­ic per­for­mance, annu­al activ­i­ties fees, manda­to­ry par­ent involve­ment and manda­to­ry high-cost uni­form pur­chas­es," the ACLU said in a state­ment announc­ing the com­plaint. ​"Such bar­ri­ers pre­vent stu­dents from low-income African-Amer­i­can and His­pan­ic fam­i­lies from hav­ing the same access to high-qual­i­ty char­ter schools that mid­dle- and upper-class fam­i­lies have."
In May, the Depart­ment of Edu­ca­tion warned char­ter school admin­is­tra­tors that their admis­sions poli­cies ​"may not use admis­sions cri­te­ria that have the effect of exclud­ing stu­dents on the basis of race, col­or or nation­al origin."
That warn­ing was issued almost exact­ly 60 years after the his­toric Brown v. Board of Edu­ca­tion rul­ing that began offi­cial­ly deseg­re­gat­ing Amer­i­ca's schools. In those six decades, much progress has been made on civ­il rights — but the trends doc­u­ment­ed in Delaware show there is still a long way to go.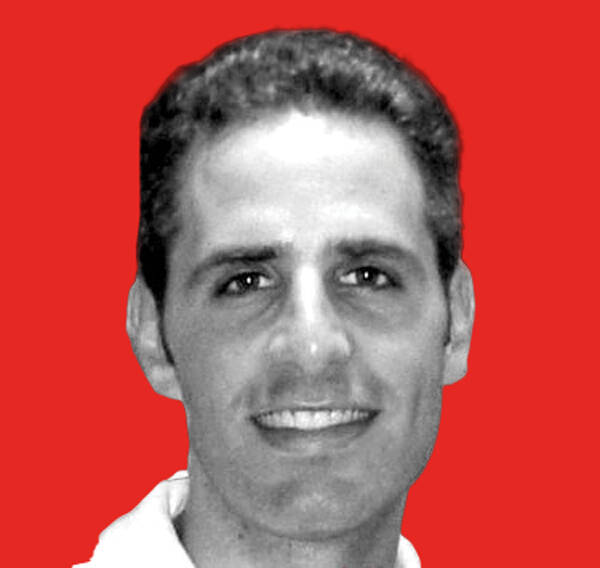 David Siro­ta
is an award­win­ning inves­tiga­tive jour­nal­ist and an
In These Times
senior edi­tor. He served as speech writer for Bernie Sanders'
2020
cam­paign. Fol­low him on Twit­ter @davidsirota.