Chicago

Janja Subasic, a 38-year old immigrant from Bosnia, cleans rooms for $8.83 an hour at the Sheraton Chicago, where a single room can cost nearly $400 a night. She pays $85 a month for health insurance for her children. If Subasic did the same job in New York, she would earn $18.15 an hour and have free family health insurance. "We don't have nothing," she says. "We don't have personal days. We need more vacation. We need more money. We are ready for strike."

It may take a strike for 7,000 Chicago-area hotel workers to make such gains when their contract expires at the end of August. For more than a year, the union has been working hard to organize its members and community supporters for a strike, if a spirited threat alone doesn't persuade employers to cough up what Hotel Employees and Restaurant Employees Union (HERE) Local 1 President Henry Tamarin calls the "giant, giant money" needed to bring the Chicago contract closer to national standards.

The current negotiations are the culmination of more than two years of work that began in December 1999, when Local 1 was put into trusteeship because of local leaders' gross mismanagement. But it also reflects HERE's effort to adopt a national and even international strategy, as global corporate giants consolidate the union's core industries—hotels, gaming and food preparation.

With by far the weakest big city contract in what may be the second most lucrative hotel market in the country, "The negotiations in Chicago are fundamental to the future of the union," says HERE President John Wilhelm, who held the union's executive board meeting in Chicago in July to underscore the need for national support. "We have a local that had not only become weak but had become corrupt," he says. "From the point of view of restoring the faith of our members in the union, but also for making progress from the international point of view, it's fundamentally important to put Chicago hotel workers on a competitive plane."

————–

The Chicago local has been following a strategy HERE developed over the years in several key cities, such as San Francisco and Las Vegas, but it also draws on labor traditions of grass-roots mobilization and tactics currently used by other effective unions. In the HERE model, the union systematically establishes workplace committees and nurtures rank-and-file leaders to educate and mobilize members for collective actions, ranging from wearing union buttons to protests on the job. The union also builds support from community groups, religious institutions and politicians in advance of confrontations with employers. And it deploys its savvy research staff to find employers' vulnerable pressure points.

In other words, HERE is trying to demonstrate that hotel managers are confronting the power of not just one local but the entire international union. Last fall local union leaders from around the country joined Boston's local in opening contract negotiations. Eventually, the union hopes to have contracts expire in the same year around the country, but that seems a remote goal.

In Chicago, HERE is supporting Local 1 financially—paying salaries of many staff, pledging $100 a week in strike pay and loaning the local enough to pay an additional $100 a week. In addition, beyond organizing solidarity demonstrations at hotels around the country, the union could "work to rule" in other cities, that is, pressure management by inflexibly following contractual rules. "We might take a look at whether we're fully enforcing the contract in every city," says Wilhelm. "We can do a lot of things like that. We're in the process of experimentation."

This past year has been rough for the hotel industry; the effects of a national economic downturn were worsened by travel disruption after the September 11 attacks. Despite this, by demonstrating to employers that the union was ready to wage a bruising battle, HERE has been able in recent months to score victories without strikes in key cities.

Last September, the Boston local won a strong new contract, in which hotel chains pledged to be neutral during unionization efforts and to recognize the union if a majority of workers signed union cards at all new hotels in the area. Previously the union had won such rights only in New York and Las Vegas; it is now seeking the same commitment in Chicago. Such neutrality and card-check agreements have helped organized labor avoid typical anti-union tactics and delays in union representation elections conducted by the National Labor Relations Board—but Rep. Charles Norwood (R-Georgia) is introducing legislation that would prohibit union recognition through card checks.

In late May and early June, the 45,000-member Las Vegas local won a new contract that will preserve its threatened health insurance fund in the first year, provide substantial monetary increases in subsequent years and strengthen work rules for overworked room cleaners. After more than 20,000 union members attended a rally and voted overwhelmingly to authorize a strike, and other workers held protests at their hotels or on the job, the major casino chains settled without a strike.

————–

Last summer, Tamarin, who had been brought in from New York to clean up the Chicago local, was elected president of Local 1. Immediately, he began—with a staff that was mostly new and trained in other locals—to resolve the fractious bitterness of the Local 1 presidential election and build toward the contract fight. Although hotels in Chicago did not suffer as deeply as those in many cities after September 11, the local has faced a range of frustrations. Riverboat casino owners resisted settling contracts. The airline catering business was in an economic crisis. A group of workers at the United Center Stadium petitioned to decertify the union. Through it all, the staff of the 14,000-member local kept its focus on the upcoming negotiations with the Hotel Employers Labor Relations Association (HELRA).

The local has been soliciting members for contract suggestions, polling members and assembling a large negotiating committee that reflects the local's diversity of hotels, occupations and ethnic groups. The union is demanding "New York pay," free family health insurance, job security (ending subcontracting and winning neutrality and card-check at new hotels), paid sick days and stronger contract language on workloads and job rights.

Winning a hefty new contract is essential for hotel workers, and for putting the union in a better position to improve conditions for local members who work for casinos, restaurants or caterers. Equally important, the union needed a good contract to jumpstart a major organizing drive planned for the fall. The old union leadership had organized only one of the 14 hotels that have opened in Chicago since 1997, and had let union representation drop from 82 percent of hotel workers to 62 percent.

Union staff picked leaders in different hotel departments who could educate fellow workers and recruit them for actions such as leafletting Chicago's hotel and shopping districts. The goal has been to inform the public and non-union hotel workers about Local 1's objectives. It also educates union members, who often were not aware of how much better contracts are in other cities. With each new action, even in wintry months, more members became involved in union activity. By late spring, Local 1 had developed an internal hotel committee of more than 350 leaders, although it hopes to have 700 on its contract committee before the strike deadline of August 31.

In a city with no recent history of hotel worker strikes or even member mobilization, few workers had ever handed out a leaflet, let alone taken more militant steps. But by early summer, Chicago's hotel workers were skirmishing on the job. With help from a sympathetic priest, they successfully protested and restored the job of a key union leader at the important Hyatt Regency Hotel. In order to involve the large number of new immigrants, especially in the lower-paid, non-tipped jobs, the union regularly translated all meetings into Spanish and some meetings into Bosnian and Chinese.

By joining in solidarity actions over the past year, HERE also forged ties with groups such as Jobs with Justice and the Chicago Interfaith Committee for Worker Justice. Local 1 developed links with churches and community groups as well as politicians: Mayor Richard Daley, powerful alderman Ed Burke and Democratic gubernatorial candidate Rod Blagojevich all support the union's contract goals. In late July, the local opened a food warehouse and strike kitchen. As part of the union's "Hungry for Justice" campaign, it will provide food to strikers on the picket line and their families at home. By soliciting food contributions at churches and politicians' offices, the union makes it clear to its members that they won't be starved out if there's a strike. Equally important, it involves the larger community in the hotel workers' struggle. The union will also step up pressure by notifying travel agents nationwide about the results of the strike authorization vote on August 12.

————–

Although workers signal their chief demand by wearing buttons that read "I ™ New York Pay," Tamarin warns that they should not expect to match New York immediately. "What we are fighting for is giant, an out-of-the-box settlement no matter how you define the box," Tamarin told a June membership meeting. "People say they'll give us the money because they know they're underpaying, because we work hard, because we're nice people. Bullshit. They'll give us money because we make them. They've been robbing us for years. You say the union has changed, but they don't know that."

Tamarin wanted to start talks early, but HELRA delayed the first negotiations until August 5, making it difficult to settle so many major issues before August 31, especially since corporate executives—not local management—will call the shots. Tamarin hopes that a turnout of thousands of members for the strike authorization vote rally and for a march down Michigan Avenue near the end of August will convince employers that the strike threat is real, that the union has changed, and that they should pay what they do in other cities rather than suffer disruption of the coming lucrative convention season.

What is crucial is that members of Local 1 think that the union has changed from its bad old days—and that, in many ways, they have as well. As Janja Subasic, who uses her newly developing English skills to bring the union message to fellow Bosnians, says, "I feel the union has changed—for better job."

It's the willingness of workers to act on those hopes that will shape the fate of hotel workers in Chicago and elsewhere.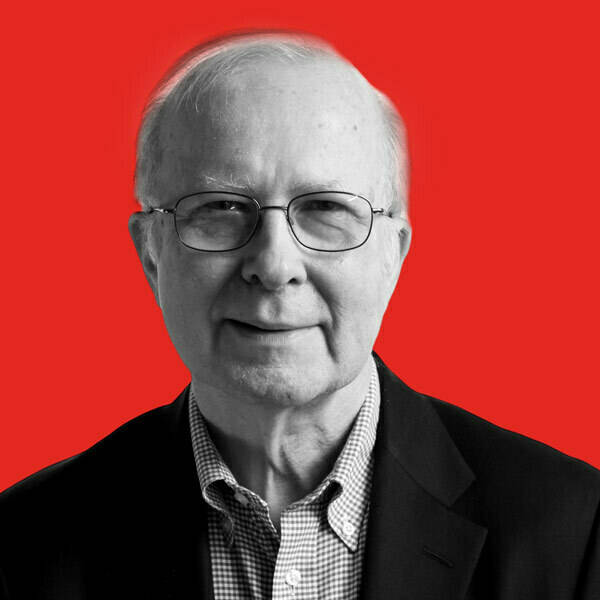 David Moberg, a former senior editor of In These Times, was on staff with the magazine from when it began publishing in 1976 until his passing in July 2022. Before joining In These Times, he completed his work for a Ph.D. in anthropology at the University of Chicago and worked for Newsweek. He received fellowships from the John D. and Catherine T. MacArthur Foundation and the Nation Institute for research on the new global economy.