Negotiations Look Promising for Chicago Teachers; Strike Could End By Monday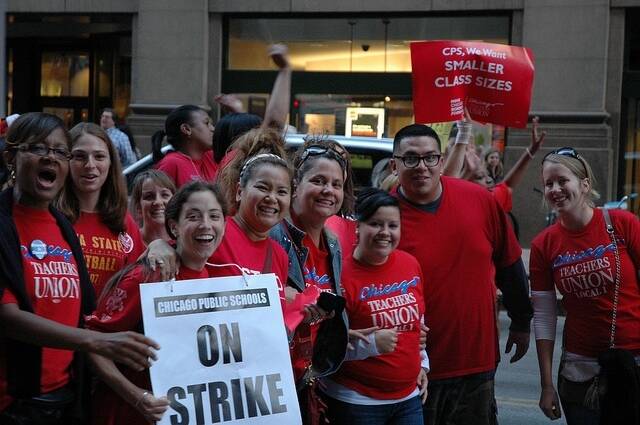 This week­end – after five days on strike, dai­ly mass march­es, and marathon nego­ti­a­tions – the fired-up, 29,000-member Chica­go Teach­ers Union and its sup­port­ers are hold­ing anoth­er, poten­tial­ly big­ger ral­ly. And CTU pres­i­dent Karen Lewis once again is lead­ing her team in long hours of negotiations.
But the week­end's actions may have a new, cel­e­bra­to­ry edge: The strike may be over Sun­day on terms that teach­ers can accept, Lewis announced on Fri­day after­noon. In state­ments to the press, May­or Rahm Emanuel and pub­lic school offi­cials described hav­ing reached a ​"ten­ta­tive frame­work" for a deal.
Nego­tia­tors face one last hur­dle: They must trans­late that frame­work into sat­is­fac­to­ry con­crete con­trac­tu­al language.
​"They are very sus­pi­cious," Lewis said of teach­ers (who also ​"like to read"). ​"We have been a lit­tle burnt by the Board in the past." Last year Lewis and CTU leg­isla­tive staff pre­ma­ture­ly signed off on Illi­nois' Sen­ate Bill 7 with­out read­ing close­ly the final ver­sion, which con­tained lan­guage to which the union objected.
Lewis, a tough bar­gain­er who appears to have strong sup­port from union mem­bers (with help from May­or Rahm Emanuel's provoca­tive stance), would not detail the basic agree­ments for the frame­work of the pro­posed contract.
On one of the more con­tentious issues, how to eval­u­ate teacher per­for­mance, Lewis said, ​"I think we feel very com­fort­able" with the frame­work. But she said there was no deci­sion on the length of the con­tract: CTU wants two years, the school board four.
At this point, despite the lack of con­firmed details, var­i­ous state­ments to the press sug­gest that the union has won some sub­stan­tial vic­to­ries, blunt­ed the most antag­o­nis­tic Chica­go Pub­lic Schools demands, and reached tol­er­a­ble com­pro­mis­es on the stick­i­est top­ics, like job secu­ri­ty. The union did not appar­ent­ly achieve many of its goals for improv­ing the schools, such as more arts edu­ca­tion and small­er class­es (although unen­forced guide­lines for class size report­ed­ly will remain in the con­tract), but thanks to a recent law, the Board of Edu­ca­tion was not legal­ly oblig­ed to bar­gain on most of those school-improve­ment proposals.
Although pub­lic irri­ta­tion with the strike could grow if it drags on, sup­port is cur­rent­ly high. Teach­ers are com­ing to Sat­ur­day's demon­stra­tion from oth­er cities and states – includ­ing some from Madi­son, Wis., who are also cel­e­brat­ing Fri­day's appel­late court deci­sion over­turn­ing the bulk of Gov. Scott Walk­er's anti-union legislation.
And a new poll out Thurs­day showed 55.5 per­cent of Chica­go house­holds sup­port­ing the strike, includ­ing 66 per­cent of par­ents of pub­lic school chil­dren and near­ly two-thirds of blacks and Lati­nos polled. Asked who was to blame, 53 per­cent blamed man­age­ment – 34 per­cent Emanuel, 19 per­cent the school board – and 29 per­cent blamed the teachers.
With the union still hold­ing a strong posi­tion in the con­flict, union lead­ers want to nail down the details of every pro­vi­sion before pre­sent­ing the con­tract on Sun­day to rough­ly 800 union del­e­gates. If the del­e­gates are sat­is­fied, they could sus­pend the strike and send the con­tract to the mem­bers for ratification.
But with new costs – a result of Emanuel's longer school day and the new con­trac­t's com­pen­sa­tion for that work – in a sys­tem that is already fac­ing a bud­get short­fall and with the school sys­tem report­ed­ly plan­ning to close as many as 100 schools (and open­ing many new char­ters), teach­ers face tumul­tuous times ahead, even if they win a good con­tract now.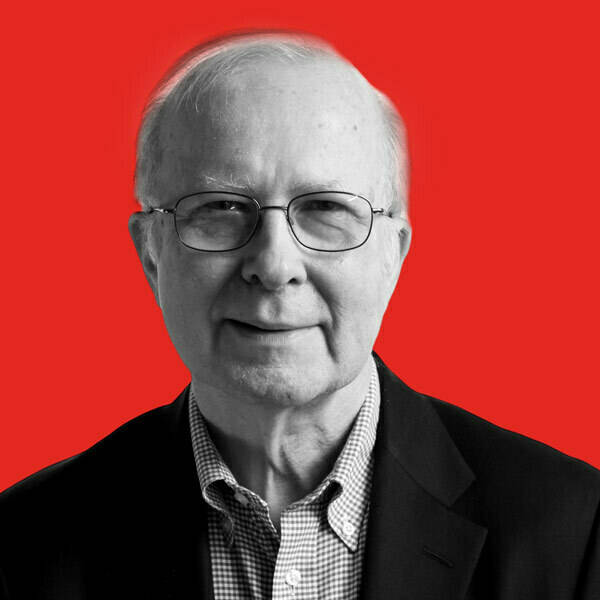 David Moberg, a senior edi­tor of In These Times, has been on the staff of the mag­a­zine since it began pub­lish­ing in 1976. Before join­ing In These Times, he com­plet­ed his work for a Ph.D. in anthro­pol­o­gy at the Uni­ver­si­ty of Chica­go and worked for Newsweek. He has received fel­low­ships from the John D. and Cather­ine T. MacArthur Foun­da­tion and the Nation Insti­tute for research on the new glob­al economy.