Chicago Teachers Union Joins Demand for Rahm Emanuel, Anita Alvarez To Resign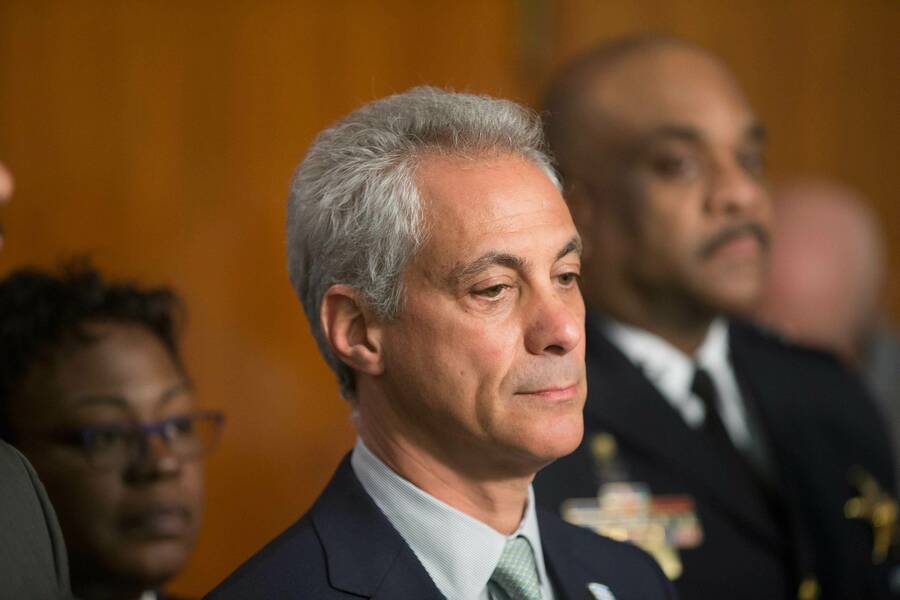 The Chicago Teachers Union's House of Delegates, the union's member-led governing body, voted tonight to demand the resignations of Mayor Rahm Emanuel and State's Attorney Anita Alvarez in the wake of the Laquan McDonald scandal, which has roiled the city for nearly two months and led to the resignations of multiple city officials, including Chicago police superintendent Garry McCarthy.
"Both Cook County State's Attorney Anita Alvarez and Mayor Rahm Emanuel orchestrated and intentionally delayed the release" of multiple videos showing police killings of African Americans, the statement reads, ​"apparently for their own political gains in order to secure victory in their 2015 re-election bids. … The only way to restore this trust is with their resignations."
The statement goes on:
[T]he CTU support[s] demands that Mayor Rahm Emanuel, and Cook County State's Attorney Anita Alvarez resign immediately from public office forthe unconscionable delay of their governmental institutions in addressing Laquan McDonald's killing and other issues of excessive, unwarranted, unjustified, and lethal police force in the City of Chicago.
The move is unprecedented: The CTU has never before called for a sitting mayor to resign.
McDonald was a 17-year-old African-American boy who was shot 16 times by Chicago Police Department (CPD) officer Jason Van Dyke in October 2014. CPD squad car dash cameras captured footage of the shooting which contradicted the department's early statements saying McDonald had been shot as he lunged at police with a knife, but the city fought to suppress the footage for over a year as Mayor Emanuel sought reelection — leading to accusations that Mayor Emanuel and the city had engaged in a cover-up.
In December 2015, the CTU also passed a resolution calling to endorse a Civilian Police Accountability Council (CPAC), which would be made up of democratically elected community members to oversee complaints around police brutality. The body currently tasked with such complaints, the Independent Police Review Authority, has been accused of colluding with the mayor's office in its responses to police abuse allegations.
Sarah Chambers, a CPS special education teacher and CTU executive board member, says the union, which passed the resignation resolution unanimously, is calling for CPAC for the same reason it supports an elected representative school board rather than a school board whose members are appointed by the mayor. ​"As teachers, we don't trust any committee Rahm appoints," she says. ​"Without community members on these boards, there's corruption.There's no accountability — they're all appointed by the mayor and just do what he says."
Chambers says CPAC is necessary to establish long-term accountability around police misconduct no matter who is mayor. ​"Of course, we want Rahm to resign or be recalled. But we still could end up with another corrupt mayor. CPAC would be longstanding, because no matter who's in office, there would be someone reviewing what the police are doing."
The union now officially joins protesters, a growing number of media outlets, and, according to a poll taken last month, a slim majority of Chicagoans who believe Mayor Emanuel should step down.
In a December 2015 interview with Chicago magazine, CTU Vice President Jesse Sharkey was asked whether the union endorsed the call for resignation. ​"As a representative for this union, we haven't taken an official position on the protests," he said, though he did allude to ​"discussions internally" about such a call.
While Sharkey's response could have been interpreted as backing the union away from protesters' demands, Chambers said the union's membership had to debate a call for resignation internally before its leaders could weigh in.
"As [CTU President] Karen [Lewis] always says, we the members are the union," Chambers says.
The call for Emanuel's resignation also comes just weeks after a successful strike authorization vote by the union, in what could be a repeat of the union's 2012 strike that became the mayor's first major setback in office. A strike this year that puts racial justice issues alongside a campaign for taxing the rich to pull the city out of its current financial crisis could prove even more damaging than the walkoff four years ago.
Chambers says union members felt they had to weigh in on the issues of racism and police violence in Chicago.
"An overwhelming majority of CPS students are black and brown children," she says. ​"Our students and their family members are the ones getting shot. So we can't just sit back and ignore what's happening."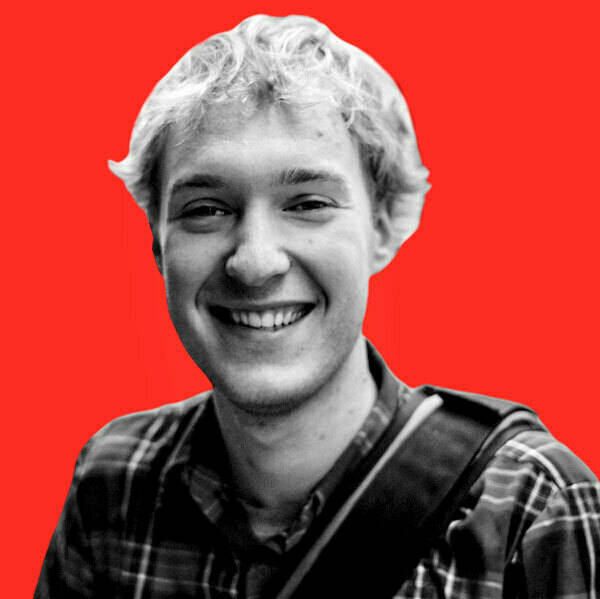 Micah Uetricht is an editor at Jacobin magazine. He is a con­tribut­ing edi­tor and former associate editor at In These Times, and the author of Strike for Amer­i­ca: Chica­go Teach­ers Against Aus­ter­i­ty and coauthor of Bigger Than Bernie: How We Go From the Sanders Campaign to Democratic Socialism, and is currently at work on a book on New Leftists who took jobs in industries like steel and auto to organize on the shop floor.