Chicago's Political Revolution
Social movements ousted Rahm Emanuel. Now they're taking on the neoliberal machine.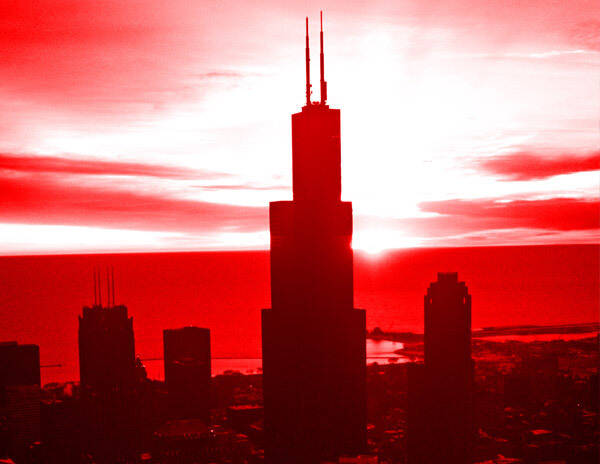 On March 15, 2016, Chicago's crim­i­nal jus­tice sys­tem was flipped on its head. Four months after May­or Rahm Emanuel fired Police Super­in­ten­dent Gar­ry McCarthy, Cook Coun­ty State's Attor­ney Ani­ta Alvarez was defeat­ed in the Demo­c­ra­t­ic pri­ma­ry by Kim Foxx, an upstart reformer who cam­paigned on decarcer­a­tion, trans­paren­cy and police accountability.
"This job to me is nothing but a community organizer with money. You organize around what your community wants to see."
At Foxx's vic­to­ry par­ty, Ja'Mal Green took the stage wear­ing a shirt that read ​"Adiós Ani­ta" and shout­ed, ​"Two down, one to go!" — refer­ring to McCarthy, Alvarez and Emanuel.
Alvarez, in office since 2008, had a rep­u­ta­tion for rec­om­mend­ing harsh sen­tences for civil­ians and lenient ones for police. But her role in the Laquan McDon­ald scan­dal is what did her in.
Alvarez, McCarthy and Emanuel were wide­ly blamed for the deci­sion to with­hold a video show­ing Jason Van Dyke, a white Chica­go Police Depart­ment (CPD) offi­cer, shoot­ing McDon­ald, a black teenag­er, 16 times — in stark con­tra­dic­tion to the offi­cial police narrative.
McDon­ald died in Octo­ber 2014, just after the high-pro­file police killings of Michael Brown in Fer­gu­son, Mo., and Eric Gar­ner in Stat­en Island, and became a flash­point in the grow­ing Move­ment for Black Lives. When the Chica­go video was final­ly released in Novem­ber 2015, the city's activist com­mu­ni­ty, led by black youth, took to the streets in mass protests. McDonald's mur­der became a ref­er­en­dum on Chicago's polit­i­cal leadership.
Emanuel attempt­ed to appease the pro­test­ers by fir­ing McCarthy in Decem­ber 2015, call­ing him ​"a dis­trac­tion." In response, the Black Youth Project 100 (BYP100) — a group that had been on the fore­front of the protests—released a state­ment call­ing for Alvarez, Emanuel and ​"all top elect­ed offi­cials involved in the coverup" to ​"resign immediately."
Ahead of the March 2016 pri­ma­ry elec­tion, youth-led racial jus­tice groups, includ­ing BYP100 and Assata's Daugh­ters, worked to defeat Alvarez through a cam­paign called #ByeAni­ta. The orga­niz­ers of #ByeAni­ta declined to endorse Foxx, or any state's attor­ney, on the grounds that the role of a pros­e­cu­tor is inher­ent­ly harm­ful, but instead ​"sought to inspire peo­ple to feel their pow­er to take down giants" by tar­get­ing Alvarez, as Page May of Assata's Daugh­ters put it in an op-ed for Truthout. Orga­niz­ers con­duct­ed ban­ner drops across the city, inter­rupt­ed Alvarez cam­paign events and talked to com­mu­ni­ty mem­bers about the impor­tance of show­ing the embat­tled pros­e­cu­tor the door. Mean­while, social jus­tice orga­ni­za­tions People's Action and Grass­roots Col­lab­o­ra­tive made hun­dreds of thou­sands of calls and house vis­its on behalf of Foxx.
Alvarez was wal­loped, receiv­ing only 29 per­cent of the vote. Only Emanuel was left. In Sep­tem­ber 2018, fac­ing an uphill re-elec­tion bat­tle part­ly because of the McDon­ald scan­dal, Emanuel announced he would not seek a third term.
That vic­to­ry put wind in the sails of a larg­er polit­i­cal upheaval already under­way in Chica­go. Ahead of the city's Feb­ru­ary 2019 alder­man­ic elec­tions, a pack of left chal­lengers with orga­niz­ing back­grounds are putting move­ment demands front and cen­ter. May­oral can­di­dates are also respond­ing to these demands — and run­ning left of Emanuel.
"The num­ber one rea­son we have this elec­toral moment is absolute­ly the orga­niz­ing of young black peo­ple in the city fight­ing in response to mas­sive police bru­tal­i­ty," says Amisha Patel, exec­u­tive direc­tor of Grass­roots Col­lab­o­ra­tive. ​"That cre­at­ed an open­ing for oth­er campaigns."
Chica­go is also ben­e­fit­ing from a nation­al cli­mate of impa­tience with cor­po­rate Democ­rats and an appetite for new blood. Since Bernie Sanders first called for a ​"polit­i­cal rev­o­lu­tion" dur­ing his 2016 pres­i­den­tial run, thou­sands of pro­gres­sives across the coun­try have heed­ed the call by run­ning for office them­selves, from local school coun­cil to the U.S. House. Despite vic­to­ries around the coun­try, these insur­gents can often be lone voic­es among their col­leagues, and no siz­able bloc of left chal­lengers has since upend­ed the polit­i­cal estab­lish­ment of any major U.S. city.
But in 2019, Chica­go — a city noto­ri­ous for its Demo­c­ra­t­ic machine — may make his­to­ry by deliv­er­ing just such an upheaval of the old guard by move­ment-backed can­di­dates hun­gry for change.
"What we are see­ing in Chica­go is unique — an entire slate of move­ment can­di­dates mount­ing cred­i­ble chal­lenges to estab­lish­ment pol­i­tics," says George Goehl, direc­tor of People's Action. ​"If suc­cess­ful, the make­up of the Chica­go City Coun­cil will be unlike any­thing in a generation."
From the Machine to Pin­stripe Patronage
Chica­go is infa­mous for its 150-year-old machine, known for most of the 20th cen­tu­ry as a vast polit­i­cal patron­age net­work of fraud, bribery and out­right vio­lence. The machine has proven adept at co-opt­ing its oppo­si­tion — even long-term May­or Richard J. Daley, nick­named ​"the Boss," orig­i­nal­ly ran as an anti-machine reformer.
A series of fed­er­al court orders in the 1970s and 1980s reined in the patron­age sys­tem that pro­vid­ed city employ­ment to those who ​"deliv­ered" votes to the par­ty, but crit­ics saw a new sys­tem evolve to take its place. Cor­rup­tion under the first May­or Daley relied on the unpaid labor of blue-col­lar city work­ers; under his son, May­or Richard M. Daley, unac­count­able pow­er was amassed by cor­po­ra­tions, con­trac­tors and LaSalle Street lawyers through cam­paign con­tri­bu­tions — what In These Times reporter David Moberg labeled ​"pin­stripe patron­age."
The most recent bright spot for pro­gres­sivism in City Hall was the 1983 vic­to­ry of May­or Harold Wash­ing­ton, Chicago's first black may­or, who nar­row­ly defeat­ed the machine with a coali­tion that brought togeth­er rad­i­cals, new­ly enfran­chised black vot­ers, white ​"lake­front lib­er­als" and grow­ing Puer­to Rican and Mex­i­can populations.
Wash­ing­ton died in office a year into his sec­ond term. Ever since, Chicago's Demo­c­ra­t­ic machine has thrived by mas­ter­ing the dark arts of pin­stripe patron­age through inno­va­tions like tax incre­ment financ­ing pro­grams (TIFs) and the pri­va­ti­za­tion of city ser­vices and infra­struc­ture, and via dis­in­vest­ment that drains the polit­i­cal pow­er of com­mu­ni­ties of color.
When Richard M. Daley stepped down after 20 years in 2011, Rahm Emanuel seized the chance to make a grace­ful exit from the Oba­ma admin­is­tra­tion — where his cen­trist pol­i­tics and
bul­ly­ing tac­tics were mak­ing him per­sona non gra­ta — and ride Obama's coat­tails to vic­to­ry in the Chica­go may­oral race. With close ties to Wall Street, Emanuel took pin­stripe patron­age to a new lev­el, court­ing finance cap­i­tal and pour­ing mon­ey into a glitzy down­town, while dis­dain­ing the needs of the city's work­ing class, espe­cial­ly the sore­ly under­served black and brown neighborhoods.
Emanuel's first bud­get laid off pub­lic work­ers such as police and fire dis­patch­ers, cut social ser­vices for domes­tic vio­lence vic­tims and the elder­ly, and increased fines and fees for every­thing from park­ing to vehi­cle stick­ers to water ser­vice. Pub­lic libraries were forced to reduce hours, and, infa­mous­ly, half of Chicago's pub­lic men­tal health clin­ics were closed.
The Men­tal Health Move­ment, a grass­roots group, formed to protest the clo­sures — includ­ing by occu­py­ing clin­ics. Activist N'Dana Carter summed up her views to Emanuel biog­ra­ph­er Kari Lyder­sen this way: ​"Emanuel is an ene­my of peo­ple of color."
Like Daley before him, Emanuel con­tin­ued to pri­va­tize city ser­vices, such as school cus­to­di­al ser­vices and pub­lic tran­sit fare cards. Emanuel increased prop­er­ty tax­es and fees on ser­vices such as garbage pick­up and water deliv­ery, all of which hit low-income res­i­dents the hard­est, earn­ing him the nick­name ​"May­or 1%." Mean­while, the spread of high-end devel­op­ments — pri­vate ven­tures often sub­si­dized by TIFs — led to mass dis­place­ment of poor com­mu­ni­ties of color.
"Chica­go is one of the last major cities that you could pos­si­bly call work­ing class," says the Grass­roots Collaborative's Patel. ​"And that label is cer­tain­ly dis­in­te­grat­ing quick­ly as prices are esca­lat­ing across neigh­bor­hoods, from Wood­lawn to Logan Square."
For all their defi­cien­cies, both Daleys were con­nect­ed, if uneven­ly, to com­mu­ni­ty orga­ni­za­tions in all 50 wards. But when the Chica­go Reader's Ben Joravsky and Mick Dumke won access to Emanuel's pri­vate sched­ule through a Free­dom of Infor­ma­tion Act request, Chicagoans learned the may­or met with com­mu­ni­ty rep­re­sen­ta­tives almost nev­er — but with wealthy busi­ness­men all the time.
May­or 1% would soon face mass unrest. The first pub­lic out­pour­ing came in 2012, when the Chica­go Teach­ers Union (CTU), under the new lead­er­ship of Karen Lewis of the mil­i­tant Cau­cus of Rank-and-File Edu­ca­tors, rebelled against con­ces­sions Emanuel was demand­ing in their next con­tract. Teach­ers went on strike for the first time in Chica­go in 25 years.
Fol­low­ing sev­en rau­cous days on the pick­et lines, the union reached an agree­ment that was wide­ly seen as a mas­sive defeat for Emanuel. The vic­to­ry would serve as a mod­el for ris­ing teacher mil­i­tance nation­wide, inspir­ing strikes from West Vir­ginia, Okla­homa and Arizona's ​"red state revolt" of 2018 to the suc­cess­ful 6‑day walk­out by Los Ange­les teach­ers in January.
In 2013, with the back­ing of his appoint­ed Board of Edu­ca­tion, Emanuel defied the teach­ers again by announc­ing the clo­sure of 50 pub­lic schools, most of which were in impov­er­ished black and brown neigh­bor­hoods, while con­tin­u­ing to expand nonunion char­ter schools. Despite wide­spread protests, Emanuel car­ried through with the plan.
In 2015, the CTU recruit­ed Cook Coun­ty Com­mis­sion­er Jesus ​"Chuy" Gar­cia, a long­time Chica­go politi­cian who had served in the Harold Wash­ing­ton admin­is­tra­tion, to chal­lenge Emanuel. Gar­cia forced a may­oral runoff elec­tion — the first against an incum­bent in Chicago's his­to­ry — but Emanuel, with the help of a bulging cam­paign war chest, came out on top.
But the back­lash over the school clo­sures and the sup­pres­sion of the McDon­ald video even­tu­al­ly caught up with the may­or. By spring 2018, Emanuel was polling at 36 per­cent favor­a­bil­i­ty and los­ing by wide mar­gins in head-to-head polls against poten­tial chal­lengers, caus­ing pun­dits to declare the may­or ​"une­lec­table."
When Emanuel final­ly bowed out, he left a polit­i­cal vac­u­um in his wake. Four­teen may­oral hope­fuls are com­pet­ing in the Feb­ru­ary elec­tion to take his place. Many of the top con­tenders, such as Cook Coun­ty Board Pres­i­dent Toni Preck­win­kle, for­mer Police Board Pres­i­dent Lori Light­foot, and com­mu­ni­ty orga­niz­er Ama­ra Enyia, are run­ning on move­ment demands such as reopen­ing men­tal health clin­ics, invest­ing in schools and rein­ing in the police. The CTU has endorsed Preck­win­kle, a for­mer his­to­ry teacher who signed onto many of the union's pri­or­i­ties, includ­ing an elect­ed (rather than may­or-appoint­ed) school board and a mora­to­ri­um on school clos­ings, char­ter-school expan­sion and school privatization.
Oth­er con­tenders, such as for­mer Oba­ma Chief of Staff Bill Daley (anoth­er son of Richard J. Daley), busi­ness­man Willie Wil­son, and for­mer pub­lic school heads Paul Val­las and Gery Chico, are run­ning on more mod­er­ate plat­forms, though their cam­paigns also reflect the shift­ing polit­i­cal ter­rain as they refuse to sup­port aspects of Emanuel's agen­da, such as fur­ther school clos­ings or increas­ing regres­sive fees and fines.
Even State Comp­trol­ler Susana Men­doza, slammed by crit­ics as run­ning for ​"Emanuel's third term," has tak­en posi­tions to the left of Emanuel on edu­ca­tion and immi­gra­tion, advo­cat­ing a ​"hybrid" semi-elect­ed school board and expand­ing Chicago's sanc­tu­ary city ordi­nance — though not as ful­ly as activists would like.
Chicago's next may­or is like­ly to face a city coun­cil very dif­fer­ent from the ​"rub­ber stamp" back­ing Emanuel had. Dick Simp­son, a pro­fes­sor of polit­i­cal sci­ence at the Uni­ver­si­ty of Illi­nois at Chica­go (UIC) and a for­mer alder­man, explains that, in most elec­tion cycles, very few viable pro­gres­sive City Coun­cil chal­lengers run.
This year, he esti­mates, at least 10 stand a real chance of win­ning. The vic­tors would join the 11-mem­ber pro­gres­sive bloc already on the 50-mem­ber Coun­cil, where, Simp­son says, they will have ​"a wide-open oppor­tu­ni­ty to chart the future of the city."
"It's real­ly new for Chica­go to have alder­men in the major­i­ty of wards run on some­thing that looks like work­ing-class pol­i­cy and pol­i­cy aimed at deal­ing with the racism that Chicagoans are expe­ri­enc­ing," says CTU Vice Pres­i­dent Sta­cy Davis Gates, who calls the 2019 elec­tion ​"the most con­se­quen­tial since Harold Washington."
Reign­ing In the Police
A num­ber of alder­man­ic can­di­dates are cam­paign­ing on sup­port for a Civil­ian Police Account­abil­i­ty Coun­cil (CPAC), which would estab­lish an elect­ed civil­ian body to oversee
the CPD, tasked with the hir­ing and fir­ing of the police super­in­ten­dent and dis­ci­plin­ing officers.
In Octo­ber 2013, the Chica­go Alliance Against Racist and Polit­i­cal Repres­sion — found­ed in 1973—released draft leg­is­la­tion to cre­ate CPAC. While the CPAC bill lan­guished in City Coun­cil, opposed by Emanuel and his allies, the Black Lives Mat­ter move­ment led a renewed effort to com­bat police violence.
Ald. Car­los Ramirez-Rosa, elect­ed in 2015 on a pro­gres­sive plat­form that includ­ed CPAC, re-intro­duced the bill in July 2016, but it was buried in com­mit­tee. After a jury found Jason Van Dyke, the police offi­cer who killed Laquan McDon­ald, guilty of sec­ond-degree mur­der and 16 counts of aggra­vat­ed bat­tery, Ramirez-Rosa rein­tro­duced CPAC again in Octo­ber 2018. Its prospects may lie in how many police-account­abil­i­ty can­di­dates win alder­man­ic office in February.
Among those cam­paign­ing on CPAC is Maria Had­den, 38, who, if elect­ed, would become the first open­ly gay black woman on City Coun­cil. Had­den, who has worked around par­tic­i­pa­to­ry bud­get­ing efforts for a decade and serves on BYP100's board, is run­ning against 28-year incum­bent and Emanuel ally Ald. Joe Moore in the 49th Ward. Nes­tled along Lake Michi­gan on the far North Side, the ward includes the diverse neigh­bor­hood of Rogers Park and is home to a vibrant pro­gres­sive community.
"Our gov­ern­ment agen­cies and depart­ments can't be effec­tive if peo­ple don't trust them," says Had­den, com­ment­ing on the need for CPAC. Anoth­er can­di­date sup­port­ing CPAC is Rafael Yañez, run­ning in the South Side's 15th Ward against incum­bent Ray­mond Lopez, anoth­er Emanuel ally. Yañez, a for­mer police offi­cer, says his expe­ri­ence on the force taught him that CPD requires wide-rang­ing reform. ​"We can have a more humane approach, and we owe it to the future of our kids," Yañez recent­ly told Block Club Chicago.
Yañez is also oppos­ing the con­struc­tion of a mas­sive $95 mil­lion police acad­e­my in the West Side neigh­bor­hood of West Garfield Park. Emanuel and his allies, includ­ing Lopez, say the new facil­i­ty is nec­es­sary to meet the demands of a 2017 Depart­ment of Jus­tice inves­ti­ga­tion that found ram­pant abuse with­in the CPD. But oppo­nents of the project, such as Assata's Daugh­ters, BYP100 and the People's Response Team, cam­paign­ing under the ban­ner of ​"No Cop Acad­e­my," say the funds should instead be invest­ed in jobs, edu­ca­tion and after­school pro­gram­ming. The No Cop Acad­e­my coali­tion argues that a ​"scathing cri­tique of Chica­go Police Depart­ment vio­lence should not be used to jus­ti­fy fun­nel­ing more resources into a proven vio­lent institution."
Lopez's sup­port for the acad­e­my has made him the tar­get of a ​"Fuera Lopez!" (Lopez Out!) cam­paign inspired by #ByeAni­ta.
Anoth­er oppo­nent of the acad­e­my is Tara Stamps, a long­time CPS teacher and com­mu­ni­ty orga­niz­er run­ning in the 37th Ward, which includes the site of the pro­posed project. Stamps' oppo­nent, incum­bent Emma Mitts, has been a high-pro­file sup­port­er of the con­struc­tion. Mitts claims the project ​"will reduce crime and increase pub­lic safe­ty," but Stamps echoes move­ment orga­niz­ers, say­ing in a cam­paign video, ​"Adding police alone is not the solution."
Page May, of Assata's Daugh­ters, says she can hear the impact of activism even in the can­di­dates' use of the phrase ​"No Cop Acad­e­my": ​"That's not the name of the facil­i­ty; that's our talk­ing point."
She adds, ​"They're also empha­siz­ing the points we're try­ing to make about what is need­ed to get at some of the root caus­es of the vio­lence and the prob­lems in our com­mu­ni­ties — the demand for a liv­ing wage, the demand for the reopen­ing of the men­tal health­care facil­i­ties, the demand for qual­i­ty schools."
Real Sanc­tu­ary
Six days after Don­ald Trump was elect­ed pres­i­dent, Emanuel orga­nized a press con­fer­ence to reas­sure immi­grants in Chica­go that they should feel safe, point­ing to a Wel­com­ing City ordi­nance that helps pro­tect undoc­u­ment­ed res­i­dents from being tar­get­ed by U.S. Immi­gra­tion and Cus­toms Enforce­ment (ICE).
Luis Gomez, one of the undoc­u­ment­ed speak­ers at the event, was not buy­ing it. Stand­ing next to Emanuel, he told the may­or, ​"You need to stop cat­e­go­riz­ing and sep­a­rat­ing the undoc­u­ment­ed com­mu­ni­ty. … I demand that you stand for all immigrants."
Gomez was refer­ring in part to carve-outs in the Wel­com­ing City ordi­nance for peo­ple deemed crim­i­nals by the city. The carve-outs make Chicago's sanc­tu­ary city sta­tus far weak­er than that of its peers, like New York, Los Ange­les and Philadel­phia. If immi­grants have crim­i­nal records or appear in the city's gang data­base — a list that crit­ics describe as arbi­trary — Chica­go police can
turn sus­pects over to ICE for depor­ta­tion. Immi­grant jus­tice groups Orga­nized Com­mu­ni­ties Against Depor­ta­tions and the Illi­nois Coali­tion for Immi­grant and Refugee Rights (ICIRR) have joined with BYP100 to demand that can­di­dates sup­port strength­en­ing the sanc­tu­ary city ordi­nance and end­ing the gang database.
One of the alder­man­ic chal­lengers sup­port­ing these pro­pos­als is Byron Sig­cho-Lopez, run­ning in the 25th Ward, which includes the heav­i­ly immi­grant South Side neigh­bor­hoods of Pilsen and Chi­na­town. Sig­cho-Lopez, born in Ecuador, serves as exec­u­tive direc­tor of the Pilsen Alliance, a grass­roots group that orga­nizes for afford­able hous­ing, ful­ly fund­ed pub­lic edu­ca­tion and immi­grant protections.
"This isn't just an issue of jus­tice for undoc­u­ment­ed peo­ple, it is also an issue of pub­lic safe­ty," says Sig­cho-Lopez, who also sup­ports CPAC. ​"Undoc­u­ment­ed peo­ple are often unwill­ing to seek recourse from law enforce­ment even upon wit­ness­ing a crime for fear of ret­ri­bu­tion, from ICE or otherwise."
Ramirez-Rosa, whose dis­trict includes a large Lat­inx com­mu­ni­ty, has also made enshrin­ing immi­grant pro­tec­tions and end­ing the carve-outs a major issue in his re-elec­tion cam­paign. His office has held a num­ber of immi­grant defense train­ings, work­ing with groups such as ICIRR. In 2017 he intro­duced a bill (with 26 co-spon­sors) to remove the carve-outs but says Emanuel maneu­vered to keep it from a vote.
Teach­ing Democracy
Wal­ter H. Dyett High School sits at the edge of sprawl­ing Wash­ing­ton Park on Chicago's South Side. The pub­lic school is laud­ed as an arts and tech­nol­o­gy incu­ba­tor but only exists thanks to com­mu­ni­ty struggle.
In August 2015, a dozen par­ents and school activists began a hunger strike to save Dyett from clos­ing. Ini­tial­ly ignored by the school dis­trict, the 34-day hunger strike led to the reopen­ing of Dyett for the 2016 – 17 school year with 10 times as many students.
One of those strik­ers was Jeanette Tay­lor, a com­mu­ni­ty activist who is now run­ning for alder­man in the 20th Ward's crowd­ed field. Pre­vi­ous­ly, Tay­lor was part of a suc­cess­ful effort to bring a trau­ma cen­ter to the South Side to treat vic­tims of gun vio­lence. She was first encour­aged to run by Peo­ple Unit­ed for Action, an affil­i­ate of Unit­ed Work­ing Fam­i­lies (UWF), a grass­roots coali­tion led by the CTU and SEIU Health­care Illi­nois & Indiana.
If elect­ed, Tay­lor plans to pri­or­i­tize what has become a uni­fy­ing pol­i­cy posi­tion among pro­gres­sive chal­lengers — the cre­ation of an elect­ed school board. ​"The appoint­ed school board makes deci­sions based on who they're con­nect­ed to," says Tay­lor. ​"They have no account­abil­i­ty to the pub­lic." Tay­lor, like many can­di­dates, also calls for end­ing both school clos­ings and char­ter school expansion.
Eri­ka Woz­ni­ak is a CPS fifth-grade teacher run­ning in the 46th Ward against two-term incum­bent and friend of Emanuel, James Cap­ple­man. One of the 50 schools Emanuel closed in 2013 was Graeme Stew­art Ele­men­tary in the Uptown neigh­bor­hood on the North Side. After the clo­sure, Cap­ple­man helped bro­ker a deal to turn the shut­tered school into lux­u­ry apart­ments. Woz­ni­ak respond­ed on Twit­ter, ​"I'm disgusted."
"We need a coun­cil that is going to advo­cate for ful­ly fund­ed, well-resourced neigh­bor­hood pub­lic schools," Woz­ni­ak says.
Hous­ing For All
When Rossana Rodríguez was preg­nant with her now 4‑year-old son Mar­cel in 2014, she and her part­ner were priced out of their Albany Park apart­ment after the land­lord increased the rent by $200 a month. A few months lat­er, Rodríguez was forced out of anoth­er apart­ment after her new land­lord sold the build­ing. That time, she had to move with a newborn.
Rodríguez says she has seen her neigh­bors in the 33rd Ward sys­tem­at­i­cal­ly pushed out by ris­ing rents over the nine years she's lived there. Rodríguez, a Puer­to Rican native and long­time edu­ca­tor, joined the Lift the Ban coali­tion — a group of over 20 orga­ni­za­tions work­ing to lift Illi­nois' ban on rent con­trol. The coalition's ulti­mate goal is to ease the impact of hous­ing costs and keep peo­ple in their homes. Accord­ing to a study by Nation­al Equi­ty Atlas, 51 per­cent of house­holds in Chica­go are ​"cost bur­dened," mean­ing they spend more than 30 per­cent of their income on hous­ing. Mean­while, the Chica­go Coali­tion for the Home­less released a sur­vey in May 2018 show­ing that the city is home to over 80,000 home­less res­i­dents, includ­ing near­ly 18,000 home­less pub­lic school students.
"We need to move away from the idea that hous­ing needs to be dri­ven by prof­it," says Rodríguez, who decid­ed run through her work with 33rd Ward Work­ing Fam­i­lies, anoth­er affil­i­ate of UWF. ​"Hous­ing is a basic need and it can't be left to the forces of the free market."
Rodríguez, who has refused to take dona­tions from devel­op­ers, is tak­ing on Ald. Deb Mell. Mell replaced her father, Richard Mell, when he retired from City Coun­cil in 2013. Over 38 years as an alder­man, Richard ben­e­fit­ed from dona­tions from the real estate indus­try, which he joined as a lob­by­ist after leav­ing office. Deb has also received cam­paign con­tri­bu­tions from major devel­op­ers, includ­ing Sil­ver Prop­er­ties, a group protest­ed by the Autonomous Ten­ants Union (a hous­ing jus­tice group Rodríguez has worked close­ly with) for evict­ing long­time Albany Park residents.
In the 1st Ward, which includes sec­tions of Logan Square and gen­tri­fy­ing Wick­er Park, Daniel La Spa­ta is tak­ing on Ald. Pro­co ​"Joe" Moreno who, accord­ing to an analy­sis by Reclaim Fair Elec­tions, receives the high­est per­cent­age of cam­paign fund­ing from property
man­age­ment com­pa­nies of any alder­man. La Spa­ta has worked with the Logan Square Neigh­bor­hood Asso­ci­a­tion for 13 years and says that pro­tect­ing res­i­dents from dis­place­ment is a crit­i­cal task. ​"The fight for hous­ing is inex­tri­ca­bly linked to the dis­place­ment of fam­i­lies, the under-enroll­ment of local schools and the deep­en­ing seg­re­ga­tion of our com­mu­ni­ties," La Spa­ta says.
Vivien Tsou, a hous­ing orga­niz­er with the grass­roots group ONE North­side, sees this elec­tion as ele­vat­ing the demands that she and her fel­low orga­niz­ers have spent years fight­ing for. ​"The fact that politi­cians feel that they need to show that they're good on hous­ing means that hous­ing is def­i­nite­ly one of the big elec­toral issues this year," Tsou says. ​"That has been excit­ing to see."
The Edge of a New Wave
Chicago's new­ly elect­ed coun­cil mem­bers will still have to deal with the rem­nants of the Chica­go machine. A num­ber of the alder­men from the Richard M. Daley admin­is­tra­tion still hold their seats. With the excep­tion of a few pro­gres­sive mem­bers, Chica­go alder­men tend to be risk averse, more inclined to cur­ry favors for their wards by falling in line with the may­or than to advance bold pro­gres­sive proposals.
But the machine is tak­ing blows. In Jan­u­ary, news broke that 50-year incum­bent Ald. Ed Burke of the 14th Ward is under inves­ti­ga­tion by the FBI. Many may­oral can­di­dates and sit­ting alder­men are taint­ed by asso­ci­a­tion with Burke, a long­time Daley ally. Twen­ty-three-year incum­bent Dan­ny Solis of the 25th Ward is report­ed­ly also under inves­ti­ga­tion, which led him to secret­ly wear a wire to record Burke. Solis has announced his retire­ment while Burke is run­ning in what's being called his stiffest re-elec­tion race yet, anoth­er sign of upheaval.
Even with some machine Democ­rats out, the pow­er­ful inter­ests they answered to will remain. Demands for police account­abil­i­ty will be opposed by the Fra­ter­nal Order of Police (FOP) — the pow­er­ful union rep­re­sent­ing CPD offi­cers. Per­haps the most daunt­ing obsta­cle will be the dom­i­nant role of finance cap­i­tal in Chica­go gov­ern­ment. Chicago's finance mar­kets, the Chicago
Mer­can­tile Exchange and the Board of Trade, are run by the CME Group, a glob­al finan­cial pow­er that holds enor­mous sway over Chicago's finan­cial deci­sions. By threat­en­ing to move jobs and busi­ness out of the city, the CME Group, a major Emanuel donor, has been able
to secure sig­nif­i­cant tax breaks, starv­ing the city of finan­cial resources.
This lop­sided rela­tion­ship is unlike­ly to end with a new may­or. ​"The cor­po­rate estab­lish­ment, includ­ing the glob­al finan­cial busi­ness­es, will still have a big voice in deter­min­ing the poli­cies of the city going for­ward," pre­dicts UIC's Simp­son. Wealthy cam­paign con­trib­u­tors such as Michael Sacks, vice chair of World Busi­ness Chica­go and a major Emanuel donor, will con­tin­ue to steer the city's polit­i­cal lead­er­ship away from reg­u­la­tions or new tax­es on the super-rich.
Emanuel has also left the city in debt. With Chica­go mired in a deep pen­sion cri­sis, he bor­rowed exten­sive­ly, putting cred­i­tors first in line for new city rev­enue. Fund­ing for poli­cies that ben­e­fit res­i­dents will be stalled unless the city over­turns these arrange­ments — a move that a num­ber of left alder­man­ic chal­lengers support.
Mir­ror­ing nation­al pro­gres­sive lead­ers like Alexan­dria Oca­sio-Cortez and her pro­posed 70 per­cent top mar­gin­al tax rate, move­ment can­di­dates in Chica­go also embrace poli­cies to raise rev­enue from cor­po­ra­tions and the super-rich. Ideas like a finan­cial trans­ac­tion tax (known local­ly as a LaSalle Street tax), a cor­po­rate head tax and reform­ing the city's TIF pro­gram have been float­ed by grass­roots groups for years but were nev­er tak­en seri­ous­ly by the city's polit­i­cal elite. Now these ideas are being cham­pi­oned by an array of alder­man­ic chal­lengers. Rodríguez, Sig­cho-Lopez and Tay­lor have all made tax­ing the rich a cen­ter­piece of their plat­forms. ​"One pen­ny of the LaSalle Street tax on every trans­ac­tion will put more mon­ey in our com­mu­ni­ties," says Taylor.
The threat of Trump's reac­tionary agen­da has also moti­vat­ed chal­lengers. The Grass­roots Collaborative's Patel puts it this way: ​"A big fac­tor in 2019 is that there's pres­sure to come out in a place like Chica­go in the con­text of a Trump pres­i­den­cy to say, ​'Look, we want to be on the offense. We want a bold, trans­for­ma­tive agen­da, in par­tic­u­lar because of what's hap­pen­ing at the fed­er­al level.'"
Rodríguez sees a con­nec­tion between bold local and nation­al poli­cies. ​"At a city lev­el, we are talk­ing about rent con­trol, we are talk­ing about No Cop Acad­e­my, we are talk­ing about police account­abil­i­ty, we are talk­ing about sanc­tu­ary for all. At a nation­al lev­el, we are talk­ing about Medicare for All and tax­ing the rich. Peo­ple are reimag­in­ing what is possible."
Many of these alder­man­ic can­di­dates are linked by both their move­ment orga­niz­ing and their endorse­ments from city­wide pro­gres­sive orga­ni­za­tions. UWF has endorsed Had­den, Stamps, Woz­ni­ak, Rodríguez, Tay­lor, Yañez and Ramirez-Rosa. The CTU has endorsed all of those can­di­dates along with Sig­cho-Lopez. Reclaim Chica­go, a local arm of People's Action, backs Ramirez-Rosa, Rodríguez and Had­den. La Spa­ta has the sup­port of Grass­roots Illi­nois Action, the sis­ter orga­ni­za­tion of Grass­roots Collaborative.
A new play­er in the elec­toral are­na this year is the Chica­go chap­ter of the Demo­c­ra­t­ic Social­ists of Amer­i­ca (DSA), which has endorsed Rodríguez, Ramirez-Rosa, Sig­cho-Lopez and Tay­lor, along with Ugo Okere, a chal­lenger run­ning against 35-year incum­bent Pat O'Conner in the 40th Ward. Oth­er than Tay­lor, the group's endorsees are all card-car­ry­ing DSA members.
In con­trast to the typ­i­cal elec­toral mod­el of most advo­ca­cy PACs and unions — i.e., mak­ing cal­cu­lat­ed endorse­ments based on a candidate's via­bil­i­ty in exchange for future influ­ence — the left elec­toral infra­struc­ture of Unit­ed Work­ing Fam­i­lies, Reclaim Chica­go, Grass­roots Illi­nois Action and DSA is dif­fer­ent. These orga­niz­ing and com­mu­ni­ty groups are recruit­ing can­di­dates from their own ranks, who seek office to car­ry out move­ment work. ​"This job to me is noth­ing but a com­mu­ni­ty orga­niz­er with mon­ey," says Tay­lor. ​"You orga­nize around what your com­mu­ni­ty wants to see."
Elect­ing a bloc of these move­ment can­di­dates to office would give new­found lever­age to com­mu­ni­ties typ­i­cal­ly locked out of the halls of power.
The CTU's Davis Gates sees even longer-term change afoot: ​"If I'm look­ing in a crys­tal ball, 2023 will actu­al­ly be even more trans­for­ma­tive because of the momen­tum that we'll be gain­ing from both the chal­lenges and the vic­to­ries we see."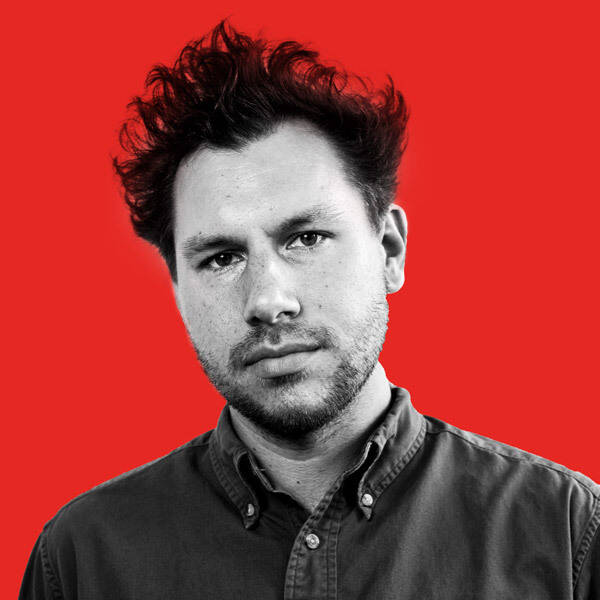 Miles Kampf-Lassin, a grad­u­ate of New York Uni­ver­si­ty's Gal­latin School in Delib­er­a­tive Democ­ra­cy and Glob­al­iza­tion, is a Web Edi­tor at In These Times. Fol­low him on Twit­ter @MilesKLassin