Chick-Fil-A Quietly Ceases Anti-Gay Donations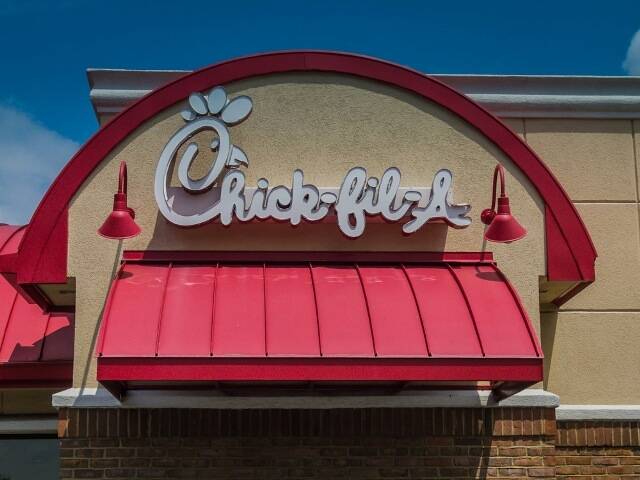 Two months after Alder­man Joe Moreno began the fight to keep fast-food chain Chick-fil‑A out of Chica­go due to its anti-gay stance, the com­pa­ny has report­ed­ly promised him that it will to stop donat­ing mon­ey to anti-gay orga­ni­za­tions. The news was announced yes­ter­day by way of a press release issued by the LGBT advo­ca­cy orga­ni­za­tion the Civ­il Rights Agen­da: In a let­ter addressed to Alder­man Moreno and signed by Chick-fil‑A
&
rsquo;s Senior Direc­tor of Real Estate, it states,
&
ldquo;The Win­Shape Foun­da­tions is now tak­ing a much clos­er look at the orga­ni­za­tions it con­sid­ers help­ing, and in that process will remain true to its stat­ed phi­los­o­phy of not sup­port­ing orga­ni­za­tions with polit­i­cal agen­das.
&
rdquo;
&
nbsp;Win­shape, a non-prof­it fund­ed by Chick-fil‑a, has donat­ed mil­lions of dol­lars to anti-LGBT groups, includ­ing some clas­si­fied as hate groups, such as Focus on the Fam­i­ly and the Nation­al Orga­ni­za­tion for Mar­riage.
&
nbsp;In meet­ings the com­pa­ny exec­u­tives clar­i­fied that they will no longer give to anti-gay organizations.
In total, the Win­Shape Foun­da­tion, the char­i­ta­ble arm of Chick-Fil-A's cre­at­ed by com­pa­ny founder S. Truett Cathy,
&
nbsp;has donat­ed almost $
2
mil­lion
&
nbsp;to groups that oppose gay mar­riage. The com­pa­ny's stance caused a nation­al uproar this sum­mer, with mass protests by
&
nbsp;LGBT groups and allies
&
nbsp;and a counter ​
"
Chick-fil‑A Appre­ci­a­tion Day"
&
nbsp;by those who oppose same-sex-mar­riage.In addi­tion to the Moreno let­ter, Chick-fil‑A report­ed­ly issued an offi­cial com­pa­ny doc­u­ment assert­ing their com­mit­ment to
&
ldquo;treat every per­son with hon­or, dig­ni­ty and respect-regard­less of their beliefs, race, creed, sex­u­al ori­en­ta­tion and gen­der.
&
rdquo;In light of the company
&
rsquo;s change in dona­tion pol­i­cy and promise to respect LGBT cus­tomers, Moreno has giv­en Chick-fil‑A the OK to set up busi­ness in Chicago
&
rsquo;s Logan Square neigh­bor­hood,
&
nbsp;accord­ing to the Chica­go Tri­bune. While this is sure­ly a win for the LGBT com­mu­ni­ty and chick­en-sand­wich lovers alike, the sec­ond­hand nature of the announce­ment has some ques­tion­ing how com­mit­ted the com­pa­ny actu­al­ly is to adopt­ing anti-dis­crim­i­na­tion poli­cies.As the
&
nbsp;Tri­bune
&
nbsp;notes, the
&
ldquo;com­pa­ny made near­ly iden­ti­cal pledges in a July
19
Face­book post that went up even before Moreno took issue with Chick-fil‑A Pres­i­dent Dan Cathy's oppo­si­tion to gay mar­riage. The state­ment of respect also falls short of Moreno's goal of adding lan­guage oppos­ing dis­crim­i­na­tion against gay, les­bian, bisex­u­al and trans­gen­der peo­ple to the com­pa­ny's employ­ee hand­book.
&
rdquo; And it cer­tain­ly doesn
&
rsquo;t help that,
&
nbsp;as Buz­zFeed reports, the com­pa­ny will nei­ther deny nor con­firm its inten­tions to cut off anti-gay dona­tions.
&
nbsp;