Chilean Starbucks Workers on Strike—and U.S. Baristas Show Solidarity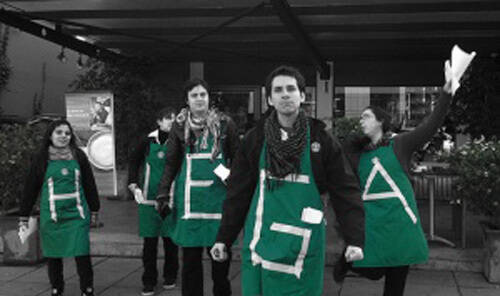 Starbucks has been hit with labor strife in Chile and the United States, as its unionized workers have launched a strike and solidarity campaign to improve wages and benefits.
The global coffee chain is facing its first strike at their Chilean cafes after more than 200 unionized baristas walked out on July 7. Members of the Sindicato de Trabajadores de Starbucks Coffee Chile are seeking wage increases in line with inflation, a lunch stipend similar to what managers are offered and greater employer contribution to their health insurance. Several union leaders stepped up their efforts over the weekend by initiating a hunger strike in front of Starbucks' corporate Santiago office in an effort to bring company representatives to the negotiating table.
Starbucks, which opened its first Chilean cafe in 2003, now has more than 30 stores in the country. Roughly one-third of its 670 workers are unionized. Globally, the company's 17,009 cafes are mostly nonunion. Fortune has named Starbucks as one of ​"The 100 Best Companies to Work For" from 2002 to 2010. Ethisphere also ranked the company as one the ​"world's most ethical companies" from 2007 to 2010. But in the United States, baristas have sparred with the company over union activity.

Cafes have remained open during the strike and workers were replaced with nonunion employees, Reuters reported. A company spokesperson, Jim Olson, told the Wall Street Journal that the wages offered to Chilean workers exceed industry norms:
"Our starting baristas' total compensation is 30 percent above the industry average; we offer company stock and cover 70 percent of their health care. The list of 25 things they're seeking, which includes a wedding bonus and a bonus for the birth of a child, are well outside the norm of standard business practices in Chile."
The union disagrees. The Sindicato de Trabajadores says workers haven't received a raise in eight years. Based on consumer price index adjustments, the union says employees last year earned 31 percent less than what they made in 2003. Workers are also pressured by their managers to forgo their mandated break periods during busy periods, even though they are not compensated for the extra work, according to the Santiago Times. The union adds its workers earn relatively less than their competitors and do not enjoy the same benefits as their company supervisors. They write:
Much of the competition in our area, cafeteria and restaurant offers the same or lower wages but very high compensation in tips, which does not occur in Starbucks. Nor can we ignore that selling the products at the same prices that you do in USA, we only earn $2,05 per hour. What's more, Baristas and Supervisors, do not have a transport or lunch/​meal bonus, while SMs and higher positions with higher income, do.
Meanwhile, solidarity campaigns are planned in various U.S. cities. The Chilean baristas have drawn support from other unionized Starbucks workers in New York City, who have also launched a campaign of their own. The Starbucks Workers Union, which is part of the International Workers of the World (IWW), began a ​"Global Week of Action" and picketed at local stores on Monday.
The IWW, which is not affiliated with the Chilean union, also says a worker was fired for her union affiliation. A company spokesperson told the Journal the worker was fired for an ​"in-store disturbance that was visible to customers."

The Chilean workers will be allowed to return on August 5 under the country's labor laws, reports say. But the baristas appear intent on improving their working conditions before going back on the clock.
For a limited time: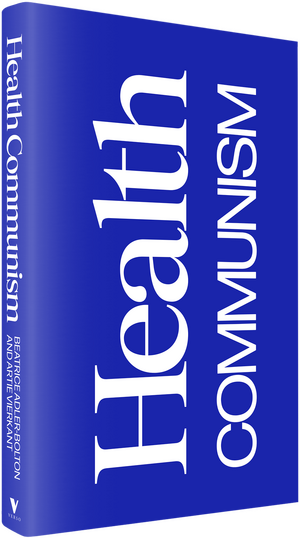 Donate $25 or more to support In These Times and we'll send you a copy of Health Communism.
A searing analysis of health and illness under capitalism from hosts of the hit podcast "Death Panel," Health Communism looks at the grave threat capitalism poses to global public health, and at the rare movements around the world that have successfully challenged the extractive economy of health.
"This is a book you should read before you die, because the ideas synthesized by Adler-Bolton and Vierkant could save our collective lives." –Jon Shaffer