The Rallying Cry of a Nationwide Movement: "Chinga la Migra" (F*ck Border Patrol)
Amid the horror of family separation, a grassroots network spearheaded by Mijente is launching a national tour of resistance.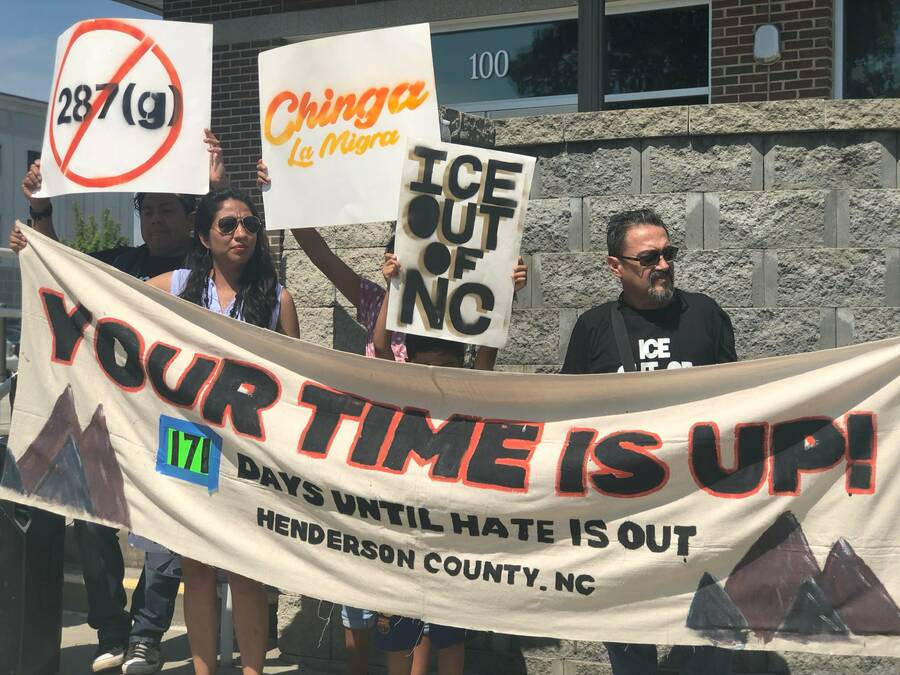 The sto­ries emerg­ing from the south­west­ern bor­der of fam­i­lies torn apart by immi­gra­tion author­i­ties have sent shock­waves through the nation­al media. But the bleak images of locked-up chil­dren don't cap­ture the full land­scape of anguish fac­ing immi­grant com­mu­ni­ties nationwide.
"What we want to tell people is not to be afraid."
The par­ents of migrant chil­dren are set to endure a sep­a­rate night­mare in the com­ing months, fanned out across the coun­try to deten­tion cen­ters where they will await legal judge­ment. Far from the bor­der, the cri­sis bled into the Pacif­ic North­west in ear­ly June as scores of new detainees were fun­neled into the fed­er­al immi­grant deten­tion cen­ter at SeaTac, a city on the out­skirts of Seat­tle. The trans­fer was part of a mas­sive effort by the Trump admin­is­tra­tion to ware­house as many new­ly arrived migrants as pos­si­ble, pend­ing pros­e­cu­tions for alleged­ly ille­gal bor­der cross­ings under its ​"zero-tol­er­ance" agenda.
The pol­i­cy is trig­ger­ing an explo­sion of migrant incar­cer­a­tion, even though many of the appre­hend­ed are refugees flee­ing mass vio­lence, rape, con­flict and per­se­cu­tion in Cen­tral Amer­i­ca and oth­er parts of the Glob­al South.
As ICE rolled into the SeaT­ac with its human car­go, pro­test­ers from North­west Deten­tion Cen­ter (NWDC) Resis­tance arrived to greet them. The ral­ly drew com­mu­ni­ty mem­bers from diverse back­grounds, some of them spurred by the head­lines to protest, oth­ers long-time activists who had cam­paigned for years against the region's oth­er immi­grant prison, the North­west Deten­tion Cen­ter, which has become noto­ri­ous for inhu­mane, abu­sive con­di­tions and riotous protests by detainees. The action kicked off a nation­al tour of resis­tance, Chin­ga la Migra (Fuck Bor­der Patrol), spear­head­ed by nation­al advo­ca­cy net­work Miijente, to pro­mote sol­i­dar­i­ty across grass­roots migrant resis­tance move­ments nation­wide that are defend­ing their com­mu­ni­ties from Immi­gra­tion and Cus­toms Enforce­ment (ICE).
Maru Mora Vil­lal­pan­do helped orga­nize the ral­ly with the Chin­ga la Migra tour, not just to show sol­i­dar­i­ty with the new­ly arrived detainees, but to affirm her own pres­ence on U.S. soil. An undoc­u­ment­ed moth­er of a US cit­i­zen daugh­ter, Mora is fight­ing for oth­ers while fac­ing pos­si­ble depor­ta­tion her­self.
Fol­low­ing the ral­ly, Vil­lal­pan­do told In These Times, ​"This is just anoth­er sig­nal of how the Depart­ment of Jus­tice has tak­en advan­tage of their pow­ers [to car­ry out] this war against immi­grants. … They have all these tools and they're using them against us. And they're decid­ing that now every­body should go to fed­er­al prison."
Under the administration's new zero-tol­er­ance pol­i­cy, focused on pros­e­cut­ing vir­tu­al­ly every arrest­ed bor­der cross­er, the Depart­ments of Jus­tice and Home­land Secu­ri­ty are sys­tem­at­i­cal­ly split­ting up par­ents and chil­dren, alleged­ly to stream­line removal pro­ceed­ings. Chil­dren are housed in sep­a­rate fed­er­al shel­ters while par­ents are processed, with indus­tri­al effi­cien­cy, through group hear­ings in heav­i­ly back­logged immi­gra­tion courts.
Although the Oba­ma admin­is­tra­tion also arrest­ed and detained immi­grants on a mas­sive scale, gen­er­al asy­lum cas­es were processed through civ­il court pro­ce­dures, rather than the pun­ish­ment-focused crim­i­nal pros­e­cu­tion. Many fam­i­lies were detained under Oba­ma, but at least they were kept intact. And while the pre­vi­ous admin­is­tra­tion did enact some mod­est reforms to deten­tion pol­i­cy under pub­lic pres­sure, Trump has sharply reversed course as both deten­tion and enforce­ment efforts surge.
Now, Vil­lal­pan­do says, Ses­sions has oblit­er­at­ed pre­vi­ous hard-fought reforms enact­ed under the last admin­is­tra­tion. ​"He is the jury, the pros­e­cu­tor, he's the jury and he's the judge," she says, adding: ​"That's why we were call­ing on Oba­ma to dis­man­tle the machine before these white suprema­cists were tak­ing over."
As of ear­ly June, more than 1,600 ICE detainees have been shunt­ed into fed­er­al pris­ons, where their stay will sup­pos­ed­ly be tem­po­rary, accord­ing to ICE. Sep­a­rat­ed chil­dren have been ware­housed in fed­er­al facil­i­ties, includ­ing a sur­re­al makeshift ​"child­care" home in a cheer­i­ly repaint­ed con­vert­ed Texas Wal­mart store.
Par­ents are offered more aus­tere con­di­tions, mean­while, at the fed­er­al SeaT­ac facil­i­ty, which has opened just over 200 beds to house migrants fresh­ly trans­ferred from the bor­der. Wash­ing­ton con­gres­sion­al rep­re­sen­ta­tive Prami­la Jaya­pal arragned a rare brief vis­it to the facil­i­ty last week, and encoun­tered about 170 women, most­ly asy­lum seek­ers, who had been torn from their fam­i­lies, iso­lat­ed and trau­ma­tized while they churned through the chaot­ic court process.
"Thir­ty to 40 per­cent of these women came with chil­dren who had been forcibly tak­en away from them," Jaya­pal told The Nation. ​"None got a chance to say good­bye to their chil­dren. … This sep­a­ra­tion of chil­dren from their par­ents is real­ly a form of torture."
Many com­mu­ni­ties — includ­ing King Coun­ty, which hous­es part of SeaT­ac — brand them­selves as ​"sanc­tu­ary" juris­dic­tions, which seek to shield immi­grants from ICE inves­ti­ga­tion. But the Coun­ty also part­ners with ICE to host deten­tion cen­ters, which form the core infra­struc­ture of the depor­ta­tion régime.
When it comes to enforce­ment actions, even juris­dic­tions claim­ing to not coop­er­ate with ICE agents are still sub­ject to fed­er­al inter­ven­tion. At anoth­er stop planned on the tour, Chica­go, pro­test­ers will con­demn city author­i­ties for part­ner­ing with ICE on police anti-gang oper­a­tions, despite lib­er­al politi­cians' claims of oppos­ing Trump's crack­downs while clan­des­tine­ly expos­ing immi­grants to futher risk.
Today, immi­grant com­mu­ni­ties have found their most reli­able allies are not reformist politi­cians, but the grass­roots mutu­al aid net­works they have built up over the years through com­mu­ni­ty coali­tions link­ing cler­gy, schools, labor and oth­er groups to oppose police col­lab­o­ra­tion with immi­gra­tion enforce­ment, stage direct actions, and pro­vide social sup­port for threat­ened fam­i­lies. These bot­tom-up net­works form the sol­i­dar­i­ty move­ment that the Chin­ga la Migra tour seeks to champion.
For NWDC Resis­tance, grass­roots strug­gle has always been both nec­es­sary and strate­gic. ​"We have no mon­ey, we have no resources," Vil­lal­pan­do said. ​"We only have what­ev­er we have, which is our bod­ies." And their move­ment is inclu­sive, promis­ing to sup­port all migrants whether they go pub­lic to protest ICE or decide to stay under­ground to keep their fam­i­lies safe. ​"What we want to tell peo­ple is not to be afraid," said Vil­lal­pan­do, adding that for the author­i­ties: ​"That's how they have won for such a long time, to keep us afraid, and to hide their practices."
The inten­si­fi­ca­tion of deten­tions — with some 50,000 bor­der appre­hen­sions and near­ly 2000 kids sep­a­rat­ed from April 19 to May 31 — is mak­ing it even hard­er to orga­nize immi­grant com­mu­ni­ties, which are strat­i­fied geo­graph­i­cal­ly and sep­a­rat­ed. Courts are grant­i­ng reprieve hap­haz­ard­ly and arbi­trar­i­ly, many lack access to legal coun­sel, and post­ing bail is often pro­hib­i­tive­ly expen­sive. Vil­lal­pan­do not­ed that all her legal appeals and demands for reprieve have been denied. ​"And this is me, with all the sup­port and pub­lic pres­sure and a legal team," she said, adding: ​"Now think about all those peo­ple that are cross­ing the bor­der, and are here right now. They have no legal rep­re­sen­ta­tion, they don't know the sys­tem, so this is like a big ham­mer com­ing down on us."
But the ham­mer is also gal­va­niz­ing a nation­al move­ment, and the Chin­ga la Migra tour seeks to high­light those com­mon strug­gles as it runs through Chica­go and rur­al south. In North Car­oli­na, activists in Ala­mance Coun­ty joined with Mijente activists on June 13 to ral­ly against the fed­er­al 287g pro­gram, which facil­i­tates joint oper­a­tions between local police and ICE agents.
In front of the local cour­t­house, a mari­achi band blast­ed a cel­e­bra­to­ry tune as Kischa Loreé Peña, an orga­niz­er with the grass­roots group Down Home NC, spoke before a ban­ner embla­zoned with, ​"We Will Not Go Back." She talked about what her own fam­i­ly had in com­mon with her migrant neigh­bors: ​"We know we're fight­ing white suprema­cy, [against] the Con­fed­er­ate flags up the street … As a moth­er I under­stand what it's like to fear police and racism with my son walk­ing the streets, and I think that no one should live like that…we believe that an attack on one of us is an attack on all of us."
While the Trump administration's bor­der war threat­ens to break apart the coun­try, in many com­mu­ni­ties, the strug­gle has instead tied togeth­er neigh­bors who hold their ground in the place they call home.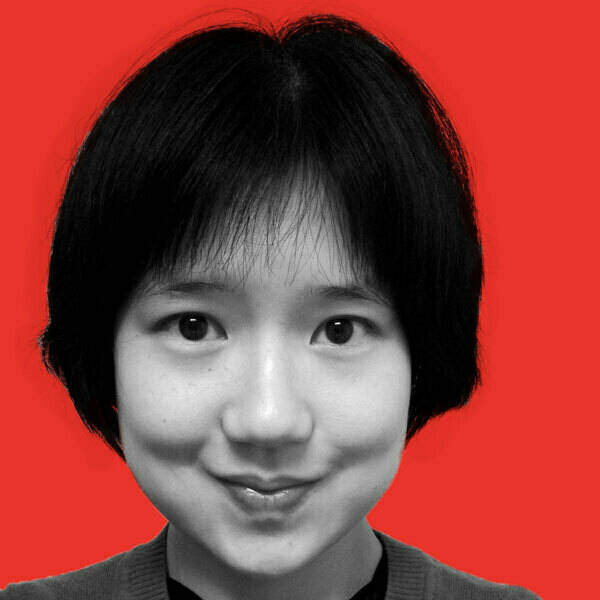 Michelle Chen is a con­tribut­ing writer at In These Times and The Nation, a con­tribut­ing edi­tor at Dis­sent and a co-pro­duc­er of the ​"Bela­bored" pod­cast. She stud­ies his­to­ry at the CUNY Grad­u­ate Cen­ter. She tweets at @meeshellchen.