America's Going Rogue
The U.S. snubs treaties, obligations and universal principles.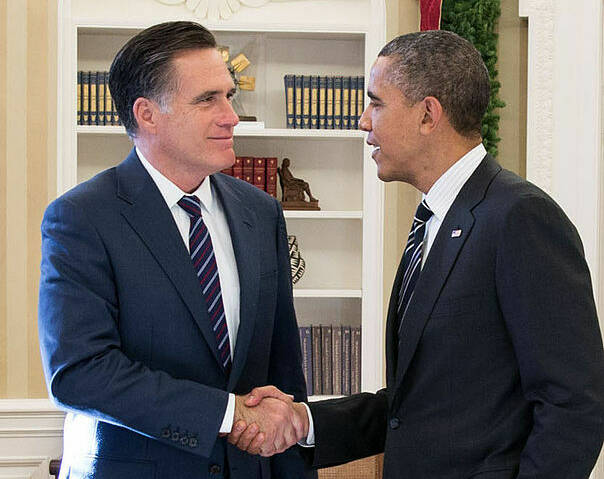 Dur­ing the lat­est episode of the Wash­ing­ton farce that has aston­ished a bemused world, a Chi­nese com­men­ta­tor wrote that if the Unit­ed States can­not be a respon­si­ble mem­ber of the world sys­tem, per­haps the world should become ​"de-Amer­i­can­ized" — and sep­a­rate itself from the rogue state that is the reign­ing mil­i­tary pow­er but is los­ing cred­i­bil­i­ty in oth­er domains.
To take a typical example, a few weeks ago U.S. special operations forces snatched a suspect, Abu Anas al-Libi, from the streets of the Libyan capital Tripoli, bringing him to a naval vessel for interrogation without counsel or rights. U.S. Secretary of State John Kerry informed the press that the actions are legal because they comply with American law, eliciting no particular comment.
The Wash­ing­ton deba­cle's imme­di­ate source was the sharp shift to the right among the polit­i­cal class. In the past, the U.S. has some­times been described sar­don­ical­ly — but not inac­cu­rate­ly — as a one-par­ty state: the busi­ness par­ty, with two fac­tions called Democ­rats and Republicans.
That is no longer true. The U.S. is still a one-par­ty state, the busi­ness par­ty. But it only has one fac­tion: mod­er­ate Repub­li­cans, now called New Democ­rats (as the U.S. Con­gres­sion­al coali­tion styles itself).
There is still a Repub­li­can orga­ni­za­tion, but it long ago aban­doned any pre­tense of being a nor­mal par­lia­men­tary par­ty. Con­ser­v­a­tive com­men­ta­tor Nor­man Orn­stein of the Amer­i­can Enter­prise Insti­tute and Thomas Mann of the Brook­ings Insti­tu­tion describe today's Repub­li­cans as ​"a rad­i­cal insur­gency — ide­o­log­i­cal­ly extreme, scorn­ful of facts and com­pro­mise, and dis­mis­sive of the legit­i­ma­cy of its polit­i­cal oppo­si­tion": a seri­ous dan­ger to the society.
The par­ty is in lock­step ser­vice to the very rich and the cor­po­rate sec­tor. Since votes can­not be obtained on that plat­form, the par­ty has been com­pelled to mobi­lize sec­tors of the soci­ety that are extrem­ist by world stan­dards. Crazy is the new norm among Tea Par­ty mem­bers and a host of oth­ers beyond the mainstream.
The Repub­li­can estab­lish­ment and its busi­ness spon­sors had expect­ed to use them as a bat­ter­ing ram in the neolib­er­al assault against the pop­u­la­tion — to pri­va­tize, to dereg­u­late and to lim­it gov­ern­ment, while retain­ing those parts that serve wealth and pow­er, like the military.
The Repub­li­can estab­lish­ment has had some suc­cess, but now finds that it can no longer con­trol its base, much to its dis­may. The impact on Amer­i­can soci­ety thus becomes even more severe. A case in point: the vir­u­lent reac­tion against the Afford­able Care Act and the near-shut­down of the government.
The Chi­nese com­men­ta­tor's obser­va­tion is not entire­ly nov­el. In 1999, polit­i­cal ana­lyst Samuel P. Hunt­ing­ton warned that for much of the world, the U.S. is ​"becom­ing the rogue super­pow­er," seen as ​"the sin­gle great­est exter­nal threat to their societies."
A few months into the Bush admin­is­tra­tion, Robert Jervis, then pres­i­dent of the Amer­i­can Polit­i­cal Sci­ence Asso­ci­a­tion, warned that ​"In the eyes of much of the world, in fact, the prime rogue state today is the Unit­ed States." Both Hunt­ing­ton and Jervis warned that such a course is unwise. The con­se­quences for the U.S. could be harmful.
In the lat­est issue of For­eign Affairs, the lead­ing estab­lish­ment jour­nal, David Kaye reviews one aspect of Wash­ing­ton's depar­ture from the world: rejec­tion of mul­ti­lat­er­al treaties ​"as if it were sport."
He explains that some treaties are reject­ed out­right, as when the U.S. Sen­ate ​"vot­ed against the Con­ven­tion on the Rights of Per­sons with Dis­abil­i­ties in 2012 and the Com­pre­hen­sive Nuclear-Test-Ban Treaty (CTBT) in 1999."
Oth­ers are dis­missed by inac­tion, includ­ing ​"such sub­jects as labor, eco­nom­ic and cul­tur­al rights, endan­gered species, pol­lu­tion, armed con­flict, peace­keep­ing, nuclear weapons, the law of the sea, and dis­crim­i­na­tion against women."
Rejec­tion of inter­na­tion­al oblig­a­tions ​"has grown so entrenched," Kaye writes, ​"that for­eign gov­ern­ments no longer expect Wash­ing­ton's rat­i­fi­ca­tion or its full par­tic­i­pa­tion in the insti­tu­tions treaties cre­ate. The world is mov­ing on; laws get made else­where, with lim­it­ed (if any) Amer­i­can involvement."
While not new, the prac­tice has indeed become more entrenched in recent years, along with qui­et accep­tance at home of the doc­trine that the U.S. has every right to act as a rogue state.
To take a typ­i­cal exam­ple, a few weeks ago U.S. spe­cial oper­a­tions forces snatched a sus­pect, Abu Anas al-Libi, from the streets of the Libyan cap­i­tal Tripoli, bring­ing him to a naval ves­sel for inter­ro­ga­tion with­out coun­sel or rights. U.S. Sec­re­tary of State John Ker­ry informed the press that the actions are legal because they com­ply with Amer­i­can law, elic­it­ing no par­tic­u­lar comment.
Prin­ci­ples are valid only if they are uni­ver­sal. Reac­tions would be a bit dif­fer­ent, need­less to say, if Cuban Spe­cial Forces kid­napped the promi­nent ter­ror­ist Luis Posa­da Car­riles in Mia­mi, bring­ing him to Cuba for inter­ro­ga­tion and tri­al in accor­dance with Cuban law.
Such actions are restrict­ed to rogue states. More accu­rate­ly, to the one rogue state that is pow­er­ful enough to act with impuni­ty: in recent years, to car­ry out aggres­sion at will, to ter­ror­ize large regions of the world with drone attacks, and much else.
And to defy the world in oth­er ways, for exam­ple by per­sist­ing in its embar­go against Cuba despite the long-term oppo­si­tion of the entire world, apart from Israel, which vot­ed with its pro­tec­tor when the Unit­ed Nations again con­demned the embar­go (188−2) in October.
What­ev­er the world may think, U.S. actions are legit­i­mate because we say so. The prin­ci­ple was enun­ci­at­ed by the emi­nent states­man Dean Ache­son in 1962, when he instruct­ed the Amer­i­can Soci­ety of Inter­na­tion­al Law that no legal issue aris­es when the Unit­ed States responds to a chal­lenge to its ​"pow­er, posi­tion and prestige."
Cuba com­mit­ted that crime when it beat back a U.S. inva­sion and then had the audac­i­ty to sur­vive an assault designed to bring ​"the ter­rors of the earth" to Cuba, in the words of Kennedy advis­er and his­to­ri­an Arthur Schlesinger.
When the U.S. gained inde­pen­dence, it sought to join the inter­na­tion­al com­mu­ni­ty of the day. That is why the Dec­la­ra­tion of Inde­pen­dence opens by express­ing con­cern for the ​"decent respect to the opin­ions of mankind."
A cru­cial ele­ment was evo­lu­tion from a dis­or­der­ly con­fed­er­a­cy to a uni­fied ​"treaty-wor­thy nation," in diplo­mat­ic his­to­ri­an Eli­ga H. Gould's phrase, that observed the con­ven­tions of the Euro­pean order. By achiev­ing this sta­tus, the new nation also gained the right to act as it wished internally.
It could thus pro­ceed to rid itself of the indige­nous pop­u­la­tion and to expand slav­ery, an insti­tu­tion so ​"odi­ous" that it could not be tol­er­at­ed in Eng­land, as the dis­tin­guished jurist William Mur­ray, Earl of Mans­field, ruled in 1772. Evolv­ing Eng­lish law was a fac­tor impelling the slave-own­ing soci­ety to escape its reach.
Becom­ing a treaty-wor­thy nation thus con­ferred mul­ti­ple advan­tages: for­eign recog­ni­tion, and the free­dom to act at home with­out inter­fer­ence. Hege­mon­ic pow­er offers the oppor­tu­ni­ty to become a rogue state, freely defy­ing inter­na­tion­al law and norms, while fac­ing increased resis­tance abroad and con­tribut­ing to its own decline through self-inflict­ed wounds.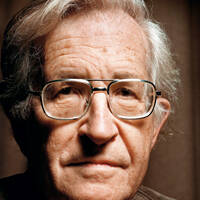 Noam Chom­sky
is Insti­tute Pro­fes­sor and Pro­fes­sor of Lin­guis­tics (Emer­i­tus) at the Mass­a­chu­setts Insti­tute of Tech­nol­o­gy, and the author of dozens of books on U.S. for­eign pol­i­cy. His most recent book is
Who Rules the World?
from Met­ro­pol­i­tan Books.