Why Did Gov. Chris Christie Settle New Jersey's Pollution Lawsuit Against Exxon Mobil?
One possible answer is simple: money—more specifically, campaign cash.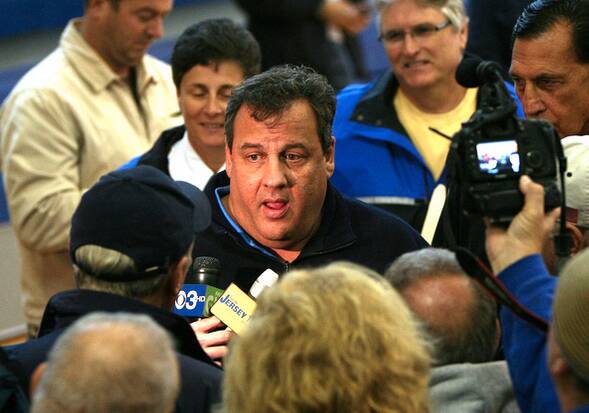 Last week, Repub­li­can Gov. Chris Christie's admin­is­tra­tion set­tled New Jersey's long-stand­ing envi­ron­men­tal law­suit against Exxon Mobil Corp. for pen­nies on the dol­lar. For a decade, the state had been seek­ing $8.9 bil­lion in dam­ages for pol­lu­tion at two refiner­ies in the north­ern part of the state, and yet Christie's top offi­cials abrupt­ly pro­posed clos­ing the case for just $225 million.
According to federal records, Exxon Mobil has donated more than $1.9 million to the Republican Governors Association since Christie's first run for governor in 2009. That includes $279,000 during Christie's election and reelection races, and also another half million when he chaired the organization in 2014. Additionally, one of Exxon's law firms in the New Jersey case has also made $30,000 worth of donations to the RGA since 2013.
In the after­math, as envi­ron­men­tal­ists express out­rage and leg­is­la­tors move to block the set­tle­ment, the ques­tion on many observers' minds has been sim­ple: Why did Christie settle?
One pos­si­ble answer is just as sim­ple: mon­ey — more specif­i­cal­ly, cam­paign cash.
Accord­ing to fed­er­al records, Exxon Mobil has donat­ed more than $1.9 mil­lion to the Repub­li­can Gov­er­nors Asso­ci­a­tion since Christie's first run for gov­er­nor in 2009. That includes $279,000 dur­ing Christie's elec­tion and reelec­tion races, and also anoth­er half mil­lion when he chaired the orga­ni­za­tion in 2014. Addi­tion­al­ly, one of Exxon's law firms in the New Jer­sey case has also made $30,000 worth of dona­tions to the RGA since 2013.
Anoth­er pos­si­ble answer could be relationships.
Christie's first attor­ney gen­er­al worked for Exxon for sev­en years. His deputy chief of staff in 2014 left the governor's office for a job with Exxon's lob­by­ing firm in Tren­ton. And weeks before the set­tle­ment was announced, one of his cab­i­net sec­re­taries took a job with Exxon's New Jer­sey law firm.
Still anoth­er pos­si­ble answer about why Christie set­tled the Exxon case could be found in a lit­tle-noticed pro­vi­sion his admin­is­tra­tion slipped into the annu­al bud­get in 2014.
The lan­guage in ques­tion empow­ers the gov­er­nor to divert mon­ey obtained from envi­ron­men­tal lit­i­ga­tion away from pol­lu­tion cleanup pro­grams and into the state's gen­er­al fund, where it can be used to fill bud­get gaps or finance cor­po­rate sub­si­dies. The pro­vi­sion explic­it­ly takes prece­dence over oth­er state laws designed to direct pro­ceeds from envi­ron­men­tal law­suits into New Jersey's envi­ron­men­tal pro­tec­tion programs.
Because the pro­vi­sion is tem­po­rary, remain­ing in force only until a new bud­get is enact­ed, crit­ics say that it effec­tive­ly encour­ages Christie's admin­is­tra­tion to set­tle cas­es as quick­ly as pos­si­ble to free up cash that the gov­er­nor can then tap how­ev­er he sees fit. The most expe­di­ent way to accel­er­ate a set­tle­ment is to lessen the fines sought from the com­pa­ny fac­ing the lawsuit.
"This is mon­ey that right­ful­ly belongs to the peo­ple of New Jer­sey to make up for the injury to the envi­ron­ment," said Jef­frey Tit­tel, exec­u­tive direc­tor of the New Jer­sey Sier­ra Club. ​"Instead, the gov­er­nor is divert­ing it for oth­er pur­pos­es. It's a twofer: Reduced set­tle­ments help the oil com­pa­nies before Christie's pres­i­den­tial cam­paign, and Christie can quick­ly get more mon­ey for the record amounts of cor­po­rate sub­si­dies he is hand­ing out."
So which answer is cor­rect? Is the set­tle­ment a prod­uct of cam­paign cash, rela­tion­ships or bud­get machi­na­tions? It is hard to say for cer­tain, but in all like­li­hood it is prob­a­bly a lit­tle bit of all three — plus some pres­i­den­tial cam­paign cal­cu­la­tion sprin­kled in.
In pol­i­tics, as rare as it is to see a pol­i­cy deci­sion made on the sub­stan­tive mer­its of an issue, it is even rar­er that a deci­sion is only about one thing. Most often, deci­sions rep­re­sent a mix­ture of moti­va­tions. In agree­ing to such a small set­tle­ment in the Exxon case, Christie pla­cates his polit­i­cal­ly con­nect­ed col­leagues and gets him­self some extra cash to spend on his budget's new tax cuts. He also gives a gift to an oil indus­try donor just as he starts rais­ing mon­ey for a 2016 White House bid.
Sure, the set­tle­ment may not be great pol­i­cy, but it may be shrewd short-term pol­i­tics. That diver­gence is hard­ly sur­pris­ing — at this moment in his­to­ry, good pol­i­cy and good pol­i­tics are not often synonymous.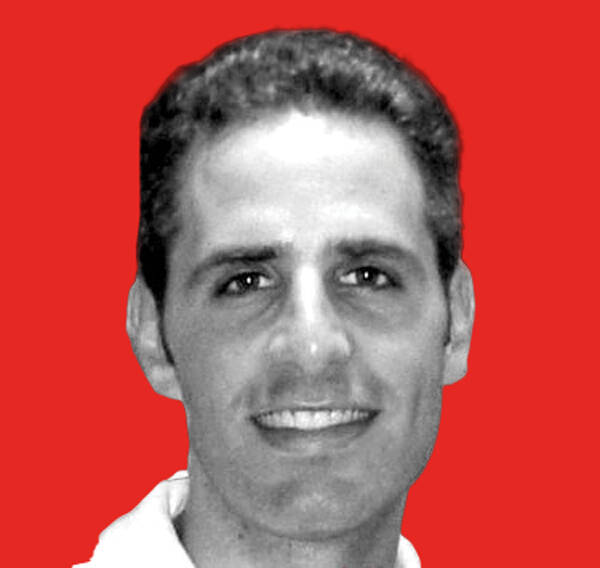 David Siro­ta
is an award­win­ning inves­tiga­tive jour­nal­ist and an
In These Times
senior edi­tor. He served as speech writer for Bernie Sanders'
2020
cam­paign. Fol­low him on Twit­ter @davidsirota.