Come on Cosby, Stop Hatin'
Cosby makes blanket indictments of an entire class of black people and offers only exhortations from the sidelines
Deep­en­ing class con­flict with­in the black com­mu­ni­ty has pro­duced some inter­est­ing symptoms.
Cosby makes blanket indictments of an entire class of black people, maligning the most vital cultural expressions of its youth.
Every Sat­ur­day, black pro­test­ers march around the Wash­ing­ton, D.C. home of Black Enter­tain­ment Tele­vi­sion Pres­i­dent and CEO Debra Lee, demand­ing that the net­work stop air­ing what they call demean­ing por­tray­als of African Americans.
Their major tar­gets are the rap videos that spe­cial­ize in sex­u­al­ly objec­ti­fied or ​"hootchi­fied" images of black women. But the hip-hop atti­tude of ​"keep­ing it real" and reflect­ing the ethos of the street is the true focus of their ire.
Black, mid­dle-class oppo­si­tion to hip-hop (or rap) music has accom­pa­nied the genre since its birth. But the furor over Don Imus' ​"nap­py-head­ed ho" com­ments last April churned up even more oppo­si­tion, and it has been strong ever since.
Rap is a scape­goat not just for gen­er­a­tional rea­sons, but also because it is a class-bound, cul­tur­al prod­uct of America's most crim­i­nal­ized and mar­gin­al­ized pop­u­la­tion: urban black youth. The genre has a ghet­to­cen­tric vibe that tends to dis­com­fort many mid­dle-class blacks.
In Chica­go, black pro­test­ers reg­u­lar­ly ring the Rev. Jesse Jackson's Rain­bow Push head­quar­ters, con­test­ing his role, as well as his style of lead­er­ship. One of their signs reads: ​"He's pimp­ing our com­mu­ni­ty." Many of those demon­strat­ing against Jack­son are job­less for­mer inmates who argue that the civ­il rights lead­er­ship does lit­tle to ame­lio­rate their plight. These ex-offend­ers con­sid­er them­selves vic­tims of the prison-indus­tri­al com­plex and are becom­ing increas­ing­ly aggres­sive in their attempts to be heard.
Bill Cosby's cam­paign to bring atten­tion to the behav­ioral deficits of low­er-income mem­bers of the black com­mu­ni­ty is anoth­er sign­post of this grow­ing class ten­sion. Cos­by made remarks in 2004 at an NAACP din­ner in Wash­ing­ton, D.C. that cas­ti­gat­ed ​"the low­er-income peo­ple" for not ​"hold­ing up their end of the deal."
Cosby's major point was that African Amer­i­cans' neg­a­tive behav­ior is more respon­si­ble for their mis­ery than white racism. The famous funnyman's com­ments sparked such an explo­sion of con­tro­ver­sy that Cos­by took his act on the road. He has since been mak­ing the rounds of the mac­a­roni-and-cheese cir­cuit of black church­es and oth­er venues of mid­dle-class propriety.
Last year he upped the ante with a book, Come on Peo­ple: On the Path from Vic­tims to Vic­tors, that frames his hec­tor­ing broad­sides in the com­fort­ing theme of cul­tur­al ther­a­py. The soft­en­ing of Cos­by is prob­a­bly due to the influ­ence of his co-author, Dr. Alvin F. Pous­saint, a Har­vard psy­chi­a­trist with a his­to­ry of pro­gres­sive activism.
But the book, essen­tial­ly, is a glo­ri­fied advice manual.
With occa­sion­al sketch­es from Cosby's road show – labeled ​"Call-Outs" – the book is a con­ven­tion­al self-help text with sec­tion tags like ​"Keep Your Cool, But Not Too Cool," ​"Keep Those Kids In School" and ​"Slow Down On the Fast Food." Cosby's wit enlivens the prose, and Poussaint's eru­di­tion lifts the mes­sage beyond rant.
Nor­mal­ly, I would resist respond­ing to the work of a fel­low In These Times colum­nist, but since the colum­nist clash at the New York Times has made intra­mur­al con­flict all the rage, I may as well jump on the band­wag­on. Lau­ra Wash­ing­ton, in her col­umn last month, ​"Come On Peo­ple! Bill Cos­by Is Right," laud­ed Cos­by and Poussaint's book.
She argued the book is on tar­get with its advice for black peo­ple to stop mak­ing excus­es for dys­func­tion­al behav­ior. She quot­ed approv­ing­ly: ​"Blam­ing only the sys­tem keeps cer­tain black peo­ple in the lime­light, but it also keeps the black poor wal­low­ing in victimhood."
No doubt, there is a time and place for the rhetoric of moral uplift. But Cos­by makes blan­ket indict­ments of an entire class of black peo­ple and offers only exhor­ta­tions from the side­lines. In so doing, he smoth­ers the black community's com­plex­i­ty and maligns the most vital cul­tur­al expres­sions of its youth. He reduces an entire class of peo­ple to a car­i­ca­ture designed for enter­tain­ing polemics.
With these sweep­ing gen­er­al­iza­tions, Cos­by feeds the mas­ter nar­ra­tive of black youth as amoral super preda­tors and ​"baby daddies/​baby mamas" who think the pur­suit of edu­ca­tion is ​"act­ing white" and who have a val­ue sys­tem obsessed with shiny mate­ri­al­ism (or bling-bling).
For Cos­by and oth­ers of his ilk – like Juan Williams of Nation­al Pub­lic Radio and the Fox News Chan­nel (whose book, Enough: The Pho­ny Lead­ers, Dead-End Move­ments and Cul­ture of Fail­ure That Are Under­min­ing Black Amer­i­ca – and What We Can Do About It) – these mis­cre­ants are the true ene­mies of the black community.
Charges of racial trea­son echo in the protests of those ex-inmates out­side Rain­bow Push head­quar­ters. The BET pro­test­ers shout that rap is too loud and under­mines fam­i­ly values.
These, my fel­low Amer­i­cans, are the sounds of class conflict.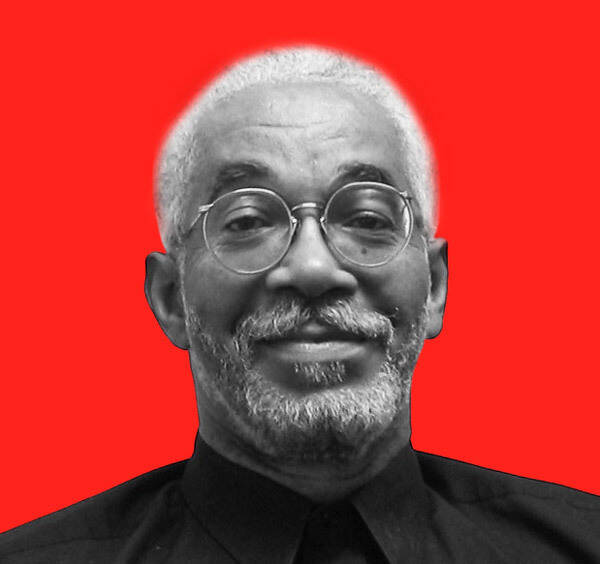 Sal­im Muwakkil
is a senior edi­tor of
In These Times
, where he has worked since
1983
. He is the host of The
Sal­im Muwakkil
show on WVON, Chicago's his­toric black radio sta­tion, and he wrote the text for the book
HAROLD: Pho­tographs from the Harold Wash­ing­ton Years
.