Conflict in Ukraine Could Be a Boon for Big Gas
A slew of bills in Congress would expedite permits for liquefied natural gas exports.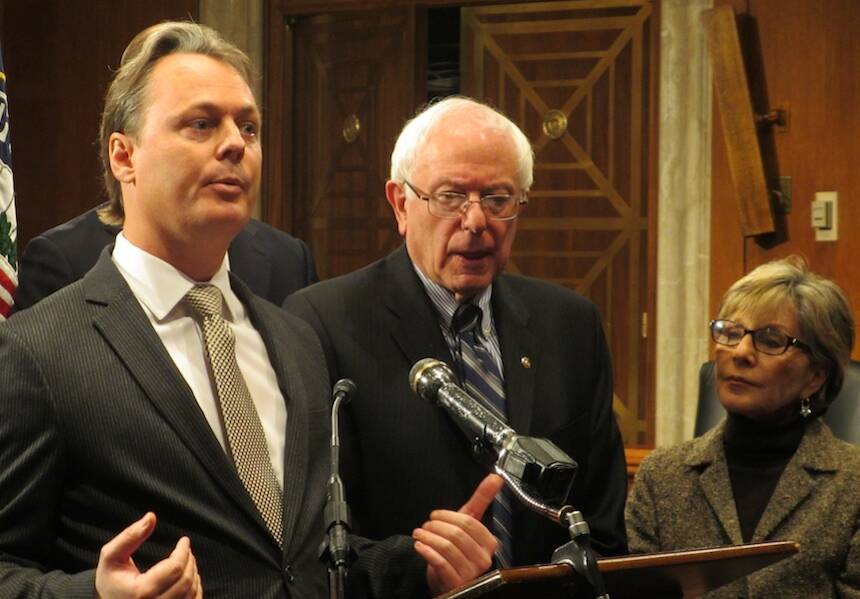 The mount­ing ten­sions in south­east­ern Ukraine may hand the Amer­i­can nat­ur­al gas indus­try one of its biggest pol­i­cy vic­to­ries in years.
But the boom has been restricted to domestic markets, which now wrestle with overproduction and oversupply. So in recent years, producers have set their sights on foreign soil, where American-drilled gas could fetch far higher prices than it does at home.
Cit­ing the Kremlin's nefar­i­ous ener­gy influ­ence over Ukraine and Europe at large — Kiev gets about 60 per­cent of its gas sup­ply from Rus­sia, the EU 30 per­cent — Con­gress is mak­ing moves that would osten­si­bly unleash a flood of gas over­seas from America's com­par­a­tive­ly friend­ly shores. Rep­re­sen­ta­tives Ted Poe (R‑Tex.), Cory Gard­ner (R‑Col.) and Mike Turn­er (R‑Ohio) each intro­duced bills ear­li­er this month to sup­pos­ed­ly fast-track liq­ue­fied nat­ur­al gas exports to the regions. Mark Udall (D‑Col.), mean­while, spon­sors sim­i­lar leg­is­la­tion in the Senate.
Under exist­ing law, com­pa­nies wish­ing to export nat­ur­al gas must apply first to the Depart­ment of Ener­gy, then to the Fed­er­al Ener­gy Reg­u­la­to­ry Com­mis­sion. The DOE auto­mat­i­cal­ly approves appli­ca­tions to export to coun­tries that share free trade agree­ments with the Unit­ed States — coun­tries with­out such deals, like Ukraine, require a length­i­er review process. Each of the four bills aims to speed up that part of the review.
Poe's bill, the Fight Russ­ian Ener­gy Exploita­tion (FREE) Act, adds the EU, Ukraine and a num­ber of Cen­tral Asian coun­tries to the expe­dit­ed approval process. Turn­er and Udall's bills add the WTO coun­tries, which include Ukraine. Gardner's, mean­while, adds the WTO coun­tries and trig­gers the auto­mat­ic approval of pend­ing appli­ca­tions for which a notice has been issued in the Fed­er­al Register.
The bills' spon­sors claim the leg­is­la­tion will help bol­ster Ukraine and the rest of the EU's ener­gy sup­plies against Russ­ian influence.
But Tyson Slocum, direc­tor of Pub­lic Citizen's Ener­gy Pro­gram, main­tains the lat­est push for reforms has lit­tle to do with Crimea or Rus­sia. Instead, he says, it's about an indus­try seek­ing time­ly jus­ti­fi­ca­tion for its long-term inter­ests. A change in per­mit pol­i­cy today would like­ly pay major div­i­dends in the future, when domes­tic pro­duc­ers are actu­al­ly able to move gas abroad in large quantities.
​"This has noth­ing to do with nation­al secu­ri­ty," Slocum says, ​"It has noth­ing to do with ben­e­fit­ting con­sumers. … It has every­thing to do with increas­ing the finan­cial returns and prof­its of enti­ties direct­ly involved in domes­tic fracking."
Fracking's next frontier
Exports are a log­i­cal step for oil and gas pro­duc­ers intent on access­ing new markets.
Over the last decade, the com­bi­na­tion of hor­i­zon­tal drilling and frack­ing in Amer­i­can shale for­ma­tions — such as the Bakken and Mar­cel­lus — has dri­ven soar­ing pro­duc­tion and low­er nat­ur­al gas prices across the coun­try. But the boom has been restrict­ed to domes­tic mar­kets, which now wres­tle with over­pro­duc­tion and over­sup­ply. So in recent years, pro­duc­ers have set their sights on for­eign soil, where Amer­i­can-drilled gas could fetch far high­er prices than it does at home. In Asia, for exam­ple, LNG is about five times as expen­sive as it is in the Unit­ed States.
​"Pro­duc­ers, par­tic­u­lar­ly in the Mar­cel­lus shale but else­where as well, have lim­it­ed oppor­tu­ni­ties to move their cask to meet glob­al demand," says Slocum. ​"So this is all about [try­ing] to glob­al­ize nat­ur­al gas prices, because price dif­fer­ences are vast between Europe and Asia and North Amer­i­ca because of iso­la­tion of the mar­ket. If you're able to glob­al­ize that, you're able to sell your fracked gas for far more [and] earn more profits."
To that end, Amer­i­can oil and gas pro­duc­ers are aggres­sive­ly try­ing to lib­er­al­ize export pol­i­cy. The industry's lead­ing lob­by­ing orga­ni­za­tions, the Inde­pen­dent Petro­le­um Asso­ci­a­tion of Amer­i­ca (IPAA) and America's Nat­ur­al Gas Alliance (ANGA), have pub­licly backed expe­dit­ing LNG per­mits and boost­ing exports since well before the sit­u­a­tion in Crimea gar­nered inter­na­tion­al atten­tion. In Feb­ru­ary of this year, a group of most­ly Gulf Coast-based com­pa­nies unveiled a new coali­tion designed to win sup­port on the Hill for export reform — ​"Our Ener­gy Moment." (That group, too, is now pub­licly tying the issue of gas exports to Ukraine.)
And though the flare-up in the Black Sea sup­pos­ed­ly inspired the recent push, many of the mem­bers of Con­gress sup­port­ive of the four new bills have backed sim­i­lar leg­is­la­tion in the past. Last June, for instance, Rep. Poe intro­duced a bill that would remove the Depart­ment of Ener­gy from the LNG export per­mit­ting process entire­ly. Just a few months after that, he authored leg­is­la­tion that would put a 60-day lim­it on the DOE's review of export appli­ca­tions — the fail­ure to issue a deci­sion would trig­ger auto­mat­ic approval. Rep. Turn­er also intro­duced a sim­i­lar ver­sion of his 2014 bill in Feb­ru­ary 2013.
The same sto­ry goes for Sen. John Bar­ras­so (R‑Wyo.), who last Wednes­day tried to attach an amend­ment to a con­gres­sion­al aid pack­age for Ukraine that would expe­dite the LNG per­mit­ting process. (For­eign Rela­tions Com­mit­tee Chair­man Bob Menen­dez ruled the move out of order). It's a famil­iar sub­ject for the Cow­boy State's junior sen­a­tor: Last year, Bar­ras­so intro­duced leg­is­la­tion to stream­line export per­mits to NATO coun­tries and Japan.
The disin­gen­u­ous­ness of the whole affair has Raúl Gri­jal­va (D‑Ariz.), co-chair of the Con­gres­sion­al Pro­gres­sive Cau­cus, cry­ing foul. He calls the cri­sis in Crimea a ​"con­ve­nient excuse" for pro-LNG mem­bers of Congress.
​"It's insult­ing in that the appeal is so base," Gri­jal­va says. ​"And the XL [pipeline] is essen­tial in help­ing Ukraine too," he says sar­cas­ti­cal­ly — a ref­er­ence, per­haps, to recent com­ments from Paul Ryan that linked U.S. influ­ence in Ukraine to con­struc­tion of the Keystone.
Nat­ur­al gas to the res­cue? Not quite
While they're broad­ly sup­port­ive of these efforts, rep­re­sen­ta­tives of the gas pro­duc­ers them­selves are still quick to acknowl­edge that chang­ing exist­ing rules would have no imme­di­ate impact in terms of for­eign aid.
​"You can­not just turn on the spig­ot and begin send­ing nat­ur­al gas to Ukraine," says Dan Whit­ten, spokesper­son for America's Nat­ur­al Gas Alliance (ANGA). ​"It will take some time to build the ter­mi­nals, get the con­tracts in place to have that done. We hope that the pace of progress will speed up, but we're not of the view that you can just decide to start export­ing and then begin doing it tomorrow."
That's because the indus­try lacks the capac­i­ty do so. As of today, there's not a sin­gle facil­i­ty in the Unit­ed States that's ship­ping liq­ue­fied nat­ur­al gas abroad.
The nation's first LNG export ter­mi­nal, Che­niere Energy's Sabine Pass on the bor­der between Texas and Louisiana, isn't sched­uled to start ship­ping gas until late 2015. And accord­ing to Ener­gy Sec­re­tary Ernest Moniz, any oth­er facil­i­ties aren't like­ly to export before 2017 or 2018.
Still, accord­ing to some in the indus­try, the bills are nec­es­sary to pre­vent future crises from tak­ing place. ​"You have to start some­where," says Julia Bell, spokesper­son for the IPAA. ​"And if we had start­ed this a few years ago then we prob­a­bly wouldn't be in the posi­tion that we are right now, with Rus­sia exert­ing its ener­gy influ­ence the way it is."
The gas pro­duc­ers' major play­ers won't offi­cial­ly back any of the par­tic­u­lar pro­pos­als, though, until they see how things shake out in the House and Senate.
​"We're just wait­ing to see which one Con­gress ral­lies behinds," says Bell. ​"And we're going to sup­port that." ANGA main­tains a sim­i­lar stance.
And the fate of the bills them­selves remains equal­ly uncer­tain. Any of the four pieces of leg­is­la­tion would like­ly pass the Repub­li­can-dom­i­nat­ed House, which has proven more than loy­al to the fos­sil fuel indus­try. Things would be more com­pli­cat­ed in the Sen­ate, where many Democ­rats take their cues from the administration.
Ener­gy Sec­re­tary Moniz has acknowl­edged that speed­ing up per­mits would do lit­tle to help Ukraine in the short-term, but said he ​"welcome[s] con­sul­ta­tion" with Con­gress on reform­ing the export approval process.
The biggest wild card is Mary Lan­drieu (D‑La.), the new chair of the Sen­ate Ener­gy Com­mit­tee and long­time cham­pi­on of oil and gas inter­ests. Pub­lic Citizen's Slocum wor­ries that a yes vote in the House on any one of the bills could pro­vide impe­tus for Lan­drieu to move along sim­i­lar leg­is­la­tion in her committee.
Lan­drieu has pub­licly pres­sured the DOE to approve two export facil­i­ties in Louisiana, which has enough pend­ing appli­ca­tions to make it a major trans­port hub. She's also very sup­port­ive of gas exports in general.
And as the sen­a­tor faces a tough re-elec­tion cam­paign — polls give her GOP oppo­nent a slight edge — it's prob­a­bly in her best inter­est to stay on industry's good side. Only two sen­a­tors, both Repub­li­cans fac­ing Tea Par­ty chal­lengers, have tak­en more mon­ey from ener­gy com­pa­nies than Lan­drieu has this elec­tion cycle — Minor­i­ty Leader Mitch McConnell (R‑Ky.) and John Cornyn (R‑Texas).
Ulti­mate­ly, envi­ron­men­tal­ists can only hope that rea­son tri­umphs in the end over cor­po­rate inter­est. Sad­ly, that's nev­er a giv­en when leg­is­la­tors tack­le ener­gy policy.
​"We're phys­i­cal­ly unable to make [exports] hap­pen," says Slocum. ​"But that doesn't mat­ter in terms of their cam­paign, as long as they can make peo­ple believe there's a connection."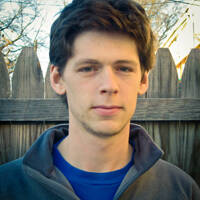 Cole Stan­gler
writes about labor and the envi­ron­ment. His report­ing has also appeared in The Nation, VICE, The New Repub­lic and Inter­na­tion­al Busi­ness Times. He lives in Paris, France. He can be reached at cole[at]inthesetimes.com. Fol­low him
@colestangler
.