States Can Break Up Big Banks. Here's How.
A healthy economy has no need for mega-banks.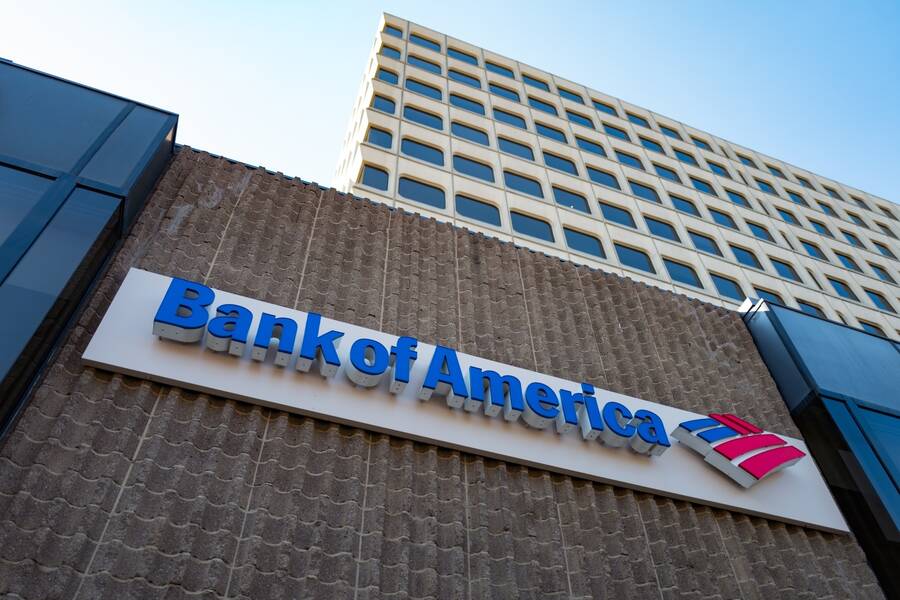 The extreme con­cen­trat­ed wealth of the largest banks pos­es a grow­ing threat to demo­c­ra­t­ic insti­tu­tions and pro­gres­sive reforms. Finan­cial insti­tu­tions spent a stag­ger­ing $2 bil­lion in the 2015 – 16 elec­tion cycle on cam­paign con­tri­bu­tions and lob­by­ing. In 1982, banks account­ed for less than 10 per­cent of total cor­po­rate prof­its; in 2003, they reached 40 per­cent. Their size crowds out com­mu­ni­ty banks and cred­it unions and makes their fail­ure a threat to the whole econ­o­my. Neel Kashkari, the out­spo­ken pres­i­dent of the Fed­er­al Reserve Bank of Min­neapo­lis, warned in the Wash­ing­ton Post ear­li­er this year that ​"the largest banks are still too big to fail, and if we were to face anoth­er cri­sis, the tax­pay­ers would again be on the hook."
Big banks are unpopular in both red and blue states; breaking them up could attract support across party lines and prove a winning electoral strategy.
Pro­gres­sive pol­i­cy­mak­ers have pro­mot­ed a range of ideas to rein in big banks at the fed­er­al lev­el, from man­dat­ing high­er cap­i­tal require­ments to nation­al­iz­ing the whole indus­try. None of these will hap­pen any­time soon. But anoth­er option exists: Indi­vid­ual states can lim­it the size of banks with­in their borders.
Before 1927, fed­er­al­ly char­tered banks were lim­it­ed to a sin­gle build­ing. The 1927 McFad­den Act allowed banks to open mul­ti­ple branch­es but kept a bank con­fined with­in a city's limits.
There are some ben­e­fits to mid-and large-size banks, whose diver­si­fied hold­ings can offer more sta­bil­i­ty than their small-scale coun­ter­parts. But a healthy econ­o­my has no need for mega-banks; the sus­tained pros­per­i­ty of the post-World War II eco­nom­ic boom, after all, was accom­plished with­out today's huge mul­ti-state bank­ing institutions.
In the 1980s, how­ev­er, many states began relax­ing their laws, allow­ing banks to add branch­es and open­ing up the mar­ket to out-of-state banks. The trend accel­er­at­ed under Pres­i­dent Bill Clin­ton, and the ​"tran­si­tion to full inter­state bank­ing" (as a for­mer gov­er­nor of the Fed­er­al Reserve Sys­tem, Ran­dall Kroszn­er, called it) was made offi­cial through the Riegle-Neal Inter­state Bank­ing and Branch­ing Effi­cien­cy Act of 1994. Riegle-Neal effec­tive­ly tore down the bar­ri­ers to inter­state bank branch­es, and the pre­dictable result was an explo­sion in bank branch­es (a trend strength­ened by the 2010 Dodd-Frank Act). Banks with large bal­ance sheets had an advan­tage over their small­er com­peti­tors, mak­ing it eas­i­er for them to expand. Com­mu­ni­ty banks suf­fered while the big banks raked in the profits.
While Riegle-Neal shift­ed pow­er over bank reg­u­la­tion to the fed­er­al gov­ern­ment, it did not end the role of states in bank­ing regulation.
To lim­it bank size, then, states have two options. One is sim­ply to lim­it the num­ber of phys­i­cal branch­es a bank may have with­in state bor­ders. Asked by In These Times, an Office of the Comp­trol­ler of the Cur­ren­cy offi­cial con­firmed that this is not pre­vent­ed by Riegle-Neal, so long as in-state and out-of-state banks are treat­ed the same.
In today's dig­i­tal age, how­ev­er, when online bank­ing is eas­i­er and sim­pler than ever, such phys­i­cal lim­i­ta­tions might not be as pow­er­ful. The oth­er, bet­ter option would be for states to lim­it the amount of assets a bank can hold.
Under Riegle-Neal, no more than 30 per­cent of an entire state's bank deposits can be deposit­ed with any one bank. But states are allowed to either raise or low­er that 30 per­cent cap to any fig­ure they want.
Twen­ty states have, in the years since, elim­i­nat­ed their deposit caps alto­geth­er. As of 2008, only 14 states had low­ered their caps (Mis­souri, at 13 per­cent, is the low­est). But in recent years, deposit caps have not received much attention.
Lim­it­ing bank deposits is key to reduc­ing the total size of finan­cial insti­tu­tions. Even in today's envi­ron­ment of casi­no cap­i­tal­ism, the great­est pro­por­tion of a bank's assets is still deposits. If a bank can­not accept more deposits, it would either need to close down branch­es and divest itself of those assets, or break itself up into small­er, inde­pen­dent banks. Either option would be a vic­to­ry for the public.
Big banks are unpop­u­lar in both red and blue states; break­ing them up could attract sup­port across par­ty lines and prove a win­ning elec­toral strat­e­gy. Pro­gres­sives should start look­ing at what the leg­isla­tive and reg­u­la­to­ry options are in their states to lim­it the size of the biggest banks, and to pro­tect their com­mu­ni­ties from the next finan­cial crisis.
Dave Kam­per
is an orga­niz­er and writer in the Twin Cities. He can be reached on Twit­ter @dskamper.