Shuffling Off the Mortal Coil
On the passing of my friend, Daniel Aaron.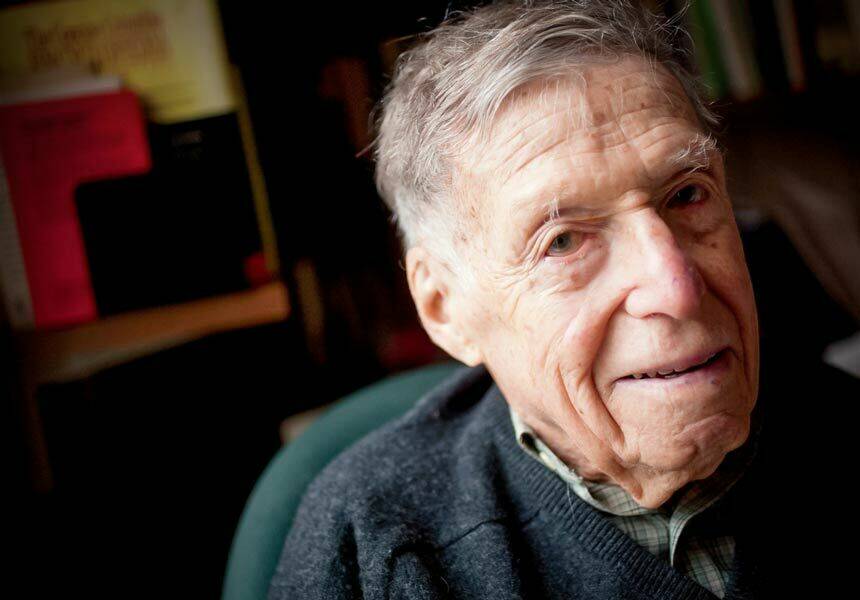 My old­est friend has died. Daniel Aaron was 103, and I was begin­ning to think him immor­tal. I wasn't the only one. He once told us on his return from a vis­it to Chi­na that the peo­ple there had seemed to think he was ​"some kind of god." He was, in fact, a teacher of Amer­i­can Stud­ies at Smith Col­lege and then at Har­vard, and the author of sev­er­al books about the Amer­i­can Left. More than 50 years ago he was watch­ing a foot­ball match on the oth­er side of Lon­don with my hus­band when I got news that my father-in-law had died. It was the clos­est I'd ever been to a death, and I remem­ber Dan remind­ing me that I'd just have to get used to it. Both his par­ents had died by the time he was 10, and he'd become used to it. He was well over 100 when we last spoke on Skype.
When Sacks writes, "My generation is on the way out," my instinct is to deny it. How could we be? We were young so recently and then we were just ordinary grown-ups for a bit.
Per­haps we all need remind­ing quite often that we're not immor­tal. Most of our lives we've watched old­er gen­er­a­tions who were clear­ly, as Gabriel in James Joyce's won­der­ful sto­ry ​"The Dead" polite­ly puts it, ​"on the wane" (though he is think­ing pri­vate­ly that his ven­er­a­ble aunts were ​"two igno­rant old women"). Oliv­er Sacks, the neu­rol­o­gist and author of — among many oth­er books— the won­der­ful (if inac­cu­rate­ly titled) The Man Who Mis­took His Wife for a Hat, was ill and about to be 80 when he wrote, ​"I can hard­ly believe it. I often feel that life is about to begin, only to real­ize it is almost over."
Sacks com­plet­ed his mem­oir On the Move dur­ing those last years, and I've been read­ing it along­side his small book Grat­i­tude, which con­sists of four essays writ­ten rapid­ly and in ener­getic response to his knowl­edge that he real­ly was dying. We were each giv­en a copy of it at Sacks' memo­r­i­al. Then there's Jen­ny Diski's In Grat­i­tude, pub­lished first in instal­ments in the Lon­don Review of Books and now as a book. She, too, wrote as she was dying and remem­ber­ing, with grudg­ing accep­tance, a rebel­lious life brought to a sud­den halt by illness.
I read these tes­ti­monies with inter­est, as I should at 83, but almost as though they had noth­ing to do with me. So that when Sacks writes, ​"My gen­er­a­tion is on the way out," my instinct is to deny it. How could we be? We were young so recent­ly and then we were just ordi­nary grown-ups for a bit. Are we real­ly ​"over the hill"? And any­way, can the next lot real­ly be lined up and ready to take over from us?
But my friends and rela­tions keep on dying. Some are recalled in obit­u­ar­ies that wrap them in such affec­tion and admi­ra­tion you can only hope they got a decent taste of it all before they were dead. Some of them had no time to spell out their grat­i­tude or its oppo­site. Per­haps we'd all like a chance to say how our lives panned out right up to the very end, includ­ing these last ragged months and years. Obit­u­ar­ies and biogra­phies and eulo­gies under­take to give shape and mean­ing to a life, which may have seemed hap­less and mean­ing­less to the per­son who was liv­ing it. I sup­pose peo­ple hope that the bad bits, the bor­ing bits, and per­haps some of the con­tra­dic­tions, will be left out of any post-mortem account.
Isn't it para­dox­i­cal that on the one occa­sion when a life might be con­sid­ered as a whole, as it altered with time, with its plea­sures and its fail­ures, its highs and its lows, we're not there to com­ment? That at the very moment when our lives end and are over and com­plete, we should have so lit­tle con­trol over their descrip­tion and eval­u­a­tion? Shouldn't we be there, giv­ing the final assessment?
There's been an extra­or­di­nary efflo­res­cence of celebri­ty deaths and obit­u­ar­ies recent­ly. The BBC News often starts with them. Each famous per­son is, in his or her own delight­ful and remark­able way, a genius, irre­place­able, a loss that will nev­er be filled. You won't have heard of some of our genius­es — Ter­ry Wogan, Vic­to­ria Wood, Ron­nie Cor­bett, Arnold Wesker, Ani­ta Brookn­er — but there are plen­ty we share: David Bowie, for instance, and Prince, though I have to admit to know­ing noth­ing about their music. If Dan could hear me now I'd assure him that I have got used to the idea of death at last, though I'm dis­ap­point­ed that he, of all peo­ple, has suc­cumbed to mortality.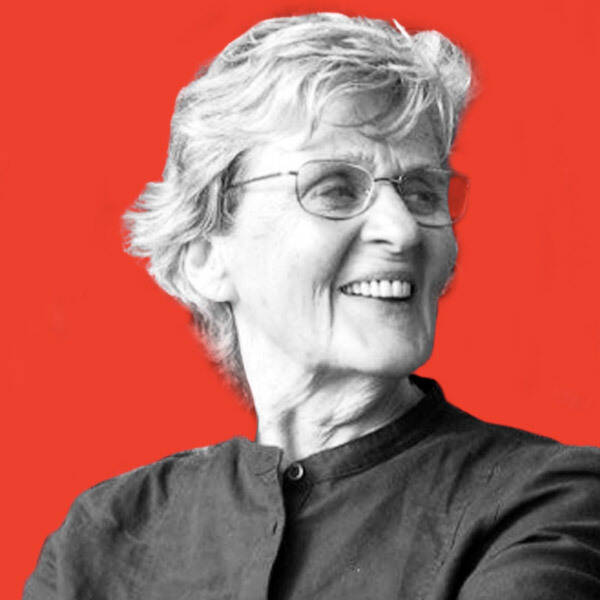 Jane Miller
lives in Lon­don, and is the author, most recent­ly, of
In My Own Time: Thoughts and After­thoughts
(
2016
), a col­lec­tion of her
In These Times
columns and interviews.