How the DCCC's "Blacklist" Could Blow Up in the Democratic Establishment's Face
The attacks on the party's left flank might be backfiring. Just look at Marie Newman's primary challenge to Dan Lipinski.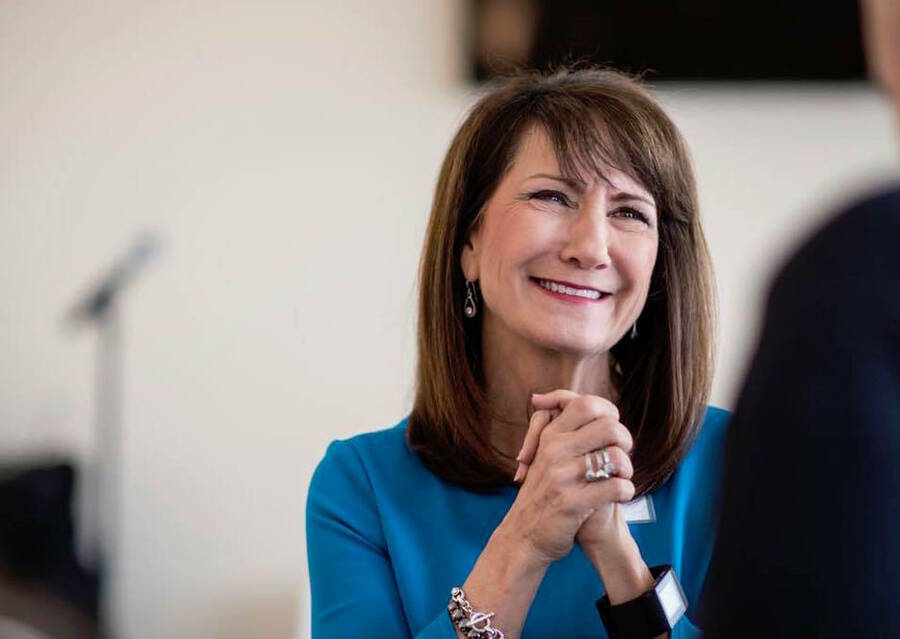 In April, two weeks after announc­ing her pri­ma­ry cam­paign rematch against Rep. Dan Lip­in­s­ki (D‑Ill.), Marie New­man was blind­sided. The lead­er­ship of the Demo­c­ra­t­ic Con­gres­sion­al Cam­paign Com­mit­tee (DCCC) had issued a direc­tive that effec­tive­ly put ven­dors who work with can­di­dates chal­leng­ing incum­bents on a black­list. Any con­sul­tant, polling firm, com­mu­ni­ca­tions strate­gist or field oper­a­tive that helped insur­gent chal­lengers would be inel­i­gi­ble for future work with the DCCC — prac­ti­cal­ly forc­ing them to steer clear of New­man if they ever want­ed a con­gres­sion­al cam­paign job again.
"We're not just in this to unseat bad folks like Dan Lipinski, we want to replace them with champions of Medicare for All and the Green New Deal, and get there by refusing corporate PAC and lobbyist money."—Alexandra Rojas, Executive Director of Justice Democrats.
"It was oner­ous," New­man recalled at her cam­paign office in Coun­try­side, a South­west Chica­go sub­urb known for its strip malls and fast-food fran­chis­es. ​"It was very expen­sive and we lost a lot of work. We had to throw out a lot of it and start over." Four cam­paign ser­vice providers were elbowed out, leav­ing New­man scram­bling to replace them. ​"We're up and over and beyond it, large­ly out of sheer grit." (The $45,000 her cam­paign report­ed­ly raised from angry small donors off the inci­dent couldn't have hurt, either. In the most recent fundrais­ing peri­od, her cam­paign reports rais­ing a stag­ger­ing $350,000.)
Com­pli­cat­ing mat­ters was the fact that Lip­in­s­ki is one of the most con­ser­v­a­tive Democ­rats in Con­gress, with New­man run­ning a pro­gres­sive chal­lenge from the left. If bat­tles between estab­lish­ment Democ­rats and lefty upstarts have grown famil­iar in the wake of the 2016 Demo­c­ra­t­ic pri­ma­ry con­test between Bernie Sanders and Hillary Clin­ton, this race doesn't exact­ly fit that mold. While New­man is endorsed by Sanders and is run­ning on a plat­form of Medicare for All, the Green New Deal and a $15-dol­lar min­i­mum wage, in oth­er ways she's more close­ly aligned with the so-called estab­lish­ment than her oppo­nent. Lipinski's staunch oppo­si­tion to abor­tion rights — he's been a fea­tured speak­er at the March for Life and has a 75% pro-life rat­ing from Nation­al Right to Life — as well as his lack of sup­port for LGBTQ issues, put him out of step with the main­stream of his par­ty. New­man, mean­while, boasts the sup­port of groups such as ​"estab­lish­ment" pil­lars EMILY's List and Planned Parenthood.
After los­ing to Lip­in­s­ki in 2018 by just over 2%, New­man could be poised for an upset: Lipinski's con­ser­v­a­tive stances on abor­tion and immi­gra­tion have received con­sid­er­able neg­a­tive atten­tion, and New­man has spent the past year cam­paign­ing with local offi­cials through­out her dis­trict. As the Chica­go Sun-Times not­ed, New­man is also out-fundrais­ing Lip­in­s­ki and could well ben­e­fit from high­er turnout of infre­quent vot­ers in a pres­i­den­tial elec­tion year.
Now that New­man has replaced her staff, she's months into a high-stakes fight against an eight-term incum­bent whose last name is prac­ti­cal­ly syn­ony­mous with the Chica­go machine. Whether or not she pulls out a vic­to­ry will serve as a barom­e­ter not only for the momen­tum behind the Demo­c­ra­t­ic Party's ascen­dant left flank, but for just how much the par­ty estab­lish­ment will stand in its way.
Lip­in­s­ki: Machine Democrat
Lipinski's right-lean­ing posi­tions are also out of step with his con­stituents. [The 3rd Dis­trict, which includes South­west Chica­go and the sur­round­ing sub­urbs, picked Clin­ton over Trump by 15% in 2016, and went for Sanders over Clin­ton by nine points in the pri­ma­ry. The dis­trict is such a blue strong­hold that the Repub­li­can Par­ty tra­di­tion­al­ly doesn't even both­er to run a can­di­date, which left an open­ing in 2018 for out­spo­ken neo-Nazi Arthur Jones to glide through an uncon­test­ed pri­ma­ry and clinch the GOP's bal­lot line, before los­ing to Lip­in­s­ki in the gen­er­al elec­tion by over 50%.
So why would vot­ers in such a diehard Demo­c­ra­t­ic dis­trict choose a can­di­date like Lip­in­s­ki to begin with? The answer is sim­ple: they didn't. In 1975, William ​"Bill" Lip­in­s­ki, Dan's father, was appoint­ed Com­mit­tee­man for the Demo­c­ra­t­ic Par­ty of his ward, a posi­tion he retained even after being elect­ed to Con­gress in 1982. After serv­ing 11 terms, the elder Lip­in­s­ki won his pri­ma­ry in 2004 before abrupt­ly announc­ing his retire­ment, leav­ing the appoint­ment of a suc­ces­sor up to him­self, in his capac­i­ty as the Demo­c­ra­t­ic Com­mit­tee­man. Dan was hand­ed the seat by his father, which led him to move back to Illi­nois from Tennessee.
It was a clas­sic machine coro­na­tion, or as New­man put it, ​"as slimy as it comes." Krista Grimm, a LaGrange Park PTA mom and League of Women Vot­ers mem­ber, was so infu­ri­at­ed by Dan Lip­in­s­ki sneak­ing into his father's seat that she launched a last-minute write-in cam­paign against him. ​"I felt very pas­sion­ate­ly that our democ­ra­cy is being usurped," Grimm said at the time. ​"The vot­ers are not get­ting a chance to select their can­di­date. This isn't the way it's sup­posed to work." She amassed an impres­sive 5,066 write-in votes, but Lip­in­s­ki came out on top.
New­man announced her chal­lenge near­ly a decade lat­er, as part of a wave of women run­ning for the first time across the coun­try. New­man boast­ed of her sup­port for repro­duc­tive and LGBTQ rights, while Lipinski's con­ser­v­a­tive lean­ings on social issues appeared ill-suit­ed to the moment. As her polling num­bers rose, Lipinski's cam­paign received a boost from No Labels — a PAC ded­i­cat­ed to sup­port­ing cen­trists, as well as the Susan B. Antho­ny List, an orga­ni­za­tion that backs pro-lif­ers. There's also rea­son to believe his cam­paign stooped to per­son­al attacks: many vot­ers report­ed­ly received texts from No Labels vol­un­teers before the pri­ma­ry sug­gest­ing that New­man was a Holo­caust denier (she's not), and her name was even alleged­ly miss­ing from the bal­lot in sev­er­al precincts, one source con­firmed to Vox. On March 20, 2018, New­man lost by a hair, with 49% of the vote.
Since announc­ing in April that she would run again, Newman's plat­form and mes­sag­ing have shift­ed slight­ly from 2018. While LGBTQ, immi­gra­tion and repro­duc­tive rights issues are still cen­tral to her cam­paign, she's also plac­ing more empha­sis on her pro­gres­sive eco­nom­ic stances, such as Medicare for All, the Green New Deal and pub­lic trans­porta­tion devel­op­ment. [(In one recent inter­view with The Nation, New­man imposed a strict lim­it of one ques­tion about abor­tion, insist­ing she didn't want it to dom­i­nate her cam­paign at the expense of her agenda's oth­er planks.) She's received endorse­ments from nation­al pro­gres­sive fig­ures includ­ing Sanders, Sen. Eliz­a­beth War­ren (D‑MA) and Rep. Alexan­dria Oca­sio-Cortez (D‑N.Y.).
Lip­in­s­ki, mean­while, still holds the job he just bare­ly kept last year, owing large­ly to his deep dynas­tic ties with local pol­i­tics. The fabled ​"Chica­go machine" traces its ori­gins back to 1871, when politi­cians struck a deal with busi­ness own­ers and saloon keep­ers to pro­tect their inter­ests in exchange for mon­ey and turn­ing out their net­works to vote, explained Dick Simp­son, a polit­i­cal sci­ence pro­fes­sor at the Uni­ver­si­ty of Illi­nois at Chica­go. For much of the 20th Cen­tu­ry, as WBEZ reports, that amount­ed to a well-oiled patron­age sys­tem: ward com­mit­teemen like Lipinski's father doled out civ­il ser­vice jobs to grease up ​"Get Out the Vote" oper­a­tions, which incen­tivized aspi­rants to round up their neigh­bors, fel­low church­go­ers and union mem­bers to pick their slate of can­di­dates. It was a sys­tem designed to engi­neer polit­i­cal loy­al­ty in some­times nefar­i­ous ways, includ­ing noto­ri­ous schemes involv­ing long-dead or paid-off voters.
Since Bill Lip­in­s­ki got his start under May­or Richard J. Daley in the 1970s, the machine has been sig­nif­i­cant­ly weak­ened by court cas­es and fed­er­al over­sight. But accord­ing to Simp­son, it still isn't dead — while there were some 20−35,000 machine-tied civ­il ser­vants dou­bling as precinct work­ers in the 1970s, he esti­mat­ed there are prob­a­bly clos­er to 5,000 today. It was in those city wards with strong machine roots that Lip­in­s­ki out­per­formed New­man by the high­est margins.
But Simp­son not­ed that there are cru­cial dif­fer­ences between Lip­in­skis Sr. and Jr. While Bill main­tained an active role in the local Demo­c­ra­t­ic Par­ty infra­struc­ture dur­ing his time in Con­gress by con­tin­u­ing to work as his ward's com­mit­tee­man, Dan has not — which means that a third gen­er­a­tion won't inher­it a fam­i­ly con­gres­sion­al seat. As a result, should New­man win, she could step in and use her role to sup­port down-bal­lot allies. ​"If Lip­in­s­ki los­es, that would give a base in local pol­i­tics for more pro­gres­sive can­di­dates to win at the local lev­el," Simp­son said. ​"New­man could active­ly sup­port oth­er can­di­dates run­ning who are sim­i­lar to her. A lot of Marie New­mans win­ning across the coun­try could shift the entire Demo­c­ra­t­ic Party."
A new kind of party?
Such an out­come depends on just how will­ing the Demo­c­ra­t­ic Par­ty is to change. There's cer­tain­ly his­tor­i­cal prece­dent: if the two major U.S. par­ties have held firm since the mid-19th Cen­tu­ry, their com­po­si­tion and polit­i­cal ori­en­ta­tion has repeat­ed­ly shift­ed. Since the 1980s, as Repub­li­cans lurched ever fur­ther to the right, the Demo­c­ra­t­ic Par­ty increas­ing­ly piv­ot­ed toward the con­cerns of the edu­cat­ed pro­fes­sion­al class, embrac­ing cor­po­rate mon­ey while dis­tanc­ing itself from labor and cham­pi­oning dereg­u­la­tion and trade deals at odds with the inter­ests of the work­ing class.
Since Don­ald Trump's elec­tion in 2016, how­ev­er, a tide of pro­gres­sive ener­gy has helped push the Demo­c­ra­t­ic Par­ty to embrace more pro­gres­sive stances on issues rang­ing from health­care to immi­gra­tion and the cli­mate. Mov­ing that ener­gy into the halls of pow­er, how­ev­er, has large­ly depend­ed on com­pet­i­tive pri­maries. While pro­gres­sive fresh­man Reps. Ilhan Omar (D‑MN) and Rashi­da Tlaib (D‑MI) ran in open seats, Oca­sio-Cortez and Ayan­na Press­ley (D‑Mass.) both unseat­ed incum­bent Democ­rats in 2018. Marie New­man and sev­er­al oth­er can­di­dates are hop­ing to do the same next cycle. Like the oth­ers, New­man has been endorsed by Jus­tice Democ­rats, an orga­ni­za­tion found­ed by sev­er­al Sanders orga­niz­ers in 2016 that embraces the strat­e­gy of pri­ma­ry­ing Democ­rats already serv­ing in safe­ly blue dis­tricts. This con­fronta­tion­al approach puts Jus­tice Democ­rats, and the can­di­dates it endors­es, in an adver­sar­i­al posi­tion rel­a­tive to the Demo­c­ra­t­ic estab­lish­ment, a ten­sion esca­lat­ed by the DCCC ​"black­list."
"We offer a lot of the same ser­vices the DCCC pro­vides their can­di­dates — com­mu­ni­ca­tions sup­port, field sup­port, tex­ting, phone-bank­ing, acti­vat­ing a small donor net­work and all that kind of stuff that's tra­di­tion­al for more estab­lish­ment can­di­dates," said Waleed Shahid, Com­mu­ni­ca­tions Direc­tor at Jus­tice Democ­rats, which has also cul­ti­vat­ed a data­base of ven­dors will­ing to work on pri­maries despite the DCCC's ban.
"They kind of shot them­selves in the foot. You had new, com­pelling can­di­dates get­ting more peo­ple involved who want pri­ma­ry chal­lenges like AOC and Ayan­na, and then they come out with a pol­i­cy that's basi­cal­ly like ​'No more AOCs or Ayan­nas.' It real­ly gal­va­nized pro­gres­sives," he said. Case in point: Cheri Bus­tos, the chair of the DCCC, head­lined a fundrais­er for Dan Lip­in­s­ki just as the GOP was pass­ing near-total abor­tion bans in sev­er­al states. Bus­tos can­celed addi­tion­al events in the face of intense blow­back. Young Democ­rats of Amer­i­ca at over 70 col­leges even called for a boy­cott in dona­tions over the ​"black­list" pol­i­cy. While Young Democ­rats chap­ters have not endorsed any spe­cif­ic can­di­dates, Hank Sparks, the chair­per­son of Harvard's chap­ter, rec­og­nizes the broad­er polit­i­cal role that pri­ma­ry­ing incum­bents has played. ​"We think that pri­ma­ry chal­lengers have brought to bear issues like cli­mate change in a real­ly impor­tant way," Sparks said. ​"We want the Demo­c­ra­t­ic Par­ty to suc­ceed, and our efforts with the DCCC come from that point of view…we def­i­nite­ly think pri­maries are a healthy part of the Party."
New­man appears to agree. While she's frus­trat­ed with the DCCC and Lip­in­s­ki, she doesn't share Jus­tice Democ­rats' analy­sis that the Par­ty needs a com­plete over­haul. ​"There are prob­a­bly ten wings of the Demo­c­ra­t­ic Par­ty," she said. ​"We are a mosa­ic of inde­pen­dent thinkers, and that's what I like…I don't think there's a left wing and a right wing." Iron­i­cal­ly, that opin­ion sug­gests that one of the high­est-pro­file insur­gent chal­lengers in the coun­try sees the role of pri­maries more nar­row­ly than some of her back­ers. ​"I think it's always good to have new blood in the sys­tem, but I don't think every­one should be pri­maried just to be pri­maried," she said.
Crit­ics of the strat­e­gy point to the expen­di­ture of lim­it­ed resources on seats that are already held by Democ­rats, which could be bet­ter spent on flip­ping seats. This is essen­tial­ly the DCCC posi­tion, as well as that of Con­gres­sion­al Pro­gres­sive Cau­cus Chair Prami­la Jaya­pal, who ear­li­er this year became the lead co-spon­sor of Medicare for All leg­is­la­tion in the House — a top demand of many left chal­lengers. ​"If there are pro­gres­sive can­di­dates who emerge in dis­tricts, a sit­ting Con­gress mem­ber who's doing a good job shouldn't be wor­ried," Jaya­pal told Politi­co. ​"I am expend­ing zero ener­gy in try­ing to recruit oth­er can­di­dates to run against Democ­rats." For his part, Lip­in­s­ki him­self seems to regard the forces against him as part of an over­ar­ch­ing polit­i­cal project, telling the Chica­go Tri­bune he'd like ​"to bring the par­ty back to the cen­ter, because if both sides keep going the way they're going, we won't have a country."
How­ev­er one regards pri­maries as a broad­er strat­e­gy, there's evi­dence that the loom­ing specter of them is already shap­ing the Demo­c­ra­t­ic Par­ty: ​"I was told by a num­ber of peo­ple on the hill that the rea­son so many peo­ple signed onto the Green New Deal is that they were afraid of get­ting pri­maried over it," Shahid told me.
As Alexan­dra Rojas, Exec­u­tive Direc­tor of Jus­tice Democ­rats tells it, remak­ing the Demo­c­ra­t­ic Par­ty isn't an end in itself — it's a mech­a­nism for build­ing pow­er to imple­ment broad polit­i­cal change. ​"We're not just in this to unseat bad folks like Dan Lip­in­s­ki, we want to replace them with cham­pi­ons of Medicare for All and the Green New Deal, and get there by refus­ing cor­po­rate PAC and lob­by­ist money."
The prob­lem, of course, is that's eas­i­er said than done. If the hey­day of old-style machine pol­i­tics is most­ly behind us, the impulse toward self-preser­va­tion inher­ent to polit­i­cal par­ties is not. That's often what peo­ple mean when they talk about ​"the estab­lish­ment" — the pro­fes­sion­al net­works, cam­paign­ing and financ­ing infra­struc­ture that repro­duce polit­i­cal out­comes that best facil­i­tate their own sur­vival. The cam­paign ​"black­list" was an attempt to keep those cir­cuits closed. It's no fluke either — the DCCC's Sen­ate coun­ter­part has report­ed­ly enact­ed an even stronger black­list of its own, work­ing on behalf of not only incum­bents, but estab­lish­ment favorites. It's easy to con­clude that break­ing this feed­back loop demands con­fronta­tion­al pri­maries by def­i­n­i­tion. It's also easy to imag­ine that makes it tougher to work with­in the Par­ty — two for­mer Jus­tice Democ­rats staffers, Saikat Chakrabar­ti and Corbin Trent, recent­ly left Ocasio-Cortez's con­gres­sion­al staff after rumors of seri­ous pres­sure to oust them. In oth­er words, the same struc­tur­al forces that pro­tect incum­bents remain chal­leng­ing for out­siders to nav­i­gate even after they've won. ​"We are focused on doing what needs to be done in this moment," Rojas said. ​"We have ten years to rad­i­cal­ly trans­form our econ­o­my and soci­ety, and cen­ter racial and eco­nom­ic jus­tice to stop cli­mate cat­a­stro­phe and save the plan­et. [We need to be solv­ing] these deep struc­tur­al prob­lems with our democ­ra­cy and our soci­ety, and it isn't going to be this same lead­er­ship that gets us out of it."
For Simp­son, the out­come of the IL‑3 race will shed light on just how viable this project is. ​"We're going to see if there real­ly is a broad move­ment, like the Pro­gres­sives of the ear­ly 20th Cen­tu­ry," he said. ​"There are broad trends at work, hav­ing to do not only with what par­ty fac­tion is dom­i­nant, but about whether democ­ra­cy itself can be saved. All of the inter­weave in a com­plex quilt-like pat­tern that we're not going to under­stand ful­ly at least until the 2020 elec­tion is over."
That means New­man must do the same thing the once-mighty Chica­go machine was designed to: turn peo­ple out. Just after I met her, New­man set off for her 137th meet and greet in a kitchy Palos Park ranch house. By her campaign's count, she has recruit­ed some 2,000 vol­un­teers so far, com­pared to 800 in 2018. ​"It's like an army," she told me. ​"If we bring an army out, where is he going to go? Who will he get to be with him?"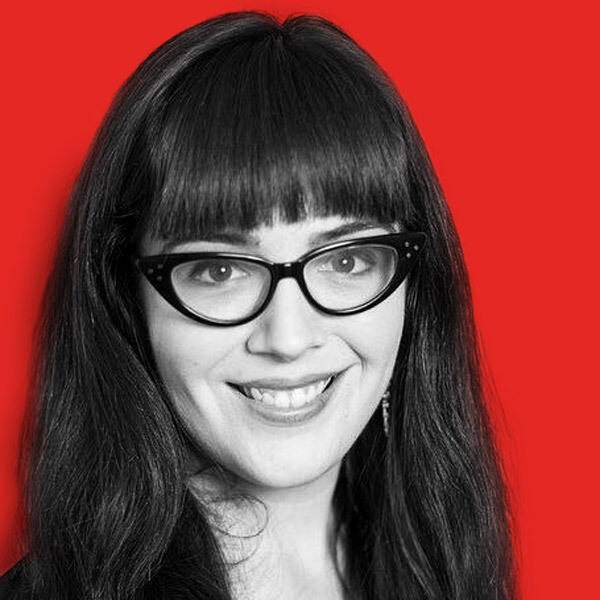 Natal­ie Shure
is a Los Ange­les-based writer and researcher whose work focus­es on his­to­ry, health, and politics.