"After months of struggling to find their footing, it looks like the GOP has finally found an effective spokesman: Republican leaders have unveiled the reanimated corpse of Ronald Reagan (and) the undead former president has quickly emerged as the new face of the Republican Party." –The Onion
Under Democratic corporatism, "government" now means giving public dollars to private banking, insurance and drug firms.
This line from a recent satire perfectly captures the moment's political zeitgeist – except for one detail: Republicans aren't responsible for the revival of Reaganism. Democrats are.
That is the moral of Massachusetts' U.S. Senate election this week. In a state where Democrats outnumber the GOP by a 3‑to‑1 margin, little-known Republican Scott Brown defeated Democratic Attorney General Martha Coakley with an ancient Reaganesque message demonizing the government and taxes.
Why did this tired old Republican tactic suddenly work? Because Reagan's vote-eating cadaver is now stalking the land, thanks to Democrats' odious new worldview.
In 2009, Democrats made clear that their idea of government is radically different from the one embedded in their legacy and campaign promises. They unleashed what The Nation​'s Chris Hayes calls ​"corporatism" – an agenda that fuses public and private sectors, replacing Rooseveltian regulations and LBJ-esque social safety nets with taxpayer-funded bribes of rapacious business interests.
Under Democratic corporatism, ​"government" is not what it used to be – it is not tough financial rules or public programs like Medicare. Instead, ​"government" now means giving public dollars to private banking, insurance and drug firms, and then hoping (but not mandating) that such largesse compels those companies to change.
This public-private collusion, it must be noted, is not limited to one of the two parties – in today's money-dominated politics, they both champion it when in power. Additionally, corporatism is neither ​"left" nor ​"right" – Barack Obama's bailouts are no more ​"liberal" than George W. Bush's corporate welfare bills were ​"conservative."
The difference is that unlike business-affiliated Republicans, Democrats in 2008 explicitly pledged to fight such state-sponsored larceny, and America sees their subsequent betrayal as an unseemly attempt to feign concern for voters while enriching the party's corporate donors.
The problem, of course, is that those are mutually exclusive constituencies. You cannot fix the financial system, punish Wall Street thieves and reform health care as the electorate wants while also preserving the same financial system, rewarding Wall Street thieves and strengthening the health care status quo, as wealthy campaign benefactors demand.
Trying to do both – i.e., refusing to answer the famous ​"Which side are you on?" question – birthed today's Democratic corporatism and reanimated Reagan's gangrene corpse. Now, even in its rotting and pulpy form, the Gipper's pallid avatar is poised to mount a more cogent – and destructive – crusade than even his previous self.
In the 1980s, the living, breathing Reagan faced at least some obstacles in attacking a government of beloved New Deal and Great Society programs. Presently, though, Reagan's undead carcass (whether rendered as Brown or any other Republican opportunist) is finding easier success because the moans that ​"government is the problem" vilify a government of rightly despised corporatism. Indeed, it's no surprise that voters – including self-described liberals – are sympathizing with anti-Democrat, anti-tax and anti-government arguments at a time when Democrats are funneling tax dollars into executive bonuses and equating government with hated industries.
Incredibly, as clumsy as the Reagan zombie still is (and as hypocritical as formerly corporatist Republicans are), Democrats' reaction to the onslaught has been positively inept. Only in the last week, when facing the Senate election loss, did the White House finally back a populist-sounding levy on the biggest banks – but that tiny proposal looked like desperate pandering.
As Massachusetts proves, Obama and his party will need to muster much more than hollow gestures to stop the election-hungry corpse they needlessly resurrected.
Limited time: $10 gift subscriptions
We've made it easier and more affordable to give the gift of In These Times than ever. Give a shining example of a free, independent press to all the progressive thinkers on your gift list. For a limited time, 12-issue gift subscriptions are just $10.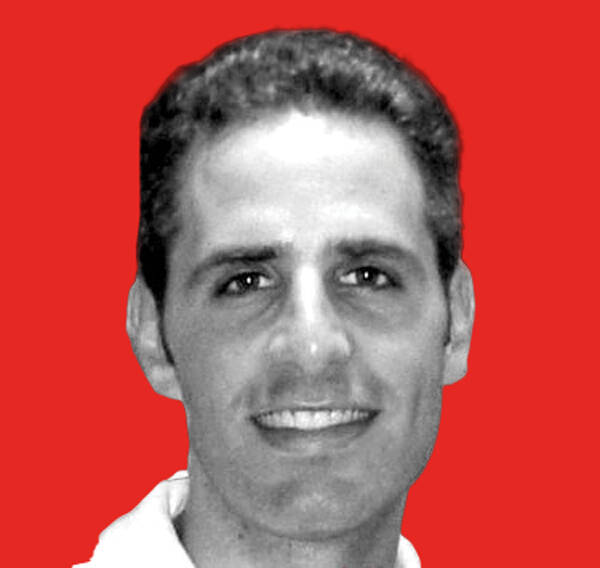 David Sirota
is an awardwinning investigative journalist and an
In These Times
senior editor. He served as speech writer for Bernie Sanders'
2020
campaign. Follow him on Twitter @davidsirota.
Special Offer: Gift subscriptions for just $10
For a limited time, you can give a gift subscription to In These Times magazine for just $10.