Democratic Socialism in 5 Minutes or Less
From Rosa Luxemburg to Bernie Sanders, a beginner's guide.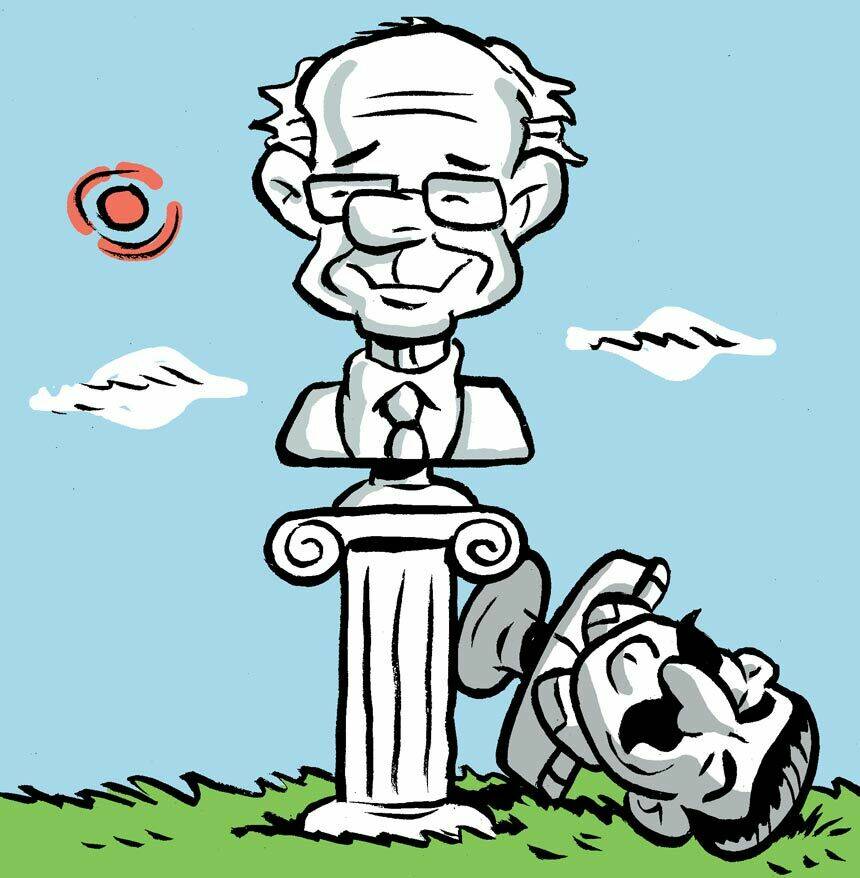 dem·o·crat·ic so·cial·ism
noun
The polit­i­cal phi­los­o­phy of In These Times' founders, who in their first edi­to­r­i­al pro­claimed: ​"Our over­rid­ing com­mit­ment is to democ­ra­cy, to social­ism as the means to its attain­ment, and to the insep­a­ra­bil­i­ty of the two."
"Call it democ­ra­cy, or call it demo­c­ra­t­ic social­ism, but there must be a bet­ter dis­tri­b­u­tion of wealth with­in this coun­try for all God's chil­dren." —Mar­tin Luther King, Jr. in a 1965 speech to the Negro Amer­i­can Labor Council
So What Does That Actu­al­ly Entail?
Ask any two social­ists and you'll like­ly get dif­fer­ent answers. Ask any two non-social­ists and you may be even more befud­dled — to some on the Right, there's hard­ly a dif­fer­ence between Barack Oba­ma and Chair­man Mao. But while ​"demo­c­ra­t­ic social­ism" can be a big tent, the ide­ol­o­gy has a few key ele­ments. Social­ism gen­er­al­ly means putting the econ­o­my under col­lec­tive (rather than pri­vate) con­trol — where wealth is equi­tably dis­trib­uted, pub­lic good comes before prof­it and your boss can't run the work­place like a pri­vate fief­dom. Demo­c­ra­t­ic social­ism, then, means both polit­i­cal and eco­nom­ic democ­ra­cy, a social­ism in which peo­ple active­ly par­tic­i­pate in con­struct­ing and oper­at­ing their gov­ern­ment and workplaces.
But What About Stalin?
Over the last cen­tu­ry, demo­c­ra­t­ic social­ism has devel­oped in oppo­si­tion to those more top-down visions of social­ism that take ​"dic­ta­tor­ship of the pro­le­tari­at" a bit too lit­er­al­ly. Ger­man social­ist Rosa Lux­em­burg, cri­tiquing Lenin and Trot­sky after the Russ­ian Rev­o­lu­tion, insist­ed that democ­ra­cy must be part of the social­ist project from the begin­ning: ​"Social­ist democ­ra­cy … does not come as some sort of Christ­mas present for the wor­thy peo­ple who, in the inter­im, have loy­al­ly sup­port­ed a hand­ful of social­ist dictators."
Feel­ing the Bern
Bernie Sanders has made social­ism cool again — but he's also mud­died the waters. On the cam­paign trail he asso­ci­at­ed demo­c­ra­t­ic social­ism with spe­cif­ic poli­cies like free col­lege and uni­ver­sal health­care, and with abstrac­tions like ​"an econ­o­my that works for all" and ​"Scan­di­navia." But he most­ly doesn't call for the degree of col­lec­tive own­er­ship advo­cat­ed by many demo­c­ra­t­ic social­ists. Instead, Sanders' mix of robust cor­po­rate reg­u­la­tion and a gen­er­ous wel­fare state is referred to as ​"social democ­ra­cy," a step toward demo­c­ra­t­ic social­ism and a yuge improve­ment on what we've got.
Com­ing to a City Near You
Since the 2016 elec­tion, there's been a surge of inter­est in the Demo­c­ra­t­ic Social­ists of Amer­i­ca (DSA), now the country's largest social­ist group. With more than 25,000 mem­bers and chap­ters in 46 states, the organization's locals are fight­ing for Medicare for All, elect­ing social­ists to office and, in Los Ange­les, tak­ing on the city's bid to host the 2028 Olympics.
This is the first in ​"The Big Idea," a month­ly series offer­ing brief intro­duc­tions to pro­gres­sive the­o­ries, poli­cies, tools and strate­gies that can help us envi­sion a world beyond cap­i­tal­ism. For a more thor­ough dis­cus­sion of demo­c­ra­t­ic social­ism, see ​"Bring­ing Social­ism Back" by Joseph M. Schwartz.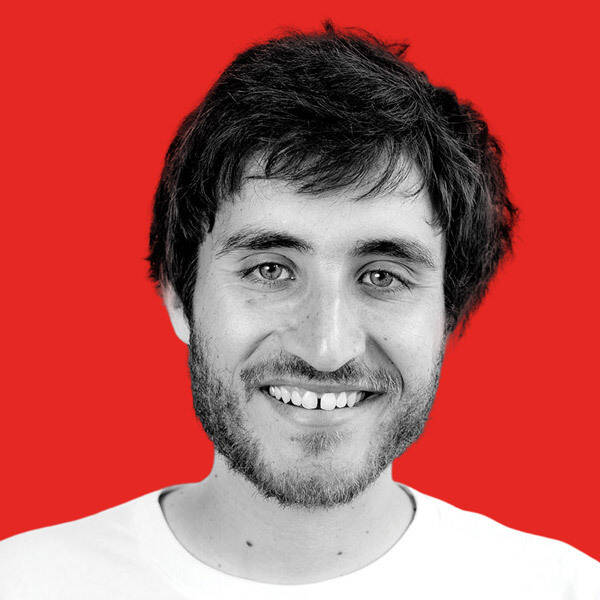 Day­ton Mar­tin­dale is a free­lance writer and for­mer asso­ciate edi­tor at In These Times. His work has also appeared in Boston Review, Earth Island Jour­nal, Har­bin­ger and The Next Sys­tem Project. Fol­low him on Twit­ter: @DaytonRMartind.