The Democratic Socialists Scored Some Big Wins. Here's What They're Planning Next.
A conversation with Christian Bowe, national political committee member of the Democratic Socialists of America.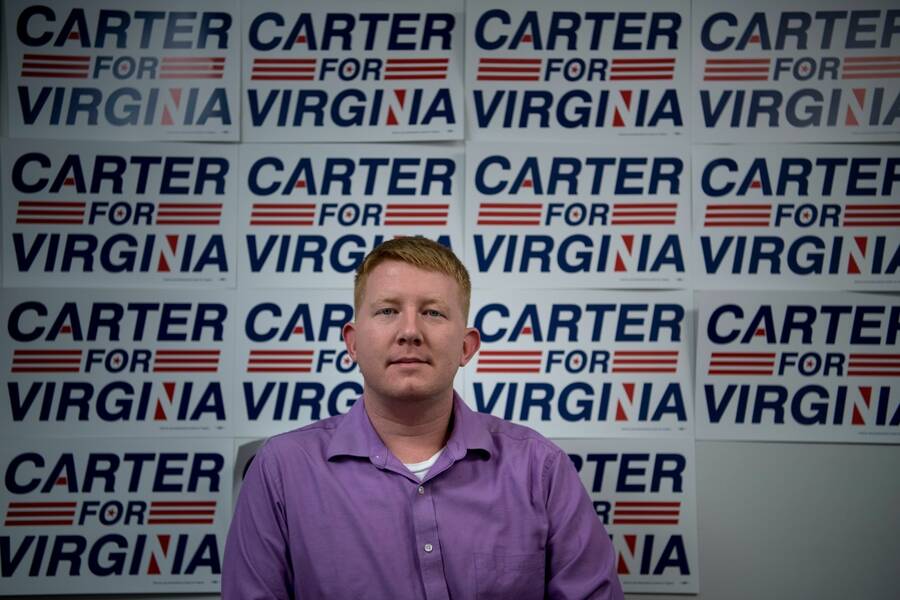 There was a lot of good news for pro­gres­sives in Tues­day night's elec­tion. Gov. Chris Christie will be replaced by Phil Mur­phy in New Jer­sey, giv­ing the Demo­c­ra­t­ic Par­ty full con­trol of the state. Demo­c­rat Ralph Northam beat his GOP oppo­nent Ed Gille­spie in Vir­ginia. With the elec­tion of Lar­ry Kras­ner, Philadel­phia will now have an unapolo­get­i­cal­ly pro­gres­sive dis­trict attor­ney who has rep­re­sent­ed Black Lives Mat­ter and Occu­py orga­niz­ers in court.
Our national electoral work is just getting off the ground, and our infrastructure is rapidly improving.
Also among last night's win­ners were the Demo­c­ra­t­ic Social­ists of Amer­i­ca (DSA), which saw 15 mem­bers elect­ed to office across 13 states — and not just in deep blue cities and districts.
Ross Groot­ers will join the City Coun­cil in Pleas­ant Hill, Ia., along with Denise Joy in Billings, Mont. and Seema Singh Perez in Knoxville, Tenn. Two avowed demo­c­ra­t­ic social­ists — JT Scott and Ben Ewen-Camp­en — will join the Board of Alder­man in Somerville, Mass., and DSA mem­ber Lee Carter will join Vir­gini­a's House of Del­e­gates. Tuesday's elec­tion will bring the grand total of DSA mem­bers in elect­ed office to 35. At the con­ven­tion in August, DSA decid­ed to pri­or­i­tize elec­toral work. Three months lat­er, that deci­sion appears to have paid off.
To hear more about the DSA's suc­cess, In These Times spoke with Chris­t­ian Bowe, a mem­ber of DSA's Nation­al Polit­i­cal Com­mit­tee who helped coor­di­nate the group's elec­toral efforts.
Kate Aronoff: What did orga­niz­ing for these vic­to­ries look like on the ground?
Chris­t­ian Bowe: Chap­ters with major can­di­dates like city coun­cil can­di­date Jon Grant in Seat­tle, Wa. and Lee Carter in Va. were pledg­ing to knock on 10,000 doors, and they end­ed up reach­ing well over 20,000. In some cas­es, like Jabari Brisport run­ning for City Coun­cil in Brook­lyn, N.Y., we worked to get him his own bal­lot line. (Note: Brisport ran on both the Green Par­ty and Social­ist bal­lot lines and won near­ly 30 per­cent of the vote.) In oth­er cas­es, we set up a nation­al phone bank to help our five nation­al­ly endorsed can­di­dates: Jon Grant in Seat­tle, Wash., Gin­ger Jentzen in Min­neapo­lis, Minn., JT Scott in Somerville, Mass., Jabari Brisport in New York, N.Y. and Tris­tan Rad­er in Cuya­hoga Coun­ty, Oh.
Kate: Have you seen DSA mem­bers get more excit­ed about doing elec­toral orga­niz­ing? What do you think is dri­ving that?
Chris­t­ian: We've been try­ing to fig­ure out our rela­tion­ship to DSA's past strat­e­gy of Demo­c­ra­t­ic Par­ty realign­ment and oper­at­ing through an inside-out­side strat­e­gy to some­thing clos­er to a clear elec­toral strat­e­gy. Specif­i­cal­ly, how do our can­di­dates build social­ism and pro­vide wins for the work­ing class? Many of our can­di­dates are young, so they can run again mul­ti­ple times. It will take the social­ist Left some time. We were def­i­nite­ly inspired by Jere­my Cor­byn and the Labour Left­'s gains in the Unit­ed King­dom. We know we can't for­feit elec­toral work to our ene­mies. We can do this work even better.
Kate: What's next for DSA's elec­toral plans?
Chris­t­ian: We'll def­i­nite­ly be run­ning more cam­paigns in 2018, and even bet­ter ones with more capac­i­ty. Our nation­al elec­toral work is just get­ting off the ground, and our infra­struc­ture is rapid­ly improv­ing. The peo­ple work­ing to help nation­al­ly are some of the best young elec­toral minds in the coun­try. I'm cur­rent­ly in the process of writ­ing our nation­al elec­toral strat­e­gy for the next two years, and I'm on-board­ing very good peo­ple to help out. We weren't expect­ing much this cycle, because every­one is lay­ing the ground­work for 2018. We thought we'd pick up five wins and got 15 instead.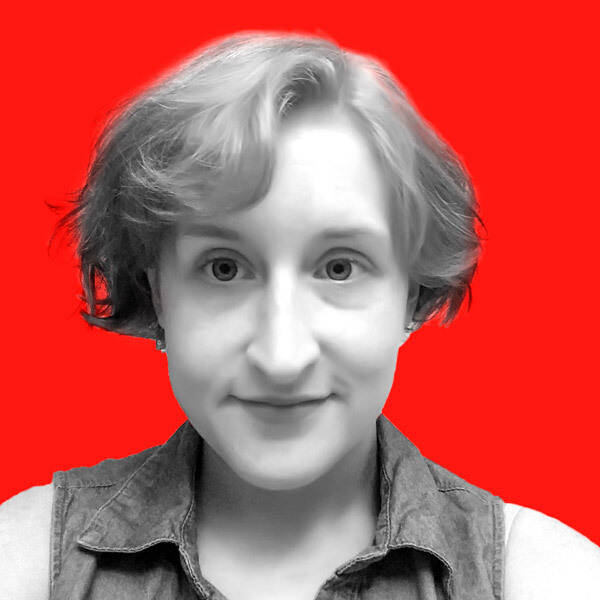 Kate Aronoff
is a Brook­lyn-based jour­nal­ist cov­er­ing cli­mate and U.S. pol­i­tics, and a con­tribut­ing writer at The Inter­cept. Fol­low her on Twit­ter @katearonoff.