While Mainstream Democrats Fumble, Bernie Sanders Is Modeling a Serious Response to Coronavirus
Democrats make a huge mistake by shying away from a robust material response to the crisis.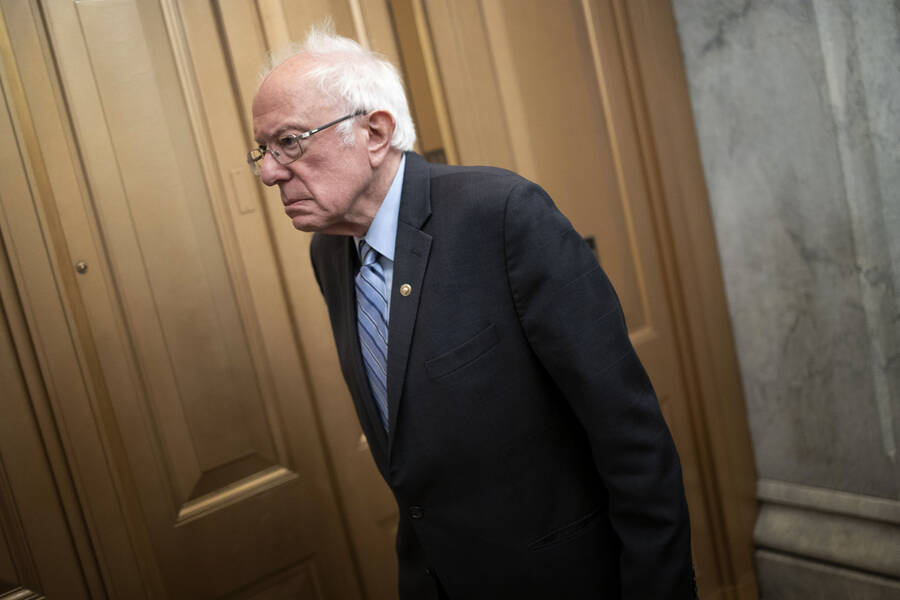 The esca­lat­ing coro­n­avirus pan­dem­ic, still in its ear­ly days in the Unit­ed States, has already upend­ed Amer­i­can life. With­in days, the country's res­i­dents have begun to tran­si­tion into an unprece­dent­ed phase of social lock­down: many work­places have required or encour­aged employ­ees to work from home, and over 40 states have tem­porar­i­ly closed some or all schools. Across the coun­try, pub­lic gath­er­ing spaces includ­ing the­atres, are­nas, bars, restau­rants and retail­ers are also shut­tered, fur­lough­ing or lay­ing off thou­sands of workers.
We are facing an emergency that will lay bare every gross inequality in American life.
The longer that major sec­tors of the econ­o­my — large­ly kept hum­ming by low-waged and tipped work­ers — go with­out cus­tomers, the worse the aggre­gate impact of these devel­op­ments will be. As more and more work­ers lose their income amid the com­ing major eco­nom­ic down­turn, their abil­i­ty to secure basic needs like food, util­i­ties, hous­ing and health­care will be seri­ous­ly threatened.
Those who will see their pay fall due to clo­sures, busi­ness slumps or care duties in light of can­celed class­es will still face ruinous finan­cial oblig­a­tions. Pre­car­i­ous and poor work­ers will have lit­tle wig­gle room as small busi­ness own­ers strug­gle to keep shops open. Health­care access will be ham­pered by tighter fam­i­ly bud­gets and wide­spread loss of employ­er-spon­sored insur­ance. This dire sit­u­a­tion clear­ly demands a dra­mat­ic polit­i­cal response, but so far many Democ­rats have been reluc­tant to rise to the polit­i­cal moment.
To stave off the extreme harms promised by the pan­dem­ic, Speak­er of the House Nan­cy Pelosi (D‑Calif.) has resist­ed uni­ver­sal mea­sures, opt­ing instead for means-test­ing in the face of unprece­dent­ed social chaos. The two-week sick leave bill she cham­pi­oned con­tained major carve-outs, com­pris­ing up to 80% of the total work­force. The bill exempts employ­ers with 500 work­ers or more, and allows small employ­ers to opt-out as well. More­over, as Adam John­son and Sarah Lazare point out at Jacobin, the bill con­tains no pro­vi­sions for often pre­car­i­ous free­lance and gig work­ers, leav­ing them more vul­ner­a­ble to the dual pres­sures of lost income and illness.
While Pelosi's defend­ers may be inclined to defend the move as the best pos­si­ble result of a painful com­pro­mise, that's not the argu­ment she her­self made: ​"I don't sup­port U.S. tax­pay­er mon­ey sub­si­diz­ing cor­po­ra­tions to pro­vide ben­e­fits to work­ers that they should already be pro­vid­ing," Pelosi tweet­ed. Her deputy chief of staff was even more explic­it: ​"As con­gress con­sid­ers the next steps, the Speak­er believes we should look at refund­able tax cred­its, expand­ed UI & direct pay­ments — but MUST be targeted."
Their hes­i­ta­tion is espe­cial­ly trou­bling giv­en that Repub­li­cans appear to be pub­licly coa­lesc­ing around the idea of uni­ver­sal cash relief. Sen. Mitt Rom­ney (R‑Utah) expressed ear­ly sup­port for the idea, propos­ing a $1,000 pay out to every Amer­i­can. Trea­sury Sec­re­tary Steve Mnuchin told reporters at a press con­fer­ence Tues­day that the Trump admin­is­tra­tion planned to send out checks with­in two weeks, while Pelosi report­ed­ly remained stead­fast in her oppo­si­tion. Sen. Kamala Har­ris (D‑Calif.), for her part, has put for­ward a plan call­ing for $500 in pay­ments to each fam­i­ly — a far more pal­try sum.
To be sure, this rhetor­i­cal diver­gence hard­ly sug­gests that Repub­li­cans are on the verge of becom­ing a work­ers' par­ty, espe­cial­ly as many of their plans include means-test­ing. But that they're able to occu­py even a rhetor­i­cal space to the left of a dis­joint­ed mes­sage from elect­ed Democ­rats is a fail­ure — what Kate Aronoff at the New Repub­lic calls a ​"realign­ment from hell." While expan­sions on the wide­ly panned bill are being debat­ed among House Democ­rats, it's unclear whether these will replace, sup­plant or sim­ply act as bar­gain­ing lever­age over fur­ther legislation.
The coro­n­avirus pan­dem­ic presents an oppor­tu­ni­ty to make an urgent case that very few elect­ed offi­cials so far are mak­ing: We are fac­ing an emer­gency that will lay bare every gross inequal­i­ty in Amer­i­can life, and the only hope of mit­i­gat­ing the mass suf­fer­ing that lies ahead is a colos­sal pub­lic invest­ment in what's nec­es­sary to ensure dig­ni­fied lives.
Keep­ing fam­i­lies sta­ble requires uni­ver­sal­i­ty and equi­ty, which can be cor­rect­ed lat­er through pro­gres­sive tax­a­tion. Forc­ing peo­ple to con­tend with admin­is­tra­tive quag­mires in the midst of a cri­sis guar­an­tees that far too many fall into the cracks. Sen. Bernie Sanders (I‑Vt.) has pre­sent­ed a bold $2 tril­lion plan includ­ing direct month­ly cash pay­outs of $2,000 to every house­hold, 100% pay­ment of unem­ploy­ment ben­e­fits for every­one who los­es their job as a result of the cri­sis as well as mora­to­ri­ums on evic­tions, fore­clo­sures, util­i­ty shut­offs and loan pay­ments. A sim­i­lar set of pro­pos­als was put for­ward Wednes­day by House Finan­cial Ser­vices Chair­woman Max­ine Waters, includ­ing bil­lions of dol­lars in grants to small businesses.
These are the types of poli­cies begin to meet the scale of the cri­sis — and rep­re­sent the clear way for­ward for a par­ty that claims to rep­re­sent work­ing people.
When asked by a reporter about his plans for his ail­ing pres­i­den­tial cam­paign in light of the coro­n­avirus pan­dem­ic on Wednes­day, Sanders respond­ed, ​"I'm deal­ing with a fuck­ing glob­al crisis…right now I'm try­ing to do my best to make sure we don't have an eco­nom­ic melt­down and that peo­ple don't die. Is that enough for you to keep busy today?"
That's the type of urgency this cri­sis requires, and Sanders, Waters and oth­er left-lean­ing offi­cials are show­ing what real lead­er­ship looks like under these dire con­di­tions. Demo­c­ra­t­ic lead­ers should join in and get busy with them.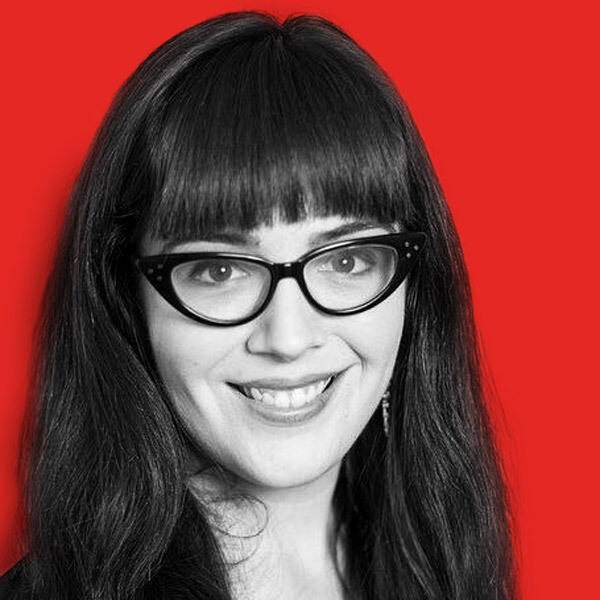 Natal­ie Shure
is a Los Ange­les-based writer and researcher whose work focus­es on his­to­ry, health, and politics.