The Democrats' COBRA Proposal Is an Insurance Industry Bailout
We keep handing more money to the very for-profit insurance industry that is failing us.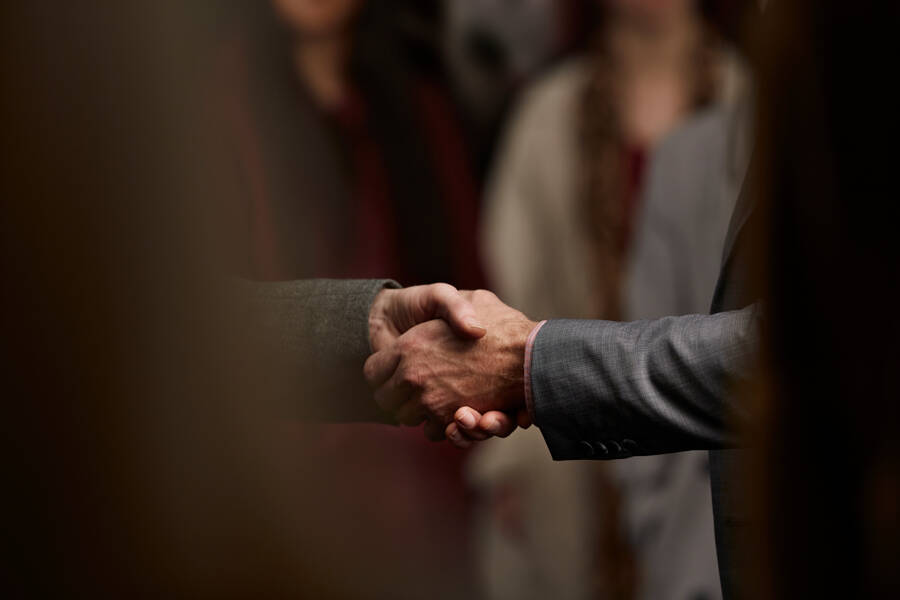 More than 22 mil­lion Amer­i­cans have filed for unem­ploy­ment the last four weeks in light of lay­offs, busi­ness clo­sures and cratered demand asso­ci­at­ed with the coro­n­avirus pan­dem­ic. Such unprece­dent­ed job loss would spark social dis­as­ter in any cir­cum­stance. But it's par­tic­u­lar­ly cat­a­stroph­ic when rough­ly half of adults access health­care for them­selves and their fam­i­lies through employ­er-spon­sored insur­ance, mean­ing that mil­lions of peo­ple stand to lose their plans in the midst of a glob­al health emer­gency and accom­pa­ny­ing recession.
Private insurers' business models will always depend on jacking up premiums and paying for less care, which explains why both premiums and deductibles have risen substantially since the implementation of the ACA.
Accord­ing to Vox, the Democ­rats are work­ing on a plan to alle­vi­ate this prob­lem in the lat­est stim­u­lus pack­age: a pro­vi­sion to sub­si­dize 100% of COBRA insur­ance pre­mi­ums for six months. While such a move would improve upon the sta­tus quo, it also falls seri­ous­ly short of meet­ing patients' needs, and high­lights the irra­tional­i­ty of build­ing a health­care financ­ing sys­tem atop a for-prof­it insur­ance indus­try, whose bot­tom-line inter­ests will nev­er align with the public's.
It's hard­ly tough to rat­tle off exam­ples of tur­moil wrought by the frac­tured health insur­ance sys­tem, but cov­er­age gaps are among the more obvi­ous. Insur­ing peo­ple through full-time jobs — a sort of his­tor­i­cal acci­dent root­ed in the expan­sion of fringe ben­e­fits in lieu of wage hikes dur­ing World War II — has an incred­i­bly obvi­ous flaw: Peo­ple change or lose jobs on a con­stant basis. Such peo­ple are very like­ly to lose insur­ance cov­er­age, at least for a time, leav­ing them with crum­my options: If they get a new job or opt for a spouse's insur­ance, they may not be eli­gi­ble to enroll for ben­e­fits for a month or more. If they sign up for Med­ic­aid or indi­vid­ual plans through state mar­ket­places, they may face wait­ing peri­ods and lose access to trust­ed providers. If they enroll in a short-term plan, they may lack cov­er­age for many crit­i­cal services.
Enter COBRA, named for the Con­sol­i­dat­ed Omnibus Bud­get Rec­on­cil­i­a­tion Act of 1985, which carved out a pro­gram to allow work­ers to main­tain health cov­er­age after leav­ing their jobs. This has the advan­tage of smooth­ing out the gaps between plans and sav­ing peo­ple the pain of start­ing their deductibles over, or chang­ing insur­ers and providers, but comes with a major down­side: The work­er is respon­si­ble for pay­ing both the employ­er and employ­ee por­tion of the pre­mi­um, which is pro­hib­i­tive­ly expen­sive. Employ­ers, on aver­age, pay around 82% of insur­ance pre­mi­ums, stick­ing would-be COBRA enrollees with a bill around six times high­er than they're used to. It's no sur­prise, then, that COBRA has nev­er been immense­ly pop­u­lar: It has around a 10% uptake rate, and is even less obvi­ous­ly use­ful since the Afford­able Care Act (ACA) shored up and reg­u­lat­ed an indi­vid­ual mar­ket many peo­ple had been pre­vi­ous­ly locked out of. As part of the 2009 stim­u­lus, 65% of COBRA sub­si­dies were tem­porar­i­ly cov­ered by the fed­er­al gov­ern­ment — a price that some­what boost­ed enroll­ment, but still left the cov­er­age large­ly out of reach.
Accord­ing to Vox reporter Ella Nilsen, who says she exclu­sive­ly viewed the bill, the leg­is­la­tion would cov­er 100% of employ­er and employ­ee con­tri­bu­tions to the pre­mi­um, plus the 2% admin­is­tra­tion fee. Such mea­sures would almost cer­tain­ly make this form of cov­er­age exten­sion the best exist­ing option for most peo­ple eli­gi­ble for it. But it's worth unpack­ing just how mad­den­ing it is that the best mech­a­nism we have to keep mil­lions of peo­ple from get­ting boot­ed out of the health­care sys­tem is to fork over even more mon­ey to the pri­vate insur­ers whose very busi­ness mod­el depends on gate­keep­ing. Keep­ing insur­ance firms prof­itable means con­trol­ling who gets what kind of care: Restric­tive enroll­ment peri­ods, for exam­ple, lock peo­ple out of need­ed cov­er­age for most of the year, nar­row provider net­works rel­e­gate patients only to spe­cial­ly con­tract­ed providers, and pri­or autho­riza­tion rules erect bureau­crat­ic obsta­cles that make it hard­er for providers to make care decisions.
In oth­er words, we're in this cri­sis pre­cise­ly because pri­vate­ly financed health­care has left us vul­ner­a­ble, and the terms of the solu­tion will be immense­ly favor­able to insur­ance com­pa­nies, which is prob­a­bly why they explic­it­ly lob­bied for it ear­li­er this month. But if pri­vate health insur­ance remains most people's entry point into the health­care sys­tem, its role pro­vides lit­er­al­ly noth­ing of val­ue, and there's no func­tion pri­vate insur­ers per­form that couldn't be done more equi­tably and effi­cient­ly by the pub­lic sector.
"I would call it a bailout for them," Wen­dell Pot­ter, for­mer vice pres­i­dent of Cigna and cur­rent Medicare for All advo­cate told In These Times by phone. ​"Con­gress needs to fig­ure out the most pru­dent way to make sure those folks who are los­ing their jobs — regard­less of whether they had employ­er-based cov­er­age or not — have access to health­care, but this is not a good way to do it." As Pot­ter not­ed, employ­er-based cov­er­age is already a sort of priv­i­lege rel­a­tive to the over­all work­force: Many jobs, includ­ing those held by a siz­able swath of the recent­ly unem­ployed, don't offer it at all, and those that do come with ben­e­fits pack­ages that vary wide­ly by posi­tion or com­pa­ny — unjus­ti­fi­able inequities that would be rei­fied through the expan­sion of COBRA, which hard­ly does much good for peo­ple who don't qual­i­fy for it. Instead, Pot­ter argued, we should be focus­ing on solu­tions that rely on uni­ver­sal pub­lic financ­ing, like Rep­re­sen­ta­tive Prami­la Jaya­pal and Sen­a­tor Bernie Sanders' plan for emer­gency Medicare coverage.
Ulti­mate­ly, even if hik­ing up COBRA sub­si­dies would help peo­ple with­in the cur­rent con­text of a pos­i­tive­ly bat­ty health­care financ­ing sys­tem — just as pre­mi­um sub­si­dies through the ACA did — it's worth not­ing how des­per­ate­ly pri­vate insur­ance firms require pub­lic fund­ing to per­form basic func­tions less sat­is­fac­to­ri­ly than their peer pro­grams in the pub­lic sec­tor. Pri­vate insur­ers' busi­ness mod­els will always depend on jack­ing up pre­mi­ums and pay­ing for less care, which explains why both pre­mi­ums and deductibles have risen sub­stan­tial­ly since the imple­men­ta­tion of the ACA. We quite lit­er­al­ly finance our health­care sys­tem through for-prof­it enti­ties with a vest­ed inter­est in not doing so. That's not a pol­i­cy prob­lem, it's an irre­deemable struc­tur­al one that can't be solved by pump­ing more pub­lic mon­ey into a non­sen­si­cal indus­try. We deserve a gov­ern­ment that's will­ing to admit it and stop try­ing, and instead pur­sue a path we already know works: a robust sin­gle-pay­er sys­tem that cov­ers every­one, and pro­vides care free at the point of use.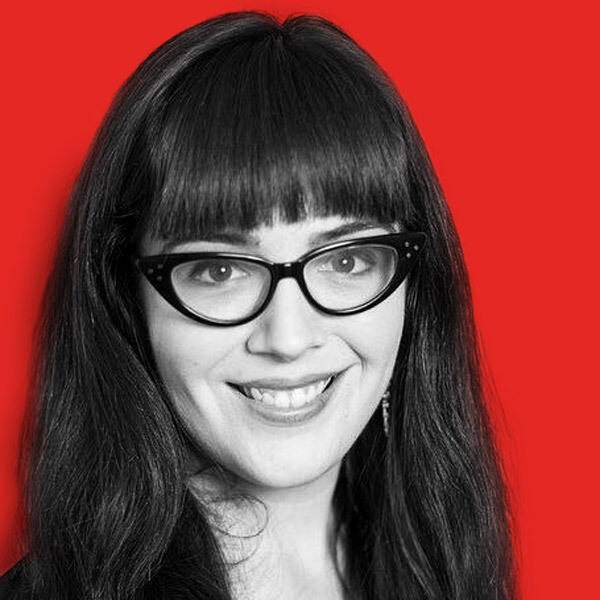 Natal­ie Shure
is a Los Ange­les-based writer and researcher whose work focus­es on his­to­ry, health, and politics.