Some­thing about 21st-cen­tu­ry war­fare brings out Washington's lust for his­tor­i­cal com­par­i­son. The moment the com­bat starts, law­mak­ers and the nation­al press corps inevitably por­tray every explo­sion, inva­sion, front­line dis­patch, polit­i­cal machi­na­tion and wartime icon as momen­tous repli­cas of the past's big moments and Great Men.
Pretending the Iraq conflict has concluded serves a purpose: to make America forget the consequences of permanent war.
9⁄11 was Pearl Har­bor. Col­in Powell's Iraq pre­sen­ta­tion at the Unit­ed Nations was Adlai Stevenson's Cuban Mis­sile Cri­sis con­fronta­tion. Embed­ded jour­nal­ists in Afghanistan strut­ted around like the intre­pid Wal­ter Cronkite on a for­eign bat­tle­field. George Bush was a Roo­sevelt­ian ​"war pres­i­dent." The Iraq inva­sion was D‑Day.
A byprod­uct of reporters' nar­cis­sism, politi­cians' van­i­ty and the Beltway's lock­step devo­tion to mil­i­tarism, this present-tense hagiog­ra­phy ascribes the pos­i­tive attrib­ut­es of san­i­tized his­to­ry to cur­rent events. And whether or not the analo­gies are appro­pri­ate, they inevitably help sell con­tem­po­rary actions – no mat­ter how ill-advised. As just one exam­ple: If 9⁄11 was Pearl Har­bor, as tele­vi­sion so often sug­gest­ed, then Amer­i­can couch pota­toes were bound to see ​"shock and awe" in Bagh­dad as a ratio­nal reprise of the atom­ic bomb in Hiroshima.
Of course, after we were told sev­en years ago that ​"major com­bat oper­a­tions in Iraq have end­ed," and after an his­tor­i­cal­ly unique con­flict that has last­ed longer than almost any oth­er, you might think the press would start ques­tion­ing the government's mar­tial stage­craft. You might also think all the com­par­isons to the past would stop. Instead, D.C. jour­nal­ists and law­mak­ers are now cel­e­brat­ing the sup­posed with­draw­al from Iraq, implic­it­ly pre­sent­ing the White House's August announce­ment as the sec­ond com­ing of V‑J Day.
The trou­ble is that the announce­ment is any­thing but, because the war isn't even close to over. And we know that because the mil­i­tary is qui­et­ly acknowl­edg­ing as much.
Just beyond pun­dits' soar­ing paeans and Pres­i­dent Obama's his­to­ry-ref­er­enc­ing dec­la­ra­tion of vic­to­ry, the Pen­ta­gon admits ​"noth­ing will change." That isn't a para­phrase – it's a direct quote from the Army's chief spokesman in Iraq. It came just before a Col­orado Springs Gazette dis­patch quot­ed anoth­er mil­i­tary offi­cial say­ing ​"our mis­sion has not changed." The arti­cle then went on to point out that ​"cur­rent and sched­uled deploy­ments will resume as planned," as 50,000 sol­diers remain sta­tioned in Iraq.
"Amer­i­can troops in Iraq will still go into harm's way," notes the Brook­ings Institution's Ken­neth Pol­lack. ​"Amer­i­can pilots will still fly com­bat mis­sions in sup­port of Iraqi ground forces, and Amer­i­can spe­cial forces will still face off against Iraqi ter­ror­ist groups in high-inten­si­ty oper­a­tions … (The Unit­ed States) will prob­a­bly face casu­al­ties there­in the years to come, regard­less of how we label our mis­sion there."
The truth, in short, is clear: Despite Wash­ing­ton por­tray­ing this month's Iraq announce­ment as anoth­er big hap­py event cre­at­ed by Great Men, the only his­to­ry that's tru­ly ger­mane to this moment is the kind that may por­tend future misfortune.
Notice that the White House has tak­en to say­ing that the remain­ing Amer­i­can troops are mere­ly serv­ing with the Iraqi army in an ​"advise-and-assist" role. Notice, too, that these same offi­cials are now tout­ing the Iraqi­fi­ca­tion of that nation's security.
Con­sid­er­ing this, if his­tor­i­cal alle­go­ry must infuse America's for­eign pol­i­cy dis­course, shouldn't reporters be pon­der­ing how our gov­ern­ment decep­tive­ly employed the same ​"mil­i­tary advis­er" moniker in the dis­as­trous Viet­nam buildup? And shouldn't elect­ed offi­cials remem­ber that ​"Viet­namiza­tion" was the seem­ing­ly pro-with­draw­al panacea float­ed four blood-soaked years before U.S. forces final­ly left South­east Asia?
Sure they should – but they don't because it's eas­i­er to pre­tend this is just anoth­er gauzy snip­pet in a sac­cha­rine His­to­ry Chan­nel doc­u­men­tary. And it's not just eas­i­er – as with most present-tense hagiog­ra­phy, pre­tend­ing the Iraq con­flict has con­clud­ed serves a delib­er­ate pur­pose: to make Amer­i­ca for­get the alto­geth­er unglam­orous con­se­quences of per­ma­nent war.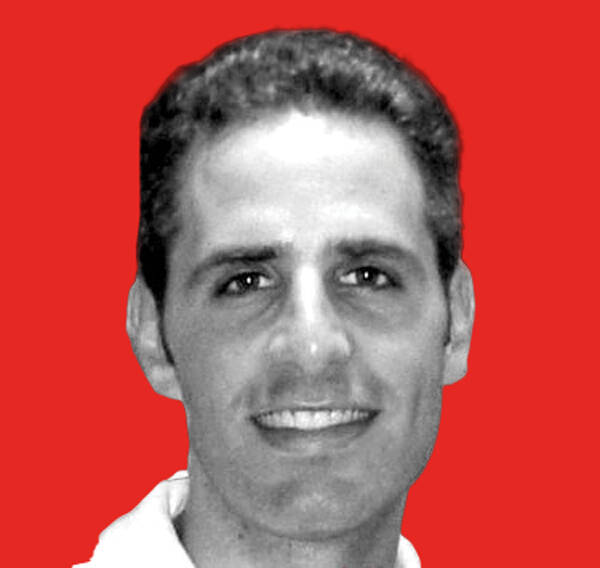 David Siro­ta
is an award­win­ning inves­tiga­tive jour­nal­ist and an
In These Times
senior edi­tor. He served as speech writer for Bernie Sanders'
2020
cam­paign. Fol­low him on Twit­ter @davidsirota.