Leaked DNC Emails Show How Blatantly Democrats Trade Access For Donations
The WikiLeaks dump reveals an entrenched pay-to-play culture within the Democratic Party.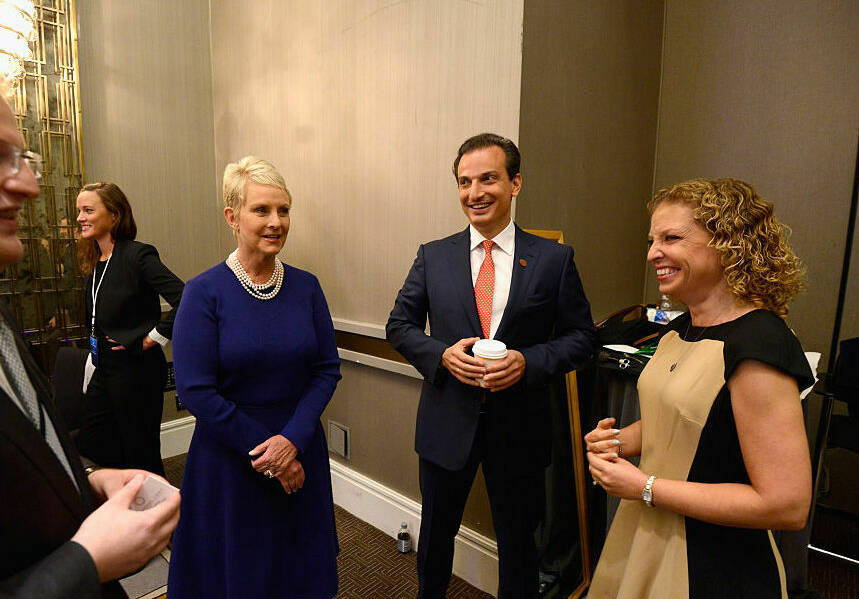 In 2012, political scientist Martin Gilens surveyed five decades' worth of public opinion polling and legislative records. He found a distinct pattern: If you were poor, or even middle class, what you thought had virtually no impact on the policies the government enacted. If you were wealthy, however, it was another story. ​"If rich people are in favor, the policy is significantly more likely to become law," he wrote.
The emails illustrate a pervasive culture of pay-to-play within the Democratic party, where wealthy donors are granted the type of unprecedented access to party officials and lawmakers that ordinary citizens can only dream of, all in the hope that doing so will unlock access to their checkbooks.
Some of the nearly 20,000 Democratic National Committee (DNC) emails released by WikiLeaks last Friday may help to explain why. As well as exposing that the supposedly neutral DNC seemingly worked to undermine the Sanders campaign, the emails show a Democratic party where the practice of paying for access is alive and well. They illustrate a pervasive culture of pay-to-play within the Democratic Party, where wealthy donors are granted the type of unprecedented access to party officials and lawmakers that ordinary citizens can only dream of, all in the hope that doing so will unlock access to their checkbooks.
In advance of this week's Democratic National Convention in Philadelphia, the DNC was engaged in a furious scramble for cash. In an April 25 email, one staffer sent Naomi Aberly, a vice chairwoman of the DNC's national finance committee and major Democratic fundraiser, a list of donors to contact ​"who have maxed the past few years but have yet to max this year."
In other emails, DNC staffers discussed using FEC records ​"to research existing DNC donors." ​"It's a way to evaluate which of our donors have greater giving capacity, and gives us prospects for reaching out for an ask," wrote technical financial manager Matt Johnson.
Part of this scramble involved selling special ​"convention packages" to big money donors that promised them ever more impressive perks the more money they gave or raised.
One of the documents released by WikiLeaks outlines these packages. The top-tiered package, called ​"Rittenhouse Square," promises any individual who either raises $1.25 million or gives $467,600 to the DNC by June 1 a variety of benefits. Along with ​"priority booking in a premiere hotel," nightly access to VIP lounges and parties, and an exclusive photo opportunity, the package also tempts donors with seats at ​"an exclusive roundtable and campaign briefing with high-level Democratic officials," and participation in various business roundtables and industry panels taking place throughout the event.
Lower tiers offer similar, albeit less generous, perks. The ​"Main Line" package, for instance — for which individuals must either raise $250,000 or donate $66,800 — only provides two seats at roundtables with Democratic officials instead of six.
The emails show that DNC staffers were heavily pushing these packages on wealthy donors in the run up to the Convention, and suggest that the money-for-access quid pro quo was understood by all parties. In May, two staffers — National Finance Director Jordan Kaplan and Mid-Atlantic Finance Director Alexandra Shapiro—exchanged emails about pinning down a wealthy donor, California surgeon John Maa, to attend a DNC roundtable between Democratic officials and donors. ​"He knows that he needs to give to us to come to this thing and I'm pitching a convention package with it too," Shapiro told Kaplan. ​"It'll be fine."
Emails also show staffers pitching the convention packages to Scott Wallace, co-chair of the progressive organization Wallace Global Fund, and his wife ("You currently qualify for the ​'MainLine' package and will qualify for the next level up, the ​'Fairmount' package if you each give $33,400 this year again"), and discussing pushing the packages on other donors.
Kaplan sent an email in late April to finance chair Zachary Allen asking him to step up his solicitation. ​"I see a total of 7 donor contacts for the week," he wrote. ​"I would like to see that up to 15 per week which is simply 3 a day."
In another email, he appeared to be disappointed at the dollar totals that were coming in. ​"Why are there so many small dollar contributions," he asked.
Allen was courting some big names for the convention packages at the time. According to his memo, these included billionaire computer scientist, hedge fund manager and Obama advisor David Shaw; Google executive Jonathan Bellack; film producer and Cuomo family member Maria Cuomo Cole; and Hans Humes, whose hedge fund GreyLock Capital Management held up Greek bailout funds in 2012 to protect its bottom line.
The DNC also used pre-convention events to push donors who were on the fence to buy the packages. One such event was a DNC Donor Reception to be held in Philadelphia on May 5, which, according to a briefing, was ​"part of a site visit for DNC donors and PACs" that would feature Pennsylvania Sen. Bob Casey, DNC Chair Debbie Wasserman Schultz and two other Democratic officials. The attendee list included representatives from ammunition manufacturer Day & Zimmermann, infrastructure investment firm SteelRiver, real estate firm Terranova Corp. and Home Depot.
"The purpose of this reception is to keep the donors motivated about the convention and encourage further giving to the DNC," the briefing states. It outlines a strict schedule for Wasserman Schultz, with exactly 35 minutes of mixing and mingling.
An earlier memo on that event from finance chair Zachary Allen and director of data and strategic initiatives Dan Parrish states that ​"Inviting folks with packages and those on the cusp of one to the May 5th site visit" was part of their ​"Convention Strategy."
But it is in various events held throughout May that the DNC's pay-to-play culture is most evident. Two briefings included in the leaks explain that at a May 18 off-the-record, closed-to-the-press discussion, for example, over 20 long-time donors from the Mid-Atlantic area would have the opportunity to sit down with Wasserman Schultz and other DNC officials. Not only that, but the Washington, D.C., event would also see a visit from President Obama.
"[The donors] are interested in a conversation focused on business and economic concerns but many are also committed to education and social issues," says one briefing, meant for Obama. It outlines who the various attendees are, their connection to the DNC and when the last time Obama met them was, presumably to facilitate his eventual mingling. In one case, he is informed he last saw a donor at a November 2015 event for the stage musical Hamilton. As well as authors and diplomats, the guest list featured a plethora of corporate lawyers and investors, as well as Phil Munger, son of billionaire Berkshire Hathaway vice chairman Charles Munger.
The President, the emails show, was a hot commodity for donors. When a friend of entrepreneur Paresh Ghelani told a DNC staffer that he would be ​"EXTREMELY interested in attending" an event that would feature the president ("This is all contingent upon President Obama speaking and having a roundtable … that is what Paresh is MOST interested in doing"), the staffer replied that she would keep him in mind for future events: ​"I'm happy to keep you in the loop about [other] opportunities for him so that we can ensure he writes his check and gets his event!" A month later, she informed the friend about the May 18 roundtable, though Ghelani would ultimately be unable to attend.
As has already been reported elsewhere, the day before the roundtable, Kaplan and Shapiro had a testy exchange over which donor would get a seat next to President Obama at the event. Kaplan wanted to give it to Phil Munger, ​"one of the largest Democratic donors in the country," as a way of encouraging his generosity.
The emails show that staff had considered a variety of other names for the roundtable, showing the types of industries whose representatives are granted access to top Democratic officials in order to eke out big money donations. When Shapiro asked senior advisor Andrew Wright about which calls ​"would be helpful on the roundtable front," he replied: ​"Benter. Ask for $334,000." ("Benter" is most likely billionaire horse-racing gambler and Democratic donor Bill Benter). Other names included real estate executive Connie Milstein (whose firm was reconstructing the Jefferson Hotel, where the event would take place); philanthropist Earl Stafford, Jr.; financial advisor Peter Glassman; and real estate developer Conrad Cafritz.
Although DNC staffers pursued donors eagerly, donors did not necessarily win their private respect. ​"If everyone comes we're looking at 28," wrote Shapiro, regarding attendance for the event. ​"If all these clowns drop off, we're looking at 20." Further in the chain, staffers discussed Phil Munger's generous giving to pro-Obama non-profit Organizing for Action. ​"What does he think he gets from them with all that $?" asked Shapiro.
Perhaps answering their own question, other documents show the special attention wealthy donors received from the party. Wasserman Schultz received several briefings for one-on-one meetings with big money donors, complete with bios on the donors. One was shipping magnate George Logothetis, who the briefing notes was committed to donating. ​"We discussed convention packages with his staff on Thursday," it reads.
It wasn't just prospective convention package buyers who received special access. Another email, this one from Lester Coney, a top Obama fundraiser and executive vice president of financial services firm Mesirow, reveals the intertwining of money, political connections and private interests.
On May 17, Coney emailed the DNC's Midwest, Florida and Georgia Finance Director Clayton Cox about a client's interest in Minnesota Gov. Mark Dayton. ​"I have a very importance client/​friend needed access with someone within the administration [sic]," he wrote. ​"So I promise him I would investigate. The connection do not have to be the governor himself., just someone with clout within the administration [sic]."
Cox forwarded the email to Kaplan, telling him, ​"No idea what to tell him here." Kaplan replied: ​"I talked to him. I told him to call rt." ​"Rt" likely refers to former Minneapolis Mayor and DNC Vice Chair R.T. Rybak. Although it's unclear what, if anything, came of Coney's email, the casual nature of his request and Kaplan's response suggests such an appeal is not out of the ordinary.
The party's coddling of wealthy donors builds on data previously leaked by the hacker known as ​"Guccifer," who is believed to be the source of the WikiLeaks dump. One document released in June lists attendees to the DNC, how much they donated and their particular demands regarding accommodation at the convention ("He wants a suite. He was very adamant on this.").
Their five-star treatment also contrasts with that of the delegates to the convention, who serve an actual purpose at the event. Delegates must pay their own way, an increasingly impossible requirement given skyrocketing costs in Philadelphia. Some delegates have attempted to crowd-source funding for their trip, while others are sharing rooms with as many as four others.
The cost involved in attending the convention was cited by one Democratic official as a justification for appointing attendees as superdelegates: ​"For the last 20 years, four times a year, I pay my own way, my own ticket, I use my frequent flyer miles, I pay my own hotel room," says Elaine Kamarck, a DNC member who is a superdelegate herself. ​"You shouldn't give me a vote at the convention for all the free time I give to the Democratic Party?"
The party conventions this year are unprecedentedly suffused with cash. Congress eliminated public funding of nominating conventions in 2014, making this the first year in decades that they will be financed entirely by private money. At the same time, rule changes passed in the same year have allowed the parties to raise unprecedented amounts of money from any source, including lobbyists, corporations and Super PACs.
As the parties become increasingly reliant on wealthy donors to fund everything from their election campaigns to their nominating conventions, those with the biggest checkbooks ultimately have the loudest voices. It's not surprising, then, that to many the Democratic Party seems out of step with not just its grass roots, but its history of standing up for working people.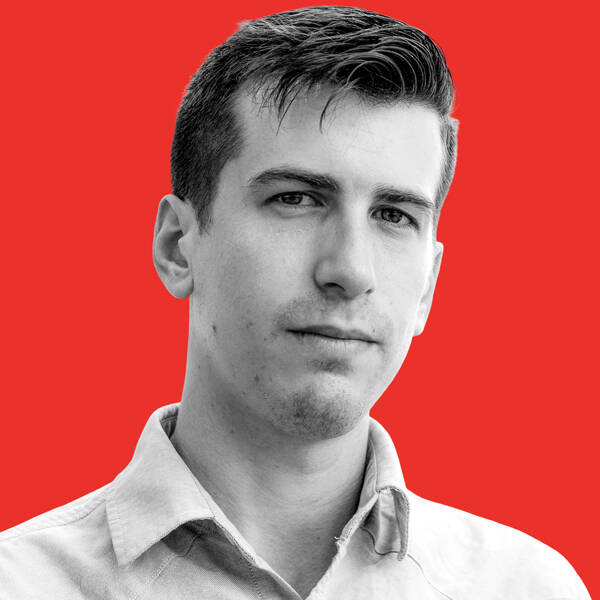 Branko Marcetic is a staff writer at Jacobin magazine and a 2019-2020 Leonard C. Goodman Institute for Investigative Reporting fellow. He is the author of Yesterday's Man: The Case Against Joe Biden.