Who Has The Right to Track You?
As states begin to rein in mass surveillance, corporations argue that they have a right to collect data.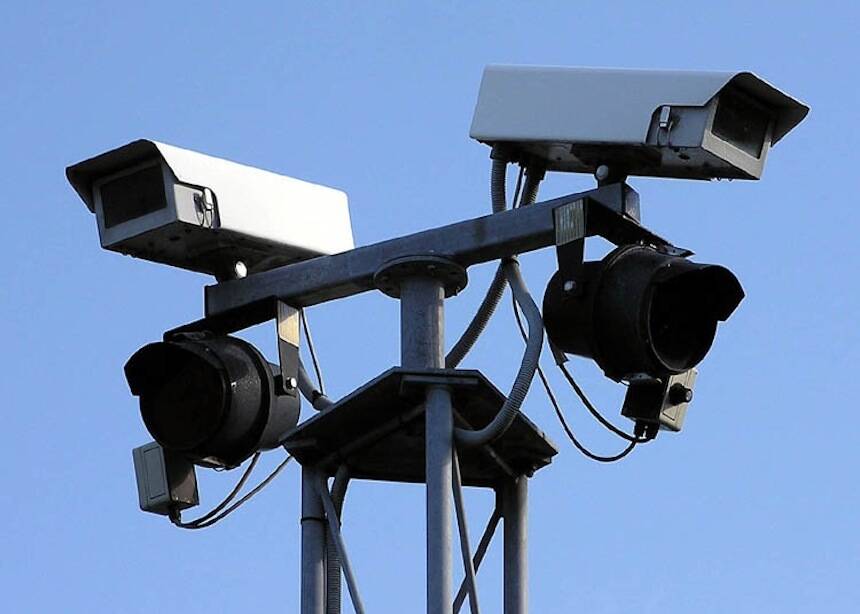 Do cor­po­ra­tions have a legal right to track your car? If you think that is a pure­ly aca­d­e­m­ic ques­tion, think again. Work­ing with groups like the Amer­i­can Civ­il Lib­er­ties Union, states are con­sid­er­ing laws to pre­vent pri­vate com­pa­nies from con­tin­u­ing to mass pho­to­graph license plates.
'This is the same argument that the NSA made in the face of public outcry about its collection of telephone metadata.'
This is one of the back­lash­es to the news about mass sur­veil­lance. How­ev­er, this back­lash is now fac­ing legal push­back from the cor­po­ra­tions who take the pho­tographs and then sell the data gleaned from the images.
In a law­suit against the state of Utah, Dig­i­tal Recog­ni­tion Net­work, Inc. and Vig­i­lant Solu­tions are attempt­ing to appro­pri­ate the ACLU's own pro-free speech argu­ments for them­selves. They argue that a recent Utah law ban­ning them from using auto­mat­ed cam­eras to col­lect images, loca­tions and times of license plates is a vio­la­tion of their own free speech rights. Indeed, in an inter­view, DRN's coun­sel Michael Carvin defends this prac­tice by not­ing, ​"Every­one has a First Amend­ment right to take these pho­tographs and dis­sem­i­nate this information."
He argues that a license plate is an inher­ent­ly pub­lic piece of information.
​"The only pur­pose of license plate infor­ma­tion is to iden­ti­fy a vehi­cle to mem­bers of the pub­lic," he says. ​"The gov­ern­ment has no prob­lem with peo­ple tak­ing pic­tures of license plates in a par­tic­u­lar loca­tion. But for some irra­tional rea­son it has a prob­lem with peo­ple tak­ing high speed pho­tographs of those license plates."
The anal­o­gy to an individual's right to take pho­tos only goes so far, though. Vigilant's web­site notes that ​"DRN fuels a nation­al net­work of more than 550 affil­i­ates," its track­ing ​"tech­nol­o­gy is used in every major met­ro­pol­i­tan area" and it ​"cap­tures data on over 50 mil­lion vehi­cles each month."
​"This is a com­pli­cat­ed area where we are going to need to care­ful­ly bal­ance First Amend­ment rights of cor­po­ra­tions ver­sus indi­vid­u­als pri­va­cy rights," says ACLU attor­ney Cather­ine Crump. ​"The mere fact that an indi­vid­ual has a First Amend­ment right doesn't mean that right is unlim­it­ed. There are cir­cum­stances under which the gov­ern­ment is free to reg­u­late speech."
Crump cit­ed the Fair Cred­it Report­ing Act and laws reg­u­lat­ing the dis­sem­i­na­tion of health infor­ma­tion as exam­ples of legal pri­va­cy-relat­ed restric­tions of speech rights.
​"One could argue that the pri­va­cy impli­ca­tions of a pri­vate indi­vid­ual tak­ing a pic­ture of a pub­lic place is suf­fi­cient­ly less than a com­pa­ny col­lect­ing mil­lions of license plate images," Crump says. ​"Espe­cial­ly with tech­nol­o­gy becom­ing more wide­spread and data­bas­es going back in time, there may be jus­ti­fi­ca­tion for regulation."
The Wall Street Jour­nal reports that DRN's own web­site boast­ed to its cor­po­rate clients that it can ​"com­bine auto­mo­tive data such as where mil­lions of peo­ple dri­ve their cars … with house­hold income and oth­er valu­able infor­ma­tion" so com­pa­nies can ​"pin­point con­sumers more effec­tive­ly." Yet, in announc­ing its law­suit, DRN and Vig­i­lant argue that their meth­ods do not vio­late indi­vid­ual pri­va­cy because the ​"data col­lect­ed, stored or pro­vid­ed to pri­vate com­pa­nies (and) to law enforce­ment … is anony­mous, in the sense that it does not con­tain per­son­al­ly iden­ti­fi­able information."
In response, Crump says: ​"This is the same argu­ment that the NSA made in the face of pub­lic out­cry about its col­lec­tion of tele­phone meta­da­ta, The argu­ment was essen­tial­ly, we're not col­lect­ing infor­ma­tion about peo­ple, we are col­lect­ing info about tele­phone num­bers. But every tele­phone num­ber is asso­ci­at­ed with an indi­vid­ual, just like a license plate is."
The courts could fol­low cor­po­rate per­son­hood prece­dents and strength­en First Amend­ment pro­tec­tions for pri­vate firms. Alter­nate­ly, the courts could more nar­row­ly rule on whether indi­vid­u­als' license plate infor­ma­tion is enti­tled to any min­i­mal pri­va­cy protections.
Either way, the spat epit­o­mizes how the col­li­sion of free speech rights, the desire for pri­vate and the expan­sion of data-col­lect­ing tech­nol­o­gy is rais­ing huge ques­tions about what is—and is not—pub­lic.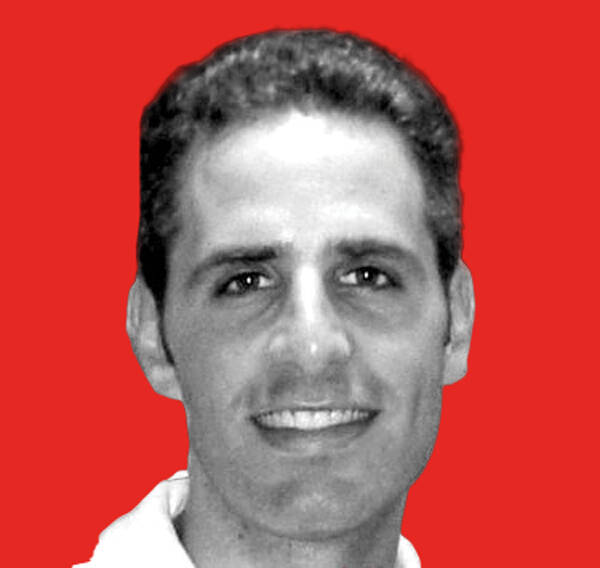 David Siro­ta
is an award­win­ning inves­tiga­tive jour­nal­ist and an
In These Times
senior edi­tor. He served as speech writer for Bernie Sanders'
2020
cam­paign. Fol­low him on Twit­ter @davidsirota.