As Anti-Choice Fundamentalists Descend on Alabama, One Abortion Doctor Refuses To Be Bullied
Dr. Willie Parker, the last abortion doctor in Mississippi, is bracing for a week of potentially violent protests in his hometown of Birmingham.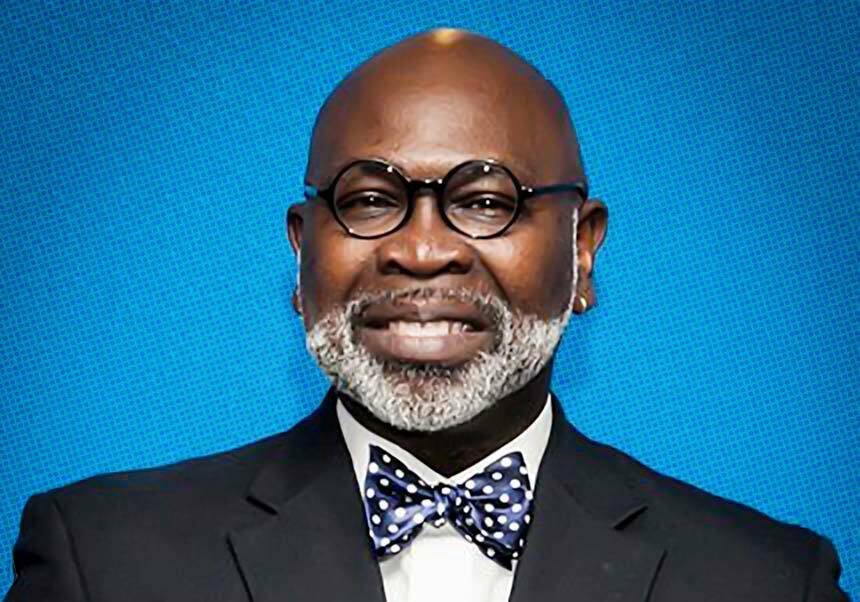 Dr. Willie Park­er and I both grew up in Alaba­ma: he in Birm­ing­ham and I in Huntsville. At 52, he is eight years old­er than me. But our lives nev­er inter­sect­ed until now. Park­er is an African-Amer­i­can, fem­i­nist, Chris­t­ian man who pro­vides abor­tions; I am a white, fem­i­nist, spir­i­tu­al but non-Chris­t­ian woman who defends clin­ics on behalf of Alaba­ma Repro­duc­tive Rights Advo­cates (ARRA).
'I decry as a Christian—where the most essential identity is love, compassion and nonviolence—the physical violence and the destruction of property that they do under the false guise of this faith.'
Park­er trav­els between clin­ics in Alaba­ma, Geor­gia and Mis­sis­sip­pi. He is the only abor­tion provider in Mis­sis­sipi. Tar­get­ed Reg­u­la­tion of Abor­tion Provider (TRAP) laws have shut down clin­ics in many states, includ­ing Mis­sis­sip­pi, by impos­ing unnec­es­sary, expen­sive and some­times impos­si­ble require­ments on clin­ics, such as min­i­mum hall­way widths. Abor­tion doc­tors face stig­ma and, in some cas­es, dan­ger; late-term abor­tion provider Dr. George Tiller was mur­dered in Kansas in 2009 by an anti-abor­tion extremist.
Providers in the South are attacked by many and defend­ed by few. But out­side of the Alaba­ma clin­ics a mul­ti-racial group stands vig­i­lant to pro­tect our doc­tors, nurs­es, staff and patients. Park­er is among a num­ber of black abor­tion providers in the Deep South who are com­mit­ted to repro­duc­tive jus­tice — a con­cept that goes beyond abor­tion rights to encom­pass the rights to birth con­trol and par­ent­ing, and acknowl­edges the racial dis­par­i­ties in access to these rights. He spoke to In These Times about what moti­vates him to do this work and how fem­i­nists can remain engaged and com­pas­sion­ate in the face of ongo­ing hostility.
Can you talk about your Chris­t­ian faith and the spir­i­tu­al place from which you approach your work?
My work is emo­tion­al­ly sat­is­fy­ing because com­pas­sion is my pas­sion. I am for­tu­nate to do what most peo­ple are not able to: expend my ener­gies on behalf of what I think is a noble cause. It answers for me the ques­tion of why we are here, what this is all about. For me it's about actu­al­iz­ing my own human­i­ty by serv­ing my fel­low human beings. Com­pas­sion oper­ates for me when I am faced by the real­i­ty that women have unplanned, unwant­ed pregnancies.
When the anti-abor­tion peo­ple come at me from the stand­point of my faith, I try to see them with com­pas­sion. I try to see the side of the guy who oppos­es me in Mis­sis­sip­pi, who tells me I am a dis­grace. But I know I am also work­ing to make sure his moth­er, his daugh­ter and his sis­ter are safe and have access to this care. He is short­sight­ed, but I focus on the women's needs. It's hard to get angry and com­bat­ive with him when I'm focused there. But I do have my moments, when my indig­na­tion is com­pa­ra­ble to what Jesus felt when he threw out the mon­ey­chang­ers from the tem­ple. I feel that par­tic­u­lar­ly when peo­ple who oppose abor­tion are straight-out bul­ly­ing women. The anti-choicers try to rev me up, but I seek to remain in that place of com­pas­sion. I'm aware how much ener­gy anger expends.
Oper­a­tion Save Amer­i­ca is com­ing to Alaba­ma on July 11 for a week of protests. What are your thoughts on this group and its insis­tence that Chris­tian­i­ty stands in stark oppo­si­tion to abortion?
Oper­a­tion Save Amer­i­ca mobi­lizes under the guise of free speech. But their attempts to bul­ly, coerce and cajole — to deprive peo­ple of their liveli­hoods because they've made a choice to pro­vide repro­duc­tive health­care — is unde­mo­c­ra­t­ic. Their work is the most hate­ful thing that can hap­pen in the name of reli­gion. Some­body once said there's no right way to do the wrong thing, but this is the absolute demon­stra­tion of the wrong way to do the wrong thing. They refuse to accept our laws and our civ­il rights, and have resort­ed to cre­at­ing a mob men­tal­i­ty that is facil­i­tat­ed by the appalling silence, as Dr. King used to call it, of the good people.
Does this upcom­ing event scare you?
I don't know. I'm not will­ful­ly igno­rant. I have focused on what's impor­tant to me and what's impor­tant to me is to stand up for what I know to be right, as well as to live from a place of con­science. I choose to only focus on real threats, of which I've had none per­son­al­ly. I think a sig­nif­i­cant pow­er that these bul­lies hold is their rep­u­ta­tion. I heard a quote from some­one who is going to be here in Alaba­ma, ​"We're about to get ugly for Jesus." But I decry as a Chris­t­ian — where the most essen­tial iden­ti­ty is love, com­pas­sion and non­vi­o­lence — the phys­i­cal vio­lence and the destruc­tion of prop­er­ty that they do under the false guise of this faith. If your reli­gious under­stand­ing allows you to harm oth­ers or dimin­ish the human­i­ty of peo­ple, it has to be ques­tioned and rejected.
Clin­ic pro­test­ers use the lan­guage of civ­il rights and Black Lives Mat­ter to mobi­lize peo­ple. How do you respond?
So many of the anti-choice activists have tried to co-opt the lan­guage and iconog­ra­phy of civ­il rights by say­ing things like, ​"I want my chil­dren to be judged by the con­tent of their char­ac­ter, not the col­or of their skin." But they pull that out of King's con­text. As a per­son of col­or, I know how health dis­par­i­ties work. I do this work pre­cise­ly because the women who are in a posi­tion to con­sid­er abor­tion are dis­pro­por­tion­ate­ly poor and women of col­or. They cite accu­sa­tions of black geno­cide against me, but in my view it is the oppo­site: I do what I do because I love black women and black babies. We are see­ing a more racial­ly diverse provider base in the South, just as we are see­ing a more diverse group of clin­ic defend­ers, peo­ple from groups that have been pushed out of seats of pow­er. We see women, peo­ple of col­or and LGBTQ peo­ple work­ing in sol­i­dar­i­ty on behalf of repro­duc­tive rights and jus­tice. Fem­i­nism has always been per­ceived to be a white, mid­dle-class women's issue, but it's become more inclu­sive because it's root­ed in a frame­work of jus­tice and equal­i­ty. There is more account­abil­i­ty for white women who par­tic­i­pat­ed, wit­ting­ly or not, in the oppres­sion of their sis­ters of col­or. One thing that uni­fies all women is oppres­sion in a patri­ar­chal sys­tem. You're all in the same boat when it comes to efforts to do away with repro­duc­tive rights and jus­tice. When those things are absent, white men thrive and all women are cement­ed into sec­ond-class citizenship.
All human rights are thwart­ed by patri­archy, so I think there is a root­ing of a small‑D demo­c­ra­t­ic real­i­ty when peo­ple of all stripes — racial, sexual,socioeconomic — find a space and a sense of respon­si­bil­i­ty in repro­duc­tive jus­tice. The ties that bind the LGBTQ com­mu­ni­ty and women's repro­duc­tive jus­tice are around the lib­er­a­tion of women, and the uncou­pling of sex and sex­u­al­i­ty from pro­cre­ation. That direct­ly con­fronts patri­ar­chal norms.
What can non-doc­tors do to help?
Stig­ma and shame are the major fac­tors stand­ing in the way of repro­duc­tive jus­tice. You can't allow peo­ple to think they don't know any­body who sup­ports abor­tions. If you have a reli­gious iden­ti­ty, you can't allow the peo­ple in your church to think that. As a physi­cian I have to be open about the fact that I pro­vide abor­tion care. I have to say, ​"I'm as skilled as any doc­tor in my cho­sen craft can be, I'm as prin­ci­pled as any human being on the plan­et, and I do abor­tions. There's noth­ing mutu­al­ly exclu­sive about that." When I raise that coun­ternar­ra­tive, it should empow­er oth­er doc­tors who know what is the right thing to do, but can't find the social courage to do so.
What clin­ic defend­ers are doing is what has to be done. When peo­ple say how brave I must be to open­ly do what I do, peo­ple don't remem­ber that the most impor­tant thing I do is use a can­nu­la to emp­ty a woman's uterus. It's what advo­cates do that is brave. The peo­ple who raise funds to give a woman the last $50 she needs when she's done all she can do to raise $450. It's the peo­ple who stand out front and put them­selves between those who are ven­omous­ly con­fronta­tion­al and the per­son who is emo­tion­al­ly vul­ner­a­ble. I look at all the mov­ing parts that hap­pen to get a woman from the place where she shows up preg­nant and not want­i­ng to be, to where she walks out the door safe­ly and moves on with her life. You pro­vide the last bit of ini­tia­tive a woman might need to get inside a clin­ic. I'm proud of return­ing home because of the real­iza­tion that there is a pro­gres­sive body of engaged peo­ple in Alabama.
Stephanie Gilmore
is a writer, edu­ca­tor, and activist in her home state of Alaba­ma. She trav­els the coun­try speak­ing on sex­u­al vio­lence on col­lege cam­pus­es and fem­i­nism in the Deep South. In
2013
, Stephanie was hon­ored as a ​
"
Fem­i­nist We Love" by The Fem­i­nist Wire. @pivotthecenter www​.stephaniegilmorephd​.com