Dumbing America Down
The Right wants us to think higher education has no value.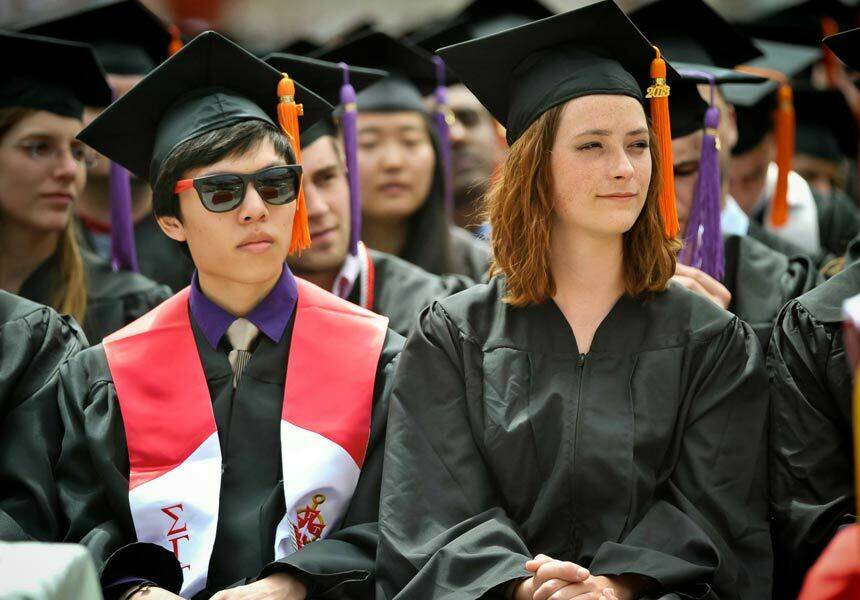 Among the many vision­ary goals of our nation's right wing — impov­er­ish old­er peo­ple, starve the poor, deny cli­mate change, out­law abor­tion and con­tra­cep­tion, elim­i­nate health­care for mil­lions — few are more foun­da­tion­al than defund­ing edu­ca­tion in gen­er­al and high­er edu­ca­tion in par­tic­u­lar. Pub­lic col­leges and uni­ver­si­ties nation­wide have seen sig­nif­i­cant fund­ing cuts over the past five years, and while the reces­sion is usu­al­ly blamed, the Right keeps the fis­cal screws tight by cut­ting tax­es on the wealthy and cor­po­ra­tions. Here in Michi­gan, in Repub­li­can Gov. Rick Snyder's first bud­get, there was a 15 per­cent cut in state aid to uni­ver­si­ties and a $1.8 bil­lion tax cut for busi­ness­es. This equals a win-win for the Right: Keep the fat cats in your cor­ner, and con­strain the oppor­tu­ni­ty for young peo­ple to learn a host of things that might, well, make them inter­ro­gate right-wing poli­cies. The Pew Research Cen­ter and oth­ers have found that low­er income and less-edu­cat­ed whites are becom­ing more like­ly to vote Repub­li­can than Demo­c­rat, with 54 per­cent of those with­out a col­lege degree iden­ti­fy­ing as Repub­li­can in 2012; only 37 per­cent iden­ti­fied as Demo­c­ra­t­ic, so the gap is, well, quite wide.
'Public colleges and universities nationwide have seen significant funding cuts over the past five years, and while the recession is usually blamed, the Right keeps the fiscal screws tight by cutting taxes on the wealthy and corporations.'
And here's the ide­o­log­i­cal bonus: Pub­lic uni­ver­si­ties, clob­bered by defund­ing, raise tuition. Then con­ser­v­a­tive pun­dits like S.E. Cupp can scream about the out­ra­geous unaf­ford­abil­i­ty (and elit­ism, of course) of a col­lege degree and claim that it's mon­ey down a rat hole. As she put it, col­leges are ​"not meet­ing the demand of man­u­fac­tur­ers and employ­ers who want peo­ple who can't just, you know, read Freud and Niet­zsche … but who can actu­al­ly read a busi­ness plan." She's hard­ly alone— sto­ries ask­ing ​"Is Col­lege Worth It?" are every­where now. Few put two and two togeth­er: that the gov­ern­ment cuts have to be made up somehow.
The recent assaults on the val­ue of a col­lege degree (cou­pled with the shame­ful stu­dent loan scan­dal) have borne fruit: Accord­ing to a Col­lege Board and Nation­al Jour­nal poll, 46 per­cent of respon­dents believe a col­lege degree isn't nec­es­sary for suc­cess, while only 37 per­cent said so in the pre­vi­ous year's poll. Here is anoth­er vic­to­ry of opin­ion over fact. Even with the high cost of col­lege, grad­u­ates make an aver­age $365,000 more dur­ing their life­times — after you sub­tract all the costs of going to school — than their coun­ter­parts with only a high school degree. At the Uni­ver­si­ty of Michi­gan, where I teach, a recent cal­cu­la­tion showed that after account­ing for tuition and fees, a Michi­gan grad made $901,400 more than a non-col­lege graduate.
Or take Cal­i­for­nia as an exam­ple. Dis­in­vest­ment has been so mas­sive — 9 per­cent over the past ten years — that accord­ing to the Pub­lic Pol­i­cy Insti­tute of Cal­i­for­nia, the state now spends more on its prison sys­tem than on its pub­lic uni­ver­si­ties. With few choic­es but to raise tuition, Uni­ver­si­ty of Cal­i­for­nia and Cal­i­for­nia State schools have seen enroll­ments drop by one-fifth over the past five years. If the trend per­sists, the state faces a sig­nif­i­cant drop in col­lege grad­u­ates just at the time when more and more jobs — some esti­mate as many as 60 per­cent — will require some post-sec­ondary education.
But this is also part of the prob­lem: the mon­e­tiz­ing of high­er edu­ca­tion, as if the poten­tial increase in wages is the most impor­tant met­ric of going to col­lege. The lib­er­al arts are espe­cial­ly under siege: Why study lit­er­a­ture or his­to­ry, any­way? Par­ents ask, ​"How will this degree help my kid get a job?" Of course they want a ​"return on invest­ment." But a lib­er­al arts edu­ca­tion, giv­en the new work envi­ron­ment of the 21st cen­tu­ry, when peo­ple will have mul­ti­ple career tra­jec­to­ries dur­ing their lives, may be more cru­cial than ever. It trains stu­dents to probe and ask ques­tions; to look at more than one side of an argu­ment; to open their hearts and minds to oth­er world­views; to do research to try to fig­ure out the best solu­tions to prob­lems; to devel­op ana­lyt­i­cal think­ing, which nev­er goes out of style; to write and speak clear­ly and force­ful­ly; to accept fail­ure as part of the process of suc­cess; and to be flex­i­ble in adapt­ing to new work rou­tines and chal­lenges. This habit of mind — adap­tive, open to new ideas and chal­lenges, accept­ing of dif­fer­ence, under­stand­ing of his­to­ry — is exact­ly what young peo­ple need to suc­ceed now more than ever, and pre­cise­ly what the defun­ders of high­er edu­ca­tion do not want young peo­ple to ever acquire.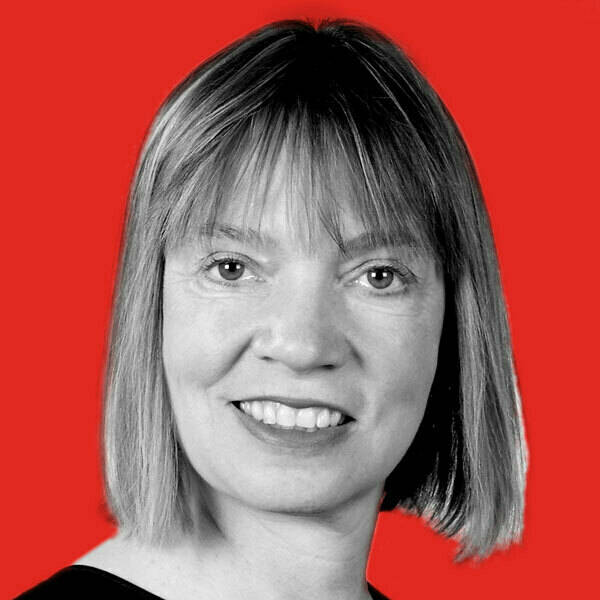 Susan J. Dou­glas
is a pro­fes­sor of com­mu­ni­ca­tions at the Uni­ver­si­ty of Michi­gan and a senior edi­tor at
In These Times
. Her forth­com­ing book is
In Our Prime: How Old­er Women Are Rein­vent­ing the Road Ahead.
.