10 Stats That Disprove Trump's Claim We're Enjoying the "Best Economy & Jobs EVER"
This much is clear: The Trickle-Down Effect doesn't work.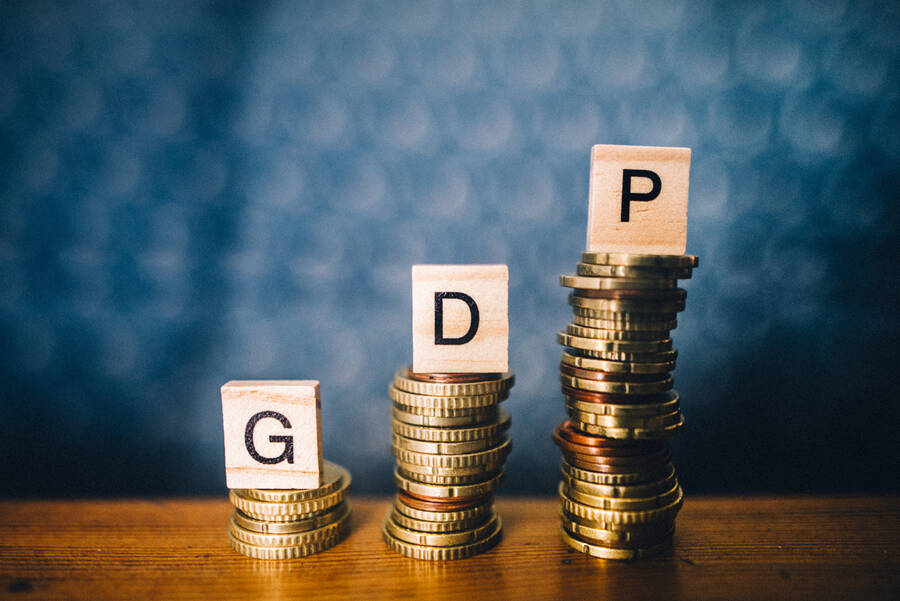 Last week, the Con­gres­sion­al Research Ser­vice (CRS), a non­par­ti­san branch of the Library of Con­gress, deliv­ered its pre­lim­i­nary report on the far-reach­ing tax plan signed by Pres­i­dent Don­ald Trump in Decem­ber 2017. And despite Trump's fre­quent sug­ges­tions that his tax plan has led to the ​"Best Econ­o­my & Jobs EVER," the CRS analy­sis indi­cates that the law has had lim­it­ed over­all impact — and deliv­ered its ben­e­fits almost entire­ly to cor­po­ra­tions and the rich. These find­ings are yet anoth­er exam­ple of how Trump's bold eco­nom­ic claims belie the myr­i­ad chal­lenges fac­ing Amer­i­cans. This month, In These Times col­lect­ed 10 sta­tis­tics that present a sober­ing van­tage on Amer­i­can wealth since the Great Reces­sion, reveal­ing a nation defined by wors­en­ing inequal­i­ty, stag­nat­ing wages and uneven eco­nom­ic devel­op­ment rather than uni­ver­sal prosperity.
18

.

82

% — Increase in gross domes­tic prod­uct (GDP) between

2007

and

2018

43

.

16

% — Increase in cor­po­rate prof­its after tax­es from

2007

to

2018

, adjust­ed for inflation

65

.

97

% — Increase in ratio of CEO-to-work­er com­pen­sa­tion from

2007

to

2017

, adjust­ed for inflation

29

.

2

% — Increase in pro­duc­tiv­i­ty from

2007

to

2017

2

.

93

% - Decline in how much of GDP work­ers took home between

2007

and

2017

13

.

3

% — Hourly pay increase from

2007

to

2017

$

28

 — Bonus from the

2017

Tax Cut and Jobs Act for each Amer­i­can work­er, accord­ing to recent analy­sis by the CRS

53

% - Tax­pay­ers who will pay more in tax­es by

2027

, due to the

2017

Tax Cuts and Jobs Act

3

.

1

% — Decrease in civil­ian labor par­tic­i­pa­tion between

2007

and

2018

43

% — Col­lege grad­u­ates who report­ed being under­em­ployed in their first job, as of

2018

76

% - Coun­ties in the Unit­ed States that had few­er small busi­ness­es in

2016

than they did in

2007