Elon Musk Endorses Rex Tillerson, Confirming That Elon Musk Is Terrible
He also reminds us why a revenue-neutral carbon tax is terrible.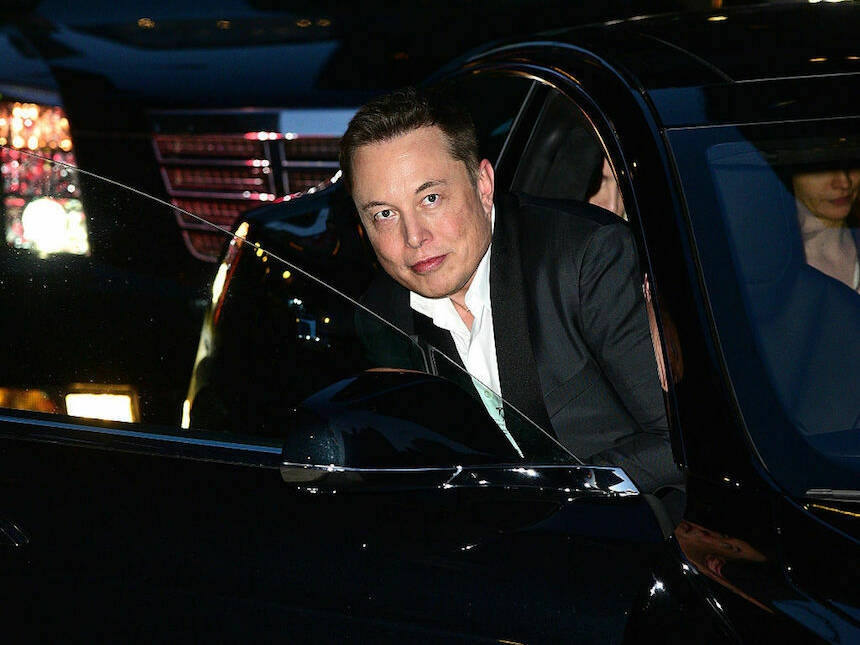 You might think Elon Musk is good because he runs com­pa­nies that build solar pan­els and elec­tric cars. He is not.
Musk isn't stupid, and probably has no illusions about Tillerson and how he'll use his post: to open up new markets for the only industry he's ever worked for.
"This may sound sur­pris­ing com­ing from me," the SolarCi­ty and Tes­la head tweet­ed yes­ter­day, ​"but … Rex Tiller­son has the poten­tial to be an excel­lent Sec­re­tary of State."
No, Elon, it's not sur­pris­ing. In mid-Decem­ber, Musk — along­side Uber CEO Travis Kalach­nik — joined Don­ald Trump's eco­nom­ic advi­so­ry team, so the fact that he's sup­port­ing the president's nom­i­nee to become the country's top diplo­mat should sur­prise pre­cise­ly no one.
Tiller­son and Musk also have sim­i­lar visions for how to solve (or, rather, not solve) the cli­mate cri­sis. As Musk went on to explain via Twit­ter, he and Tiller­son agree that a rev­enue-neu­tral car­bon tax should be the key­stone of any cli­mate plan.
In voic­ing his sup­port for a long-time oil exec­u­tive and known fun­der of cli­mate denial to become Sec­re­tary of State, he also showed why a rev­enue-neu­tral car­bon tax is a hor­ri­ble pol­i­cy for bring­ing down emissions.
Faith in a rev­enue-neu­tral car­bon tax rests on a belief that mar­kets are effi­cient. That is, if you tax so-called ​"neg­a­tive exter­nal­i­ties" (pol­lu­tion) enough, ratio­nal firms will sim­ply weed them out of their busi­ness mod­el. As the costs of coal, oil and gas rise, con­sumers and mar­ket forces will pri­or­i­tize accord­ing­ly, and buy less dirty fuels. Alter­na­tive-ener­gy com­pa­nies like Tes­la and SolarCi­ty will pros­per, and fos­sil-fuel com­pa­nies like Exxon­Mo­bil will suf­fer — the­o­ret­i­cal­ly — unless they tran­si­tion rapid­ly over to low-car­bon fuels. By the log­ic of mar­ket-based approach­es to the cli­mate cri­sis, then, Elon Musk's prof­its and the planet's for­tunes should be one and the same, while fos­sil fuel company's for­tunes should decline in proportion.
So why would Rex Tiller­son, a man whose only resume line beyond Exxon is being an Eagle Scout, sup­port such a policy?
Because it doesn't actu­al­ly pose a threat to Exxon or the rest of the fos­sil fuel indus­try. Exxon has fac­tored a car­bon tax into its long-term pro­jec­tions since 2007.
Any rea­son­able cli­mate pol­i­cy needs to threat­en Exxon­Mo­bil​'s prof­its. It might give a boost to Tes­la and SolarCi­ty along the way, but the ris­ing tide that brings down emis­sions will not lift all boats — most espe­cial­ly not the fos­sil fuel industry's. As a refresh­er, some 70 per­cent known fos­sil fuel reserves need to stay in the ground to avert tru­ly cat­a­stroph­ic lev­els of warming.
Musk isn't stu­pid, and prob­a­bly has no illu­sions about Tiller­son and how he'll use his post: to open up new mar­kets for the only indus­try he's ever worked for. And yet he sees no con­tra­dic­tion between his abil­i­ty to sell clean ener­gy and Tillerson's unyield­ing dri­ve and poten­tial­ly unprece­dent­ed pow­er to sell and pro­mote dirty ener­gy. That's Elon Musk acknowl­edg­ing (how­ev­er implic­it­ly) that rev­enue-neu­tral car­bon tax­es don't work, and that he's per­fect­ly hap­py with a sce­nario under which he and Tillerson's for­mer col­leagues can get rich at the same time.
They can, but not while staving off cat­a­stroph­ic warming.
In sum, don't trust Elon Musk to save you for a god­damn minute.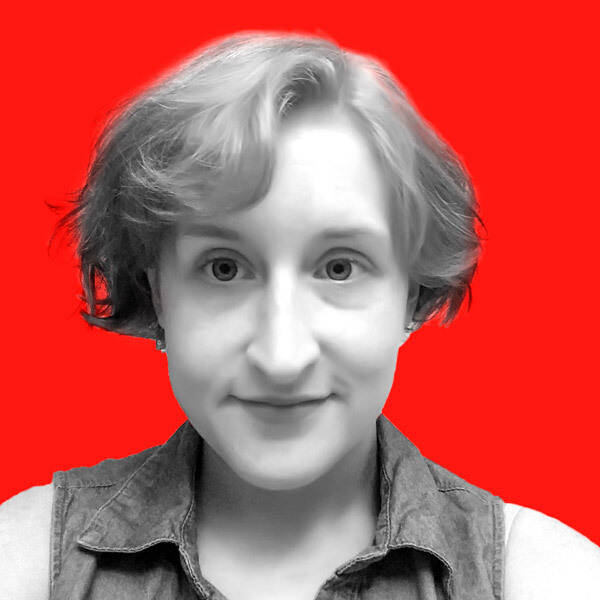 Kate Aronoff
is a Brook­lyn-based jour­nal­ist cov­er­ing cli­mate and U.S. pol­i­tics, and a con­tribut­ing writer at The Inter­cept. Fol­low her on Twit­ter @katearonoff.