Excommunicated Over Abortion
A nun's decision to save a life angers a U.S. bishop.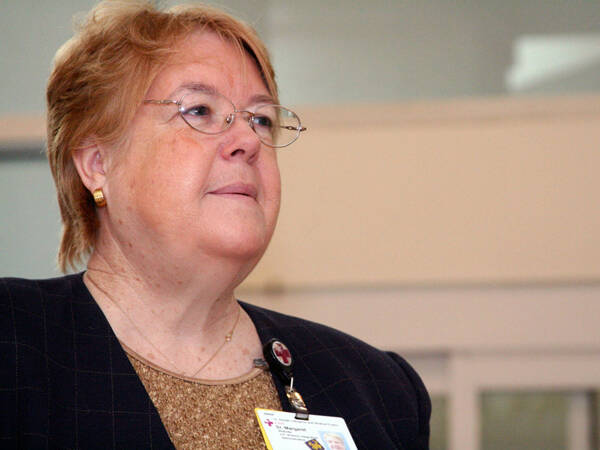 The swift excommunication of a nun for approving an abortion has triggered a debate over church doctrine – and raised questions about whether Catholic hospitals routinely break federal law.
McBride's excommunication has raised questions about the quality of reproductive care women receive at Catholic healthcare facilities.
Earlier this year, Sister Margaret McBride was excommunicated from the Catholic Church for approving an abortion needed to save a woman's life. An administrator at St. Joseph's Hospital in Phoenix, McBride was part of the hospital's ethics committee that decided in November 2009 to allow a 27-year-old woman with pulmonary hypertension, or high blood pressure in the arteries that supply blood to the lungs, to terminate her 11-week pregnancy. Due to her condition, the woman would almost certainly have died without the abortion.
After learning of McBride's decision, Diocese of Phoenix bishop Thomas J. Olmsted declared in May that she was ​"automatically excommunicated" and asked her to resign her post as vice-president of mission integration at St. Joseph's. Olmsted, who is responsible for three of the ten church excommunications ordered this century, said in a statement, ​"An unborn child is not a disease. While medical professionals should certainly try to save a pregnant mother's life, the means by which they do it can never be by directly killing her unborn child. The end does not justify the means."
McBride's excommunication has raised questions about the quality of reproductive care women receive at Catholic healthcare facilities. The American Civil Liberties Union (ACLU) cited the case in a July 1 letter requesting an investigation by the federal Centers for Medicaid & Medicare Services (CMS) into whether religiously affiliated hospitals provide adequate emergency reproductive care. ​"Sister McBride's subsequent treatment and the diocese's unambiguous statement sends the message to other hospital employees, at St. Joseph's and at other Catholic hospitals around the country, that they risk punishment if they provide life-saving pregnancy terminations in the future," ACLU attorneys wrote.
The ACLU listed three cases documented in a 2008 American Journal of Public Health article in which women were denied emergency reproductive care at Catholic hospitals. It called on the CMS to enforce the Emergency Medical Treatment and Active Labor Act, which requires hospitals that participate in Medicare and Medicaid to treat patients in emergencies and active labor. The ACLU also asked the agency to formally clarify that denying emergency reproductive care violates federal law: ​"There is no basis for a hospital to impose its own religious criteria on a patient to deny her emergency medical care." The agency's only response was a form letter sent in late July, according to the ACLU.
Catholic hospitals, which operate 15 percent of the nation's hospital beds, are required to follow the Ethical and Religious Directives for Catholic Health Care Services. The directives state: ​"Abortion (that is, the directly intended termination of pregnancy before viability or the directly intended destruction of a viable fetus) is never permitted."
However, St. Joseph's Hospital – and presumably McBride, who declined an interview request and is now vice-president of organizational outreach at the hospital – saw some gray areas in these instructions. ​"In those instances where the directives do not explicitly address a clinical situation – such as when a pregnancy threatens a woman's life – an Ethics Committee is convened to help our caregivers and their patients make the most life-affirming decision," the hospital said in a May statement. ​"In this tragic case, the treatment necessary to save the mother's life required the termination of an 11-week pregnancy."
McBride's excommunication has stirred debate among Catholics about when abortion is permissible. Catholic doctrine does allow ​"indirect abortions," in which the treatment of a serious health condition results in the death of a fetus, and some theologians thought this case might qualify. The U.S. bishops' Committee on Doctrine, however, released a statement in June making it clear that it considers the Phoenix abortion direct.
Olmsted's decision to declare McBride excommunicated has also been a subject of controversy. Abortion is one of seven crimes in the church code of canon law that result in latae sententiae, or automatic excommunication at the moment the act is performed. However, in light of the difficulty of the choice McBride faced – whether to protect the fetus until the mother's near-certain death or act preemptively – some think Olmsted should have spared her the church's harshest penalty.
In a National Catholic Reporter column this year, priest and canon lawyer Thomas P. Doyle wrote, ​"The canonical criminality of the choice made by the sister and the others is by no means … cut and dried … [T]he full recitation of the facts … seem to argue for the protection of the sister, the mother and all others involved from the harshness of excommunication rather than for their condemnation."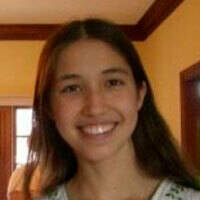 Robin Peterson
is a former managing editor of the
Chicago Weekly
, an alternative weekly of Chicago's South Side. Originally from Troy, Ohio, she attended the University of Chicago and is a former editorial intern at
In These Times
.