Extra Time
What to do with those 'golden years' after 80?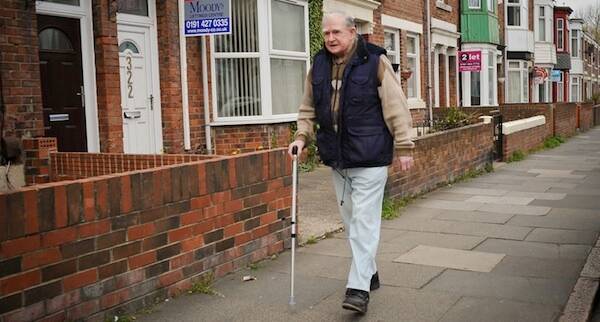 Per­haps it's best to see these years after 80 as extra time. Not quite ​"extra time" as at the end of a foot­ball match: time, that is, to get a win­ning goal. But sim­ply as more time than we have a right to expect, time that is unlike­ly to yield oppor­tu­ni­ties to score off any­one else, let alone to tri­umph. I wake up with a con- fused sense of fore­bod­ing, the relics of dreams in which every­thing is in need of repair and it's my job to do the mend­ing. This year friends have died in what seems like mid-con­ver­sa­tion. There are ques­tions I haven't asked, feel­ings I haven't admit­ted to.
There must be those who play golf or bridge and go on cruises until they're 100, but the rest of us may run out of things to do.
​"Change and decay" are all around indeed. My moth-eat­en clothes smell of the moth­balls that have failed in their pur­pose. Part of a tooth falls out and the den­tist charges me the equiv­a­lent of a month's pen­sion to see to it. Mon­taigne want­ed to believe that los­ing a tooth didn't mat­ter. ​"Look," he wrote, ​"here is a tooth which has just fall­en out with no effort or anguish: It had come to the nat­ur­al ter­mi­nus of its time." And he wasn't even 60. A mouse dash­es across the kitchen floor and then runs inso­lent rings round me as I try to entice it with peanut but­ter into an old cig­ar box. A leak­ing pipe in the cel­lar, and the plumber can't fix it. The pipes are of a size and mate­r­i­al, he says, no one has seen in a Lon­don house for 60 years. Appar­ent­ly, I nar­row­ly missed elec­tro­cut­ing myself as I bailed out the cel­lar and whisked my buck­ets past the main elec­tri­cal meter and plugs, which were hang­ing from a damp brick wall by a sin­gle nail. I spend some of most days mend­ing the plates and cups I've dropped, the chair seats we've sat through, the sleeves that have frayed, and trip­ping over the piles of books we are always mean­ing to give away.
And we're fail­ing to keep up with tech­nol­o­gy. What on earth would we do with Face­book and all those improb­a­ble friends it finds for you? And then so many actu­al friends are ill. For one, a 10-hour oper­a­tion fol­lowed by chemother­a­py seems prefer­able to ​"the alter­na­tive." Anoth­er is prey to hal­lu­ci­na­tions. I am read­ing Oliv­er Sacks on the sub­ject to find out if there are ways of defy­ing my friend's dreamed-up mon­sters, with their ​"malign and mis­chie­vous mock­ery." We're all wor­ry­ing about demen­tia and whether for­get­ting names and faces and lis­ten­ing to the BBC World Ser­vice through insom­ni­ac nights are signs that we're los­ing it.
A report from the Insti­tute of Eco­nom­ic Affairs has just announced that when we retire from work our phys­i­cal and men­tal health improves for a while, but then it dete­ri­o­rates rather quick­ly. There's a sus­pi­cion that the report is meant to per­suade peo­ple to go on work­ing into their sev­en­ties — a fool­ish plan giv­en the appalling youth unem­ploy­ment fig­ures, though plen­ty of old peo­ple would have liked to retire lat­er, I know. There must be those who play golf or bridge and go on cruis­es until they're 100, but the rest of us may run out of things to do. I haven't quite reached that point, though I spend too much of each day doing cross­words when I should be mend­ing things, and I lis­ten to a good deal of radio.
It is from the radio that I learn the extent to which we extra- timers have become a heavy bur­den on the state. The Nation­al Health Ser­vice (NHS), which was work­ing well a few years ago, is now brought low, and it's main­ly our fault, it seems. Yet the gov­ern­ment, which claims to have ​"ring-fenced" the NHS from cuts, is still demand­ing £20 bil­lion in ​"sav­ings" from the NHS by 2015. Hos­pi­tals and whole depart­ments are clos­ing. Still, we fill hos­pi­tal beds oth­er peo­ple need more than we do; and we account for near­ly half the mon­ey spent on ben­e­fits, though it's the young and the poor and, of course, the ​"scroungers," who get the blame for that.
More and more of us are crowd­ing into this extra time, hop­ing there will be lots of young peo­ple to look after us. But the young are get­ting few­er and may not want to — or be in a posi­tion to — help us. My moth­er used to wince a lit­tle at the ​"mar­velous, mar­velous" her age of 91 could elic­it from strangers. There'll be no ​"mar­velous" for my gen­er­a­tion, but per­haps some seri­ous dis­cus­sion about the legal­iz­ing of assist­ed dying.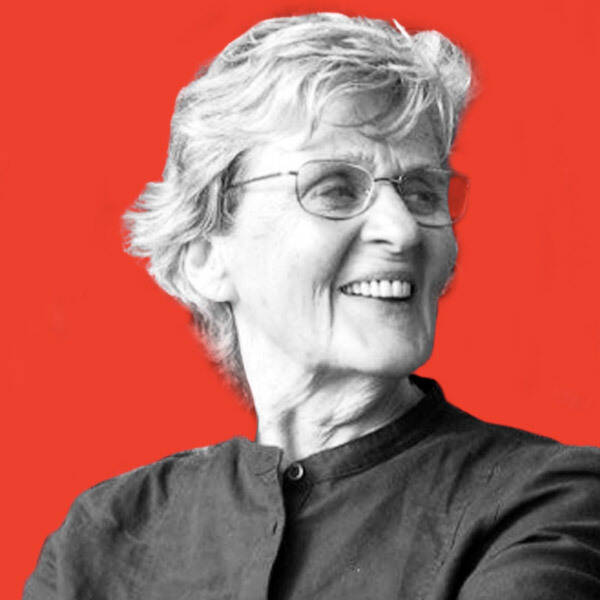 Jane Miller
lives in Lon­don, and is the author, most recent­ly, of
In My Own Time: Thoughts and After­thoughts
(
2016
), a col­lec­tion of her
In These Times
columns and interviews.