Federal Hiring Freeze To Hit Rural and Minority Communities the Hardest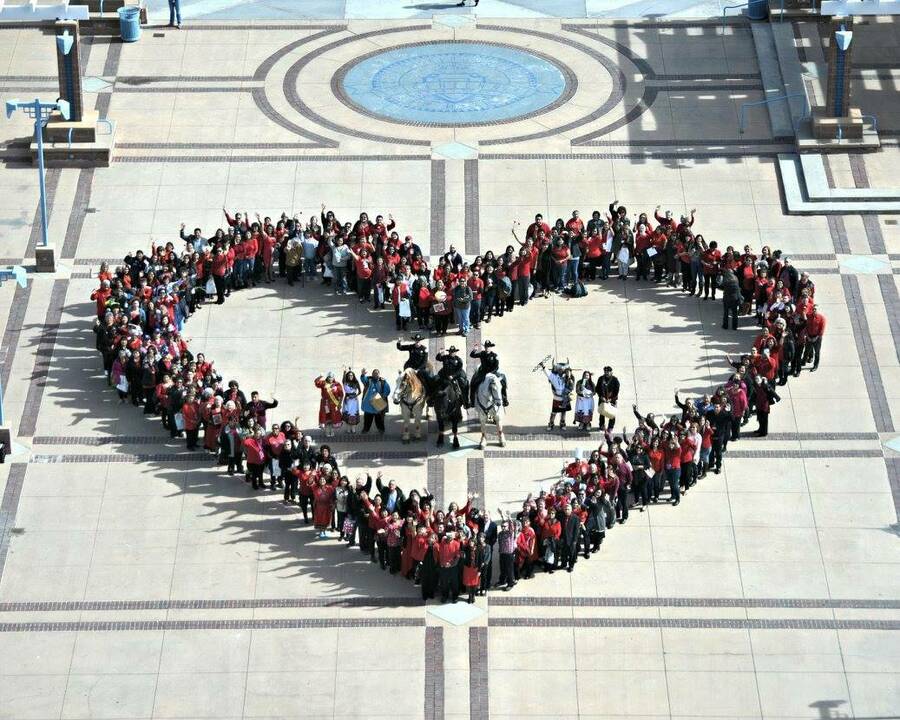 Pres­i­dent Don­ald Trump issued a mem­o­ran­dum last month freez­ing the hir­ing of civil­ian employ­ees through­out the fed­er­al gov­ern­ment with the excep­tion of mil­i­tary per­son­nel and ​"to meet nation­al secu­ri­ty or pub­lic safe­ty respon­si­bil­i­ties." The order spec­i­fies that con­tract­ing ​"to cir­cum­vent the intent of this mem­o­ran­dum shall not be per­mit­ted." In addi­tion, it directs the Office of Man­age­ment and Bud­get to come up with a plan to reduce the size of the fed­er­al gov­ern­ment through attri­tion. Under this order, except in ​"lim­it­ed cir­cum­stances," any fed­er­al agency jobs vacant as of noon on Jan­u­ary 22, 2017 can­not be filled.
The hir­ing freeze is item No. 2 on Trump's ​"Con­tract with the Amer­i­can Vot­er," high­light­ed as a mea­sure ​"to clean up the cor­rup­tion and spe­cial inter­est col­lu­sion in Wash­ing­ton, DC." But eco­nom­ic ana­lysts say it will do noth­ing to boost the over­all job mar­ket. And a look at those who will be hard­est hit by the freeze shows that it will dis­pro­por­tion­ate­ly impact rur­al com­mu­ni­ties and com­mu­ni­ties of color.
Accord­ing to the Amer­i­can Fed­er­a­tion of Gov­ern­ment Employ­ees (AFGE), more than 85 per­cent of fed­er­al work­ers live and work out­side of Wash­ing­ton, D.C. Among the states that rely most heav­i­ly on fed­er­al jobs are Alas­ka, Wyoming, Mis­sis­sip­pi, West Vir­ginia, Okla­homa, Mon­tana, Alaba­ma and New Mex­i­co. These jobs are life­lines in places where there are few oth­er options.
How will block­ing the hir­ing of a school bus dri­ver for the Tsiya Day School in Zia Pueblo, New Mex­i­co, address cor­rup­tion? A spe­cial edu­ca­tion teacher at the Ojib­wa Indi­an School in Bel­court, North Dako­ta? A Depart­ment of Inte­ri­or park guide in King of Prus­sia, Penn­syl­va­nia, or a Vet­er­ans Admin­is­tra­tion food ser­vice work­er in Chill­i­cothe, Ohio? All are cur­rent job open­ings the president's action will leave unfilled.
The freeze, said pub­lic ser­vices work­ers union AFSCME (Amer­i­can Fed­er­a­tion of State, Coun­ty and Munic­i­pal Employ­ees) pres­i­dent Lee Saun­ders in a state­ment, ​"will make fed­er­al agen­cies less effec­tive, hurt­ing peo­ple and com­mu­ni­ties that depend on effi­cient pub­lic ser­vices. It may mean unsafe work­places aren't inspect­ed, low­er qual­i­ty health care for our vet­er­ans, and longer wait times at Social Secu­ri­ty Admin­is­tra­tion offices."
"This real­ly affects small com­mu­ni­ties," says Andrew Stet­tner, senior fel­low at The Cen­tu­ry Foun­da­tion. He points out the order will also affect a lot of vet­er­ans, who have pri­or­i­ty for hir­ing in fed­er­al agencies.
"This is a short sight­ed and bad pol­i­cy," says Stet­tner. ​"It's a giant axe that comes down and ends up hurt­ing the kinds of com­mu­ni­ties Don­ald Trump said he was going to support."
Bal­loon­ing fed­er­al employ­ment a myth
Press sec­re­tary Sean Spicer has said the hir­ing freeze ​"coun­ters [the] dra­mat­ic expan­sion of the fed­er­al work­force in recent years." But accord­ing to the fed­er­al Office of Per­son­nel Man­age­ment, the fed­er­al gov­ern­ment work­force made up of civil­ians has remained more or less con­sis­tent for the past 50 years. While there have been ups and downs in fed­er­al hir­ing, if postal ser­vice work­ers are includ­ed and U.S. pop­u­la­tion growth is fac­tored in, ​"the fed­er­al gov­ern­ment has bare­ly grown in recent years," explains Poli­ti­Fact. Cur­rent­ly, less than 2 per­cent of Amer­i­can work­ers are fed­er­al employees.
Loss of access to jobs under a fed­er­al hir­ing freeze will hit black Amer­i­cans, and black women, par­tic­u­lar­ly hard. Office of Per­son­nel Man­age­ment sta­tis­tics show that blacks make up a high­er pro­por­tion of the fed­er­al work­force than the pri­vate sec­tor, and more than half of these work­ers are women.
Also among the hard­est hit are com­mu­ni­ties that rely on fed­er­al land man­age­ment agen­cies — among them the Nation­al Park Ser­vice, Fish and Wildlife Ser­vice, For­est Ser­vice and Bureau of Land Man­age­ment — and the Bureau of Indi­an Affairs and Indi­an Health Ser­vice. Com­mu­ni­ties that rely on fed­er­al prison and vet­er­ans cen­ter employ­ment will also suf­fer poten­tial job losses.
On Feb­ru­ary 1, Demo­c­ra­t­ic mem­bers of the U.S. Sen­ate Com­mit­tee on Indi­an Affairs wrote to Trump urg­ing him to exclude from the freeze fed­er­al agen­cies pro­vid­ing essen­tial ser­vices to Native com­mu­ni­ties, espe­cial­ly the Indi­an Health Ser­vice (IHS), Bureau of Indi­an Affairs (BIA) and Bureau of Indi­an Edu­ca­tion (BIE).
"Even before the hir­ing freeze was announced, Fed­er­al agen­cies that pro­vide these ser­vices were strug­gling to recruit and retain a qual­i­fied work­force," wrote the sen­a­tors, led by com­mit­tee vice-chair­man Tom Udall.
As the letter explained, IHS med­ical facil­i­ties, which pro­vide pri­ma­ry and pre­ven­ta­tive health care to about 2.2 mil­lion Amer­i­can Indi­ans and Alas­ka Natives, pre­dom­i­nant­ly in rur­al areas, reg­u­lar­ly face 20 per­cent or greater vacan­cy rates for doc­tors, nurs­es and oth­er clin­i­cal staff. On Feb­ru­ary 17, the Depart­ment of Health and Human Ser­vices respond­ed say­ing that IHS clin­i­cal staff would be exempt from the fed­er­al hir­ing freeze. The com­mit­tee Democ­rats called this ​"a step in the right direction."
Oth­er com­mu­ni­ty pro­grams may still be sub­ject to the freeze. On Jan­u­ary 31, the Office of Per­son­nel Man­age­ment issued guide­lines about exemp­tions but they have not yet been clar­i­fied. ​"We have no idea how broad­ly these agen­cies will be able to con­strue that guid­ance. It does not appear to answer the ques­tion of whether posi­tions like teach­ers or oth­er edu­ca­tion per­son­nel could receive an exemp­tion," Udall's com­mu­ni­ca­tions direc­tor, Jen­nifer Tal­helm, explained in an email. ​"We remain hope­ful that Pres­i­dent Trump will recon­sid­er the hir­ing freeze as it applies to all Indi­an pro­grams," the Democ­rats said in a statement.
At the same time, accord­ing to Pub­lic Employ­ees for Envi­ron­men­tal Respon­si­bil­i­ty (PEER) exec­u­tive direc­tor Jeff Ruch, staff short­ages are also a seri­ous prob­lem through­out the agen­cies respon­si­ble for pub­lic lands and wildlife man­age­ment. In a PEER sur­vey, 84 per­cent of nation­al wildlife refuge man­agers said they don't have enough staff to meet their ​"core con­ser­va­tion mission."
"This freeze means that the thin green line pro­tect­ing America's nat­ur­al resources will get thin­ner and, in some places, it will snap," Ruch in a state­ment. ​"How this will affect fire crews, espe­cial­ly on wild land fires, is of par­tic­u­lar con­cern," he said in a phone inter­view. ​"As a man­age­ment tool, it seems kind of crude and misguided."
House Speak­er Paul Ryan (R‑WI) called the hir­ing freeze ​"a crit­i­cal first step toward rein­ing in Wash­ing­ton bureau­cra­cy." But even Cham­bers of Com­merce in Texarkana, Texas and Charleston, South Car­oli­na have expressed con­cern about what the freeze will mean for local employment.
Freeze will ham­per eco­nom­ic recovery
A con­sis­tent theme in the 2016 elec­tion was the inequity in eco­nom­ic recov­ery since the Great Reces­sion. The fed­er­al hir­ing freeze won't help, says Stettner.
"Gov­ern­ment employ­ment hasn't recov­ered as much as pri­vate — at all lev­els, local, state and fed­er­al … You have a pres­i­dent say­ing he wants to cre­ate 25 mil­lion jobs in five years but if you don't want to include gov­ern­ment employ­ment, they're just wrong on what it takes to grow an econ­o­my," Stet­tner says of the Trump administration.
At the same time, Trump's base of sup­port was those who iden­ti­fied them­selves as strug­gling to find good, liv­ing- and fam­i­ly-wage jobs. Fed­er­al gov­ern­ment jobs, with ben­e­fits that include health insur­ance, retire­ment sav­ings pro­grams, paid hol­i­days and sick leave, typ­i­cal­ly fit that descrip­tion. With the hir­ing freeze, ​"gov­ern­ment work­ers are being pit­ted against oth­er work­ers," says Stet­tner, a tac­tic orga­nized labor advo­cates say has been used to under­mine unions.
"One way to see this is a kind of dis­tri­b­u­tion of wealth issue," says Loy­ola Uni­ver­si­ty Col­lege of Law pro­fes­sor Robert Verchick.
If the fed­er­al gov­ern­ment steps back fur­ther as an employ­er, com­mu­ni­ties that need these ben­e­fits most are like­ly to suf­fer. Gov­ern­ment jobs, says Stet­tner, ​"are a strong set of pub­lic goods."
Eliz­a­beth Gross­man
is the author of
Chas­ing Mol­e­cules: Poi­so­nous Prod­ucts, Human Health, and the Promise of Green Chem­istry
,
High Tech Trash: Dig­i­tal Devices, Hid­den Tox­i­cs, and Human Health
, and oth­er books. Her work has appeared in a vari­ety of pub­li­ca­tions includ­ing
Sci­en­tif­ic Amer­i­can
,
Yale e

360
,
Envi­ron­men­tal Health Per­spec­tives
,
Moth­er Jones
,
Ensia
,
Time
,
Civ­il Eats
,
The Guardian
,
The Wash­ing­ton Post
, Salon and
The Nation
.