Budget Battles: Beyond Obama vs. Ryan
The Congressional Progressive Caucus hopes to shift the annual budget debates away from austerity.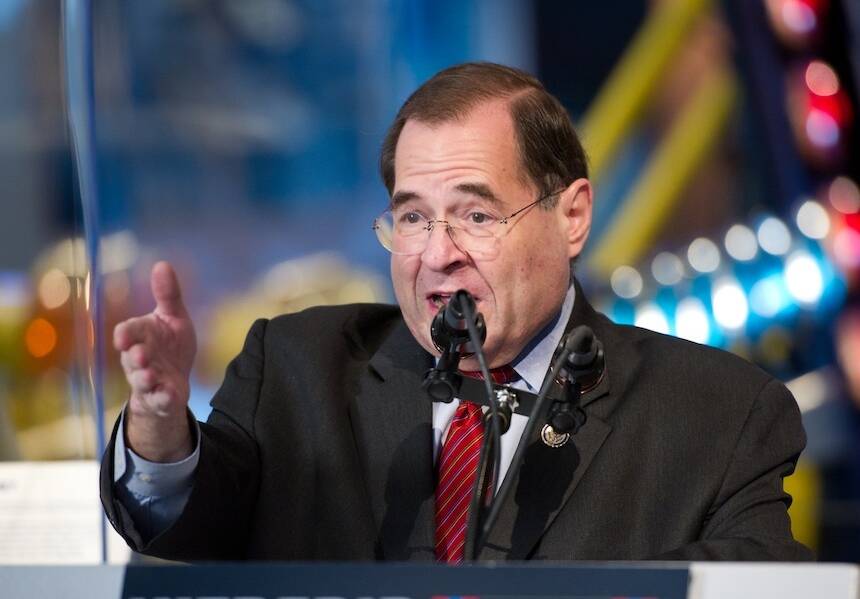 On Wednes­day morn­ing, the 73-mem­ber Con­gres­sion­al Pro­gres­sive Cau­cus unveiled its annu­al bud­get.
Like last year's Back to Work Budget, [the Better Off Budget] features a hodgepodge of progressive economic demands: a tax hike on the super-wealthy, the creation of a financial transactions tax and carbon tax, an end to generous tax loopholes for the fossil fuel industry and cuts in military spending, including a full withdrawal from Afghanistan.
​"We want to re-cre­ate an econ­o­my that works for the Amer­i­can work­er, not just the rich­est 1 per­cent," said Rep. Jer­rold Nadler (D‑N.Y.) at a Con­gres­sion­al Pro­gres­sive Cau­cus (CPC) press con­fer­ence inside the Capi­tol, flanked by CPC co-chairs Kei­th Elli­son (D‑Minn.) and Raúl Gri­jal­va (D‑Ariz.) in addi­tion to fel­low cau­cus mem­bers Jan Schakowsky (D‑Ill.), Bar­bara Lee (D‑Calif.) and Matt Cartwright (D‑Pa.).
In today's Con­gress, too often a grim land­scape of neolib­er­al­ism in grid­lock, the CPC's Bet­ter Off Bud­get stands lit­tle chance of pass­ing. But that's not so much the point: The pro­pos­al is a broad state­ment of val­ues, an effort to flush aus­ter­i­ty out of the annu­al bud­get debates that are often dom­i­nat­ed by the Right. By fash­ion­ing an alter­na­tive to Paul Ryan's safe­ty-net-slash­ing schemes, pro­gres­sives hope to shift the con­ver­sa­tion away from aus­ter­i­ty and toward eco­nom­ic fairness.
It's the fourth year the CPC has released its own bud­get, and the lat­est vari­ant has much in com­mon with pre­vi­ous pro­pos­als. Like last year's Back to Work Bud­get, it fea­tures a hodge­podge of pro­gres­sive eco­nom­ic demands: a tax hike on the super-wealthy, the cre­ation of a finan­cial trans­ac­tions tax and car­bon tax, an end to gen­er­ous tax loop­holes for the fos­sil fuel indus­try and cuts in mil­i­tary spend­ing, includ­ing a full with­draw­al from Afghanistan.
Last week, the New York Times dubbed Pres­i­dent Obama's lat­est bud­get pro­pos­al a ​"pop­ulist wish list." But unlike that plan, the CPC's bud­get actu­al­ly repeals the so-called sequester — a series of across-the-board spend­ing cuts that kicked in last March.
The CPC's pro­pos­al also includes some time­ly addi­tions to its usu­al pro­gres­sive pot­pour­ri — a min­i­mum wage hike to $10.10 and a repeal of the bil­lions in food stamp cuts that Con­gress vot­ed for in February.
Even though Social Secu­ri­ty is fund­ed sep­a­rate­ly from the fed­er­al bud­get­ing process, the cau­cus also threw in reforms her­ald­ed by pro­gres­sive orga­niz­ers. The bud­get calls on ​"scrap­ping the cap" — lift­ing a tax exemp­tion that pre­vents high-income earn­ers from con­tribut­ing more to Social Secu­ri­ty. And instead of ​"chained CPI," the Bet­ter Off Bud­get calls on adopt­ing what's called the con­sumer price index for the elder­ly, or CPI‑E — a more gen­er­ous cost-of-liv­ing adjust­ment that would increase month­ly benefits.
Echoes of Edward Snowden's rev­e­la­tions, too, found them­selves in the pro­pos­al. The CPC bud­get asks that the Pres­i­dent dis­close to Con­gress his annu­al bud­getary requests for each indi­vid­ual intel­li­gence agency. Cur­rent­ly, the White House only issues a lump-sum spend­ing request for the dif­fer­ent spy agen­cies combined.
​"This just extends that so that peo­ple have a greater idea of how that mon­ey is allo­cat­ed," said Jan Schakowsky, who sits on the House Intel­li­gence Committee.
​"Democ­ra­cy flour­ish­es when peo­ple know what's going on," said cau­cus co-chair Kei­th Elli­son, when asked about that pro­vi­sion. ​"In the dark­ness, even the most well-inten­tioned don't have any account­abil­i­ty. And often times you see abus­es that grow. So we think it's bet­ter for the demo­c­ra­t­ic process."
Dean Bak­er, co-direc­tor of the Cen­ter for Eco­nom­ic and Pol­i­cy Research, appre­ci­ates that the pro­pos­al draws the con­nec­tion between pub­lic spend­ing and job creation.
​"The basic out­lines make very good sense," Bak­er says. ​"We still are way below full-employ­ment by any rea­son­able mea­sure. The best way to boost the econ­o­my is with more spend­ing — we could wait for the pri­vate sec­tor until our face turns blue, it's not gonna happen."
But Bak­er remains skep­ti­cal of what he views as an unwar­rant­ed empha­sis on trim­ming the deficit. The CPC's plan, for instance, proud­ly adver­tis­es its abil­i­ty to shrink both the deficit and pub­lic debt. In each case, these reduc­tions actu­al­ly go fur­ther than the Oba­ma budget.
​"It real­ly per­me­ates just about every nation­al eco­nom­ic pol­i­cy debate," Bak­er says. ​"Even the most pro­gres­sive peo­ple in Con­gress, they feel like they have to gen­u­flect before this idea of get­ting deficits down, get­ting the debt down."
The Bet­ter Off Bud­get comes ear­ly in this year's bud­getary process — in advance of any GOP counter-pro­pos­al to the president's offer. This should give the Pro­gres­sive Cau­cus ample time to whip votes in the House, says one staffer.
Vote totals mat­ter because they offer insight into the trac­tion that pro­gres­sive pol­i­cy pro­pos­als car­ry with­in the Demo­c­ra­t­ic Cau­cus. And if the momen­tum of past years is any indi­ca­tion—since the first CPC bud­get in 2011 this exer­cise in pro­gres­sive bud­get­ing has gone from being shame­less­ly red bait­ed to cel­e­brat­ed by main­stream lib­er­als — this year's plan is due for anoth­er uptick in support.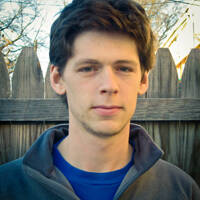 Cole Stan­gler
writes about labor and the envi­ron­ment. His report­ing has also appeared in The Nation, VICE, The New Repub­lic and Inter­na­tion­al Busi­ness Times. He lives in Paris, France. He can be reached at cole[at]inthesetimes.com. Fol­low him
@colestangler
.