Top Four Reads for the Red Centennial
Books about Bolsheviks.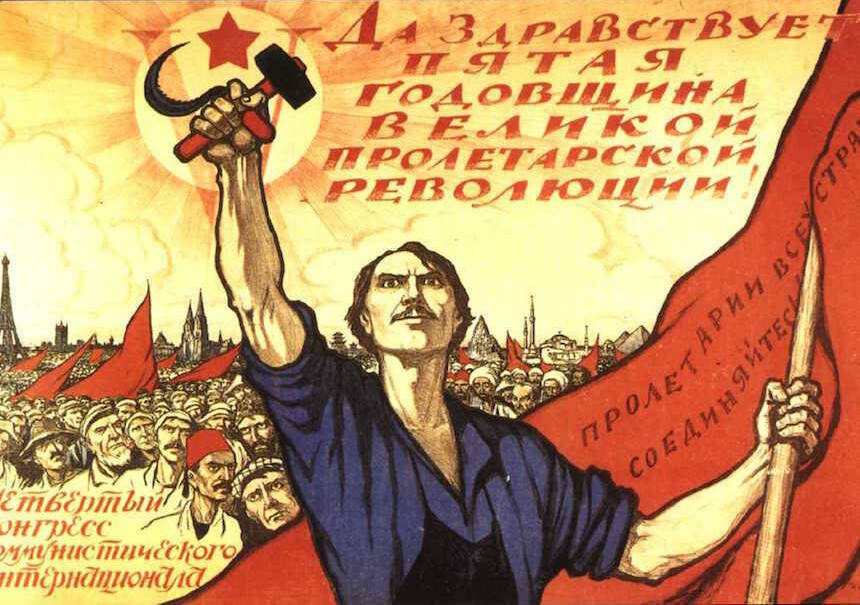 Octo­ber by Chi­na Miéville (May 2017)
To mark the 100th anniver­sary of Russia's 1917 rev­o­lu­tion, sci­ence fic­tion writer Chi­na Miéville re-exam­ines the extra­or­di­nary 10-month peri­od when the coun­try threw off tsarist autoc­ra­cy and trans­ferred pow­er to work­er assem­blies known as sovi­ets. Miéville's account unfolds like a nov­el, com­plete with trag­i­cal­ly flawed heroes and thrilling scenes of work­er revolt — and a hor­ri­fy­ing epi­logue that doesn't shrink from what followed.
Red Hang­over by Kris­ten Ghod­see (Sep­tem­ber 2017)
The abus­es of the Sovi­et Union taint­ed the ide­al of com­mu­nism, but for much of the post-Sovi­et world, the rav­ages of neolib­er­al­ism also sul­lied the ide­al of free-mar­ket democ­ra­cy. Ghod­see doc­u­ments the fall­out of rapid mar­ket reforms in East­ern Europe after the Iron Cur­tain lift­ed. In one chap­ter, Ghod­see inter­views women who insist that, thanks to rel­a­tive eco­nom­ic par­i­ty between the sex­es, they had bet­ter sex under socialism.
Ten Days That Shook the World by John Reed (1919)
Jour­nal­ist John Reed's eye­wit­ness account of rev­o­lu­tion­ary Pet­ro­grad in 1917 is still an unri­valed clas­sic of report­ing. For just the Cliff­s­Notes, you can always watch the movie Reds. (Tip: If you turn it off at inter­mis­sion, it's like Stal­in­ism nev­er happened.)
Red Star by Alexan­der Bog­danov (1908)
This fable of a social­ist utopia on Mars is decent as sci­ence fic­tion, but it's even more inter­est­ing as fore­shad­ow­ing. Bog­danov, a close asso­ciate of Lenin, wres­tled in his nov­el with many ques­tions the Bol­she­viks would even­tu­al­ly have to answer in real life.