The sen­sa­tion­al­ist media inquest into Sen. Barack Obama's asso­ci­a­tions has cheap­ened the nation­al debate. It has also exposed the hypocrisy and dou­ble stan­dard of the con­ser­v­a­tive media.
Conservatives have created a two-tier system of accountability: one for progressives, the other for themselves and their claimed moral rectitude.
Fox News, which has cham­pi­oned this ​"guilt by asso­ci­a­tion," ques­tions Obama's fit­ness for office because of his rela­tion­ship with the Rev. Jere­mi­ah Wright and Bill Ayers, a dis­tin­guished pro­fes­sor of edu­ca­tion at the Uni­ver­si­ty of Illi­nois at Chicago.
But if Fox News tru­ly believed in guilt-by-asso­ci­a­tion, the net­work would have sev­ered ties with some of its pun­dits and consultants.
Mark Fuhrman – of O.J. Simp­son infamy – is now one of its talk­ing heads. Fuhrman, if you remem­ber, was con­vict­ed of lying under oath dur­ing Simpson's mur­der tri­al when he denied hav­ing used the word ​"nig­ger." For right-wingers unbur­dened with racial sen­si­tiv­i­ty, Fuhrman's easy use of the ​"n" word was prob­a­bly not a big deal. And for Fox News, flout­ing the law is OK as long as the cause is right. O.J. Simp­son was guilty, legal­i­ties be damned.
G. Gor­don Lid­dy, sen­tenced to 20 years in prison for his role in the 1972 Water­gate break-in (he served almost five), enjoys a post-prison celebri­ty sta­tus among con­ser­v­a­tives. Lid­dy turns up on Fox News as a respect­ed com­men­ta­tor, and has cul­ti­vat­ed a fan base as a right-wing talk-radio jock. While Fox's pun­dits froth at the mouth con­demn­ing Ayers for his mem­ber­ship in the Weath­er Under­ground 40 years ago, Lid­dy, whose crimes cre­at­ed a con­sti­tu­tion­al cri­sis, is embraced and cel­e­brat­ed as a con­ser­v­a­tive hero.
How about Oliv­er North? His claim to fame was the Iran-Con­tra affair in the ​'80s, when he ille­gal­ly sold weapons to Iran's Aya­tol­lah Khome­i­ni and trans­ferred the mon­ey to Nicaraguan Con­tras, in vio­la­tion of U.S. law. He was charged with 16 felonies and con­vict­ed of three, which were lat­er over­turned because the pros­e­cu­tion had used tes­ti­mo­ny giv­en under a grant of immu­ni­ty. For his mock­ery of the Con­sti­tu­tion, North became a right-wing folk hero, even­tu­al­ly land­ing a job at Fox News as an Iraq War cor­re­spon­dent. He was sub­se­quent­ly giv­en his own tele­vi­sion show, ​"War Stories."
For­mer Bush advis­er Karl Rove is now a paid com­men­ta­tor on Fox News. Though Rove has not been con­vict­ed of any crimes, he has had an uneasy rela­tion­ship with ethics and the law: report­ed­ly the mas­ter­mind of the polit­i­cal fir­ing of nine U.S. attor­neys; alleged­ly out­ing CIA oper­a­tive Valerie Plame; spread­ing rumors in 2000 about Sen. John McCain hav­ing fathered a daugh­ter with a black woman; and sell­ing the Iraq War for polit­i­cal advan­tage. But to Fox News and its con­ser­v­a­tive base, Rove is a hero.
William Kris­tol is not a for­mer con­vict, but as sales­man-in-chief for the Iraq War he has com­mit­ted crimes of con­science. Kris­tol has a per­ma­nent seat on Fox News Sun­day. Despite his dis­cred­it­ed claims about Sad­dam Hussein's nuclear pro­grams and his many attempts to link Hus­sein with al Qae­da, Kris­tol con­tin­ues to be fea­tured as an expert on the war.
Bill O'Reilly, the big dad­dy of Fox News, reached a set­tle­ment in Novem­ber 2004 with a col­league who had report­ed­ly record­ed him attempt­ing to have phone sex with her as he mas­tur­bat­ed with a vibra­tor. This his­to­ry con­tra­dicts the self-right­eous protes­ta­tions in his book Cul­tur­al War­riors and his screeds against ​"lib­er­al" wrongdoers.
Newt Gin­grich, Fox News' most eru­dite and self-right­eous pun­dit, has a check­ered past that includes report­ed­ly serv­ing divorce papers to his can­cer-strick­en wife while she lay in her hos­pi­tal bed. The for­mer House Speak­er also admit­ted to an affair with an aide while he was still mar­ried, even as he cham­pi­oned Pres­i­dent Clinton's impeach­ment. Most lib­er­als believe these pri­vate mat­ters should not dis­qual­i­fy peo­ple from pub­lic office. How­ev­er, the pedan­tic moral­ists at Fox News can­not exempt them­selves from the stan­dards they apply to oth­ers. Their hypocrisy needs exposing.
Con­ser­v­a­tives have cre­at­ed a two-tier sys­tem of account­abil­i­ty: one for pro­gres­sives, the oth­er for them­selves. But their claimed moral rec­ti­tude belies an indul­gent atti­tude toward ques­tion­able legal and eth­i­cal con­duct. Mark Fuhrman, G. Gor­don Lid­dy and Oliv­er North betrayed the rule of law that con­ser­v­a­tives like to crow about.
Fox News and its right-wing func­tionar­ies threat­en the fab­ric of our elec­toral sys­tem. The push back should start with deny­ing them legit­i­ma­cy. That means expos­ing their hyp­o­crit­i­cal invo­ca­tion of the ​"rule of law," chal­leng­ing their sim­plis­tic ​"any­thing goes" stan­dard of patri­o­tism and denounc­ing their use of guilt-by-association.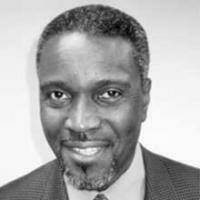 James Thind­wa
is a mem­ber of
In These Times
' Board of Direc­tors and a labor and com­mu­ni­ty activist.