Leaving Democracy to the Experts
TISA's secret trade negotiations quietly restructure our global economy.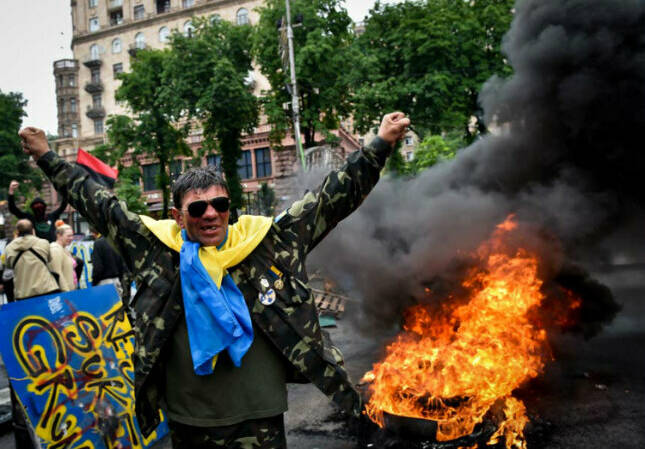 On June 19, the sec­ond anniver­sary of Julian Assange's con­fine­ment to the Ecuado­ri­an embassy in Lon­don, Wik­iLeaks ren­dered pub­lic the secret draft text for the Trade in Ser­vices Agree­ment (TISA) Finan­cial Ser­vices Annex. The doc­u­ment was clas­si­fied not only dur­ing TISA nego­ti­a­tions, but for five years after it enters into force.
The key decisions concerning our economy are negotiated in secrecy, out of our sight, with no public debate. And such decisions set the coordinates for the unencumbered rule of capital.
While the TISA nego­ti­a­tions have not been cen­sored out­right, they have been bare­ly men­tioned in the media— a mar­gin­al­iza­tion and secre­cy that are in stark con­trast with the world-his­tor­i­cal impor­tance of the TISA agree­ment. TISA would effec­tive­ly serve as a kind of legal back­bone for the restruc­tur­ing of the world mar­ket, bind­ing future gov­ern­ments regard­less of who wins elec­tions and what the courts say. It would impose a restric­tive frame­work on pub­lic ser­vices, mak­ing it more dif­fi­cult both to devel­op new ones and pro­tect exist­ing ones.
Is this dis­crep­an­cy between politi­co-eco­nom­ic impor­tance and secre­cy real­ly sur­pris­ing? Is it not rather a sad but pre­cise indi­ca­tion of where we in West­ern lib­er­al-demo­c­ra­t­ic coun­tries stand with regard to democ­ra­cy? A cen­tu­ry and half ago, in Das Kap­i­tal, Karl Marx char­ac­ter­ized the mar­ket exchange between work­er and cap­i­tal­ist as ​"a very Eden of the innate rights of man. There alone rule Free­dom, Equal­i­ty, Prop­er­ty and Ben­tham." For Marx, the iron­ic addi­tion of Jere­my Ben­tham, the philoso­pher of ego­tist util­i­tar­i­an­ism, pro­vides the key to what free­dom and equal­i­ty effec­tive­ly mean in cap­i­tal­ist soci­ety. To quote The Com­mu­nist Man­i­festo: ​"By free­dom is meant, under the present bour­geois con­di­tions of pro­duc­tion, free trade, free sell­ing and buy­ing." And by equal­i­ty is meant the legal for­mal equal­i­ty of buy­er and sell­er, even if one of them is forced to sell his labor under any con­di­tions, like today's pre­car­i­ous work­ers. Today, free­dom means the free flow of cap­i­tal, as well as of the finan­cial and per­son­al data (both flows guar­an­teed by TISA). But what about democracy?
The main cul­prits of the 2008 finan­cial melt­down now impose them­selves as experts who can lead us on the painful path of finan­cial recov­ery, and whose advice should there­fore over­come par­lia­men­tary pol­i­tics. Or, as for­mer Ital­ian prime min­is­ter and EU tech­no­crat Mario Mon­ti put it: ​"If gov­ern­ments let them­selves be ful­ly bound by the deci­sions of their par­lia­ments with­out pro­tect­ing their own free­dom to act, a breakup of Europe would be a more prob­a­ble out­come than deep­er integration."
Which, then, is the high­er force whose author­i­ty can sus­pend the deci­sions of the demo­c­ra­t­i­cal­ly elect­ed rep­re­sen­ta­tives of the peo­ple? As ear­ly as 1998, the answer was pro­vid­ed by Hans Tiet­mey­er, then the gov­er­nor of the Deutsches Bun­des­bank, who held up ​"the per­ma­nent plebiscite of glob­al mar­kets" as supe­ri­or to the ​"plebiscite of the bal­lot box." Note the demo­c­ra­t­ic rhetoric of this obscene state­ment: Glob­al mar­kets are more demo­c­ra­t­ic than par­lia­men­tary elec­tions, since the process of vot­ing goes on in them per­ma­nent­ly, rather than every four years, and glob­al­ly, rather than with­in the lim­its of a nation-state. The under­ly­ing idea: When sep­a­rat­ed from this high­er con­trol of mar­kets (and experts), par­lia­men­tary-demo­c­ra­t­ic deci­sions are ​"irre­spon­si­ble."
This, then, is where we stand with regard to democ­ra­cy. The TISA agree­ments are a per­fect exam­ple. The key deci­sions con­cern­ing our econ­o­my are nego­ti­at­ed in secre­cy, out of our sight, with no pub­lic debate. And such deci­sions set the coor­di­nates for the unen­cum­bered rule of cap­i­tal. This severe­ly lim­its the space for the deci­sions of demo­c­ra­t­i­cal­ly elect­ed polit­i­cal rep­re­sen­ta­tives, leav­ing the polit­i­cal process to deal pre­dom­i­nant­ly with issues toward which cap­i­tal is indif­fer­ent, like the out­come of cul­tur­al wars.
Con­se­quent­ly, the release of the TISA draft marks a new stage in the Wik­iLeaks strat­e­gy. Until now, its activ­i­ty has focused on mak­ing pub­lic how our lives are mon­i­tored and reg­u­lat­ed by intel­li­gence agen­cies of the state — the stan­dard lib­er­al con­cern of indi­vid­u­als threat­ened by oppres­sive state appa­ra­tus­es. Now, anoth­er con­trol­ling force appears — cap­i­tal — that threat­ens our free­dom in a much more twist­ed way, per­vert­ing our very sense of freedom.
Since our soci­ety ele­vates free choice into a supreme val­ue, social con­trol and dom­i­na­tion can no longer appear to be infring­ing on subject's free­dom. Un-free­dom, then, is cloaked in the guise of its oppo­site: When we are deprived of uni­ver­sal health­care, we are told that we are giv­en a new free­dom to choose our health­care provider; when we no longer can rely on longterm employ­ment and are com­pelled to search for a new pre­car­i­ous work every cou­ple of years, we are told that we are giv­en the oppor­tu­ni­ty to rein­vent our­selves and dis­cov­er new unex­pect­ed cre­ative poten­tials that lurked in our per­son­al­i­ty; when we have to pay for the edu­ca­tion of our chil­dren, we are told that we become ​"entre­pre­neurs of the self," free to invest in our own — and our children's — per­son­al growth and fulfillment.
Con­stant­ly bom­bard­ed by these imposed ​"free choic­es," forced to make deci­sions for which we are most­ly not even prop­er­ly qual­i­fied or informed, our ​"free­dom of choice" increas­ing­ly becomes a bur­den that deprives us of true free­dom of choice — the choice (or rather, deci­sion) to move eyond mar­ket-free­dom into the free­dom of col­lec­tive­ly orga­niz­ing and reg­u­lat­ing the process of pro­duc­tion and exchange. It is more and more becom­ing clear that only in this way will human­i­ty be able to cope with antag­o­nisms that threat­en its very sur­vival (ecol­o­gy, bio­genet­ics, ​"intel­lec­tu­al prop­er­ty," the rise of the new class of those exclud­ed from pub­lic life).
Per­haps this para­dox throws a new light on our obses­sion with the ongo­ing events in Ukraine — events exten­sive­ly cov­ered by the media, in clear con­trast to the pre­dom­i­nant silence on TISA. What fas­ci­nates us in the West is not the fact that peo­ple in Kiev stood up for the mirage of the Euro­pean way of life, but that they — seem­ing­ly, at least — sim­ply stood up and tried to take their fate into their own hands. They act­ed as a polit­i­cal agent enforc­ing a rad­i­cal change — some­thing that, as the TISA nego­ti­a­tions demon­strate, we in the West no longer have the choice to do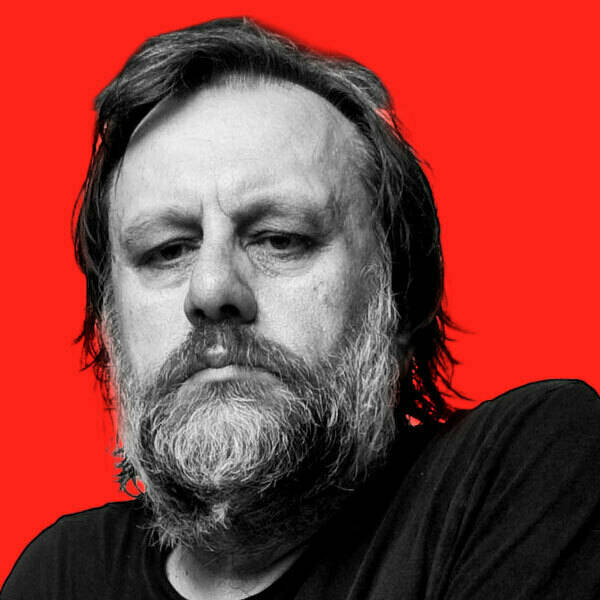 Slavoj Žižek
, a Sloven­ian philoso­pher and psy­cho­an­a­lyst, is a senior researcher at the the Insti­tute for Human­i­ties, Birk­beck Col­lege, Uni­ver­si­ty of Lon­don. He has also been a vis­it­ing pro­fes­sor at more than
10
uni­ver­si­ties around the world. Žižek is the author of many books, includ­ing Liv­ing in the End Times, First As Tragedy, Then As Farce, The Year of Dream­ing Dan­ger­ous­ly and Trou­ble in Paradise.