Amid last week's flood of busi­ness news, one sto­ry stood out as rea­son to hope for more than just a momen­tary uptick in your 401(k): Apple, you may have heard, announced record first-quar­ter profits.
Consumers may be gradually shifting back to our grandparents' smarter, more utilitarian mindset.
This was not some mun­dane stock-mar­ket announce­ment impor­tant only to the investor class. In a sea­son of earn­ings reports that showed our still-finan­cial­ized econ­o­my return­ing Wall Street to its dan­ger­ous too-big-to-fail form, the news that Apple has become a big­ger mar­ket force than Microsoft may go down as a pos­i­tive water­shed in Amer­i­can con­sumer his­to­ry – a par­a­digm shift in which buy­ers began choos­ing val­ue and qual­i­ty over bar­gain and volume.
In many ways, Apple is the antithe­sis of the typ­i­cal multi­na­tion­al firm. Where many cor­po­ra­tions sac­ri­fice crafts­man­ship and cus­tomer ser­vice on the altar of low price, Apple does the oppo­site. For exam­ple, accord­ing to the mar­ket research firm NPD, the aver­age Apple Mac­in­tosh com­put­er is dou­ble the price of the equiv­a­lent Win­dows-based PC. At the same time, For­rester Research reports that Apple far out­paces its rivals in cus­tomer sat­is­fac­tion, like­ly because (as any Mac con­vert knows) Apple prod­ucts and sup­port are the most reli­able and intu­itive in the industry.
As busi­ness mod­els go, this high-price/high-qual­i­ty con­cept is a seri­ous gam­ble in the age of the big box store. But when you jux­ta­pose the high con­cept with the bot­tom line, you see Apple's wager is pay­ing off. Not only is the firm gen­er­at­ing big returns for share­hold­ers, it is ben­e­fit­ing from a sea change in infor­ma­tion-econ­o­my pref­er­ences. Specif­i­cal­ly, tech­nol­o­gy buy­ers are increas­ing­ly resist­ing the allure of imme­di­ate dis­counts in favor of endur­ing val­ue – in this case, the val­ue of machines (whether com­put­ers, MP3 play­ers or smart­phones) that poten­tial­ly save more mon­ey by last­ing longer, wast­ing less time and not requir­ing as many cost­ly replacements.
As men­tioned, this could end up being a sign of a larg­er depar­ture from what author Ellen Rup­pel Shell's recent book called the scourge of ​"cheap." And it is only one sign of many.
For instance, report­ing on Hol­ly­wood trends, The New York Times recent­ly found that ​"expen­sive yet mid­dle-of-the-road (films) deliv­ered dis­ap­point­ing results or flat-out flopped" while ​"gam­bles on orig­i­nal con­cepts paid off." As a result, the paper not­ed that ​"stu­dios are final­ly and ful­ly con­ced­ing that movie­go­ers (are) hold­ing them to high­er standards."
Sim­i­lar­ly, Brandweek reports that a new nation­al sur­vey finds that con­sumers are no longer ​"buy­ing based on price alone." Instead, ​"they are rely­ing more on their per­cep­tion of val­ue" in every­thing from ath­let­ic shoes to paper tow­els – and busi­ness­es are now tai­lor­ing prod­ucts to meet the demand.
"It's not just about low­er prices," said the firm that con­duct­ed the study.
That this is hap­pen­ing in a reces­sion is hard­ly a coin­ci­dence. In fact, the moment's more fru­gal zeit­geist has prob­a­bly played a big role in alter­ing behav­ior. Forced by neces­si­ty to make more dis­cern­ing eco­nom­ic deci­sions, con­sumers may be grad­u­al­ly shift­ing back to our grand­par­ents' smarter, more util­i­tar­i­an mind­set, will­ing to pay a lit­tle bit more at the store – as long as the addi­tion­al expense means we get more for our money.
If the trend con­tin­ues – grant­ed, a big ​"if" – the cor­re­spond­ing changes will be pervasive.
Some­times it will mean noth­ing more con­se­quen­tial than bet­ter movies at the local the­ater. Oth­er times, it will mean loy­al­ty to super­mar­ket brands that final­ly guar­an­tee min­i­mum stan­dards. And quite often, it will mean long-term sav­ings for cus­tomers in the form of bet­ter-per­form­ing and more durable goods.
In that sense, the now-ubiq­ui­tous Apple logo will cease being mere­ly today's most famous image of com­put­er geek­ery – it may end up as his­to­ry-book short­hand for an eco­nom­ic trans­for­ma­tion that's long overdue.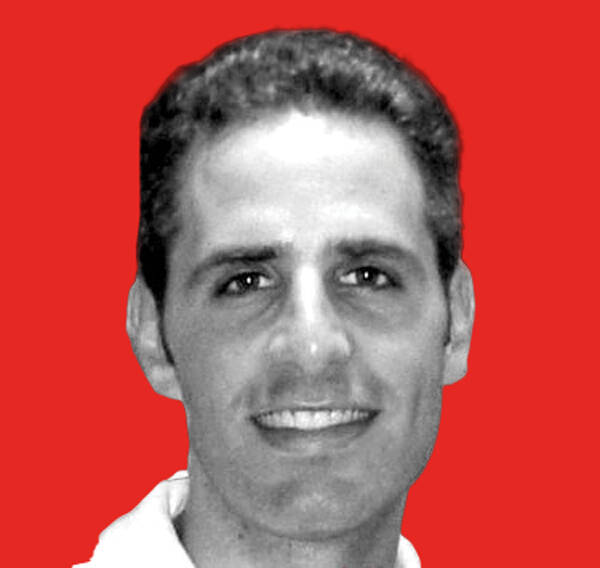 David Siro­ta
is an award­win­ning inves­tiga­tive jour­nal­ist and an
In These Times
senior edi­tor. He served as speech writer for Bernie Sanders'
2020
cam­paign. Fol­low him on Twit­ter @davidsirota.