The Unions Backing Friday's Global Climate Strike—And What It Means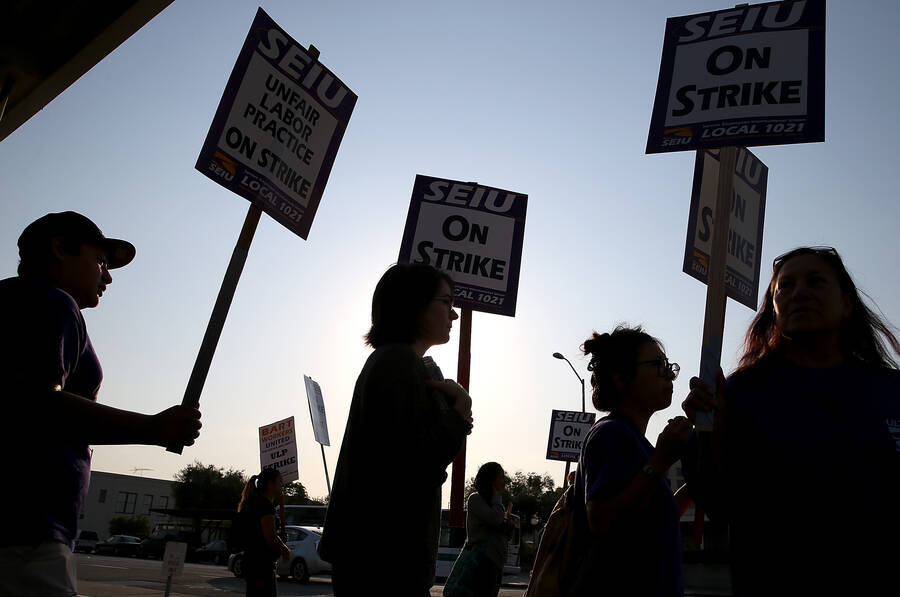 When asked why he's plan­ning to sup­port the Glob­al Cli­mate Strike slat­ed for Sep­tem­ber 20, Lar­ry Hop­kins, a rail crew dri­ver for the trans­porta­tion and main­te­nance com­pa­ny Hall­con, says the rea­son is sim­ple: ​"I want to help pre­serve and pro­tect our per­son­al safe­ty. Because right now, we're in a cli­mate emer­gency that is very bad for our health and our safety."
Hop­kins is pres­i­dent of Local 1177 of the Unit­ed Elec­tri­cal, Radio and Machine Work­ers of Amer­i­ca (UE), one of sev­er­al U.S. unions that endorsed the cli­mate strike, which is expect­ed to hit all 50 states and 150 coun­tries. Del­e­gates to the nation­al con­ven­tion of UE, which rep­re­sents rough­ly 35,000 work­ers, vot­ed on August 29 to offi­cial­ly endorse the cli­mate strike, call­ing on mem­bers ​"to find cre­ative ways to participate."
UE is not alone. The Glob­al Cli­mate Strike lists 56 unions, trades coun­cils and fed­er­a­tions from around the world that have declared their sup­port, hail­ing from Aus­tralia, Cana­da, France, Ger­many, South Africa, New Zealand, the Unit­ed States, the Unit­ed King­dom, Ire­land and Italy. The South African Fed­er­a­tion of Trade Unions and the Fed­er­a­tion of Unions of South Africa, which togeth­er rep­re­sent 1.3 mil­lion work­ers, have notably signed on.
Among the list of par­tic­i­pat­ing unions are eight based in the Unit­ed States, includ­ing the Ser­vice Employ­ees Inter­na­tion­al Union, which rep­re­sents near­ly 1.9 mil­lion mem­bers, and the Mass­a­chu­setts Teach­ers Association.
Sara Nel­son, pres­i­dent of the Asso­ci­a­tion of Flight Atten­dants-Com­mu­ni­ca­tions Work­ers of Amer­i­ca (AFACWA), told In These Times her union will ​"absolute­ly sup­port the Glob­al Cli­mate Strike and actions around the world."
The Sep­tem­ber 20 cli­mate strike is timed ahead of the UN emer­gency cli­mate sum­mit, with anoth­er coor­di­nat­ed strike planned for Sep­tem­ber 27. On their web­site, strike orga­niz­ers declare that ​"mil­lions of us will walk out of our work­places and homes to join young cli­mate strik­ers on the streets and demand an end to the age of fos­sil fuels. Our house is on fire — let's act like it." Accord­ing to the UN's Inter­gov­ern­men­tal Pan­el on Cli­mate Change report released in Octo­ber 2018, we have just 12 years to stave off the worst effects of the cli­mate cri­sis by mak­ing ​"rapid, far-reach­ing and unprece­dent­ed changes in all aspects of society."
While the 16-year-old Swedish cli­mate activist Gre­ta Thun­berg has attract­ed sig­nif­i­cant media atten­tion, the strike on Sep­tem­ber 20 is being orga­nized by young peo­ple across the world. In an open let­ter pub­lished in May, 47 youth activists called on adults to sup­port cli­mate strikers.
Nel­son says those young peo­ple deserve labor's sol­i­dar­i­ty. ​"In order to cre­ate change, the first step is defin­ing the prob­lem for the mass­es and the urgency of fix­ing it," she under­scores. ​"Col­lec­tive action is an effec­tive way to draw atten­tion to an issue, inject it into the pop­u­lar nar­ra­tive, and demon­strate what peo­ple are will­ing to do to force a polit­i­cal will for solutions."
The Com­mu­ni­ca­tion Work­ers of America's ​"Next Gen­er­a­tion" pro­gram, which aims to ​"iden­ti­fy, recruit and train young CWA mem­bers," released its own state­ment declar­ing it ​"stands in sol­i­dar­i­ty with young peo­ple all over the world."
The biggest U.S. demon­stra­tions are expect­ed in New York City, where the pub­lic school sys­tem recent­ly announced that its 1.1 mil­lion stu­dents have per­mis­sion to walk out in order to par­tic­i­pate in the cli­mate strike on Sep­tem­ber 20 if they have parental con­sent (while younger stu­dents ​"can only leave school with a par­ent"). Alexan­dria Vil­laseñor, a 14-year-old strike orga­niz­er, said that the announce­ment came ​"after many months of hard work and con­ver­sa­tions between we activists and the city."
Yet the Unit­ed Fed­er­a­tion of Teach­ers, the union that rep­re­sents most teach­ers in the New York City pub­lic school sys­tem, has not released a pub­lic call for teach­ers to join those stu­dents in a walk­out. The union is, how­ev­er, invit­ing mem­bers to par­tic­i­pate in a labor sol­i­dar­i­ty con­tin­gent for a stu­dent rally.
Notably, the Amer­i­can Fed­er­a­tion of Teach­ers has not called on mem­bers to walk out, but the union's pres­i­dent, Ran­di Wein­garten, did release a seem­ing­ly sup­port­ive — if some­what vague—state­ment: ​"If we can help stu­dents learn about the sci­ence of cli­mate change, help them under­stand free speech and cit­i­zen advo­ca­cy as part of civic edu­ca­tion, and encour­age their belief in them­selves, we've done our job in help­ing the next gen­er­a­tion secure their future," she said.
The AFL-CIO, the labor fed­er­a­tion of 55 unions that togeth­er rep­re­sent 12.5 mil­lion work­ers, has not called on mem­bers to par­tic­i­pate, although some of its affil­i­at­ed locals have.
In many cas­es, union par­tic­i­pa­tion will not look like a typ­i­cal strike, in which work­ers walk off the job against their boss­es' wish­es. Hop­kins says he's not plan­ning to strike, but he will attend Chicago's stu­dent strike and march that will take place Sep­tem­ber 20. ​"I'm in sup­port, but my con­tract I'm present­ly under has a no-strike clause," he explains.
UE Local 255, which rep­re­sents work­ers at Hunger Moun­tain Co-op in Mont­pe­lier, Ver­mont, is par­tic­i­pat­ing in a cli­mate strike ral­ly on Sep­tem­ber 20. ​"It is imper­a­tive that work­ers remain on the front lines of cli­mate jus­tice and par­tic­i­pat­ing in the upcom­ing cli­mate strike is just a small part of that," Autumn Mar­tinez, a mem­ber of UE Local 255, told In These Times.
UE mem­bers will also join Ware­house Work­ers For Jus­tice and Sun­rise Move­ment Chica­go in a ral­ly on Fri­day to sup­port Ama­zon tech work­ers who have vowed to strike against Jeff Bezos. Tech work­ers are demand­ing that Bezos achieve zero emis­sions by 2030, stop fund­ing lob­by­ists and politi­cians who are cli­mate deniers, and get rid of all ​"con­tracts for fos­sil fuel com­pa­nies to accel­er­ate oil and gas extraction."
Orga­niz­ers acknowl­edge that unions' par­tic­i­pa­tion in the cli­mate strike won't nec­es­sar­i­ly take the form of tra­di­tion­al labor strikes. Stephen O'Han­lon, com­mu­ni­ca­tions direc­tor for the Sun­rise Move­ment, one of the groups orga­niz­ing the strike, tells In These Times, ​"It looks dif­fer­ent for each union to sup­port the strike, but in gen­er­al it looks like encour­ag­ing mem­bers to join in and walk out of work. Or if some peo­ple are not work­ing that day, they can show up to a ral­ly." O'Hanlon adds, ​"Peo­ple are gen­er­al­ly doing dif­fer­ent things in dif­fer­ent places."
An orga­niz­ing resource on the Glob­al Cli­mate Strike's web­site encour­ages work­ers to ​"make a pro­pos­al to your employ­er, out­lin­ing how and why your work­place should join the #Cli­mat­eStrike."
Chris Brooks, a staff writer and orga­niz­er for Labor Notes, a media and orga­niz­ing labor move­ment project, told In These Times that, to tru­ly address the cli­mate cri­sis, we need con­fronta­tion­al strikes that are waged with­out the per­mis­sion of – and in direct con­flict with – boss­es. ​"Cli­mate change is a cri­sis caused by cap­i­tal­ism, and address­ing it in any fun­da­men­tal way will require us rad­i­cal­ly reor­ga­niz­ing the econ­o­my," he said. ​"I don't think we're going to get there by ask­ing the boss for per­mis­sion. If the work­ing class is going to address cli­mate change, we're going to have to break some rules."
"It's def­i­nite­ly worth sup­port­ing the cli­mate strike," he con­tin­ued, ​"but the crux of the mat­ter is that busi­ness as usu­al can­not con­tin­ue. As long as we engage in actions that don't dis­rupt the sta­tus quo, it will be easy to ignore. Strikes are the most dis­rup­tive action you can do in society."
Rober­to Jesus Clack, the asso­ciate direc­tor of Ware­house Work­ers for Jus­tice, told In These Times that he thinks Brooks' cri­tique has mer­it, and empha­sized the col­lec­tive action of the cli­mate strike is still mean­ing­ful. ​"The rea­son we're jump­ing on this is we want to agi­tate the labor move­ment to take this more seri­ous­ly. It's still an agi­ta­tion of the work­ers in the work­place around cli­mate change."
For some, the cli­mate strike is an oppor­tu­ni­ty to build towards a tra­di­tion­al labor strike. Mar­tinez of UE Local 255 told In These Times, ​"If we, as work­ers, are seek­ing a true just tran­si­tion, we must demand it through all means pos­si­ble. And although the upcom­ing cli­mate strike is not like your tra­di­tion­al labor strike, as to stop pro­duc­tion, it has the pow­er to get there and I envi­sion and hope it will. When we real­ize the pow­er to cre­ate change is with­in us all, unit­ed we become unstoppable."
There are signs that some work­ers are gear­ing up for a con­fronta­tion with their boss­es, although it's dif­fi­cult to know exact­ly how many will with­hold their labor. About 700 Google tech work­ers, in addi­tion to Microsoft employ­ees, are plan­ning to walk off the job on Sep­tem­ber 20, along with over 1,500 Ama­zon employ­ees, most of them in Seattle.
Bezos appears to be feel­ing the heat. The morn­ing of Sep­tem­ber 19, he announced a cli­mate pledge, which Ama­zon describes as ​"a com­mit­ment to meet the Paris Agree­ment 10 years ear­ly." Accord­ing to a com­pa­ny press release, this includes a com­mit­ment to ​"net zero car­bon by 2040 and 100% renew­able ener­gy by 2030."
But Ama­zon Employ­ees for Cli­mate Jus­tice, the group coor­di­nat­ing the work action, said in a press state­ment that the strike is still on. ​"Amazon's new­ly-announced ​'Cli­mate Pledge' is a huge win for Ama­zon Employ­ees for Cli­mate Jus­tice, and we're thrilled at what work­ers been able to achieve in less than a year," said the group. ​"But we know it's not enough. The Paris Agree­ment, by itself, won't get us to a liv­able world. Today, we cel­e­brate. Tomor­row, we'll be in the streets to con­tin­ue the fight for a liv­able future."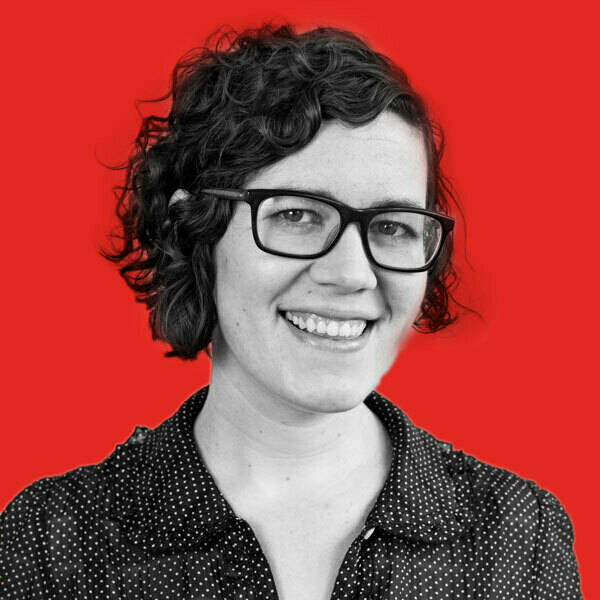 Sarah Lazare is web edi­tor at In These Times. She comes from a back­ground in inde­pen­dent jour­nal­ism for pub­li­ca­tions includ­ing The Inter­cept, The Nation, and Tom Dis­patch. She tweets at @sarahlazare.