Nation's Richest, Including Trump, Are About to Enjoy a $17 Billion Windfall Due to a Tax Loophole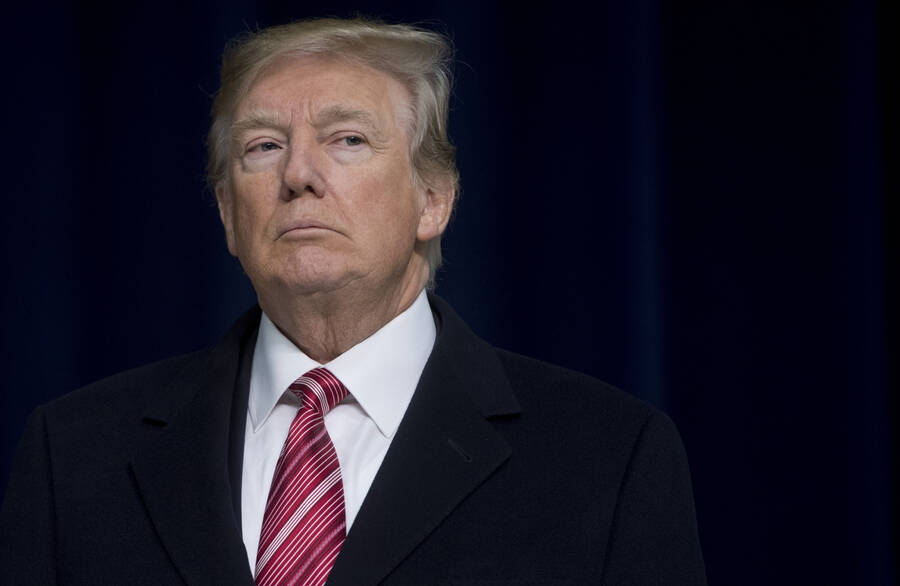 Mar­ket­ed as relief for ​"small busi­ness­es," the GOP tax law's 20 per­cent deduc­tion for own­ers of ​"pass-through" enti­ties like law firms and hedge funds will over­whelm­ing­ly ben­e­fit the wealth­i­est Amer­i­cans, accord­ing to an analy­sist by the Joint Com­mit­tee on Taxation.
"In 2018, the lion's share of the ben­e­fit — $17.4 bil­lion, or 44.3 per­cent of the total — will go to rough­ly 200,000 Amer­i­cans mak­ing $1 mil­lion or more who claim the pass-through deduc­tion, the com­mit­tee said. Anoth­er $3.6 bil­lion, or 8.9 per­cent, will go to a sim­i­lar num­ber of tax­pay­ers who earn $500,000 to $1 mil­lion," NBC News not­ed on Mon­day, sum­ma­riz­ing JCT's find­ings. ​"By 2024, the tax deduc­tions will amount to $60.3 bil­lion, and those mak­ing $1 mil­lion or more will account for $31.6 bil­lion (52.4 per­cent) of that."
The GOP's spe­cial ​"pass-through" pro­vi­sion became the source of tremen­dous con­tro­ver­sy and out­rage last year after the Inter­na­tion­al Busi­ness Times ran a series of reports show­ing that the tax cut would per­son­al­ly enrich Trump, his son-in-law and advis­er Jared Kush­n­er, and sev­er­al con­gres­sion­al lead­ers — includ­ing Sen. Bob Cork­er (R‑Tenn.), who dropped his oppo­si­tion to the $1.5 tril­lion tax bill after the pro­vi­sion was includ­ed in the final version.
Because the Trump Orga­ni­za­tion over­sees ​"at least 500" pass-through busi­ness­es, ​"Trump could get an annu­al tax cut worth $23 mil­lion," and Kush­n­er ​"could see a cut of up to $17 mil­lion," ThinkProgress not­ed on Monday.
JCT's new analy­sis comes as Repub­li­cans are strug­gling to sell their plan to the major­i­ty of Amer­i­cans who — unlike mas­sive Wall Street firms and ultra-wealthy cor­po­rate exec­u­tives — have report­ed see­ing lit­tle to no ben­e­fit from the new tax law.
"At this point, it's just brazen," wrote Sen. Tam­my Baldin (D‑Wis.) of the tax law's mas­sive rewards for the rich.
This arti­cle first appeared on Com­mon Dreams.