In Times of Government Surveillance, Whose 'Security' Is at Stake?
Officials claim the current state policy is necessary to preserve the public's well-being.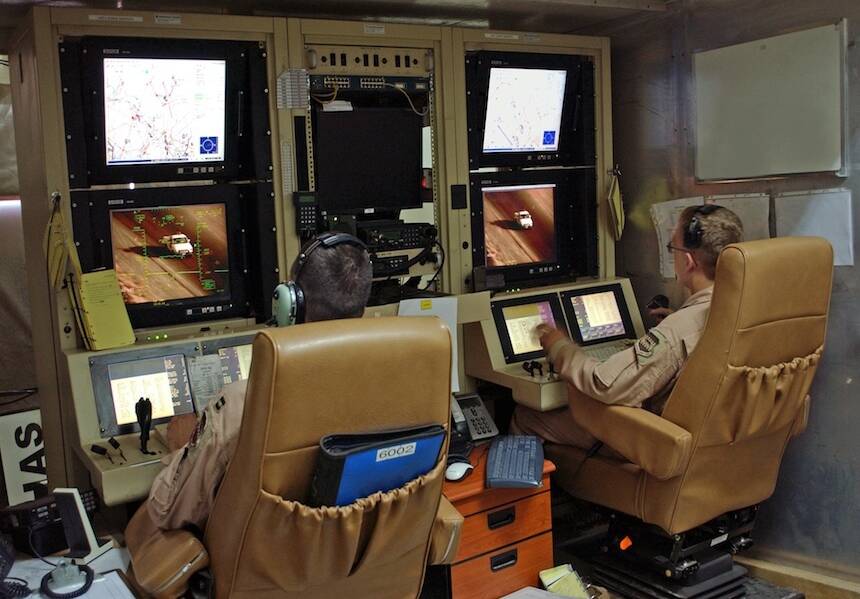 A lead­ing prin­ci­ple of inter­na­tion­al rela­tions the­o­ry is that the state's high­est pri­or­i­ty is to ensure secu­ri­ty. As Cold War strate­gist George F. Ken­nan for­mu­lat­ed the stan­dard view, gov­ern­ment is cre­at­ed ​"to assure order and jus­tice inter­nal­ly and to pro­vide for the com­mon defense."
International relations scholar John Mearsheimer writes that 'The Obama administration, not surprisingly, initially claimed that the NSA's spying played a key role in thwarting 54 terrorist plots against the United States, implying it violated the Fourth Amendment for good reason. This was a lie, however.'
The propo­si­tion seems plau­si­ble, almost self-evi­dent, until we look more close­ly and ask: Secu­ri­ty for whom? For the gen­er­al pop­u­la­tion? For state pow­er itself? For dom­i­nant domes­tic constituencies?
Depend­ing on what we mean, the cred­i­bil­i­ty of the propo­si­tion ranges from neg­li­gi­ble to very high.
Secu­ri­ty for state pow­er is at the high extreme, as illus­trat­ed by the efforts that states exert to pro­tect them­selves from the scruti­ny of their own populations.
In an inter­view on Ger­man TV, Edward J. Snow­den said that his ​"break­ing point" was ​"see­ing Direc­tor of Nation­al Intel­li­gence, James Clap­per, direct­ly lie under oath to Con­gress" by deny­ing the exis­tence of a domes­tic spy­ing pro­gram con­duct­ed by the Nation­al Secu­ri­ty Agency.
Snow­den elab­o­rat­ed that ​"The pub­lic had a right to know about these pro­grams. The pub­lic had a right to know that which the gov­ern­ment is doing in its name, and that which the gov­ern­ment is doing against the public."
The same could be just­ly said by Daniel Ells­berg, Chelsea Man­ning and oth­er coura­geous fig­ures who act­ed on the same demo­c­ra­t­ic principle.
The gov­ern­ment stance is quite dif­fer­ent: The pub­lic does­n't have the right to know because secu­ri­ty thus is under­mined — severe­ly so, as offi­cials assert.
There are sev­er­al good rea­sons to be skep­ti­cal about such a response. The first is that it's almost com­plete­ly pre­dictable: When a gov­ern­men­t's act is exposed, the gov­ern­ment reflex­ive­ly pleads secu­ri­ty. The pre­dictable response there­fore car­ries lit­tle information.
A sec­ond rea­son for skep­ti­cism is the nature of the evi­dence pre­sent­ed. Inter­na­tion­al rela­tions schol­ar John Mearsheimer writes that ​"The Oba­ma admin­is­tra­tion, not sur­pris­ing­ly, ini­tial­ly claimed that the NSA's spy­ing played a key role in thwart­ing 54 ter­ror­ist plots against the Unit­ed States, imply­ing it vio­lat­ed the Fourth Amend­ment for good reason.
​"This was a lie, how­ev­er. Gen. Kei­th Alexan­der, the NSA direc­tor, even­tu­al­ly admit­ted to Con­gress that he could claim only one suc­cess, and that involved catch­ing a Soma­li immi­grant and three cohorts liv­ing in San Diego who had sent $8,500 to a ter­ror­ist group in Somalia."
A sim­i­lar con­clu­sion was reached by the Pri­va­cy and Civ­il Lib­er­ties Over­sight Board, estab­lished by the gov­ern­ment to inves­ti­gate the NSA pro­grams and there­fore grant­ed exten­sive access to clas­si­fied mate­ri­als and to secu­ri­ty offi­cials. There is, of course, a sense in which secu­ri­ty is threat­ened by pub­lic aware­ness — name­ly, secu­ri­ty of state pow­er from exposure.
The basic insight was expressed well by the Har­vard polit­i­cal sci­en­tist Samuel P. Hunt­ing­ton: ​"The archi­tects of pow­er in the Unit­ed States must cre­ate a force that can be felt but not seen. Pow­er remains strong when it remains in the dark; exposed to the sun­light it begins to evaporate."
In the Unit­ed States as else­where, the archi­tects of pow­er under­stand that very well. Those who have worked through the huge mass of declas­si­fied doc­u­ments in, for exam­ple, the offi­cial State Depart­ment his­to­ry ​"For­eign Rela­tions of the Unit­ed States," can hard­ly fail to notice how fre­quent­ly it is secu­ri­ty of state pow­er from the domes­tic pub­lic that is a prime con­cern, not nation­al secu­ri­ty in any mean­ing­ful sense.
Often the attempt to main­tain secre­cy is moti­vat­ed by the need to guar­an­tee the secu­ri­ty of pow­er­ful domes­tic sec­tors. One per­sis­tent exam­ple is the mis­la­beled ​"free trade agree­ments" — mis­la­beled because they rad­i­cal­ly vio­late free trade prin­ci­ples and are sub­stan­tial­ly not about trade at all, but rather about investor rights.
These instru­ments are reg­u­lar­ly nego­ti­at­ed in secret, like the cur­rent Trans-Pacif­ic Part­ner­ship—not entire­ly in secret, of course. They aren't secret from the hun­dreds of cor­po­rate lob­by­ists and lawyers who are writ­ing the detailed pro­vi­sions, with an impact revealed by the few parts that have reached the pub­lic through WikiLeaks.
As the econ­o­mist Joseph E. Stiglitz rea­son­ably con­cludes, with the U.S. Trade Rep­re­sen­ta­tive​'s office ​"rep­re­sent­ing cor­po­rate inter­ests," not those of the pub­lic, ​"The like­li­hood that what emerges from the com­ing talks will serve ordi­nary Amer­i­cans' inter­ests is low; the out­look for ordi­nary cit­i­zens in oth­er coun­tries is even bleaker."
Cor­po­rate-sec­tor secu­ri­ty is a reg­u­lar con­cern of gov­ern­ment poli­cies — which is hard­ly sur­pris­ing, giv­en their role in for­mu­lat­ing the poli­cies in the first place.
In con­trast, there is sub­stan­tial evi­dence that the secu­ri­ty of the domes­tic pop­u­la­tion — ​"nation­al secu­ri­ty" as the term is sup­posed to be under­stood — is not a high pri­or­i­ty for state policy.
For exam­ple, Pres­i­dent Oba­ma's drone-dri­ven glob­al assas­si­na­tion pro­gram, by far the world's great­est ter­ror­ist cam­paign, is also a ter­ror-gen­er­at­ing cam­paign. Gen. Stan­ley A. McChrys­tal, com­man­der of U.S. and NATO forces in Afghanistan until he was relieved of duty, spoke of ​"insur­gent math": For every inno­cent per­son you kill, you cre­ate 10 new enemies.
This con­cept of ​"inno­cent per­son" tells us how far we've pro­gressed in the last 800 years, since the Magna Car­ta, which estab­lished the prin­ci­ple of pre­sump­tion of inno­cence that was once thought to be the foun­da­tion of Anglo-Amer­i­can law.
Today, the word ​"guilty" means ​"tar­get­ed for assas­si­na­tion by Oba­ma," and ​"inno­cent" means ​"not yet accord­ed that status."
The Brook­ings Insti­tu­tion just pub­lished ​"The This­tle and the Drone," a high­ly praised anthro­po­log­i­cal study of trib­al soci­eties by Akbar Ahmed, sub­ti­tled ​"How Amer­i­ca's War on Ter­ror Became a Glob­al War on Trib­al Islam."
This glob­al war pres­sures repres­sive cen­tral gov­ern­ments to under­take assaults against Wash­ing­ton's trib­al ene­mies. The war, Ahmed warns, may dri­ve some tribes ​"to extinc­tion" — with severe costs to the soci­eties them­selves, as seen now in Afghanistan, Pak­istan, Soma­lia and Yemen. And ulti­mate­ly to Americans.
Trib­al cul­tures, Ahmed points out, are based on hon­or and revenge: ​"Every act of vio­lence in these trib­al soci­eties pro­vokes a coun­ter­at­tack: the hard­er the attacks on the tribes­men, the more vicious and bloody the counterattacks."
The ter­ror tar­get­ing may hit home. In the British jour­nal Inter­na­tion­al Affairs, David Hast­ings Dunn out­lines how increas­ing­ly sophis­ti­cat­ed drones are a per­fect weapon for ter­ror­ist groups. Drones are cheap, eas­i­ly acquired and ​"pos­sess many qual­i­ties which, when com­bined, make them poten­tial­ly the ide­al means for ter­ror­ist attack in the 21st cen­tu­ry," Dunn explains.
Sen. Adlai Steven­son III, refer­ring to his many years of ser­vice on the U.S. Sen­ate Intel­li­gence Com­mit­tee, writes that ​"Cyber sur­veil­lance and meta data col­lec­tion are part of the con­tin­u­ing reac­tion to 9⁄11, with few if any ter­ror­ists to show for it and near uni­ver­sal con­dem­na­tion. The U.S. is wide­ly per­ceived as wag­ing war against Islam, against Shi­ites as well as Sun­nis, on the ground, with drones, and by proxy in Pales­tine, from the Per­sian Gulf to Cen­tral Asia. Ger­many and Brazil resent our intru­sions, and what have they wrought?"
The answer is that they have wrought a grow­ing ter­ror threat as well as inter­na­tion­al isolation.
The drone assas­si­na­tion cam­paigns are one device by which state pol­i­cy know­ing­ly endan­gers secu­ri­ty. The same is true of mur­der­ous spe­cial-forces oper­a­tions. And of the inva­sion of Iraq, which sharply increased ter­ror in the West, con­firm­ing the pre­dic­tions of British and Amer­i­can intelligence.
These acts of aggres­sion were, again, a mat­ter of lit­tle con­cern to plan­ners, who are guid­ed by alto­geth­er dif­fer­ent con­cepts of secu­ri­ty. Even instant destruc­tion by nuclear weapons has nev­er ranked high for state author­i­ties — a top­ic for dis­cus­sion in the next column.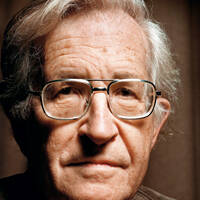 Noam Chom­sky
is Insti­tute Pro­fes­sor and Pro­fes­sor of Lin­guis­tics (Emer­i­tus) at the Mass­a­chu­setts Insti­tute of Tech­nol­o­gy, and the author of dozens of books on U.S. for­eign pol­i­cy. His most recent book is
Who Rules the World?
from Met­ro­pol­i­tan Books.