Court Steps in to #SaveH2B. But Is the U.S. Guestworker Program Worth Saving?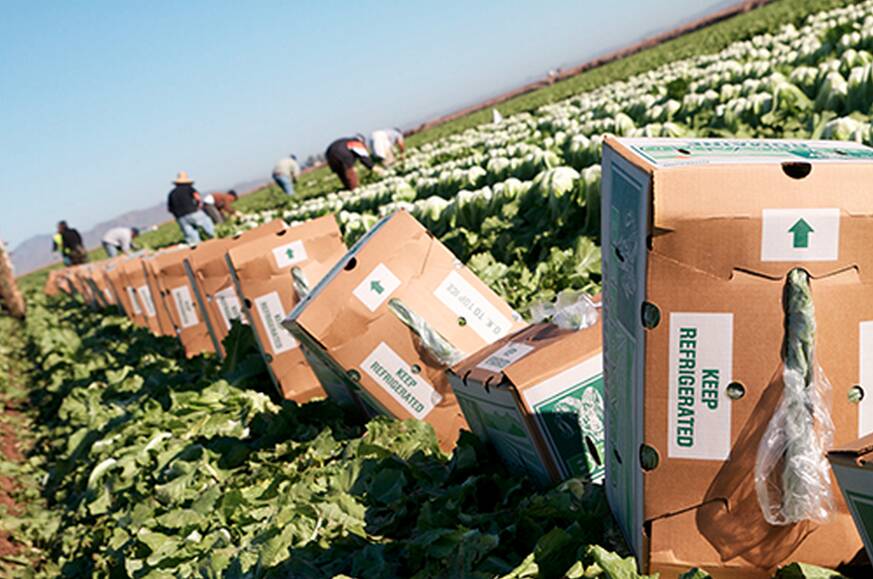 On March 18, the Depart­ment of Labor (DOL) announced it would resume pro­cess­ing appli­ca­tions for the H‑2B guest­work­er pro­gram after a two-week sus­pen­sion. The DOL abrupt­ly halt­ed pro­cess­ing H‑2B appli­ca­tions ear­li­er this month after a Flori­da fed­er­al dis­trict court rul­ing left the pro­gram with­out any for­mal reg­u­la­tions; the agency began pro­cess­ing appli­ca­tions again when the court grant­ed its request to stay the rul­ing until April 15 to allow the guest­work­er pro­gram to con­tin­ue. The announce­ment prompt­ed a col­lec­tive sigh of relief among employ­ers and work­ers who depend on H‑2B jobs.
The pro­gram, which brings for­eign work­ers to the U.S. to fill tem­po­rary labor short­ages, is com­mon­ly used in land­scap­ing, forestry, car­ni­vals, seafood and hos­pi­tal­i­ty. News of its shut­down — which did not come with a clear end date — sent these indus­tries into a fren­zy and inspired the Twit­ter hash­tag #saveH2B. Many of the #saveH2B tweet­ers were land­scap­ing com­pa­nies, by far the biggest users of H‑2B.
Despite the stay allow­ing the pro­gram to con­tin­ue func­tion­ing, H‑2B is not out of the woods yet. The stay lasts only through April 15, and new reg­u­la­tions aren't slat­ed to come out until April 30. That means anoth­er two-week sus­pen­sion is like­ly, and it could be longer if the reg­u­la­tions are delayed.
The seeds of the sus­pen­sion were plant­ed in Bay­ou Lawn and Land­scape Ser­vices v. Solis, a law­suit H‑2B employ­ers and indus­try rep­re­sen­ta­tives filed ask­ing the Flori­da court to block H‑2B reg­u­la­tions that the DOL issued in 2012. Those reg­u­la­tions includ­ed work­er pro­tec­tions that a set of 2008 reg­u­la­tions, issued in the twi­light hours of the Bush admin­is­tra­tion, did not: work­ers were guar­an­teed con­tracts, three-fourths of the hours in those con­tracts (as guest­work­ers are not actu­al­ly guar­an­teed the full num­ber of hours list­ed in their con­tracts) and reim­burse­ment for trav­el to and from the U.S., for example.
The plain­tiffs said only the Depart­ment of Home­land Secu­ri­ty, not DOL, has author­i­ty to reg­u­late the H‑2B pro­gram. The court agreed and blocked the 2012 reg­u­la­tions, but left the 2008 reg­u­la­tions in place. Not­ing that employ­ers nev­er object­ed to the 2008 reg­u­la­tions, work­ers' advo­cates say the employ­ers' real com­plaint was not DOL's lack of author­i­ty to issue reg­u­la­tions but the fact that the 2012 rule includ­ed work­er pro­tec­tions. Once the court had blocked the 2012 rule, how­ev­er, work­ers' advo­cates argued that it should block the 2008 rule as well. It did so on March 4, lead­ing to the tem­po­rary shut­down of the program.
One of the most fre­quent #saveH2B tweet­ers was the Pro­fes­sion­al Land­care Net­work (PLAN­ET). PLAN­ET was a plain­tiff in Bay­ou Lawn, the case that blocked the 2012 rule — and indi­rect­ly prompt­ed the program's shut­down and the call to save H‑2B. The land­scap­ing asso­ci­a­tion's com­ments seemed to con­firm work­ers' advo­cates' claims that Bay­ou Lawn was pri­mar­i­ly intend­ed to pre­vent the work­er-friend­ly 2012 rule. PLAN­ET says on its web­site, ​"We need to ensure that none of the 2012 H‑2B pro­gram" reg­u­la­tions make their way into the inter­im rule set to come out on April 30. Tom Delaney, PLANET's direc­tor of gov­ern­ment affairs, says that rule is too demand­ing of employ­ers. ​"It will kill the pro­gram," he says.
Not all guest­work­er advo­cates think that would be a bad thing. While one fac­tion of advo­cates calls for a rule mod­eled on the 2012 reg­u­la­tions, anoth­er would pre­fer to see the pro­gram die.
"I say let H‑2B dis­ap­pear for a while," tweet­ed Daniel Cos­ta, the direc­tor of immi­gra­tion law and pol­i­cy research at the Eco­nom­ic Pol­i­cy Insti­tute (EPI).
Although the EPI sup­port­ed the 2012 reg­u­la­tions, Cos­ta doubts the need for the pro­gram. He says data over the past 15 years shows that in the top H‑2B occu­pa­tions, ​"unem­ploy­ment rates are real­ly, real­ly high — I'm talk­ing dou­ble dig­its at least — … and the wages have been com­plete­ly flat." Employ­ers are only sup­posed to use H‑2B work­ers if they can­not find U.S. work­ers first. But high unem­ploy­ment and stag­nant wages ​"are not the indi­ca­tors of some big nation­al labor short­age," Cos­ta says.
He adds that not only are guest­work­er pro­grams unnec­es­sary for low-skill, tem­po­rary jobs, but they're often abu­sive. ​"There's a grow­ing glob­al con­sen­sus that tem­po­rary work­er pro­grams are a ver­sion of slav­ery, or lead to it in many cas­es," Cos­ta says, cit­ing extreme abus­es in places like Qatar. He could just as eas­i­ly have cho­sen a domes­tic exam­ple: last month five Indi­an H‑2B work­ers won a $14 mil­lion set­tle­ment for forced labor and human trafficking.
Bill Chan­dler, exec­u­tive direc­tor of the Mis­sis­sip­pi Immi­grants Right Alliance (MIRA), agrees. MIRA is part of a coali­tion called the Dig­ni­ty Cam­paign that calls for more immi­grant- and work­er-friend­ly alter­na­tives to exist­ing pro­pos­als for com­pre­hen­sive immi­gra­tion reform. It pro­pos­es end­ing guest­work­er pro­grams, includ­ing H‑2B, after five years.
One prob­lem with the guest­work­er mod­el, Chan­dler says, is that it weak­ens work­ers' abil­i­ty to bar­gain col­lec­tive­ly and assert their rights. ​"It under­mines the pow­er that they have," he says, ​"because the work­ers are divided."
He and Cos­ta agree that if there are real labor short­ages, for­eign work­ers should be able to enter the U.S. with a path to cit­i­zen­ship and the free­dom to change employ­ers — both of which they lack under H‑2B. In times of high domes­tic unem­ploy­ment, visas for for­eign work­ers could be reduced or suspended.
Jim Knoepp, who runs the Immi­grant Jus­tice Project of the South­ern Pover­ty Law Cen­ter (SPLC), agrees with these crit­i­cisms of guest­work­er pro­grams. The SPLC, a non­prof­it civ­il rights orga­ni­za­tion, has been equal­ly damn­ing in its crit­i­cism. Its report on H‑2B and its agri­cul­tur­al coun­ter­part H‑2A, ​"Close to Slav­ery," doc­u­ments wide­spread debt bondage, wage vio­la­tions, squalid con­di­tions and lack of med­ical care. But it was also among the groups that urged a new, more pro­tec­tive rule mod­eled on the 2012 regulations.
Knoepp isn't against abol­ish­ing guest­work­er pro­grams in the­o­ry. ​"If employ­ers can't agree to some basic pro­tec­tions for these work­ers, maybe the pro­gram real­ly should be end­ed," he says. But he doesn't see that hap­pen­ing any­time soon. ​"You need to work with­in what the polit­i­cal cli­mate pro­vides right now," says Knoepp. ​"It's not going to end, and it needs to be fixed so that you don't con­tin­ue to see these abuses."
While many H‑2B work­ers are unhap­py with the abuse and exploita­tion they suf­fer on the job, that doesn't nec­es­sar­i­ly mean they want the pro­gram to go away. Adare­ly Ponce Her­nan­dez has worked var­i­ous H‑2B jobs, most recent­ly craw­fish pro­cess­ing in Louisiana. She knows first­hand some of the prob­lems with the pro­gram, hav­ing been defraud­ed three times by false recruiters for H‑2B jobs.
But she told me that her com­mu­ni­ty in the Mex­i­can state of Hidal­go depends on the jobs. Her only employ­ment comes from work­ing in the U.S. ​"The major­i­ty of women who go are sin­gle moth­ers," she says. ​"The peo­ple who are going to be most affect­ed by this will be their kids."
Rachel Luban
is a writer liv­ing in Mary­land. She con­tributes to Full Stop and her work has appeared on Jezebel, The Rum­pus, and In Our Words. Fol­low her on Twit­ter: @rachelcluban.