Jury Awards Guestworkers Over $14 Million in Landmark Human Trafficking, Forced Labor Case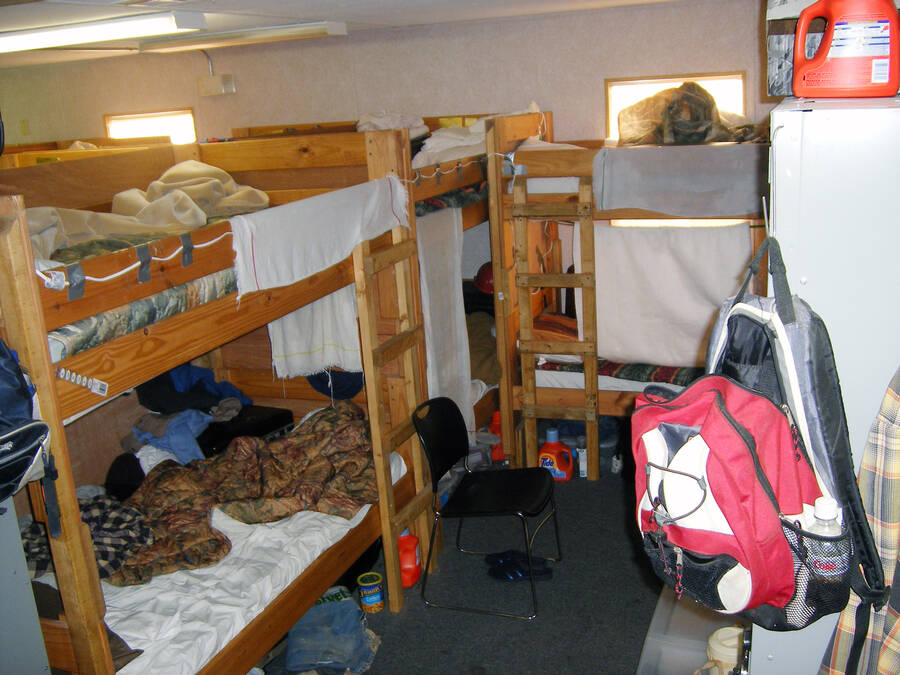 NEW ORLEANS — Yes­ter­day, a jury award­ed over $14 mil­lion in dam­ages to the plain­tiffs of David v. Sig­nal Inter­na­tion­al, the first of a series of law­suits that togeth­er con­sti­tute one of the largest human traf­fick­ing and forced labor cas­es in U.S. his­to­ry. After more than four weeks of tes­ti­mo­ny and sev­er­al days of delib­er­a­tions, the jury found that marine con­struc­tion com­pa­ny Sig­nal Inter­na­tion­al and its agents engaged in human traf­fick­ing, forced labor and rack­e­teer­ing, among oth­er violations.
It is ​"an his­toric ver­dict," said Alan Howard, lead coun­sel for the plain­tiffs, ​"find­ing dam­ages against every defen­dant on every sin­gle claim that we brought, and find­ing puni­tive dam­ages against every defen­dant for every claim for which we were enti­tled to ask for puni­tive dam­ages." Sig­nal must pay over $12 mil­lion to the five plain­tiffs, while the company's recruiter and its immi­gra­tion lawyer must pay over $900,000 each.
The orig­i­nal suit, filed on behalf of almost 600 Indi­an welders and pip­efit­ters, alleged that the work­ers had been lured to the Unit­ed States with false promis­es of green cards, which enable per­ma­nent res­i­den­cy. They paid $11,000 – 25,000 in recruit­ing fees for the oppor­tu­ni­ty, the com­plaint said, sell­ing prop­er­ty, pawn­ing jew­el­ry, and tak­ing out high-inter­est loans to finance the fees. The suit was brought by the South­ern Pover­ty Law Cen­ter, a non­prof­it civ­il rights orga­ni­za­tion, which enlist­ed the coop­er­a­tion of sev­er­al top law firms to lit­i­gate mul­ti­ple cas­es pro bono after the orig­i­nal was not cer­ti­fied as a class action.
While the work­ers believed they were pay­ing to immi­grate per­ma­nent­ly, they actu­al­ly came to the US on visas for tem­po­rary work. In the after­math of Hur­ri­canes Kat­ri­na and Rita, Gulf Coast com­pa­ny Sig­nal Inter­na­tion­al brought in the skilled welders and pip­efit­ters from India through the H‑2B fed­er­al guest­work­er pro­gram. Under the terms of the pro­gram, H‑2B visa hold­ers can work only for the com­pa­ny that spon­sors them; it is meant to help U.S. com­pa­nies fill sea­son­al or tem­po­rary labor short­ages. Sig­nal said it could not find enough skilled work­ers domes­ti­cal­ly after the dev­as­ta­tion and dis­place­ment of Hur­ri­cane Kat­ri­na, so in 2006 the com­pa­ny con­tract­ed with a net­work of recruiters and labor bro­kers to bring the Indi­an work­ers on H‑2B visas to its work­sites in Pascagoula, Mis­sis­sip­pi, and Orange, Texas.
When the work­ers arrived, they were unpleas­ant­ly sur­prised to dis­cov­er their accom­mo­da­tions: ​"man camps," as they were referred to through­out the tri­al, where they were housed in trail­ers with 24 men and just two toi­lets each. They com­plained of unsan­i­tary con­di­tions, lack of pri­va­cy, and con­stant noise from prox­im­i­ty to the work­sites, which oper­at­ed day and night.
A man camp man­ag­er wrote in his pri­vate jour­nal, ​"Our Indi­ans have been drop­ping with sick­ness like flies. … Water has leaked every­where and stag­nat­ed as a result, which serves as a bac­te­r­i­al breed­ing ground." The Pascagoula facil­i­ty had been built over a lead con­t­a­m­i­na­tion site that Sig­nal says was safe.
The men paid $35 a day — over $1,000 a month — for room and board. Sig­nal says it did every­thing it could to make them feel at home, includ­ing hir­ing an Indi­an cater­er to cook them three meals a day, adding a prayer room and a qui­et room to the camps, and pro­vid­ing a bus to take them to Wal­mart and church. The camps were under guard 24 hours a day, which the com­pa­ny says was intend­ed to pro­tect work­ers' belongings.
The plain­tiffs, how­ev­er, say they were the ones being mon­i­tored and that the guards con­duct­ed sur­prise search­es of their belong­ings. Per­haps more rankling, they were at first not allowed to find their own accom­mo­da­tions — and when Sig­nal did even­tu­al­ly relent on this point, it said the $35-a-day fee would be deduct­ed from their pay­checks whether they lived in the man camps or not.
While Sig­nal was clear­ly respon­si­ble for the con­di­tions of the camps, what is less clear is who was respon­si­ble for the false promis­es and deep debt the jury ulti­mate­ly decid­ed con­sti­tut­ed forced labor and human trafficking.
The orig­i­nal suit, which was filed as a class action on behalf of hun­dreds of work­ers, named six defen­dants: Sig­nal, a U.S. recruiter, an Indi­an recruiter, an immi­gra­tion lawyer, and two labor bro­kers. When a judge denied class action cer­ti­fi­ca­tion, the suit was bro­ken up into 12 sep­a­rate law­suits; this one, the first to be heard, end­ed up with only five plain­tiffs and three defendants.
Nev­er­the­less, the num­ber of mid­dle­men and the com­plex­i­ty of the con­nec­tions between them illus­trates the opac­i­ty of labor recruit­ing for the H‑2B and oth­er guest­work­er pro­grams — and the dif­fu­sion of respon­si­bil­i­ty that comes from long labor sup­ply chains.
All of the defen­dants paint­ed them­selves as inno­cent vic­tims of their code­fen­dants' decep­tion. Sig­nal even filed cross claims against the oth­er defen­dants. The jury did not find those defen­dants liable for the only cross claim to make it to the end of the tri­al, an indem­ni­ty claim that would have made them respon­si­ble for Signal's losses.
Signal's strongest claim to inno­cence may be that its code­fen­dants adver­tised green cards and start­ed col­lect­ing pay­ments for them long before Sig­nal was look­ing for for­eign work­ers — as far back as 2003, before Kat­ri­na even hit. Much of the case piv­ot­ed on whether and when the com­pa­ny knew that the H‑2B work­ers had been told Sig­nal would spon­sor them for green cards.
Lawyers for the plain­tiffs, how­ev­er, had clear­ly iden­ti­fied Sig­nal as their chief tar­get. While they sought com­pen­sato­ry dam­ages against all defen­dants, they sought puni­tive dam­ages only against Sig­nal. (The jury award­ed puni­tive dam­ages against all defen­dants.) In clos­ing argu­ments, Howard stressed the egre­gious­ness of the false promise of green cards, which he called ​"the big scam."
"So at the end of the day, you might actu­al­ly decide," he said of the oth­er defen­dants, "…maybe they're not respon­si­ble for the promis­es. But no mat­ter what, Sig­nal is. Sig­nal autho­rized the promis­es, they ben­e­fit­ed from it, they knew what they were doing."
And while traf­fick­ing, forced labor, rack­e­teer­ing and fraud claims were brought against all defen­dants, Sig­nal alone was sued for dis­crim­i­na­tion, unlaw­ful retal­i­a­tion, false impris­on­ment, and inten­tion­al inflic­tion of emo­tion­al distress.
Just one of the five plain­tiffs, Jacob Joseph Kad­dakkarap­pal­ly (or ​"Mr. Jacob," as he was known through­out the tri­al), brought the last three claims. Those claims per­tain to the fate­ful day of March 9, 2007. An attendee of a near­by church he attend­ed had put Mr. Jacob in touch with local orga­niz­ers about the prob­lems the Indi­an work­ers expe­ri­enced in the man camps. The orga­niz­ers con­tact­ed the South­ern Pover­ty Law Cen­ter, which sent a let­ter to Sig­nal ask­ing to have a dis­cus­sion about the work­ers' conditions.
An inter­nal­ly cir­cu­lat­ed email con­cern­ing the let­ter from Signal's senior vice pres­i­dent read, ​"The next time some dis­grun­tled employ­ee barks, they'll think twice about wast­ing their time again. Before the week­end is over, the Indi­ans will know we're not afraid to fight and so should their lib­er­al lawyers."
Indeed, before the week­end was over, in the dawn hours of March 9, Sig­nal seized the men it sus­pect­ed of orga­niz­ing, locked them in a trail­er under guard, ter­mi­nat­ed their employ­ment and told them they would be deport­ed. One man was so dis­traught he attempt­ed sui­cide and had to be tak­en to the hos­pi­tal while Mr. Jacob, who had seen him ​"bleed­ing pro­fuse­ly" after the attempt, remained locked in the trailer.
David v. Sig­nal was tried in fed­er­al court, where jury ver­dicts must be unan­i­mous. Nev­er­the­less, after the jury returned the por­tion of its ver­dict find­ing Sig­nal liable for every claim brought against it, lead coun­sel for Sig­nal request­ed a poll of the jury: each of the nine jurors was asked by name, ​"Is this your ver­dict?" The mic went from juror to juror as each said ​"yes."
The plain­tiffs' lawyers see the ver­dict as a vic­to­ry not just for guest­work­ers but for all work­ers vul­ner­a­ble to exploitation.
"We asked the jury for an award that would send a mes­sage" both to Sig­nal and to oth­er com­pa­nies, Howard said. ​"I think the jury has done that."
Rachel Luban
is a writer liv­ing in Mary­land. She con­tributes to Full Stop and her work has appeared on Jezebel, The Rum­pus, and In Our Words. Fol­low her on Twit­ter: @rachelcluban.