Once Again, Bosses Are Trying To Eliminate New Protections for Guestworkers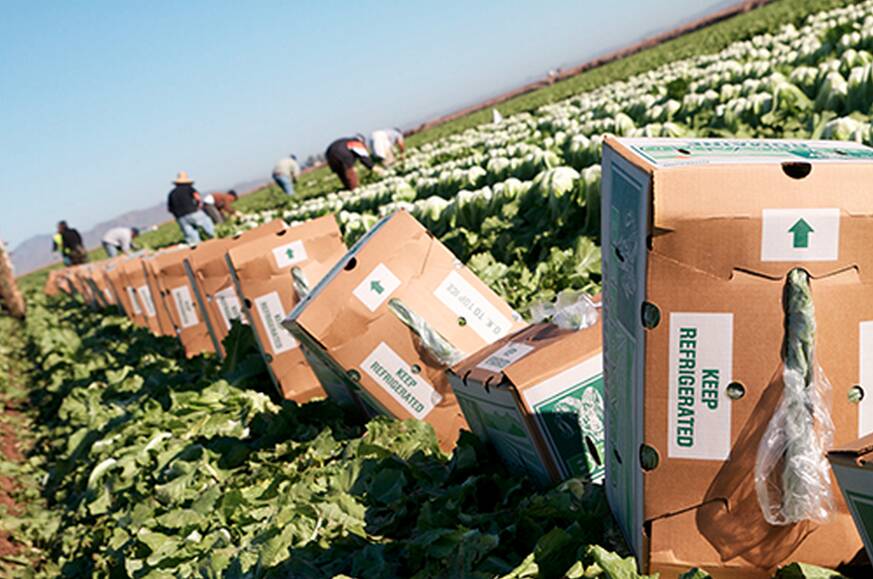 Once again, the belea­guered H‑2B guest­work­er pro­gram is the sub­ject of a legal bat­tle. Once again, the bat­tle is over basic work­er pro­tec­tions. While employ­ers are fight­ing in court and in Con­gress to have new­ly imple­ment­ed pro­tec­tions removed, guest­work­er advo­cates are call­ing for the pub­lic to demand that the gov­ern­ment keep them.
For decades, H‑2B oper­at­ed vir­tu­al­ly with­out offi­cial rules. Until 2008, the fed­er­al visa pro­gram, which brings in for­eign work­ers to do tem­po­rary, non-agri­cul­tur­al jobs when Amer­i­can work­ers sup­pos­ed­ly can­not be found, was most­ly reg­u­lat­ed by infor­mal ​"guid­ance let­ters" from the Depart­ment of Labor (DOL). The Bush admin­is­tra­tion issued a for­mal rule broad­ly reg­u­lat­ing the pro­gram for the first time in 2008, and for four years, that was that.
Then, in 2012, the Oba­ma admin­is­tra­tion issued a new com­pre­hen­sive rule to replace the Bush rule. This one had much stronger work­er pro­tec­tions — guest­work­er advo­cates had long com­plained that the pro­gram was rid­dled with abuse and exploita­tion, and they saw the Bush rule as a step back­ward. Fraud in the recruit­ment process was ram­pant; work­ers arrived to the U.S. in debt and des­per­ate; some sat around with­out enough work to pay back their debts while oth­ers worked long days for pit­tances. They were often too scared of retal­i­a­tion to assert the rights they did have.
The Oba­ma rule addressed some of these prob­lems: For the first time, boss­es were required to give work­ers con­tracts in a lan­guage they under­stood. Work­ers would be guar­an­teed at least three-fourths of the hours in those con­tracts. Employ­ers, not work­ers, would be respon­si­ble for trans­porta­tion costs to and from the U.S. (Sim­i­lar pro­vi­sions already apply to H‑2A work­ers, the agri­cul­tur­al coun­ter­part of H‑2B work­ers.) But the rule nev­er went into effect. A coali­tion of indus­tries groups sued to block it on the grounds that DOL lacks author­i­ty to reg­u­late H‑2B at all, set­ting off years of litigation.
Even­tu­al­ly the coali­tion suc­ceed­ed in get­ting the Oba­ma rule blocked. In response, work­er advo­cates sued to get the Bush rule blocked. When they suc­ceed­ed, the pro­gram once again had no for­mal rules — but this time, DOL saw that as grounds to cease oper­a­tions. The pro­gram shut down for two weeks, prompt­ing pan­ic from employ­ers and work­ers alike. DOL and the Depart­ment of Home­land Secu­ri­ty (DHS) scram­bled to issue new rules quick­ly. (The two agen­cies worked joint­ly to avoid the ques­tion of whether DOL has author­i­ty to reg­u­late the program.)
When they did issue new rules, the com­pre­hen­sive rule looked a lot like the blocked Oba­ma reg­u­la­tions. They also issued a wage rule, which both employ­ers and guest­work­er advo­cates are chal­leng­ing in court. Indus­try groups looked for a way to sue again—and they found one.
Ear­li­er this month, many of the same employ­er groups that chal­lenged the Oba­ma rule sued DOL and DHS to stop the new rules. (Many of the plain­tiffs are in land­scap­ing, the biggest con­sumer of H‑2B labor; one of the plain­tiffs says the employ­ers it rep­re­sents col­lec­tive­ly use 24% of all H‑2B posi­tions.) They say the new rules will harm domes­tic work­ers, employ­ers, and com­mu­ni­ties that use H‑2B labor. They also say the rules vio­late admin­is­tra­tive law by being ​"sub­stan­tive­ly arbi­trary and pro­ce­du­ral­ly invalid."
The plain­tiffs repeat­ed­ly protest that the new rules will harm them by ​"dra­mat­i­cal­ly increas­ing labor costs." Because of the ​"high­ly com­pet­i­tive nature of their busi­ness," they ​"can­not pass on these costs to their cus­tomers" and are there­fore in dan­ger of going out of busi­ness. That hurts domes­tic work­ers, they say, because if these small busi­ness­es have to close their doors, they will lay off Amer­i­cans — some of whom ​"reside in a rur­al area with few eco­nom­ic opportunities."
But the new rules are designed to pro­tect Amer­i­can work­ers as much as to pro­tect H‑2B work­ers. One of the pro­vi­sions the plain­tiffs object to, the ​"cor­re­spond­ing employ­ee" pro­vi­sion, is meant to ensure that U.S. work­ers doing the same work as H‑2B work­ers get the same wages and ben­e­fits. The Eco­nom­ic Pol­i­cy Insti­tute (EPI) found evi­dence in 2011 that the H‑2B pro­gram actu­al­ly depress­es Amer­i­cans' wages. The new rules aim to fight down­ward pres­sure on wages by mak­ing sure H‑2B work­ers earn the ​"pre­vail­ing wage" for the jobs they're doing, and that cor­re­spond­ing domes­tic work­ers, in turn, are guar­an­teed the same wage.
The EPI's Daniel Cos­ta says that employ­ers who don't want to pay Amer­i­can ​"cor­re­spond­ing employ­ees" the same wages they pay H‑2B work­ers are ​"ask­ing for the legal right to be able to dis­crim­i­nate against U.S. workers."
Increas­ing labor costs is part of the point — not, as the plain­tiffs say, to make the pro­gram so expen­sive that com­pa­nies stop using it, but to ensure they use it only in actu­al labor short­ages and not just as a cheap alter­na­tive to the reg­u­lar labor mar­ket. Wages in H‑2B occu­pa­tions have stag­nat­ed and unem­ploy­ment has grown. Accord­ing to the EPI, unem­ploy­ment rates in the top three H‑2B occu­pa­tions were all in the dou­ble-dig­its as of 2012 – 13. Unem­ploy­ment in land­scap­ing near­ly dou­bled since 2000, to a grim 14.2 per­cent. These are ​"not the indi­ca­tors of some big nation­al labor short­age," Cos­ta told me back in March.
The plain­tiffs also object to guar­an­tee­ing H‑2B work­ers at least three-fourths of the hours in their con­tract (the ​"three-fourths guar­an­tee"). Tom Delaney of the Nation­al Asso­ci­a­tion of Land­scape Pro­fes­sion­als, one of the plain­tiffs in the case, said that there are ​"a num­ber of things that can affect the abil­i­ty to keep those work­ers with that full amount of time," includ­ing bad weather.
Cos­ta thinks that employ­ers who can't fol­low this guide­line shouldn't get to use H‑2B labor. ​"What they want the legal right to do — hire some­body from abroad for a low-wage job who has like­ly paid thou­sands in recruit­ment fees, and then have the abil­i­ty to only pro­vide that work­er with part-time hours — is pre­pos­ter­ous," he said.
Under the new rules, the con­tracts must offer at least 35 hours of work a week. That means employ­ers are required to deliv­er at least three-fourths that amount, about 26 hours a week. If there isn't enough work to guar­an­tee an aver­age of 26 hours a week, Cos­ta says, ​"the employ­er should just have oth­er employ­ees work extra hours and pay them overtime."
H‑2B work­ers are only allowed to work for the employ­er who spon­sors their visa. That means even if they're only get­ting 15 hours of work a week, they are not legal­ly per­mit­ted to change jobs or even to take anoth­er job on the side.
Cos­ta said the asser­tion that the three-fourths guar­an­tee and cor­re­spond­ing employ­ee pro­vi­sions will put land­scap­ers out of busi­ness is ​"ridicu­lous."
"If an employ­er can't run a prof­itable busi­ness with­out under­pay­ing and dis­crim­i­nat­ing against his work­ers and not pro­vid­ing them 75 per­cent of the work hours the employ­er has already promised, then that employ­er prob­a­bly doesn't have a viable busi­ness," he says. He points out that H‑2B work­ers make up a small part of the land­scap­ing work­force, sug­gest­ing that most land­scap­ing busi­ness­es sur­vive just fine with­out guestworkers.
The plain­tiffs said in their com­plaint that they want­ed ​"an oppor­tu­ni­ty to par­tic­i­pate in the rule­mak­ing relat­ed to the New Rules," as guar­an­teed by the Admin­is­tra­tive Pro­ce­dure Act. Though the new rules took effect imme­di­ate­ly, the com­pre­hen­sive rule is still pro­vi­sion­al and open to pub­lic com­ment until June 29. That means the plain­tiffs, and any­one else, can tell DOL and DHS what they think of the rule before it becomes final.
Cen­tro de los Dere­chos del Migrante (CDM), a migrant work­er advo­ca­cy group, is urg­ing the pub­lic to send the agen­cies com­ments ask­ing them to keep the work­er pro­tec­tions in the final rule.
"I decid­ed to cross the bor­der the legal way because I thought I would have a high­er stan­dard of liv­ing," says an unnamed H‑2B work­er in a video for CDM's cam­paign. ​"But I think things went worse for me than they do for peo­ple who cross with­out papers." Indeed, a recent EPI study found that guest­work­ers may actu­al­ly do worse than unau­tho­rized immi­grants.
Mex­i­can work­ers in the video recount being promised high pay and full-time work, but nev­er see­ing the con­tracts that would guar­an­tee them. ​"The con­tract was only ver­bal," says one woman. ​"I nev­er held it in my hands; I wasn't giv­en any­thing to read. … In the end we were not giv­en as many hours as we were promised."
Rachel Luban
is a writer liv­ing in Mary­land. She con­tributes to Full Stop and her work has appeared on Jezebel, The Rum­pus, and In Our Words. Fol­low her on Twit­ter: @rachelcluban.