Feminist Dick Jokes: The New Mainstream?
Comic Hari Kondabolu thinks social justice and change and equality don't have to be deadly serious.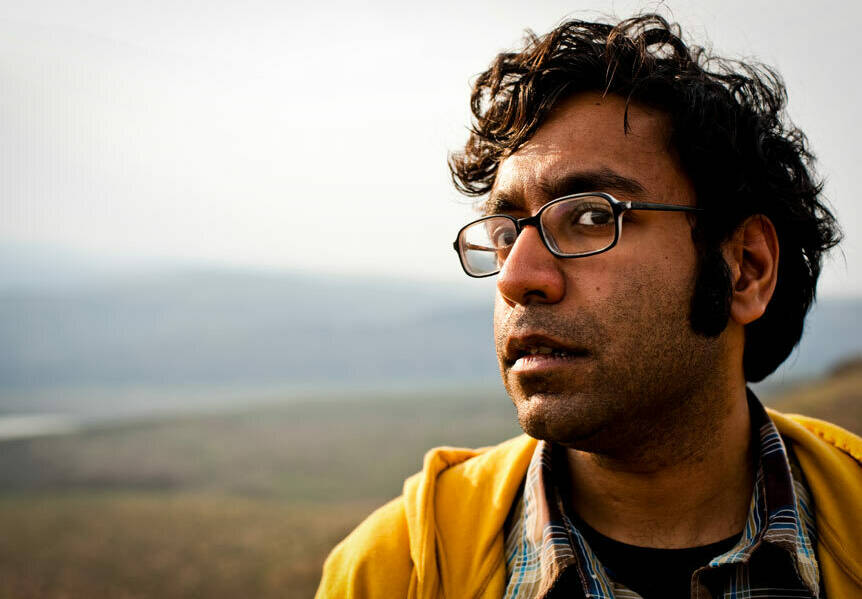 Stand-up comic Hari Kondabolu has a one-liner for anyone who might harbor stereotypes of Asians as polite and unassuming: ​"Do you realize how many people Genghis Khan killed?" Unapologetically a brown man making his mark on a historically white-dominated comedy scene, Kondabolu hits the sticky sweet spot between provocation and provity, rudeness and righteousness. His verbal barbs make some in his audiences — who span a wide spectrum of ages and ethnicities — squirm, while others squeal with laughter.
I remember being a teenager and going to comedy shows in New York, and me and my [South Asian] friends were put in the front row because we're the easy targets for the comedians to pick on. There was no brown voice to go onstage and counter it. I look back on it now, and I'm the comic I wished existed.
Kondabolu, 31, launched his standup career while studying for his master's in human rights in London; he has since appeared on Comedy Central and toured on the college circuit. He also broke new ground in comic television as a writer for the pioneering but short-lived 2012-2013 FX show ​"Totally Biased with W. Kamau Bell."
With his new album, ​"Waiting for 2042," he takes a cue from self-styled ​"outsider" comedians such as Richard Pryor and George Carlin by disrupting the genre from the inside. His parsing of racially coded images and language in popular culture doesn't just play of liminality; it gets under the skin of white America. Hailing from New York City's South Asian community, he embraces the politics of identity with a hyperconscious irreverence, trading gratuitously on the awkwardness of America's racial anxieties.
But there are two things you should never say to Kondabolu, as I learned when we spoke by phone: Don't ask him to comment on an issue ​"as a person of color in comedy," and don't imply he's not ​"mainstream." He is far too precise to attempt to speak for all people of color, and he refuses to rest on the margins.
What is the idea behind the title of your new comedy album, ​"Waiting for 2042"?
According to census figures — or at least according to the media that keeps telling us about these census figures — white people will become the minority in 2042.
If we're worried about this, it's racism. ​"The dark-skinned people are taking over, our country is getting darker…" The assumption is there will be 49 percent white people and 51 percent ​"you people." But that 51 is not — as I say in a joke — a united front. Race is a construct and culture is always changing.
As a person of color in comedy, do you think it's easier for you to tease out some of those underlying anxieties about race and cultural difference?
​"A person of color in comedy" is too broad a term. How I'm read is very different from how a black person is read on stage. As a male Indian American, looking kind of nerdy, there are tons of assumptions that people are going to have. That's one of the great things about stand-up, though: It gives me the ability to go on stage and fight that initial perception and define who I am — what a privilege.
I remember being a teenager and going to comedy shows in New York, and me and my [South Asian] friends were put in the front row because we're the easy targets for the comedians to pick on. There was no brown voice to go onstage and counter it. I look back on it now, and I'm the comic I wished existed.
Do you feel like comedy has been given a bad name by people who use the medium to express regressive or harmful ideas?
The form itself isn't oppressive — it's the people who are using comedy to express a point of view that hasn't been thought out or that could be oppressive. Comedy provides this incredible opportunity to share a genuine thoughtful point of view where other art forms maybe can't. You can listen to Rage Against the Machine and not know what they're saying; you just like how loud it is and you like knocking into people. But you can't avoid my punchlines; you can't avoid what I'm saying.
Historically, comedians have opened up people's eyes to things, have been cathartic, have spoken truth to power in ways that other people can't — because you trust the comedic, you laugh regardless of what they're saying, and then all of a sudden it hits you what they just said. If I can make people a little uncomfortable and get the laugh from the discomfort, that is achieving something.
Do you think things are changing in the mainstream media, particularly with several new comedy shows this season featuring people of color?
I definitely see a shift. Like the fact that [celebrity chef Eddie Huang's semi-autobiographical show] Fresh off the Boat, got picked up by ABC, and my good friend Randall Park is going to be the father on the show. Randall is one of the funniest comedic actors I've ever met. Now his talent is finally being appreciated, and there's a nation that's not going to be weirded out by a Korean-American actor who's in a comedy.
It also speaks a lot to a change in audience. The people who are consuming this stuff are changing, and they want to see other realities reflected in the culture that they consume. It's not because some CEO is suddenly enlightened. They're doing it because they're following the market.
Why do you think the show you helped create, FX's ​'Totally Biased,' was canceled this fall? Were people just not ready for it?
At times, the show was rough. We were certainly ahead of the game — with regards to how people of color or queer folks were seen on the show — and maybe that's part of the reason that it wasn't polished like other shows.
In school you studied human rights, postcolonial theory and immigration policy. Do you feel that academic background comes through in your work?
That education certainly was impactful. As was 9/11 and the fact that I was a brown kid who grew up in New York. That changed everything: All of a sudden I'm a little less American now, apparently, and there's hate violence everywhere, and we're going to war. That certainly shaped me more than anything else. I wasn't the same person after that.
What do you think of the way that mainstream comics are starting to broach some of these touchier subjects about race or diversity?
Well, I'm a mainstream comic. Do you mean white people? Because people keep having this question about the mainstream, and I'm like, dude, I work for Chris Rock for a Fox company and I'm on Comedy Central all the time, like what else do I need to do? I'm not underground. I'm not just on the Internet.
Have you ever tried material out on a crowd and had it backfire, especially when you were trying to push an edge?
All the time. I have a joke, I call it my ​"feminist dick joke," and it goes: ​"Every time we talk about having a female president in this country, there are men who are so sexist that they say that we can't have a female president because once a month she's gonna have her period and have PMS and go crazy. There are men who actually believe this. There are men who believe that a woman, because of her biology, has her judgement impaired once a month. Well, I'm a man who happens to have a penis and testicles, and my judgment is impaired every 5 to 7 minutes. And I wake up some mornings with my judgment impaired." And that answers the question: ​"Hari Kondabolu, can you write a feminist dick joke?"
The joke did really well on Comedy Central and people loved it, but the critique that I got from the transgender community was that I essentialize gender there. And I did use the phrase ​"happens to have" in my joke as a buffer, which implies that not all men have a penis and testicles, but that's not going to be caught by everyone. [So I stood by the joke, but I certainly thought about it. The joke is a strong joke, and it does a specific thing, and clearly I'm talking about cis men and cis women, but you're dealing with a mainstream America that doesn't have that language down, right?
So I thought, ​"There must be some way for me to make a public statement that shows my belief and point of view and is more thoughtful." And on the album, I have a part where after I say, ​"Hari Kondabolu, can you write a feminist dick joke?" ​"Yes, yes, I can." Then, I do an act out where I say, ​"But can you write a joke that doesn't reinforce gender binaries?" ​"Look, I'm doing the best I can, I did say ​'happens to have a penis and testicles,' which implies that not all men have a penis and testicles. Perhaps I can write a post-script at the end of the joke that includes the transgender community in some small way, and perhaps I can write a joke in the future that truly is more inclusive."
The point of this is to get people to understand what you're saying and react through laughter. I've heard people call me an activist-comedian or a comedian in the fight for social justice, and I'm like, I hate every single one of those terms. I am a comedian and I have every intention to be a mainstream American comedian. Social justice and change and equality, they shouldn't be niche ideas. They should be mainstream concepts that everyone thinks about.
How would you encourage people to celebrate the year 2042?
Everyone should eat hot dogs, burgers and fries and call it ethnic food.
This interview has been expanded from the print version.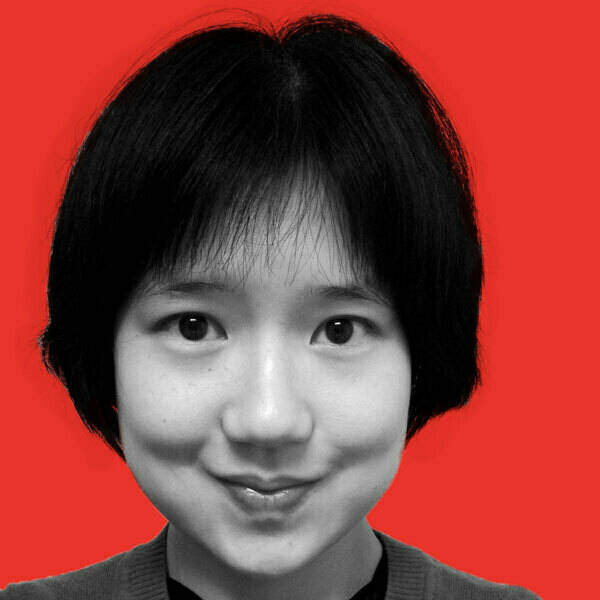 Michelle Chen is a contributing writer at In These Times and The Nation, a contributing editor at Dissent and a co-producer of the ​"Belabored" podcast. She studies history at the CUNY Graduate Center. She tweets at @meeshellchen.