Harris v. Quinn Threatens Fair Share Dues in Connecticut (Updated)
On June 30, the Supreme Court ruled in Har­ris v. Quinn that home health­care work­ers in Illi­nois who declined to join the Ser­vice Employ­ees Inter­na­tion­al Union rep­re­sent­ing them did not have to pay a ​"fair share" pro­vi­sion for the ben­e­fits they've reaped from the orga­ni­za­tion. Tech­ni­cal­ly speak­ing, the Supreme Court only con­sid­ered Illi­nois care employ­ees in its deci­sion; how­ev­er, activists fear that the rul­ing has poten­tial con­se­quences in a vari­ety of sec­tors—and care work­ers in oth­er states are watch­ing the fall­out espe­cial­ly closely.
Those in Con­necti­cut have par­tic­u­lar cause for con­cern. The day after the Har­ris v. Quinn deci­sion was announced, the first-ever con­tract for 6,500 home care staff in the state came into effect. And the sim­i­lar­i­ties between the sit­u­a­tion in Con­necti­cut and the one in Illi­nois are not lost on the Con­necti­cut care work­ers' union, SEIU1199, or its poten­tial foes.
In Illi­nois, the work­ers in ques­tion were con­sid­ered ​"par­tial pub­lic employ­ees," because they receive pay­ment through Med­ic­aid but take care of clients — often their own fam­i­ly mem­bers — in the clients' own homes. This was prompt­ed by a 2009 exec­u­tive order from Gov. Pat Quinn (D) clas­si­fy­ing home care work­ers as state employ­ees for the sole pur­pose of union­iza­tion, but exclud­ing them from oth­er state ben­e­fits. From the Supreme Court's per­spec­tive, this dis­crep­an­cy was enough to exempt them from pay­ing admin­is­tra­tive costs for their pro­tec­tion; ful­ly pub­lic employ­ees are still oblig­at­ed under Abood v. Detroit Board of Edu­ca­tion to do so.
In 2011, Con­necti­cut Gov. Dan­nel P. Mal­loy (D) issued a sim­i­lar order to Quinn's 2009 decree giv­ing home care work­ers the right to bar­gain col­lec­tive­ly. Though the con­ser­v­a­tive Yan­kee Insti­tute for Pub­lic Pol­i­cy and assort­ed indi­vid­ual con­sumers of home care ser­vices were quick to chal­lenge Malloy's order, the Con­necti­cut Supe­ri­or Court upheld it. The next year, the Con­necti­cut leg­is­la­ture cod­i­fied and expand­ed the order, spec­i­fy­ing that con­sumers can hire and fire their union­ized per­son­al care atten­dants. And like those in Illi­nois, those atten­dants do not receive any of the same ben­e­fits as state work­ers, though they are state-funded.
​"Per­son­al care atten­dants shall not be con­sid­ered state employ­ees," the law explains. ​"They shall be exempt from any and all pro­vi­sions of the gen­er­al statutes cre­at­ing rights, oblig­a­tions, priv­i­leges or immu­ni­ties to state employ­ees as a result of or inci­dent to their state service."
Moshe Mar­vit, an attor­ney and fel­low at The Cen­tu­ry Foun­da­tion, a pro­gres­sive think tank focused on labor and employ­ment issues, has writ­ten exten­sive­ly about Har­ris for In These Times. About Connecticut's decree, he tells In These Times now, ​"That sounds awful­ly sim­i­lar to the Illi­nois law, so I would think that Har­ris would apply." Indeed, since the rul­ing, Repub­li­can law­mak­ers in the state have begun clam­or­ing in favor of that interpretation.
Such an exten­sion could be dev­as­tat­ing for the nascent union. Although Com­mu­ni­ca­tions Direc­tor Jen­nifer Schnei­der reports that SEIU Local 1199 NE has about 2,400 mem­bers, its con­tract cov­ers all 6,500 of Connecticut's home care work­ers — and the local will rely on all their ​"fair share" fees to keep things run­ning smoothly.
This is espe­cial­ly impor­tant, union lead­ers say, because the new con­tract is a vital part of improv­ing prospects for home care providers.
Schnei­der says that the agree­ment includes a 50-cents-per-hour raise that will take effect for all work­ers by ear­ly August; restora­tion of a wage cut from last year; a labor/​management com­mit­tee; an anti-dis­crim­i­na­tion clause; a griev­ance pro­ce­dure; paid time off; ori­en­ta­tion and train­ing; and a joint work­ing group that will make rec­om­men­da­tions and issue a report in 2015 on the best ways to pro­vide work­ers' com­pen­sa­tion. The con­tract also ini­ti­ates a study of health­care options for the work­ers, hun­dreds of whom have already gained access to health insur­ance through the Afford­able Care Act thanks to union out­reach and edu­ca­tion, accord­ing to an SEIU statement.
And work­ers are con­fi­dent that these improve­ments will extend to their clients, too. In a press release issued by the union the day of the Supreme Court deci­sion, home care provider Bet­sey Wingate said, ​"Before we formed our union no one knew how dif­fi­cult it was for con­sumers to find peo­ple to take care of them because the pay was so low and undependable."
Wingate felt deter­mined that care staff could over­come Har­ris' poten­tial­ly detri­men­tal effect on the union's progress. She con­tin­ued, ​"When home care work­ers unit­ed and told our sto­ries we made some real changes. I final­ly felt like I wasn't alone and I had the pow­er to make a dif­fer­ence in my life and my family's life. That isn't going to stop because of this court deci­sion. We won't go back to those days. I'm going to keep fight­ing and stay unit­ed with my fel­low home care workers."
State Attor­ney Gen­er­al George Jepsen issued a state­ment imme­di­ate­ly after the Har­ris rul­ing say­ing his office had filed an ami­cus brief in sup­port of the union's posi­tion in the Har­ris case. He is review­ing the deci­sion to see ​"what effect, if any, that Har­ris v Quinn may have on home health­care work­ers in the state of Connecticut."
For now, Schnei­der says the con­tract is so new that, ​"Even our mem­ber­ship dues haven't tak­en effect yet, much less admin­is­tra­tive costs. At this point we don't know how it's going to affect fair share fees for work­ers in Connecticut."
Update: On July 18, SEIU Local 1199 NE released the fol­low­ing statement:
The Har­ris v. Quinn deci­sion applies to work­ers in Illi­nois and does not involve this bar­gain­ing unit. But, because of the uncer­tain­ty cre­at­ed by the deci­sion, we have decid­ed not to col­lect fair-share fees. We are deter­mined to work togeth­er with the state and our allies to make what­ev­er changes are nec­es­sary to strength­en and improve our state's home care sys­tem, so that home care work­ers can con­tin­ue to have a strong voice for good jobs and qual­i­ty home care.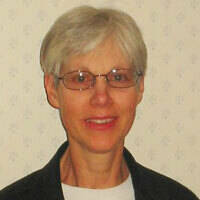 Melin­da Tuhus
is an inde­pen­dent jour­nal­ist with
25
years of expe­ri­ence in print and radio, includ­ing
In These Times, The New York Times
, Free Speech Radio News and pub­lic radio stations.